Everything You Need to Know About Joining the Guard and Reserve
What Are the Reserves and National Guard?
The Reserve components of the Armed Forces are: The ArmyNational Guard of the United States, the Army Reserve, the Navy Reserve, the Marine Corps Reserve, the Air National Guard of the United States, the Air Force Reserve and the Coast Guard Reserve.
All Reserve and Guard service members are assigned to one of three Reserve component categories -- the Ready Reserve, the Retired Reserve and the Selected Reserve.
What Are the Qualifications to Join the Reserves and National Guard?
The following are the basic requirements for joining. You must:
Be a U.S. citizen or nationalized to be a Reserve or National Guard officer.
To enlist, you must be a U.S. citizen or a resident alien.
Age requirements differ between branches of service, but in general, you must be between the ages of 17-35 with no prior service (NPS). The Guard experimented with raising the age to 42 but reverted to the lower age in 2011. Note: Seventeen-year-olds need parental consent. Or between the ages of 17 and 59 for those with prior service (PS) and are able to complete 20 years of creditable service for retirement by age 60.
Take and pass the Armed Services Vocational Aptitude Battery (ASVAB) test.
Pass an Armed Forces physical examination.
Must be available for initial active duty training.
Must agree to participate in an initial tour of active duty training of at least 12 weeks.
Types of Status in the Reserve and National Guard
All Reserve and Guard service members are assigned to one of three Reserve component categories -- the Ready Reserve, the Standby Reserve and the Retired Reserve.
The Ready Reserve
There are three categories of the Ready Reserve: Inactive National Guard, Individual Ready Reserve and Selected Reserve.
Inactive National Guard
This is a status used only by the Army National Guard. If you leave a drilling National Guard unit before the end of your enlistment, you will be placed in the Inactive National Guard, unless you specifically request to be placed in the Individual Ready Reserve (see below). In this category, you cannot drill for pay or retirement points. Likewise, you cannot take part in any annual training or be promoted.
Though you are considered "inactive," you still are required to present yourself, or "muster," with your last unit once a year. Also, in the event of a full-scale mobilization, you could be recalled to service with that unit.
Individual Ready Reserve
If you enter the Reserves or Guard through the delayed entry program, this is most likely the category you will fall in while awaiting basic training. If you have an enlistment that runs out after four years, you also may find yourself classified as Individual Ready Reserve, or IRR, in order to complete six years of total service. In the IRR, though it is not required, you still can be promoted, compile retirement points and participate in annual training.
You are not affiliated with any drilling unit in the IRR, so it is up to you to complete any correspondence courses that may be required by your military occupational specialty (MOS) for drill points. Also, it will be up to you to find a command that has funding to send you to annual training if you want to keep accruing retirement points. Postings for annual training slots open to IRR members usually can be found on the branch website or by contacting your personnel officer.
Selected Reserve
Active Guard and Reserve (AGR)
The AGR is made up of reservists who serve on active duty to keep their units functioning on a day-to-day basis in training or administrative roles. There are other AGR members who serve as recruiters or instructors. The AGR category is very broad and encompasses not only active Air Force Reserve, Army Reserve and National Guard, but also the Navy Full Time Support (FTS) Officer Program, and Marine Corps Active Reservists.
As a member of the AGR, you are assigned a full-time mobilization slot or billet in the unit you serve in on that one weekend a month/two weeks a year. This affords the opportunity to continue a military career but not have to move as often as those in the active duty.
If you want to follow this path in the Navy, then you will be required to pull some sea duty as part of the FTS program, but when you are ashore, you will be assigned to administer a reserve unit.
Individual Mobilization Augmentees (IMA)
As part of the IMA, you will be assigned to an active-duty unit. So in a time of war or national emergency, you could be called up quickly to bring your unit up to strength.
You will be required to train with your active-duty unit for two weeks a year. However, in addition to annual training, you will be required to earn 40 extra "drill" points per year for retirement. These points can be earned through working at your unit "for points only" (meaning you will not get paid) or by taking correspondence courses.
All of the services have IMAs in a variety of ranks and skills, and the Navy mainly uses the category for senior officer levels.
Selected Reserve Units
This is what most people think of when they think of the "weekend warrior.'' As a reservist or guardsman, you likely will fall into this category. This is where you will serve "one weekend a month, two weeks a year.'' You will be required to complete 40 unit training assemblies or "drills," and two weeks of annual training.
For the most part, drills are held once a month on weekends. During your drill, you will be paid for four days of work, five if the drill weekend starts on a Friday.
Some things to consider before you join a unit is to ask about the unit's drill schedule to make sure you can work your civilian job around it. Also be aware, with the downsized military, the Guard and Reserve are contributing more to the duties that once were performed by active-duty units. So be prepared to deploy.
Also, if you are in a job that directly supports an active-duty unit, your drills may not fall into the "one weekend a month" category. Positions in these units drill whenever they are able, sometimes even during the week. This can be a benefit if your civilian job has irregular hours.
Military Technicians
These are full-time federal civilian employees who are also reservists. They are also known as "dual-status" and perform the administrative and training duties for the reserve units they serve. What makes them different from AGR personnel is that they do not qualify for active-duty military pensions. They receive federal employee and retirement benefits and qualify for reserve military pensions.
Retired Reserve
Though this area may not seem pertinent to you as you enter the Reserve or Guard, we will throw it in anyway as something to aim for while you are in the "front leaning rest" position at boot camp. After all, it's never too early to start planning your retirement.
Following a career in active or reserve duty, individuals are placed in what is known as the Retired Reserve while they continue to collect their military pensions and benefits.
Also in this area are "gray area reservists," who are reservists who are eligible for retired pay but have not reached their 60th birthday, to enable them to begin collecting their military pension.
To reach the status of Retired Reserve, you must be an active-duty enlisted retiree of the Army or Air Force with more than 20, but less than 30, years of combined active and inactive service. Once you hit 30 years, you are fully retired. If you are a retired enlisted member of the Navy or Marine Corps with 20, but not 30, years in, you are moved into what is called the Fleet Reserve or Fleet Marine Reserve.
So after you've had an exciting and fulfilling career in the service of your country and have reached the 30-year mark, in addition to having an endless supply of stories to impress your family and friends, you will be assigned to one of three categories in the Retired Reserve. These categories depend on your age, physical fitness and date of retirement from service.
If you are not yet 60 years old or disabled, you will be placed in Categories 1 or 2. Which category you are assigned to will depend on your physical condition and how critical your skill is. Here you still are considered eligible to be mobilized in the event of a national emergency or war.
If you are a disabled veteran or over 60 years old, you are still not free from being called back to the colors. However in Category 3, your case is evaluated on an individual basis.
Standby Reserve
The Standby Reserve are reservists or members of the Guard who maintain their military affiliation but are not members of the Ready Reserve.
Normally these reservists are key federal employees, such as senators, congressmen and senior agency officials. They also can be civilians in the defense industry whose employers designate them as crucial to national security.
This status allows them to maintain their rank and standing in the reserves while serving the government in other ways.
Active Status
These reservists voluntarily can participate in training for retirement but receive no pay. They are eligible for promotion, with the exception of promotion to the flag or general officer level.
Inactive Status
These reservists are not authorized to participate in training for retirement points and cannot be promoted. Those who elect to be transferred to this status because of hardship or health reasons are allowed to maintain their military status, because they have skills the Reserve might need in the future.
It takes an act of Congress to get the Standby Reserve recalled to active duty, and then only when there are not enough Ready Reservists to do the job.
What's the ASVAB?
The ASVAB is a test that measures your aptitudes. It consists of 10 short individual tests covering word knowledge, paragraph comprehension, arithmetic reasoning, mathematics knowledge, general science, auto and shop information, mechanical comprehension, electronics information, numerical operations and coding speed. When you take the ASVAB before enlisting, not only do you receive scores on each of these individual tests, but several individual test results are combined to yield three academic composite scores: verbal, math and academic ability.
What Are Some Benefits of Joining?
Steady income: You are paid twice a month, on the first and 15th, every month, based on your pay grade and service requirements.
Advancement: You are promoted based on job knowledge, your performance, time in pay grade and service requirements.
Paid vacation: You earn 2.5 days of paid vacation per month for a total of 30 days each year, up to 60 days.
Training: You choose your career path based on your aptitude, physical abilities, security clearance, motivation and determination.
Health care: While on active duty, you will receive complete medical and dental care at no cost.
Life insurance: While serving on active duty (for instance, during boot camp and annual training) members can select inexpensive term life insurance.
Allowances: While serving on active duty, you will receive additional tax-free money for Basic Allowance for Subsistence (BAS), if government food facilities are not available in the area you are stationed; and a uniform allowance (for enlisted personnel only) to help maintain your uniform.
Tax advantage: Only your basic monthly pay is subject to federal or state income tax.
GI Bill: The Montgomery GI Bill will help pay for college education or vocational training.
Tuition assistance: While in the Reserves or Guard, you may continue your education and may be helped in defraying the cost of college-accredited courses. Additionally, if you are in the National Guard, some states offer substantial benefits such as free tuition to state colleges or universities. To find out more on this bonus, talk to your recruiter or education officer.
Additional benefits: There are exchange and commissary privileges, temporary lodging expenses, travel, Veterans Affairs home loans and more.
Do I Have to Join Another Branch of Service First?
No. You do not have to join another service before joining the Reserve or National Guard.
Do the Reserve and National Guard Take People with Prior Service?
Yes. The Reserve and National Guard accept people with prior service.
What if I Am not a US Citizen?
Only U.S. citizens or foreign nationals legally residing in the United States with an Immigration and Naturalization Service Alien Registration Card (or "green card" -- INS Form I-151/551) may apply. Applicants must speak, write and read English fluently.
Can the Reserve and National Guard Help Me Obtain US Citizenship?
No. The U.S. military cannot assist foreign nationals in obtaining admittance into the United States.
What if I Live Overseas?
Regulations prohibit the forwarding of recruiting information through international mail, even to U.S. citizens living in foreign countries. Use our online form to reach a recruiter electronically.
How Long Is Boot Camp?
Basic training, or boot camp, lasts from 8-13 weeks, depending on the branch. After you have finished boot camp, you will be sent to advanced individual training, or AIT, where you will receive in-depth training in your military occupational specialty (MOS) or rating.
Should I Do Anything Before I Go to Boot Camp?
Yes. Prepare yourself for running and physical fitness training, and lots of it.
How Do I Become an Officer?
The Reserve or National Guard seeks commissioned officers through several different sources. You must 18 or older (maximum age requirements vary from service to service), be of good moral character and meet academic, physical, medical and security requirements.
What Is the Simultaneous Membership Program (SMP)?
The simultaneous membership program (SMP) is a unique program offered by the Reserve and National Guard. It allows a college-bound member of the Reserve or National Guard who is already assigned or has enlisted in an Army National Guard (ARNG) unit to enroll simultaneously in an Reserve Officer Training Corps (ROTC) program. SMPs enter the Army's Advanced ROTC program while at the same time serving in their unit as a cadet.
This on-the-job training was designed to relieve a shortage of junior officers in the Army National Guard. If you participate in the SMP, you continue to serve and draw monthly and annual training pay while you are in the ROTC. Additionally, Army ROTC cadets receive a $200 monthly stipend.
An SMP cadet performs the duties of a second lieutenant under the supervision of a commissioned officer. The requirements for this program are that you must be 30 years of age or younger, attend college full time (usually about 12 semester hours at most colleges) and be in good physical shape.
The SMP is offered only on campuses where an Army ROTC program exists -- or if you participate in an Army ROTC program at a nearby college or university. If you try SMP, you still will attend ROTC Advance Camp during the summer between your junior and senior year.
How Do I Apply for OCS?
If you have a four-year college degree from an accredited college and meet all age, physical and moral requirements, you may apply for OCS. The application process includes scoring well on the ASVAB and passing your physical. Your SAT or ACT scores also will be needed. Upon completion of your officer package, you will have an interview with a board of your superior officers. The completed package will be submitted to a second board, which will select the top candidates from the packages they receive.
What About Direct Commissions?
As a professional lawyer, doctor, dentist, nurse or health-care professional, you also may qualify for a direct commission into the Reserve or National Guard.
Are There Promotions to Officer Rank from Within the Reserve and National Guard Enlisted Ranks?
Yes. Enlisted members may compete for OCS slots if they have four years of service, obtained the rank of E-5 or above and have at least 30 college credits. Enlisted members of the Reserve and Guard also may apply for acceptance into the warrant officer program.
What Is a Warrant Officer?
Warrant officers are found in the Army, Army Reserve and Army National Guard. The definition is an officer appointed by warrant by the secretary of the Army, based on a sound level of technical and tactical competence. The warrant officer is the highly specialized expert and trainer who, by gaining progressive levels of expertise and leadership, operates, maintains, administers and manages the Army's equipment, support activities or technical systems for an entire career.
The warrant officer option is open if you currently are ranked an E-5 or higher in the Army National Guard (ARNG), a soldier in the Army Reserve or if you are transitioning into the Guard or Reserve from active duty.
You are eligible for the warrant officer program if you:
Are between the ages of 18 and 46
Score 110 or above on the General Aptitude Area Test
Are a high school graduate or pass the General Educational Development test (GED)
Are a U.S. citizen by birth or naturalization
Successfully pass all events on the Army physical fitness test
Meet certain mandatory technical qualifications for your specific MOS
Meet certain medical, security and licensing requirements (depending on your specific MOS)
If you are applying to the warrant officer program to be a rotary wing aviator, you must not be older than 27 years, 6 months at time of application.
To be commissioned as a warrant officer, it is necessary to complete the Warrant Officer Candidate School (WOCS).
As a member of the Guard or Reserve, you have two options for completing this training:
A six-week active Army resident school at Fort Rucker, Alabama.
Two two-week phases of WOCS-RC (Reserve Component) at Fort Rucker.
These phases may be taken back to back or separately.
After completing the Warrant Officer Candidate School (WOCS), you have two years to complete the warrant officer basic course (WOBC). This is further training in your MOS and makes sure that you effectively can perform the required duties in your chosen field.
Again, you will have the option of attending the active component or reserve component WOBC. Depending on your MOS, the length of the active component WOBCs is from 5-20 weeks. In many cases, the WOBC-RC course is a correspondence phase and one or two weeks of active duty for training (residence phase).
What if I'm a Physician or Dentist?
The Reserve and National Guard also is seeking qualified health professionals. For more information about medical programs, you can have someone contact you about applying your medical trade in the Reserve and National Guard by completing this form.
What if I Have a Problem Getting Time Off from My Employer to Fulfill My Military Service Obligations?
By law, as a member of the Reserve or National Guard, you must, upon request, be granted a leave of absence to satisfy a requirement for military training. The Uniform Services Employment and Reemployment Rights Act requires employers to provide Reservists with time away from their jobs to perform military duty. However, you must notify your employer that you intend to take military leave. You must be reemployed after completion of your military duty and return to your job within a reasonable time. You must be treated as though you never had left employment, including schedule pay raises, promotions or credit for longevity or vacation. Your employer only has to hold a job open for 60 months if you accept voluntary orders.
How Do I Become a Pilot in the Reserve or National Guard?
The Air National Guard also offers flight training. Candidates first undergo the pilot candidate selection method (PCSM). You will take the Basic Attributes Test (BAT) with the Air Force Officer Qualifying Test (AFOQT). Any private flying time is taken into consideration. As of January 2000, all candidates are required to have a private pilot's license. If you do not have one, the good news is that, if you qualify, the Air Force will fund flying training in your local area, with an Air Force-approved flying training instructor.
The next step would be to attend the Air National Guard Academy of Military Science at McGhee Tyson Air National Guard Base (ANGB) in Knoxville, Tennessee, for a six-week commissioning program. As a new second lieutenant, all pilot candidates attend specialized undergraduate pilot training (SUPT) for 52 weeks. After graduation, pilots attend training for the aircraft they will be flying in their Air National Guard unit; this lasts from 8-20 weeks.
How Do I Choose My Military Occupational Specialty (MOS)?
You can request any MOS for which you qualify. The results of your ASVAB determine what specialties you are eligible to request. Some of the more popular areas may have a waiting list; when speaking to a recruiter, be sure to inquire if there is a wait. Be aware that some waiting periods for certain MOSs range from a few months to more than two years. You must have a minimum of 30 months remaining on your enlistment before you can enter any school for an additional MOS. If the school you want has a very lengthy wait, you may need to extend your enlistment a number of months to bring the total left on your enlistment to 30 months.
Is Advanced Individual Training (AIT) like Boot Camp?
No. This is training for the specialty (MOS) you have chosen. It may involve work details and duty, but the main focus is on technical and professional training.
Will I Be Paid While at Advanced Individual Training?
Yes, you will be paid for every day you drill or on active duty while in the Reserves or National Guard. You will receive pay according to published pay schedules for your pay grade, in addition to any Temporary Duty (TDY) or travel allowances.
What Should I Ask My Recruiter?
Recruiters must present an accurate picture of training in the Reserves or National Guard. You should be aware of all aspects of the environment in the Reserves or National Guard. Be sure you fully understand the enlistment contract. You should ask about:
Details and qualifications for each specialty.
Films or videos about training and duties.
Boot camp (There are videos available to show you what basic training encompasses.)
Length and location of training.
Special enlistment programs if you have completed Junior ROTC.
Overseas deployments, remote and long duty.
Haircut and grooming standards.
Off-duty education and educational benefits.
Guaranteed training programs.
Where Do I Get More Information?
We can put you in touch with recruiters from the different military branches. Learn about the benefits of serving your country, paying for school, military career paths, and more: sign up now and hear from a recruiter near you.
Want to Learn More About Military Life?
Whether you're thinking of joining the military, looking for fitness and basic training tips, or keeping up with military life and benefits, Military.com has you covered. Subscribe to Military.com to have military news, updates and resources delivered directly to your inbox.
Show Full Article
© Copyright 2021 Military.com. All rights reserved. This material may not be published, broadcast, rewritten or redistributed.
Sours: https://www.military.com/join-armed-forces/guard-and-reserve-faqs.html
Active Duty vs. Reserve or National Guard: What's the Difference
What is the difference between military service on Active Duty, as a member of the National Guard, or as a Reservist?
There are many nuances, and those new to the recruiting process soon learn there are multiple options for a career in uniform; not all involve a full-time commitment to the military.
Active Duty Military Service
Active Duty is what most people think of when they consider joining a branch of the military. Active duty service is possible in the following branches:
Army
Navy
Air Force
Marine Corps
Coast Guard
Space Force
Each branch of the service has its own unique requirements for active duty recruits. Some branches require far more in the physical departments than others (the Marine Corps is the best example) but all branches have some form of required physical discipline. All branches of active duty service require some form of basic training, which helps new recruits come up to the physical standards while learning military order and discipline.
Active duty military service is a full-time, 24-7 job and the Department of Defense may assign its active duty forces anywhere in the world. Joining as an active duty member means signing a legally binding contract that obligates the member to a minimum service commitment defined by the individual branch of service.
Active duty service members can be stationed stateside or overseas, they get full military benefits after meeting minimum time-in-service and training requirements, and are eligible for the full range of education benefits offered to them when they have served long enough. Active duty service members are eligible for:
…just to name a few.
In short, joining as an active duty military member means going into the "regular Army", the full time Air Force, etc. Active duty military service is a career, or potentially a career for any new recruit who joins to do full-time uniformed service.
Those who want to join the military but want to serve part-time have two basic options in what are commonly known as the "reserve components", the National Guard and the Reserve.
---
Reserve Components: The National Guard And Reserve
The phrase "reserve components" can include both the Reserve and the Guard. The DoD has a group of reserve components including:
The Guard and Reserve both have their origins in early American militia groups formed at the beginning of American colonization–more than one National Guard unit has its origins in such militias.
National Guard
Described as a "joint activity" of the Department of Defense between the Army and Air Force, both Army and Air Force Guard operations fall under the jurisdiction of state governors but can also operate under Federal authorization when conditions warrant.
Most members of the Guard hold civilian jobs while serving part-time; but there is a smaller group of full-time Active Guard & Reserve troops.
The National Guard Commitment: How Long You Will Initially Serve
The first question many have is, "How long am I committed when I join the National Guard"? Depending on the branch of service, and current mission requirements, that answer may be different but examples of past commitment requirements can tell you a lot.
In the past, the Army National Guard has informed its new recruits "You can enlist for as few as three years, with an additional commitment to the Individual Ready Reserve (IRR). IRR Soldiers don't train with a unit, but can still be called up in the event of an emergency."
That's according to the Army official site. National Guard troops may do monthly drills, musters, or require other training or activities. They may be deployed by the state Governor in times of emergency or unrest, etc. The schedule of your individual National Guard unit will determine your individual time commitment each month.
Some join the Guard and serve part-time for their entire military career; others join after serving on Active Duty and may have an easier time getting placed due to being prior military. Regardless of how you join, the benefits of National Guard service include VA benefits–two of which are the most asked-about:
VA Home Loan Benefits For National Guard Members
Those who join the National Guard and meet minimum time-in-service requirements are eligible to apply for VA home loan benefits. Those minimum requirements were expanded in 2021 with the Veterans Health Care and Benefits Improvement Act. Under the Act, the following changes should be noted–the Act modified Section 3701(b) of title 38, United States Code to add a paragraph to the end of the section that states:
"…The term 'veteran' also includes, for purposes of home loans, an individual who performed full-time National Guard duty (as that term is defined in section 101 of title 10) for a period—
(A) of not less than 90 cumulative days; and
(B) that includes 30 consecutive days" (emphasis ours)
Note that only 30 consecutive days are required under the Act. But, this legislation also includes a retroactive feature to include full-time National Guard duty "performed before, on, or after the date of the enactment of this Act."
VA Education Benefits (GI Bill) For National Guard Members
Those who join the Guard and serve the minimum time required may be eligible to apply for GI Bill benefits. For members of the National Guard, GI Bill payments are not as high as for active duty veterans. The Army National Guard official site includes discussion of the benefits for Guard members; a monthly expense allowance of up to $384, for more than $13,500 total over a four year college career.
Army Guard members have the option to apply for a kicker that can help add more education funds; up to $350 per month in living expenses for qualifying applicants.
The qualifications for joining will vary depending on whether you are exploring your Air National Guard or Army Guard options. For example, the criteria for joining the Army National Guard include being at least 17 years old and all recruits must take and pass the ASVAB. Some recruits may have the option to attend basic training between their Junior and Senior year in high school depending on circumstances and current policy.
Those who wish to join the National Guard with prior military service will discuss their options with a Prior Service recruiter.
Why do some people join the Guard instead of becoming a Reservist? Guard units are often closer to home than the nearest military reserve unit. Serving part-time means doing monthly drill and other requirements and the proximity of your home to the nearest unit could make the difference between joining one or the other.
Joining The Reserve
Serving in the Reserve forces carries versions of the same benefits as serving in the National Guard–the GI Bill requirements are similar and there are minimum time in service requirements for members of both the Guard and Reserve for VA Home Loan program options.
The Department of Veterans Affairs says of Reserve component benefits, "Generally, all National Guard and Reserve members discharged or released under conditions that are not dishonorable are eligible for some VA benefits." The duration of your military commitment, the status, whether you were activated for full time service, and other variables will affect the specific military benefits you qualify for as a Reservist.
For example, VA mortgage benefits for Reservists include the following requirements:
Six years of service in the Selected Reserve, AND
Honorably discharged, OR
Placed on the retired list, OR
Served for 90 days or more on active duty (Title 10) during a wartime period, OR
Discharged or released from active duty for a service-connected disability
Were transferred to the Standby Reserve or an element of the Ready Reserve other than the Selected Reserve after service characterized as honorable, OR
Continues to serve in the Selected Reserve longer than six years
Joining the Reserve is similar to joining the National Guard in that each branch of service has its own benefits and requirements for becoming a Reservist-no two Reserve programs are exactly alike.
Army Reserve members have different requirements than Air Force Reservists, for example, and you may find that some branches of service have smaller Reserve "footprints" than others. One year's count found more than 38,000 Marine Corps Reserve members; compare that to the Air Force's numbers which roughly double that amount.
---
The Main Difference Between The Guard And Reserve
The major differences between the Guard and Reserve have to do with the nature of duty–Reserve members operate under the jurisdiction of the DoD and may be called up to serve in times of war, in expeditionary campaigns, for humanitarian relief, and any other mission-essential function.
National Guard troops can be activated by the Governor of your state, and they may also be called up by the President of the United States. In many cases a reserve member may be filling in for an active duty soldier, airman, Marine, etc. who has deployed. In other cases reserve members may be called upon to deploy themselves.
Reserve troops may be activated by the President, Congress, the Secretary of Defense, but time limits apply depending on circumstances. Reserve Troops are subject to some or all of the following different kinds of activations where appropriate:
The President, Congress, and SecDef may involuntarily activate Reserve units
Congress may authorize a full mobilization of Reserve units with no time limit until six months following a conflict
The President of the United States can order a partial mobilization of reservists for up to two years
Presidential Reserve Call-Up authority allows the president to order two hundred thousand reserve members and even a smaller number of Ready Reserve members to be active for as long as one year
Disaster Response rules allow state governors to call up Reserve units and individuals to help with domestic emergencies
Special missions that fall under "Assured Access Authority" allow the call-up of Reserve units in times that don't include war or emergency "in support of an active duty combatant command"
Reserve members may have the option to volunteer to activate; volunteering for active duty is one way some units augment their numbers when needed
---
Things To Remember About Joining The Military
Joining the active service, National Guard, or Reserve is a personal choice. If you want to serve but don't want the full time commitment, a Guard or Reserve slot can be just what you need. The important thing to remember is to judge your needs and goals compared to the type of service you are contemplating. Do you want to help your state out in times of natural disaster?
If you prefer your military service closer to home, the Guard may be a better option. There are no guarantees how close to home you might serve, but in general your options are better with a Guard unit in these cases.
Reservists often travel around the globe depending on the unit, the mission, and other concerns. If you want to serve with the option of travel, a Reserve job may be a better fit for you than a National Guard option though again, your experience may vary.
Active duty service is very tempting for those who want both the maximum amount of military benefits offered and the potential for travel and relocation. The best thing to do is to speak to an active duty recruiter plus those recruiting for Guard and Reserve counterparts–learn what the most current demands are and what jobs might be right for you.
---
Joe Wallace is a 13-year veteran of the United States Air Force and a former reporter for Air Force Television News
---
Filed Under: Employment, Resources
Sours: https://militarybenefits.info/active-duty-reserve-or-guard/
Podcast: Play in new window | Download
Subscribe: Apple Podcasts | Google Podcasts | RSS

When I separated from active duty, I was burned out. I served for 6.5 years, during which I completed 5 deployments and a year-long special duty assignment with no fixed base (I lived out of a suitcase for a full year). During my career, I literally spent more time away from home station than at home station. I needed a break, and joining the Guard or Reserves was the last thing on my mind.
Several years after leaving the military, I came around to the idea of serving again.  Earlier this summer, after an 8.5-year break in service, I joined the Air National Guard. And I love it. And I've learned that joining after a long break in service isn't that uncommon.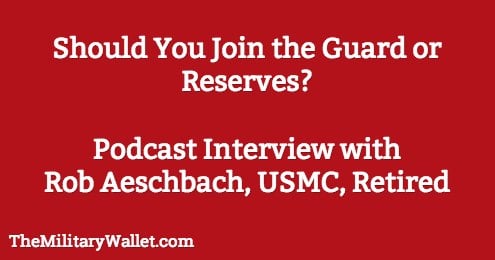 In today's podcast, we discuss joining the National Guard or Reserves. Joining the Guard or Reserves certainly isn't for everyone. But there are many benefits to joining, including pay, access to affordable health care, education benefits, working toward a retirement pension, and one of the most important for me – being part of the military mission again.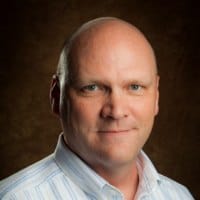 Joining us in our podcast is a special guest, Rob Aeschbach. He is a retired Marine officer (12 years on active duty, and 10 years in the Reserves). Rob is a financial planner in the VA area. His financial planning practice focuses on helping military members and their families.
Rob was also our guest for podcast #3
Should You Join the Guard or Reserves?
I'll start this off by saying this podcast and article aren't trying to recruit you. I'm excited about the Guard and Reserves because I recently joined the Guard. But I'm also excited because I had many misconceptions about the Guard and Reserves. And to be honest, I think many active duty members do. Our goal is to help you look at the option of joining the Guard or Reserves in a different light. I was someone who dismissed the Guard and Reserves without a second thought – primarily because I was burned out from active duty. Today, I'm grateful I gave the idea a second chance.
Let's discuss some of the benefits, pros & cons, and misconceptions about serving in the Guard and Reserves.
What Are the Guard and Reserves?
In short, the National Guard and Reserves are a reserve component designed to back up the active duty military. Members of the Reserve Corps typically work on a part-time basis in order to maintain proficiency in their career field.
Both the Guard and Reserves are very similar, but members of the National Guard and Air National Guard can be called upon by their state governor for civil relief actions, such as natural disaster relief, to help with terrorism threats, riots, etc. Guard and Reserve members can also be called upon by the Federal government to relieve active duty members, fulfill deployment needs, and more.
Similarities of Guard and Reserves:
Both serve in a Reserve capacity for active duty
Typical service requirement = One Weekend a Month, Two Weeks a Year
Difference between Guard and Reserves:
Guard = State Mission that can be called to both state and federal missions, depending on the orders.
Reserves = Federal Mission.
Your Commitment: 1 Weekend a Month, Two Weeks a Year
The service commitment for the Guard and Reserves is often referred to as a "one weekend a month, two weeks a year."
This is more or less your commitment when you join the Guard or Reserves. But you may find that your requirements may vary by unit. If you are prior service you may be able to join for as short a time period as 1 year. Or you can join for up to 6 years, or longer, depending on your contract.
Most Guard and Reserve units drill the first full weekend of the month and have a two-week Active Training (AT) period each year in which the entire unit drills. Some Guard units have a little more flexibility. For example, my unit has two 3 day drill weekends during the year, and we take one month off in the summer. This is a little more friendly for vacation time.
Individual Mobilized Augmentees (IMA) in Reserves: The Reserves also have IMA slots in which members are able to backfill active duty slots on an as-needed, volunteer basis. IMAs typically don't have the traditional one weekend a month, two weeks a year schedule. The benefit is a little more flexibility, and the ability to write your own ticket.
You'll hear more about this in the podcast, where Rob discusses some of the benefits of having an IMA slot.
Guard & Reserve Drill Pay
Members receive Drill Pay based on the days they serve. Pay is based on the active duty pay scale. However, your pay is based on the time you serve. Let's break down the pay for Guard and Reserve members that works the "one weekend a month, two weeks a year" schedule.
For each Drill weekend, you actually get paid for 4 drills, or 4 days of work, even though you only work 2 days. The pay for each drill is 1/30th of the base pay for your rank and years of service. The reason you get paid for two days of work, even though you only work one day is that you don't receive pay for BAH and BAS when you are on Drill Duty.
Here are the 2021 Drill Pay Charts.
You do receive BAH and BAS on the days you serve your annual AT days (your two weeks of annual training). However, you will receive Reserve Component BAH (or Non-Locality BAH), not BAH for your location.
How much will you get paid?  It depends on your rank and time in service, of course, but you should make several thousand dollars per year. Many servicemembers volunteer for extra days and can easily bring in over 5-figures per year in additional income. Here is a list of Guard and Reserve Drill Pay charts, or you can use the NationalGuard.com Drill Pay calculator.
Guard & Reserve Retirement Benefits
Retirement is based on earning 20 good years of service. Your active duty time will count toward a good year of service. And if you served a partial year of active duty, it may give you an additional year of service. For example, I extended 6 months on my active duty contract, finishing with 6.5 years on active duty. I immediately transferred to the Individual Ready Reserve (IRR) to finish my 8-year commitment. That half a year of active duty, plus the other 6 months in the IRR gave me a good year of service toward retirement. So I have 7 good years already.
What is a Good Year of Service? A good year of service equals 50 points. You will earn 1 point for each drill served (remember, you earn 4 drills per drill weekend, so 12 drill weekends per year is 48 points). You also earn 15 participation points per year, and 1 point for each day of AT time (your annual training, which is usually around 15 days per year). So you can easily earn about 78 points per year with regular service (48+15+15 = 78).
Earning additional points toward retirement. You can also earn more points for each day you serve, for performing burial duty and certain Honor Guard functions, and for completing correspondence courses, including Professional Military Education, or even non-military courses.
Related Topic:
Retirement Benefits Start at Age 60
In most cases, retirement benefits start at age 60, including the Pension, and health care benefits. There are a couple of important points to note: you will be a Gray Area retiree until you reach age 60. During this time you will have base access, can use base facilities, and can shop at the BX, PX, NEX, Commissary, etc. You just won't receive retirement pay or health care until age 60.
Receive early retirement pay: In some cases, you can receive your pension before age 60, provided you were activated for at least 90 days during a fiscal year after January 2008. The details are case-specific, so I recommend reading more about early retirement to get all the details.
Health Care & Related Benefits
Members of the Guard and Reserves are eligible for affordable health care through the TRICARE Reserve Select program. You must be in a drilling status to be eligible for this program (not in the IRR). There is also a Dental program. Here are the rates and more information:
TRICARE Retired Reserve: You can also sign up for TRICARE Retired Reserve while you are awaiting full health care coverage when you turn age 60. These rates are unsubsidized and run approximately $390 for an individual and $961 for a family. Here are other healthcare options for retired Reservists.
TRICARE Prime & Standard. When you turn age 60 you will be eligible for either TRICARE Prime or TRICARE Select. You will be required to transition to TRICARE for Life when you turn age 65.
Education Benefits in Guard & Reserves
The Guard and Reserves offer Education benefits, including the Montgomery GI Selected Reserve (MGIB-SR). The rates for the MGIB-SR are lower than what you would earn on active duty, so you may want to look into the MGIB if you are prior service. You may also earn access to the Post-9/11 GI Bill if you are activated.
Some states have their own benefit for Guard Members: I happen to live in Illinois, which is one of the few states that offer free college tuition at a state college for members of their state Guard units. I believe there are only 5 states with a similar benefit. However, many other states offer scholarships, tuition reductions, or other benefits. Be sure to look into your state's benefits.
Career Options in the Guard and Reserves
More often than not, you have more career flexibility in the Guard and Reserves than you do in the active duty military. I was able to change career fields when I joined the Air National Guard. It's also not uncommon for Guard and Reserve members to work in multiple career fields during their careers. Availability is dependent upon your base mission and the needs of your unit.
My recommendation is to contact the recruiter at your local unit(s) to ask which jobs are available, and what kind of promotion opportunity is there.
You may also find that you are able to fill a billet with promotion potential. Some units will allow you to serve in a billet either one pay grade above or below your current pay grade. But other units may allow you to fill a billet two grades above your current pay grade. This gives you an immediate opportunity for career advancement, provided you meet the time in grade requirements and other qualifications for promotion.
Travel Requirements
You might be surprised to know that many Guard and Reserve members travel long distances to perform their drill duty. I counted license plates from about 7 neighboring states at my last drill. This isn't uncommon. The good news is your unit may put you up in a hotel room if you live outside of commuting distance. You may even be eligible for reimbursements when traveling to Drill Duty, depending on your unit's policies.
IDT travel reimbursements: The service secretary for each branch of the Reserves is allowed to authorize travel reimbursements for members who live more than 150 miles from their base, however, not all branches currently reimburse Reserve members for travel. Rules also vary for National Guard Units. We have some general rules for IDT Travel Reimbursements, but recommend contacting your unit for more specific information regarding unit participation and availability.
You may be able to deduct travel on your taxes: Even if you aren't able to receive a reimbursement for your travel expenses, you may be eligible claim mileage and other travel expenses on your taxes if you have to travel more than 100 miles for drill duty. You can also claim half the cost of your meals on your taxes. Those benefits don't negate the cost of travel, but it certainly helps when you file your taxes.
Miscellaneous Benefits
In addition to education benefits, you can earn access to the VA Loan program, which can make homebuying easier and more affordable. Here is more information on VA Loan eligibility for Guard and Reserve members.
Other benefits include base access, ability to shop on base, use base facilities, military discounts, etc. And for me, the biggest benefit is being part of the military again. I missed being part of something bigger than myself. Being part of a unit and a mission and that satisfaction that comes from a job well done.
There is a lot more covered in the podcast, so I hope you give it a listen.
Sours: https://themilitarywallet.com/join-guard-or-reserves/
Air Force Reserve - Pros and Cons
POWERED BY PURPOSE
Members of the Air Guard are dynamic individuals who lead purpose-driven lives. Most attend school or maintain a full-time career in addition to training one weekend a month and two weeks a year in the Air Guard. They typically train close to their homes, often alongside neighbors and friends, and they take immense pride in serving their local communities. They're also proud to be a part of the Air Guard family – a community of people dedicated to supporting each other and improving the lives of others.
All Air Guard members receive a comprehensive benefits package and a regular paycheck for their service. In addition to these federal benefits, the Air Guard offers unique state benefits that can range from money for college to state-specific tax benefits.
AGILE. MODERN. MILITARY.
Unlike the Active Duty Air Force and Air Force Reserve, the Air Guard carries out both a federal and state mission, offering members a unique opportunity to serve their local community as well as their country. In times of global crisis or contingency, the Air Guard may be called upon by the President to be part of the Active Duty Air Force. When a regional or local disaster strikes, Air Guard units may be activated by a state governor to protect the lives of American citizens. No matter where in the world conflict arises or crises erupt, the Air Guard is able to mobilize and respond within 48 hours.
Sours: https://www.goang.com/discover-ang/our-difference.html
Force air vs guard reserves
Veterans Employment Toolkit
Active Duty vs. Reserve or National Guard
What is the difference between someone who is active duty military and someone who is in the Reserve or National Guard?
A person who is active duty is in the military full time. They work for the military full time, may live on a military base, and can be deployed at any time. Persons in the Reserve or National Guard are not full-time active duty military personnel, although they can be deployed at any time should the need arise.
The Reserve
Each branch of the military has a Reserve component and the Reserve are under the command of their respective military branch (e.g., Army Reserve are under the command of the Army). The purpose of the Reserve is to provide and maintain trained units and qualified persons to be available for active duty in the armed forces when needed. This may be in times of war, in a national emergency, or as the need occurs based on threats to national security. Their presence can be called upon to serve either stateside or overseas. The primary job of the Reserve is to fill the gaps in stateside service positions when the active duty forces ship overseas. Members of the Reserve are required to participate in training drills one weekend a month and two weeks per year.
National Guard
The National Guard consists of the Army National Guard and the Air Force's Air National Guard. While federally funded, the National Guard is organized and controlled by state. However, in times of war, the National Guard can become federalized and deployed. The National Guard engages in a number of activities. During local emergencies, National Guard units assist communities endangered by storms, floods, fires, and other disasters. National Guard companies deployed overseas may see combat, but are more often building schools and hospitals, training local peacekeepers, or teaching local farmers more efficient farming techniques and better ways to use of their land. As with the Reserve, the National Guard requires training drills one weekend a month and two weeks per year. National Guard members are given Veteran status if they have served for 30 consecutive days in a war zone.
Deployment
Members of the Reserve and National Guard may be deployed. When scheduled to deploy, they may have extended drill in preparation, resulting in a greater time commitment on behalf of the Service Member. The current conflicts (Operation Enduring Freedom/Operation Iraqi Freedom/Operation New Dawn; OEF/OIF/OND) have an all volunteer force, which could result in multiple deployments (as opposed to previous conflicts like Vietnam when a draft was instituted to create additional military personnel). OIF/OEF/OND have been the largest and longest lasting mobilization of the Reserve and National Guard since the Korean War.
Merchant Marine
The U.S. is also served by the Merchant Marine, a fleet of merchant ships operated by either the government or private sector that are engaged in commerce or transportation of goods during peacetime. It is an auxiliary of the Navy and during wartime can be called to deliver troops and war material. Those who serve in the Merchant Marine are called Mariners (not Marines). They are civilians who are only considered military personnel during times of war; Mariners are given Veteran status if they served in a war.
Sources
http://www.fas.org/sgp/crs/natsec/RL30802.pdf*
http://www.nationalguard.com/guard-basics*
http://en.wikipedia.org/wiki/United_States_Merchant_Marine*
Sours: https://www.va.gov/vetsinworkplace/docs/em_activeReserve.asp
Military Reserves vs. National Guard
National Guard vs. Reserves
The United States Armed Forces are comprised of the Army, Air Force, Navy, Marines and Coast Guard. The U.S. Coast Guard is under the control of the Department of Homeland Security, while the other four branches report to the Department of Defense. As of 2017, the combined total of active-duty personnel was about 1.3 million, with an additional 80,000 people in the National Guard and reserves. Although there are many similarities between the National Guard and reserves, there are significant differences.
The Reserves
Reservists are military personnel who serve on a part-time basis. All five branches of the U.S. Armed Forces have reserve components. Reservists normally work alongside their active-duty counterparts when fulfilling their service commitment of one weekend per month and two weeks per year, usually during the summer. You can join the reserves without prior military experience and without ever serving on active-duty status, or you can transition to the reserves after serving in the military.
The National Guard
Only the Army and the Air Force have guard components, the Army National Guard and the Air National Guard. Like reservists, guard personnel commit to serving one weekend each month and two weeks each year. Guard members may train alongside active-duty personnel, particularly during their two-week exercises, or they may spend a drill weekend training as a separate unit.
Similarities in Service
In addition to having the same drill requirements, members of both guard components and all five reserve components have other similarities. All wear the uniform of their respective service. All members of the same rank and years of service receive the same pay, which is based on active-duty pay prorated to reflect their part-time service. Both the guard and reserve members can be activated or mobilized to support federal military actions abroad. Members typically report to locations near their homes, allowing them to commute to drills rather than move. New recruits without prior military experience must attend basic military training, regardless of whether they are joining the reserves or the guard.
Command Differences
The primary difference between the guard and reserve components lies in the command. Reserve units are part of the federal armed forces, and as such they are under presidential command. Guard units are organized on the state level, and the governor can call them to service in response to civil riots or natural disasters. The president has the power to federalize guard troops, if needed, but a governor has no control over reserve units. The only other notable difference is in the benefits. Although members of both the guard and reserve receive the same federal benefits, individual states can offer additional benefits for members of its guard. For example, Oklahoma and Alabama pay the full tuition for its Air National Guard members who attend a state university or college. Alabama exempts only the military retirement benefits from state income tax, while Oklahoma exempts 100 percent of active military pay from state taxation.
Choosing National Guard or Reserves
Individuals typically weigh three factors when choosing between the guard or the reserves. The first is reporting location. A guard component may be nearer home than a reserve duty station, or the opposite may be true. The second factor to consider is to ascertain which option offers the chance to work in a particular job or field, as not all units offer identical jobs or have simultaneous vacancies. Lastly, the individual should consider any special benefits offered on the state level for guard members to determine whether the match between the individual's needs and the state benefits is relevant.
References
Writer Bio
Jeffrey Joyner has had numerous articles published on the Internet covering a wide range of topics. He studied electrical engineering after a tour of duty in the military, then became a freelance computer programmer for several years before settling on a career as a writer.
Sours: https://work.chron.com/national-guard-vs-reserves-19508.html
Similar news:
I throw Luda onto the bed. Igorek is already sleeping there. Luda says: -Vov, take him away, I can't do that. I drag him to the floor, cover him with a blanket and put a pillow under my head.
774
775
776
777
778