The Hair Salon Industry
Lemon Tree is a beauty salon franchise for sale. With over 4 decades of salon and franchise experience, Lemon Tree is an exceptional business model that has grown to 70+ locations in the United States. Our salon is a family salon and we offer services for all ages. We employ professional beauticians that are highly experienced in customer service. If you are looking for an exciting career that will make an impact in your community, consider partnering with Lemon Tree.
If you are interested in business ownership, Lemon Tree is the top choice of hair salon franchise. Lemon Tree is part of the $62 billion a year hair salon industry. Looking good is always a top priority, and thus the hair salon industry has proven to be recession resistant. With constant demand for coloring, cutting, and styling services, Lemon Tree has proven to be a successful business. Our salons are open early and close late, with no appointments necessary. Our flexible schedule reflects our strong core values for customer service. Years of positive reception and profitable business has resulted from Lemon Tree's top quality hair cuttery services and customer service.
Why Lemon Tree?
There are many reasons to own a Lemon Tree Family Salon business. Some of our franchise owners love the deep ties they create with their communities. Some of our owners love the lifestyle this business affords them, with our semi-absentee ownership model. And of course, some of our owners love the fact that the investment required to open a Lemon Tree salon is markedly lower than any other hair salon franchise.
With over 58 years in the salon industry, our management team has seen it all and is ready to support you building a successful salon franchise.
Low Cost
Flexibility & Growth
Semi-Absentee Owner Model
Simple & Scalable
Outstanding Unit Economics
Risk Free Beauty Salon Franchise For Sale
As a hair salon franchise owner, you get all of the perks of business ownership without any of the risk. Franchising is a $552 billion a year industry that is constantly growing. Creating over 21 million jobs and contributing trillions to the US economy, franchising is a perfect way to grow and give back to your community. As part of the franchise industry, you will learn the ins and outs of a successful business model. When you buy into a franchise, you are purchasing the rights to a highly successful business plan. There is minimal risk involved as all of the hard work of business ownership has already been done - you simply need to follow the recipe of success laid out for you.
Franchising offers independence and career growth. The top 10% of our locations average over $398,432 in annual sales and many go on to open multiple locations. This high profitability allows them to recover initial investments quickly and grow revenue exponentially. The financial freedom acquired from franchising offers future security and opens up career options. Many franchisees go on to open multiple franchises, sell their franchises for a high price, or open their own start up businesses. The sky is the limit when it comes to franchising. The skills you learn and the profits you make will take you very far.
"It's more than just belonging to a successful franchise. It's about being a part of a successful family of entrepreneurs."
CHRISTINE KYRO
Franchise Owner - New York
Corporate Support
As a franchise owner, your risk is even further reduced with corporate support. Lemon Tree, as the top beauty salon franchise for sale, offers some of the best support in the industry. With up to 50 hours of onsite training and up to 40 hours of classroom training, you will be fully prepared to run your salon. We also offer finance, marketing, supply chain, and ongoing support to all franchisees. To learn more about Lemon Tree, give us a call today.
Ready To Get Started?
Complete our simple form to download our comprehensive franchise report!
---
---
Ready To Get Started?
Complete our simple form to learn more about Lemon Tree!
---
FRANCHISE OFFER. This information is not intended as an offer to sell, or the solicitation of an offer to buy, a franchise. It is for information purposes only. An offer is made only by a Franchise Disclosure Document (FDD) in those jurisdictions that require it. Currently, the following states regulate the offer and sale of franchises: California, Hawaii, Illinois, Indiana, Maryland, Michigan, Minnesota, New York, North Dakota, Oregon, Rhode Island, South Dakota, Virginia, Washington, and Wisconsin. If you are a resident of or want to locate a franchise in one of these states, we will not offer you a franchise unless and until we have complied with applicable pre-sale registration and disclosure requirements in your jurisdiction. The information contained in this website is not inconsistent with our FDD. This advertisement is not an offering. An offering can only be made by a prospectus filed first with the appropriate state regulatory agencies. Such filing does not constitute approval by those states.
Sours: https://lemontree.com/franchise/beauty-salon-franchise-lemontree
Hair Salon Franchise Opportunities
The Hair Salons Franchise Industry

Hair salon franchises help people look and feel good by offering hair cutting and hair styling services to women, men, and children. According to IBISWorld, "revenue for the hair salons industry is expected to rebound in 2021 due to the reopening of nonessential businesses and pent-up customer demand for industry services."
A fact about the industry that draws entrepreneurs, as well as being a major factor in the industry's consistency and future prospects: It's one of the few industries not foundationally affected by the Internet. As Boynton Weekes, master franchise co-owner of a Fantastic Sams in Northeast Pennsylvania and Northern New Jersey said: "(People) still have not found a way to do anyone's hair on the Internet."
Another reason hair salon franchises are popular with prospective franchisees is that it is a franchise type that readily allows for absentee or semi-absentee ownership, a more flexible setup that some other franchise types allow.
In a semi-absentee or absentee franchise, the owner of the franchise will hire a manager to oversee the franchise's day-to-day operation. Commonly, prospective franchisees who want to dip their toes into ownership instead of jumping in full-time utilize this kind of setup to maintain their existing income while the franchise business gets off the ground.
Well-known companies in the hair salon franchise industry include: Fantastic Sams, Great Clips, Nikita Hair, Supercuts, and more.
Note: In addition to beauty salons, barbershops and blow dry bars, closely related franchises such as eyelash salons and salon suite rentals commonly appear in industry franchise searches as well.
Specialty Areas Common within Hair Salon Franchises

Positioning is important to attracting customers. And in the hair salon franchise industry, that positioning gives rise to specialties within the field. Here's a look at two common ones.
The first of those specialty areas is men's grooming.
Once upon a time, men's grooming was seen as a luxury, a practice reserved for those of a certain age, class and/or wealth. Not anymore. The walls have been broken down, the stigma surrounding men's grooming is fading, and men of all ages and within virtually all socio-economic backgrounds are indulging themselves more.
However, the men's grooming franchise market isn't an entirely new space. Franchises in the industry segment date back to at least the early 1990s. At first, though, the concepts featured themes that were expressly masculine, a "safe" way for men to venture into the health and beauty market without straying too far from conventional norms.
However, a more unapologetic men's luxury is now taking hold. Newer franchise concepts to the scene are promoting environments that "make you feel comfortable and at home" with complimentary beverages (both alcoholic and not), leather chairs, and ambiances more befitting a lounge than a typical barbershop.
Franchises such as Diesel Barbershop, Hammer & Nails, Roosters Men's Grooming Center, Scissors & Scotch, Sport Clips and The Great American Barbershop are leaders in this area.
Another big specialty segment in the industry is children's hair salon franchises.
Hair salons that cater to kids strive to take what could be an intimidating and unpleasant experience and transform it into a "fun-filled adventure" as Snip-its says.
Environment is the key for these franchises that can often come across more playground than salon with their video games, play areas and "fantasy chairs." Some of these franchises even host birthday parties.
Popular children-focused hair salon franchises include: Cookie Cutters Haircuts for Kids, Pigtails & Crewcuts, Sharkey's Cuts for Kids, Shear Madness Haircuts for Kids, Snip-its, Sweet & Sassy, and more.
Research Advice for Future Hair Salon Franchisees

With decades of industry experience – including starting out as a franchisee himself – Gordon Logan, founder and CEO of Sport Clips, is a great person to seek advice from if you're looking at starting a franchise in this field.
Logan strongly encourages those interested to fully investigate the industry for a business that can "meet their goals for lifestyle, financial independence and a rewarding career."
To that point, he was kind enough to give us some of his top tips for prospective franchisees:

Pay close attention to the selection process. Do they accept anyone who can write a check or are they careful and selective as to who they accept?
Is the top management solid, with experienced professionals to back up the promotional materials?
Is the system well-documented? Are the training programs solid?
Visit several locations. Is there a high degree of consistency between locations? If not, that may point out weaknesses in the support systems, and consistency is a critical factor in building a brand.
Talk to existing franchisees. They will be your "partners" in building the brand, and their input can be invaluable.
Does the franchisor have any company-owned stores? If not, ask how they test out new ideas/innovations before asking franchisees to invest their money in these changes to the system.
"This is a big decision for anyone," adds Logan. "Make sure you have done your homework and select the right franchise for you. There are a number of well-established franchises addressing different segments of the market…find one that feels 'right.' If you make the right decision, it could change your life."
Initial Investment and Opening Costs for Hair Salon Franchises

The amount necessary to open a franchise varies depending on the unique business system and execution requirements. The opening costs for a hair salon franchisee can depend on many factors, including but not limited to: the franchise fee, land and building costs, training expenses (such as travel and living expenses, not the actual training courses), grand opening advertising and marketing costs, and more.
Franchisors offer estimates in their FDD based upon their experience establishing, and in some cases operating, units. However, prospective franchisees should keep in mind these estimates are just that – an estimate. Prospective franchisees should review the figures presented with a business advisor, taking into consideration their unique circumstances, before making the decision to enter into a franchise agreement.
Top Benefits of Being a Hair Salon Franchisee

The benefits of owning a franchise can be numerous vs. independent operation. Here are a few of the top benefits for those who decide to own a hair salon franchise instead of going at it alone.
Name Recognition: People tend to deal with people and places they have a familiarity with. Franchises tend to have established brand names that, in many instances, have been around for years. If you buy a hair salon franchise, you will be given the right to associate your business with that franchise company's name, trademarks, and logo.
Advertising: Getting your name out there can be expensive and sometimes it can be hard to know where to spend your advertising and marketing budget. With a franchise, national advertising is typically done by the franchisor. In addition, though in general local advertising is up to you, you'll have guidelines in place.
Training & Support: A popular feature with all franchises is the training provided. While in business, franchisees will have access to the franchisor's operations manual, computer systems, and other items designed to help you successfully manage your hair salon franchise. Remember the franchisor can't be successful without you!

Sours: https://www.franchisedirect.com/healthbeautyfranchises/hairsalonfranchises/131
The 10 Best Haircut Franchise Businesses in USA for 2021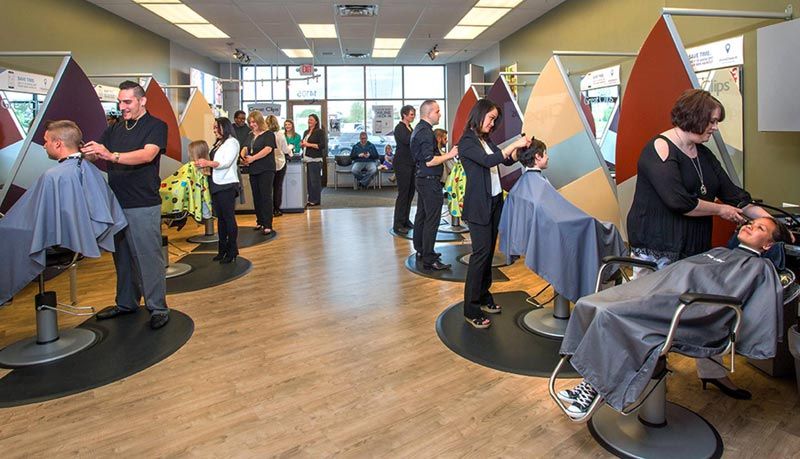 Haircut business has always been profitable and demanded. No matter if the country is flourishing or in crises, the citizens both men and women don't stop spending on looking their best. The average hair salon in the USA brings the revenue of $245,000 which makes $63 billion of total annual salon revenue. Haircut Franchises deal with various services for men, women and kids. They include different concepts and creative approaches from a sports-themed environment of a barber shop to playground and video games on site of children hair salons. Find the most interesting concept and the most profitable business opportunity on our list of the Best Haircut Franchises below.
Here are the top 10 best hair salon franchise businesses in the USA
Great Clips
Founded in: 1982
Franchising since: 1983
Franchise units: 4371
Initial investment: from $136,900
Royalty Fees: 6%
One of the many reasons Great Clips has surpassed the industry competitors is due to technological innovations, which have not only lead to a more convenient and satisfying experience for customers, but has placed the company on the forefront of the future of the industry. Starting a Great Clips franchise comes with 24/7 support, not only from franchisor experienced staff and proprietary software, but the network of Great Clips owners as well. Great Clips ideal franchise candidate is someone who has the desire and time to manage a salon manager, is financially qualified, will be involved and engaged.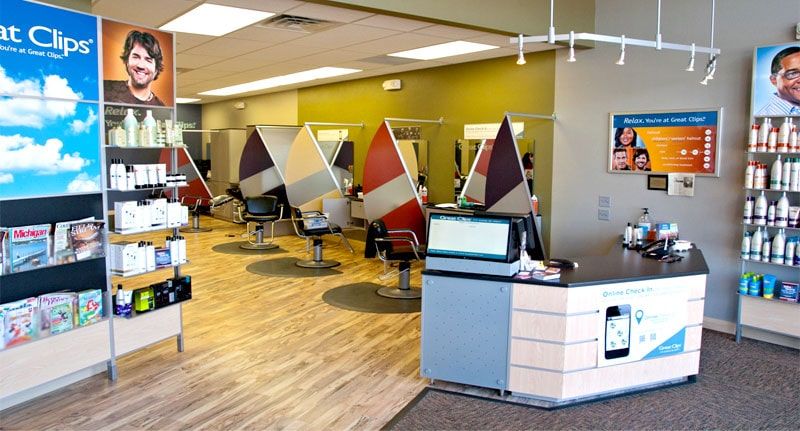 ---
Fantastic Sams
Founded in: 1974
Franchising since: 1976
Franchise units: 1000
Initial investment: from $144,862
Royalty Fees: $362+ per week
Fantastic Sams offers the stability of a hair salon franchise that's been in business for four decades with the appeal of available territories nationwide. Simple, scalable business model and flexible salon footprint work anywhere from small towns to large cities. With nearly 1,100 locations across the country, the company has instant brand-name recognition, making this an ideal time to expand into new territories. Reliable, affordable full-service salons are always in demand.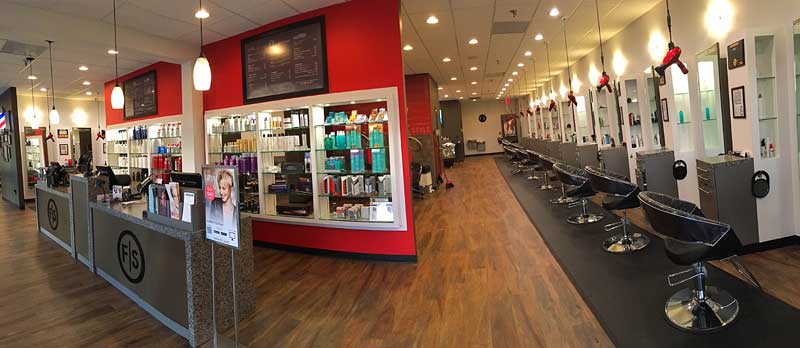 ---
Sport Clips
Founded in: 1993
Franchising since: 1995
Franchise units: 1765
Initial investment: from $224,800
Royalty Fees: 6%
Designed to target a previously underserved market, Sport Clips caters to men and boys by providing hassle-free hairstyling in a sports-themed environment. For entrepreneurs looking to build a business, Sport Clips franchise is an easy-to-understand business model that's simple to execute while offering something every guy needs. Enjoy greater freedom and reach your personal and financial goals growing a business on your terms that will always be in demand and has recurring revenue.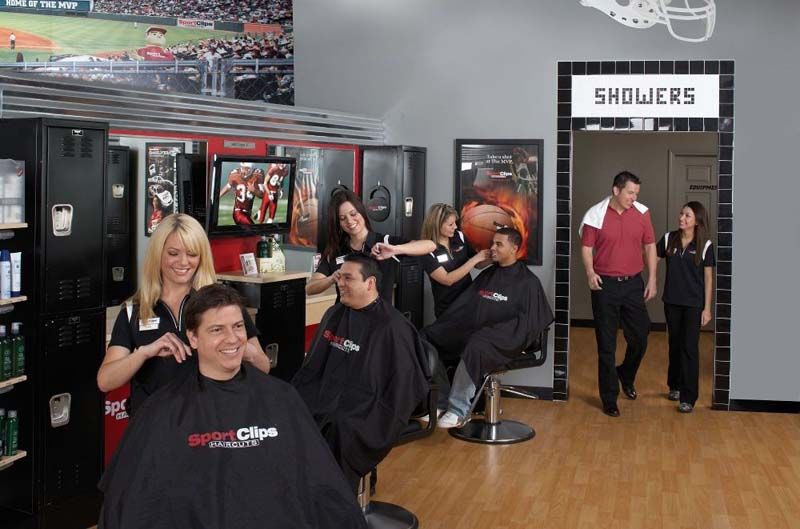 ---
Supercuts
Founded in: 1975
Franchise since: 1979
Franchise units: 2509
Initial investments: from $151,370
Royalty Fees: 6%
Supercuts is a salon-industry leader in haircare services, with over 38 million guest visits per year for haircutting, hair-color services and more. As a Supercuts franchisee, the first thing you should know about running a hair care franchise is that you don't need to know anything about hair. The professional stylists you hire will handle that, and stay on the cutting edge thanks to ongoing education they will receive from Regis Corporation. Your only objective is running your business with precision.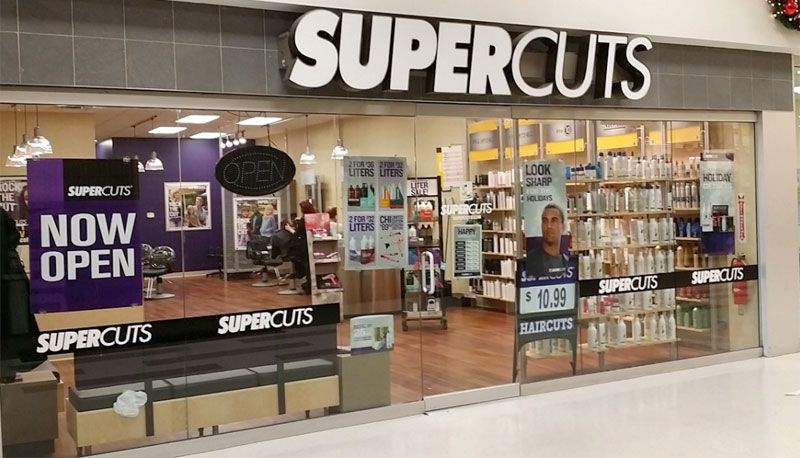 ---
Cost Cutters
Founded in: 1982
Franchising since: 1982
Franchise units: 373
Initial investment: from $29,500
Royalty Fees: 6%
The Cost Cutters franchise is a leader in the value-salon sector offering expertly trained stylists who provide hairstyles at affordable prices without the need for an appointment. The Cost Cutters hair salon concept responds to a universal desire: to get more, pay less and save time. The company provides franchisees with a comprehensive system of business training, stylist education, site approval, lease negotiation, professional marketing, promotion and advertising programs, and additional types of support designed to help you build a successful business.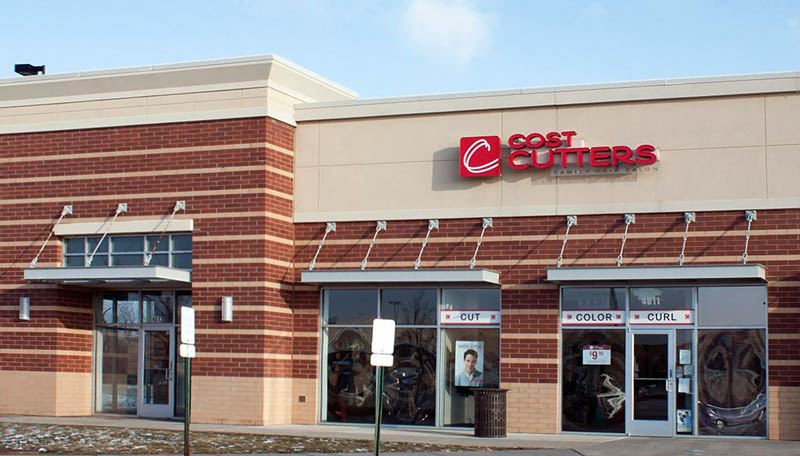 ---
Snip-Its
Founded in: 1995
Franchising since: 2003
Franchise units: 62
Initial investment: from $144,770
Royalty Fees: 6%
Snip-its franchise is the fastest growing children's salon in the United States and offers memorable branding, proven systems and comprehensive support. Snip-its has changed the dynamic of children's hair care by turning what has traditionally been considered a mundane and often unpleasant experience into a fun-filled adventure. Like every franchise opportunity, Snip-its will provide all the systems, training and support you will need to be a successful franchisee.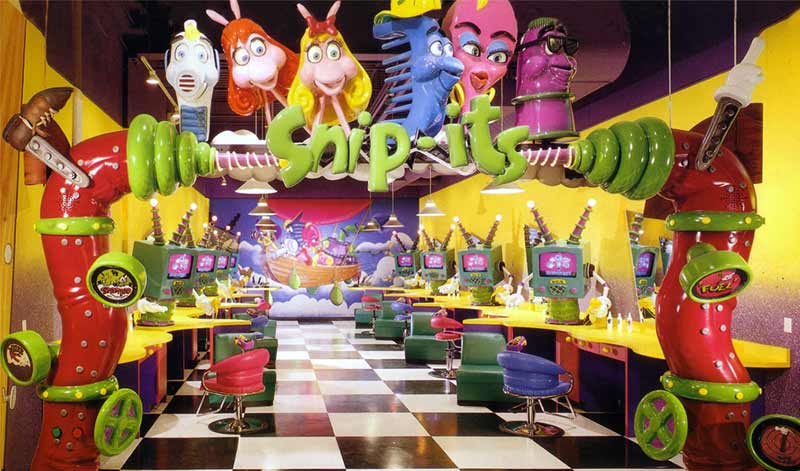 ---
Roosters Men's Grooming Center
Founded in: 1999
Franchising since: 2002
Franchise units: 86
Initial investment: from $173,750
Royalty Fees: 4 - 6%
Regis Corporation (the parent company of Roosters MGC) is one of the largest franchised haircare companies in the beauty industry. Roosters is uniquely positioned in the "sensible middle" between overpriced independent salons that focus primarily on women and the discounters that provide a no-frills experience and compete on price. The company provides franchisees with a comprehensive system of business training, stylist education, site approval, lease negotiation, professional marketing, promotion and advertising programs, and additional types of support designed to help you build a successful business.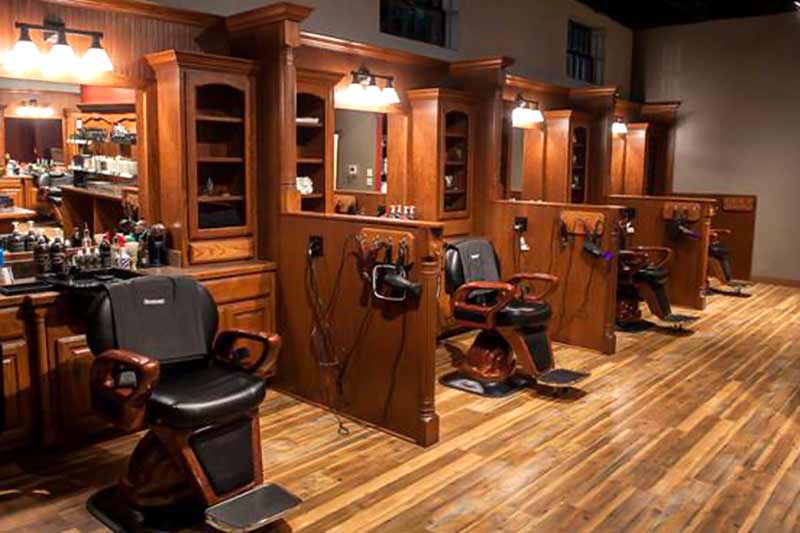 ---
First Choice Haircutters
Founded in: 1980
Franchising since: 1980
Franchise units: 205
Initial investment: from $163,880
Royalty Fees: 5 - 7%
A strong brand name is a sign of a strong opportunity, and First Choice Haircutters franchise is Canada's most recognized name in salons. Celebrating 30 years of service, First Choice Haircutters offers an ideal business opportunity in the salon services. When you operate a First Choice Haircutters, you have automatically invested in an established brand with a built-in customer base. Prior to the opening of a franchise, the franchisee must enroll in and complete a training course. The training period is 4 or 5 days, and there is no fee for this training.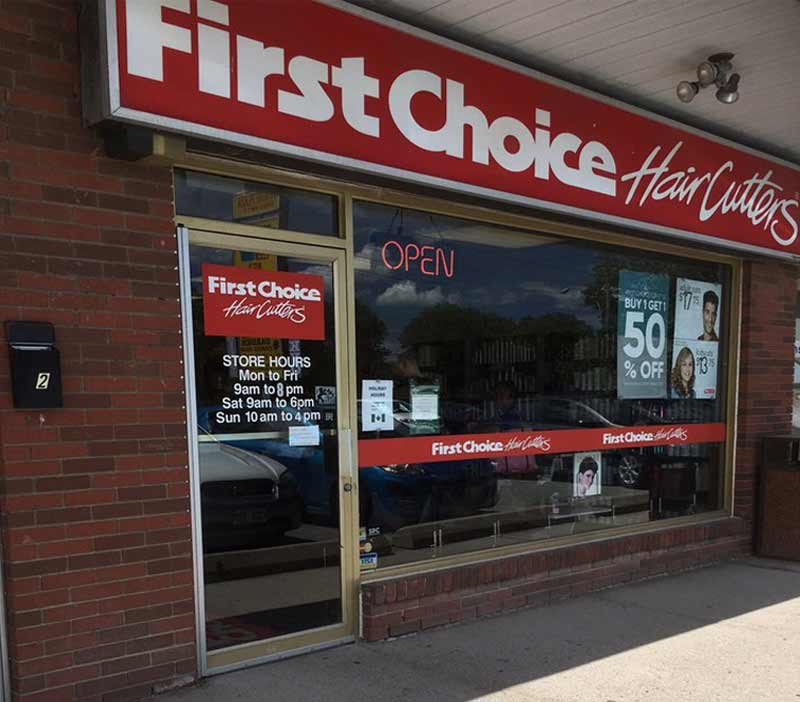 ---
V's Barbershop
Founded in: 1999
Franchising since: 2005
Franchise units: 36
Initial investment: from $196,700
Royalty Fees: 5 - 3.5%
V's Barbershop enjoys massive demand for an upscale, stylish, traditional men's grooming establishment. V's barbers provide traditional and short hair cuts, as well as contemporary men's haircut styles. As a V's Barbershop franchisee, you will receive training on all aspects of operating the barbershop from pre-opening, operating and employee training. V's has created comprehensive, detailed manuals with step-by-step instructions on everything from how to select a site, how to hire and pay barbers to V's distinguished approach to hair cuts, shaves and facials.
---
Cookie Cutters Haircuts for Kids
Founded in: 1994
Franchising since: 1994
Franchise units: 82
Initial investment: from $130,000
Royalty Fees: 5%
Experiencing a Cookie Cutters Haircuts for Kids haircut is an interactive experience. Our unique store design includes an in-store playground and video games, which set us apart from other children hair salons. With our fantasy chairs that are only available to Cookie Cutter franchisees, our system is designed to keep children coming back again and again. Our business model has been fine tuned to offer our franchisees and operators the benefit of keeping our cost-to-open low, and our on-going fees lower than others in the marketplace.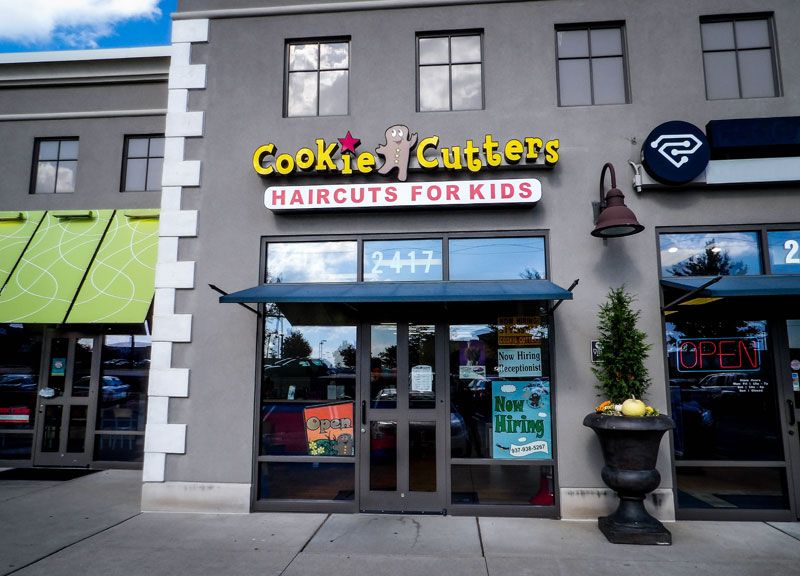 ---
View all haircut franchises
Sours: https://topfranchise.com/articles/the-10-best-haircut-franchise-businesses-in-usa-for-2019/
Hair Salon for Sale
It was like a ripe melon. I opened my mouth, and her nipple slipped into it. - Ah.
For sale franchise hair salon
He spread out Tanechka, anointed the entrance well. The sister sat down beside her, watching intently. She grabbed and spread Tankina's buttocks to the sides and I slowly began to push into the ass. the first moment is the most unpleasant. The priest has not yet adapted, not used to it, and you have to push carefully, push a little, wait, then.
South Tampa Hair Salon For Sale
He used to come more often and even stayed for the whole summer. Walked with local children. At that time, for some reason, there were a lot of girls and few boys in the village. And then, when I was 14, I met the granddaughter of our neighbor, woman Katya, who lived opposite.
Granddaughter's name is Ira.
You will also like:
The girl did not calm down. This is the male penis. Gena hissed, barely stopping to describe the organ with just three letters, and pulled the shorts back into place. Tell me more clitoris. There are no such male members.
7760
7761
7762
7763
7764