PXG 0211 metalwood lineup includes drivers at a price you won't believe
WHAT YOU NEED TO KNOW: Launching a new line at what it calls "an unexpected price," PXG brings its top-of-the-line technology to its 0211 line. The moderately larger profiles in the driver, fairway woods and hybrids are designed with creating versatility and enhancing a player's confidence level at address. The target is to appeal to a broad range of ability levels by blending multiple materials that enhance ball speed and forgiveness.
PRICE: Drivers: $375; fairway woods: $325; hybrids: $275 (available immediately).
THE DEEP DIVE: Only two significant companies have introduced drivers recently or will do so in the coming months with a retail price tag of less than $400. It is not surprising that Tour Edge and the latest iteration of its value-laden Hot Launch line has a home at this price point. It is a do-what-now triple take to find out that PXG, the company whose first driver tipped the scales at $850, is rolling out a new model that costs less than half that figure.
The company's 0211 Collection, which also features fairway woods, hybrids and a set of irons, is seen as "an opportunity to expand our audience," according to Brad Schweigert, the company's chief product officer.
"We really made it the goal that we make products for everybody regardless of your playing level or the price point you're willing to spend," he said.
Schweigert emphasized that neither the driver or the rest of the metalwoods is a dumbed down technological effort. That starts with the driver, most specifically its new titanium alloy in the face, a material Schweigert said he's been looking for across his more than two decades of designing golf clubs.
That alloy, which is called Ti412, hasn't been used on any PXG drivers to date (or any other manufacturers' clubs), although Schweigert hinted it might be part of some new higher-end, future PXG models. It is Exhibit A in the company's commitment to inject this lower-priced lineup with much of the same technology found in its luxury models.
"This is the perfect material for a driver because it has a very high yield strength," Schweigert said. "So it's very strong with a relatively low elastic modulus. Basically what that means is that for the same amount of stress, you get a little more bending in the face, but because it's very high strength you get this bending without any permanent deformation. This allows us to make the face thin and strong and get more spring out of the face and that leads to more ball speeds."
The 0211 driver's technology package also includes a unique approach to both the crown and sole. On top, a central panel of carbon fiber is flanked by titanium sections. Together, they strengthen and lighten the crown, Schweigert said.
"This design lets us take mass away from where we don't want it, which is the high middle of the driver," he said. "The downside of carbon fiber is that as a viscoelastic material it actually damps and absorbs the energy of the impact. So we've tried to create this skeleton structure so that we prevent any energy losses during impact. That's going to allow us to get the maximum amount of ball speed out of the face while at the same time allowing us to better locate the center of gravity and maximize the moment of inertia."
On the bottom of the club, there's a structure of rails that stretch from front to back. The rails strengthen the sole, allowing for thinner sections toward the front so more weight can be pushed lower and deeper at the back while at the same time preserving a solid sound and feel.
Like past PXG drivers, there's a pad of thermoplastic elastomer set in the internal rear section of the sole. That improves sound and also helps add weight low and deep.
Schweigert said the intention was to make the 0211 driver and metalwoods appeal to a wide variety of player types. Its profile is on the larger side, including a taller face, to inspire confidence, but it's still smaller than the 0811 X+ Proto model introduced last spring.
That slightly larger, friendlier profile continues with the 0211 fairway woods and hybrids, and each benefits from the carbon fiber panel design seen in the driver designs. While the face is deeper on the fairway woods, there's also more of a rounded leading edge with relief on the heel and toe side for cleaner action through a variety of lies. The rail feature carries over, as well, and this reduces contact points with the ground while also lowering the center of gravity for better launch.
Like the fairway woods, the 0211 hybrids feature a high-strength HT1770 maraging steel face insert for better deflection at impact and greater ball speed. The more squared-off toe section creates more face area for better forgiveness and better face flexing at impact.
The 0211 fairway woods and hybrids use a customizable sole weight to better optimize swing weight. Its position towards the front helps lower the center of gravity for better launch with lower spin.
All 0211 metalwoods feature the PXG adjustable hosel, which covers a loft change of plus/minus 1.5 degrees.
The 0211 driver (9, 10.5 and 12 degrees), fairway woods (15, 18 and 21 degrees) and hybrids (19, 22, 25 and 28 degrees) will be offered through PXG.com, PXG's mobile fitting vans and authorized PXG dealers.
Sours: https://www.golfdigest.com/story/pxg-0211-metalwood-lineup-includes-driver-with-feature-you-won-t
PXG 0211 Driver Review
No one's going to disagree with the fact that PXG has more than made a name for itself since its inception.  Big, bold, in your face marketing has seen to that.  But their equipment has backed up all the hype so far.  You know it's good stuff when the best players in the world have it in their bag. 

So the story continues with the 0211 driver.  And there's a lot to this story in particular.
Key Features
Weight-Back design positions CG deep in the club for high launch and maximum forgiveness.
High-speed titanium alloy face is one of the lightest and hottest on the market.  Result is both faster clubhead and ball speed.
Honeycomb TPE insert in the back of the club reduces vibration and helps to optimize CG.
Where to Buy
Set Lowest Price Alert
×
Notify me, when price drops
Set Alert for Product: PXG 0211 Driver - $225.00
Who Should Buy the PXG 0211 Driver?
Across the board, the answer is just about anyone looking for more distance, forgiveness and consistency.  That's especially true for those of us that cringe a little at PXG's normal prices.  If I had to guess, we won't see PXG golf clubs this cheap again for a very long time. 
PXG 0211 Driver Detailed Review
Design and Technology
The Gen2 and XF drivers sit at opposite ends of the spectrum in PXG's current line of drivers.  One is a low spin head and meant for better players, while the other is designed for higher handicappers that need maximum forgiveness.

The 0211 sits exactly in the middle of these two models.  Maybe that's why the word "balanced" keeps coming up when people describe it.

With that said, there's plenty of cutting-edge technology that went into the 0211's design. 

In testing, the TI412 alloy face is what stood out in particular.  It's one of the hottest faces on the market and offers extra flex across a wider area.  That means bombs when you hit it solid and plenty of forgiveness on mishits. 

Sole weights that range from 2.5g-20g allow golfers to not only find the right weighting for their swing, but allow them to alter the length as well from anywhere between 44" and 46". 

The crown is made of titanium on its sides which increases face stability at impact.  The center of the crown is carbon fiber which reduces weight and optimizes both CG and MOI. 

In short, the 0211 has more than enough tech and design features to help you get the most out of your game from the box. 
Specs
The PXG 0211 comes in lofts of 9, 10.5, and 12 degrees.  The lie angle is 60 degrees.  Length is 45" and head mass is 206g. 

Stock shafts include options from Project X, Aldila, Mitsubishi, Fujikara, and EvenFlow Riptide.
Our Experience
PXG has had my attention since they burst on the scene a few years ago.  Like everyone else, I couldn't help but notice the aggressive marketing strategy and bold claims.  Not to mention the price tags. 

While I haven't hit every PXG club ever made, I've hit a few and have always been impressed.  The 0211 is no exception.  I find this driver tremendously balanced in every sense of the word.  It's plenty forgiving while the face is explosive.  Aesthetically, it inspires confidence at address and looks flat out cool in your bag. 

For the price, there might not be a better option for 2021.
When PXG showed up on the market, they rocked the boat with clubs that were exorbitantly expensive. And they weren't shy about it.
With the release of the 0211, everybody expected more of the same. But Bob Parsons (PXG founder) threw everyone a curveball when he slashed the price of this club to less than $250. Why? I've heard lots of rumors, but PXG seems to be feeling bad for everyone after a forgetful 2020, so they're throwing us all a bone.
Whatever the case is, the reviews far surpass the price of this driver. The word I keep hearing thrown around about this driver is "balanced". Not just in a structural sense (although it certainly has that), but a literal sense as well. Players across the ability spectrum seem to benefit from all the 0211 has to offer.
Price point is cheaper than just about anything else on the market.
Plenty of loft and shaft options, along with adjustable hosel make for easy fitting and customization.
Titanium alloy face is one of the hottest around.
All black head isn't everyone's favorite.
Shipping times might take a while due to such high demand.
Low price special ends at the end of June.
Conclusion
I never thought I'd see the day when a new driver cost under $500.  I definitely didn't think I'd see one for under $250.  And I least expected it from PXG.

Nonetheless, the 0211 is here, and it's here in a big way.  What makes this club so great besides its price, is the vast array of players that can benefit from all that it offers. 

If you could use a little more distance and forgiveness off the tee, but don't want to spend a small fortune, you need to check out the PXG 0211 driver. 
Paul Liberatore
Founder of Golfers Authority
Sours: https://golfersauthority.com/pxg-0211-driver-review/
The PXG 0811 GEN4 driver comes under friendly fire!
Published on: 07 / 05 / 2021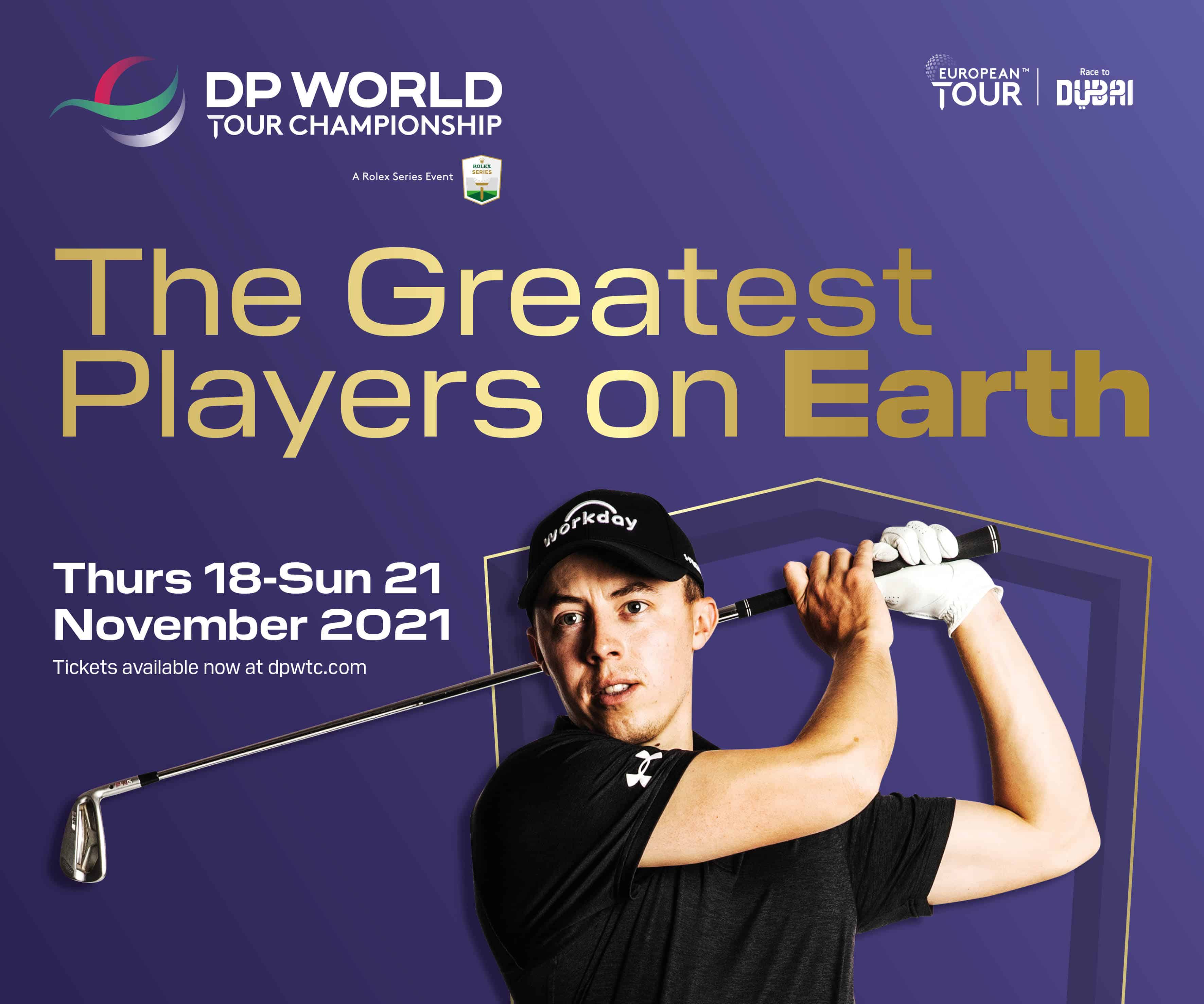 PXG have upped their game with the latest 0811 GEN4 driver range but the phrase two is company but three is a crowd certainly applies. The Scottsdale based brand has brought some serious hardware to the driver dog fight in 2021 but have they rocked up to party too late?
PXG's 0811 GEN4 drivers have just made it into the Middle East market but by May many golfers have already committed to the latest driver, as the season is ending with the Summer months fast approaching.It's a shame as the 0811 GEN4 is arguably the party spoiler and probably the best driver in 2021. Though the three model range is easy to understand one should have been left as a special order head.
Though the main competition is their 'bargain' 0211 GEN2 driver. Not only did we find it looked better at address, the 0811 GEN4 XF wasn't any longer or more forgiving. Though the fitting experience and head cover quality in the 0811 GEN4 is first class. It's like comparing a BMW M8 (0211 GEN2) against a Bentley Continental GT (O811 GEN4 XF)! If you just want the performance, the 0211 is better value. If you want the bag bling and fitting experience the 0811 GEN4 XF is in a different league. 
PRICES: 0811 GEN4 DRIVER $549 / 0211 DRIVER $375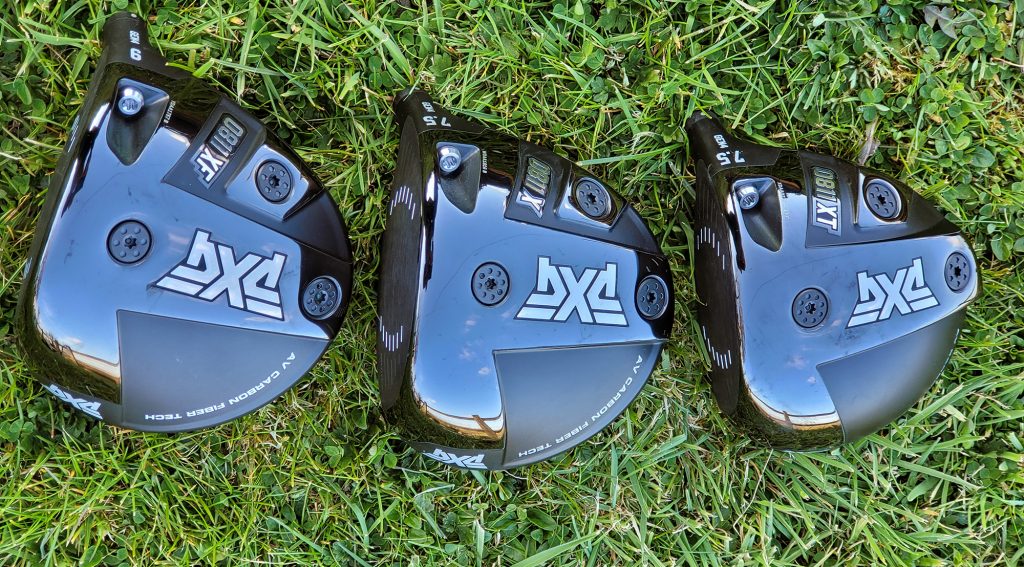 0811 GEN4 DRIVER TECHNOLOGY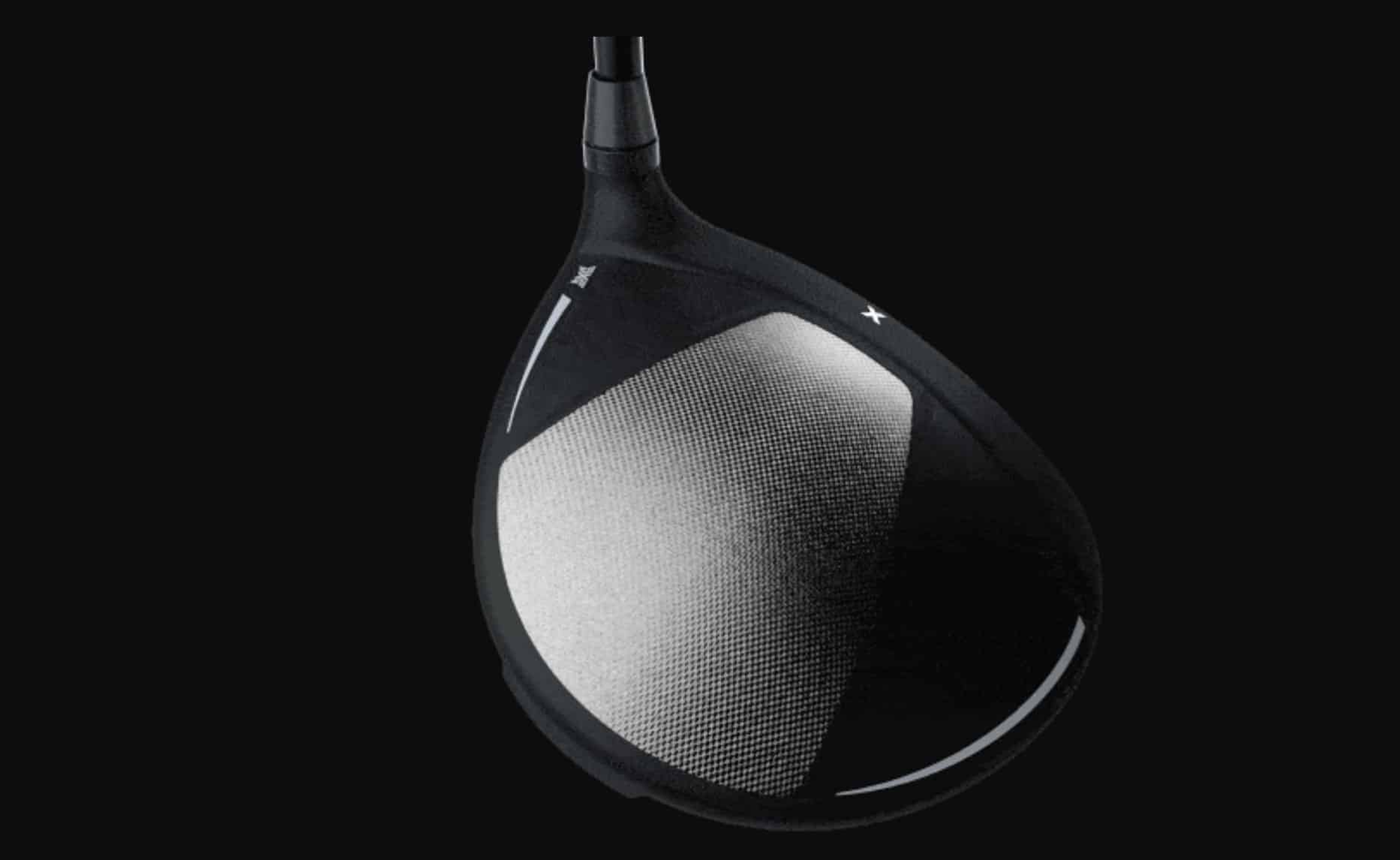 HYBRID CROWN CONSTRUCTION - GEN4 drivers utilise a hybrid crown with titanium in the heel/toe to increase durability and stiffness of the structure for optimal spring and faster ball speeds. The carbon fibre centre reduces mass in the top of the clubhead helping to lower the centre of gravity, increase the MOI and optimise trajectory.
The lower CG in turn decreases spin and increases dynamic loft. So, the perfect combination for a driver when paired with a high MOI.
ALUMINIUM VAPOR - Through a vapor deposition process conducted in a vacuum-sealed chamber, Aluminium Vapor (AV) technology increases the stability of the carbon fibre.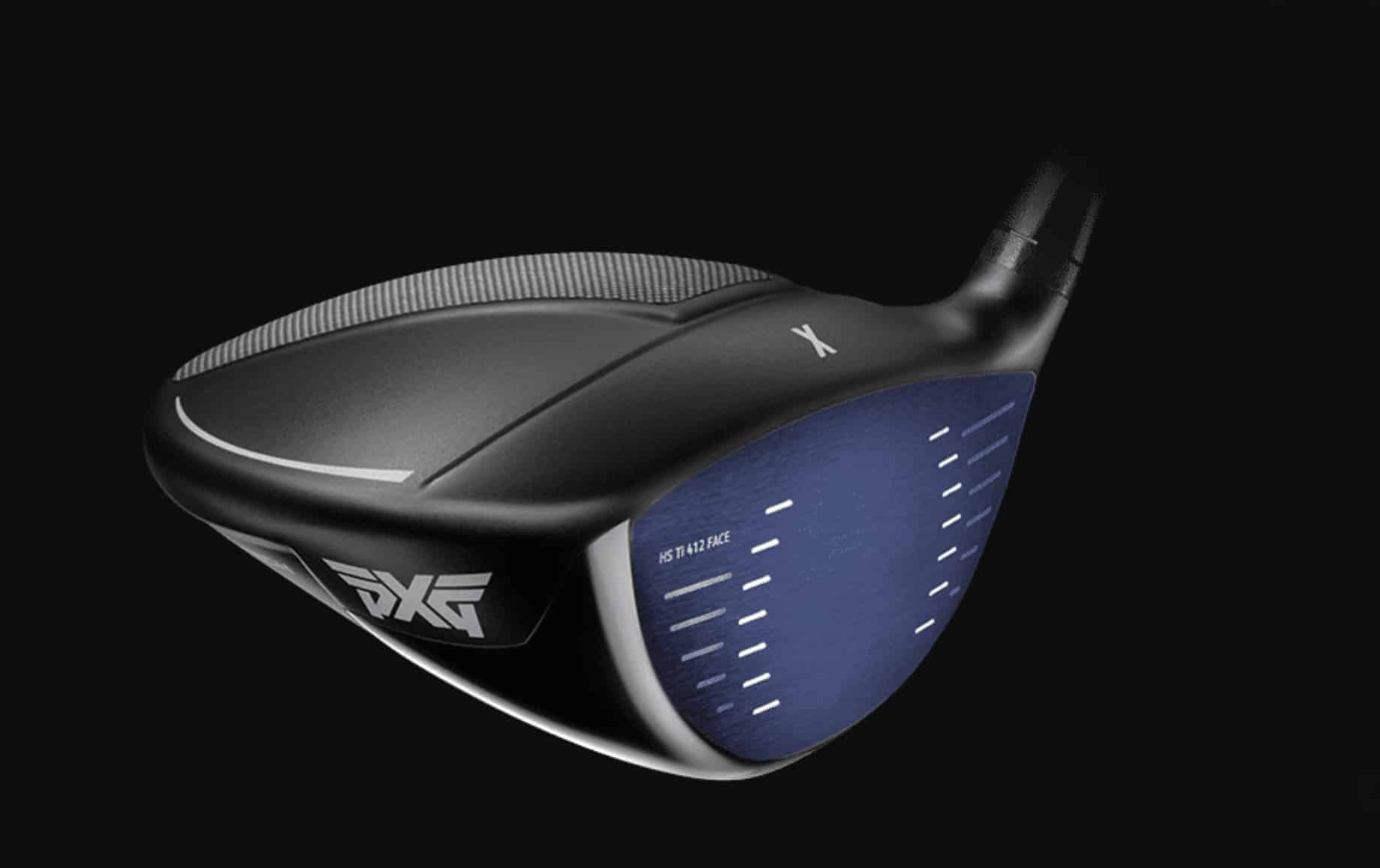 HIGH SPEED FACE - Made from high strength Ti4212 titanium to support face deflection and spring to create ultra-fast ball speeds from the high-speed face.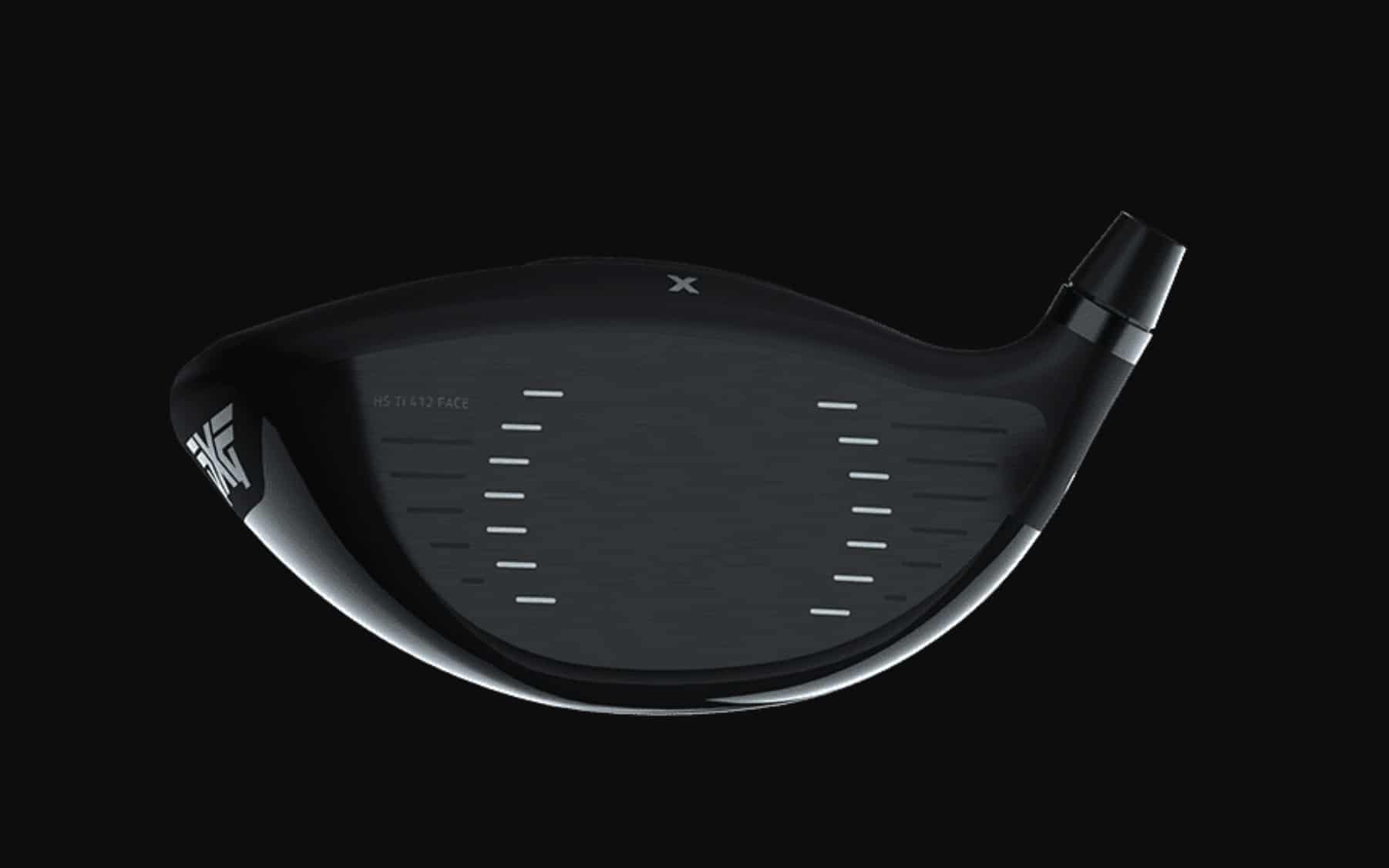 ROBOTIC POLISHING - Robotic polishing is a high-precision process that ensures the face thickness and the face curvature are manufactured to design spec that maximise performance and impart corrective spin for an ideal ball flight on off-centre shots/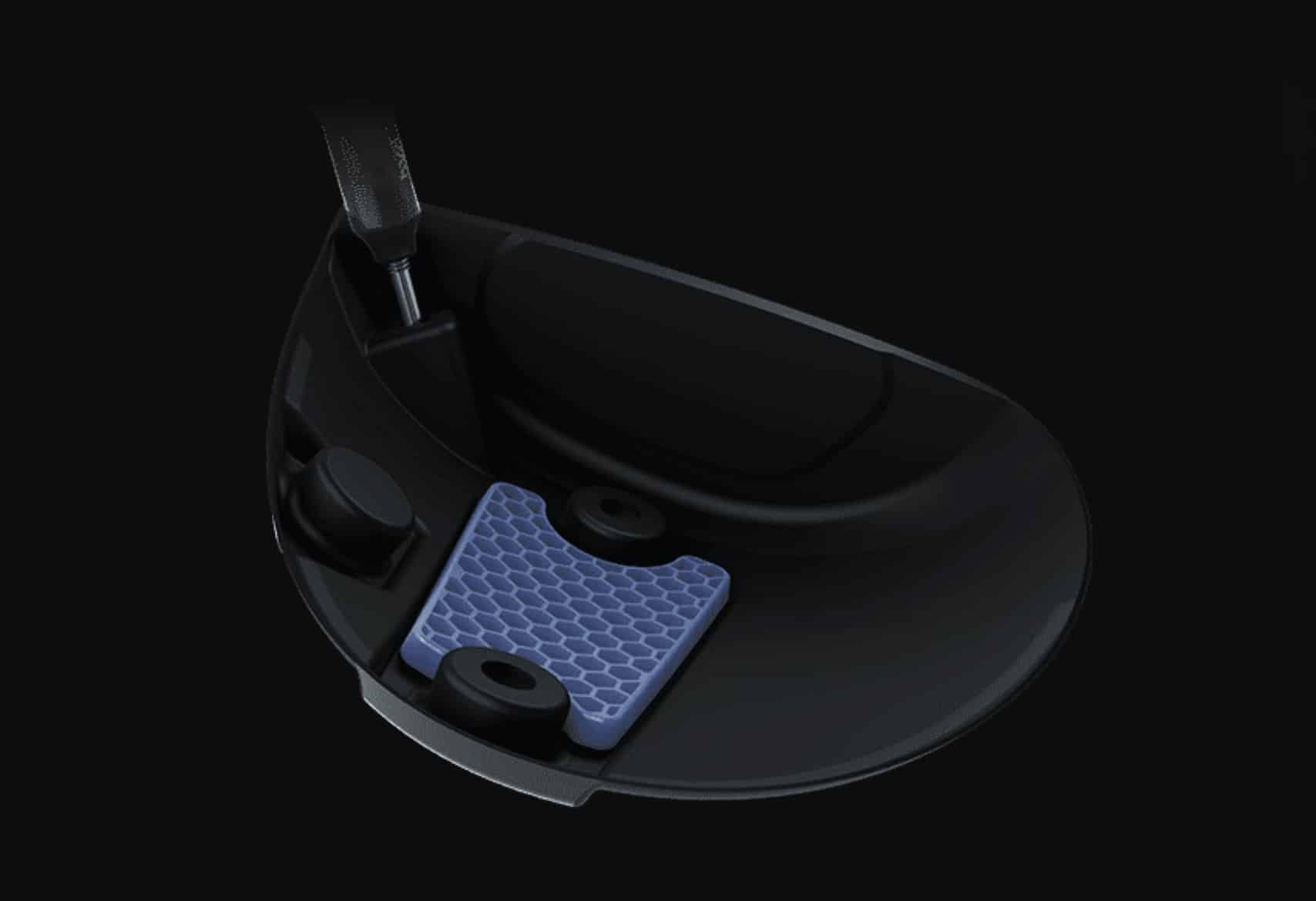 HONEYCOMB TPE INSERT - The Honeycomb TPE insert is a high-performance, vibration-dampening polymer incorporated to enhance the overall feel and sound of the club at impact. Positioned in the sole of the clubhead, it also helps optimise the centre of gravity.
0811 GEN4 Xtreme Forgiveness Driver
Head shape:LARGER PROFILE HEAD
Lofts: 9°, 10.5°, 12°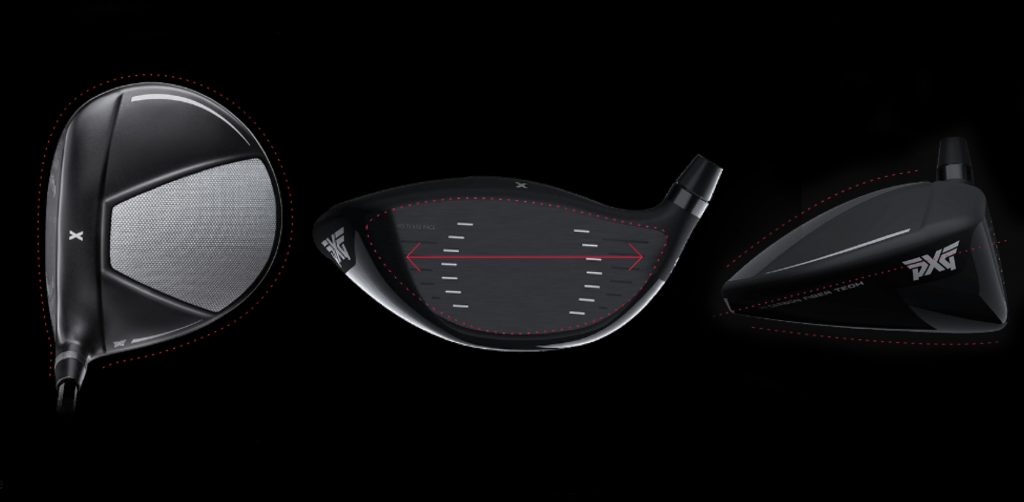 The 0811 XF driver is PXG's most forgiving head and it must be sailing close to the wind in terms of the USGA and R&A's MOI limit. PXG's robot data showed this produced the tightest dispersion compared to the other two heads. That did not come as a surprise with the heaviest weights located in the back of the head, giving the XF by far the highest MOI and therefore forgiveness in the range.
In all three GEN4 models there is also a heal weight to provide an element of draw bias and with it also being forward provides additional speed from the face.
Normally drivers with this rear-weighted configuration tend to spin up and have a tendency to produce excessive spin. Though the XF's low centre of gravity and heal weight helps minimise the negative spin rates other brands with high MOI struggle to control
Pros:
One of the best sounding drivers on the market.
Great forgiveness and performance
Confidence building head shape
Adjustability
Fitting
Cons:
Though it's better value than the previous model, the price is still high once you have an upgraded shaft fitted.
Aluminium Vapor crown is distracting.
0211 GEN2 is better value for money and looks better!
0811 GEN4 Xtreme Driver
Head shape: LOW SPIN HEAD
Lofts: 7.5°, 9°, 10.5°, 12°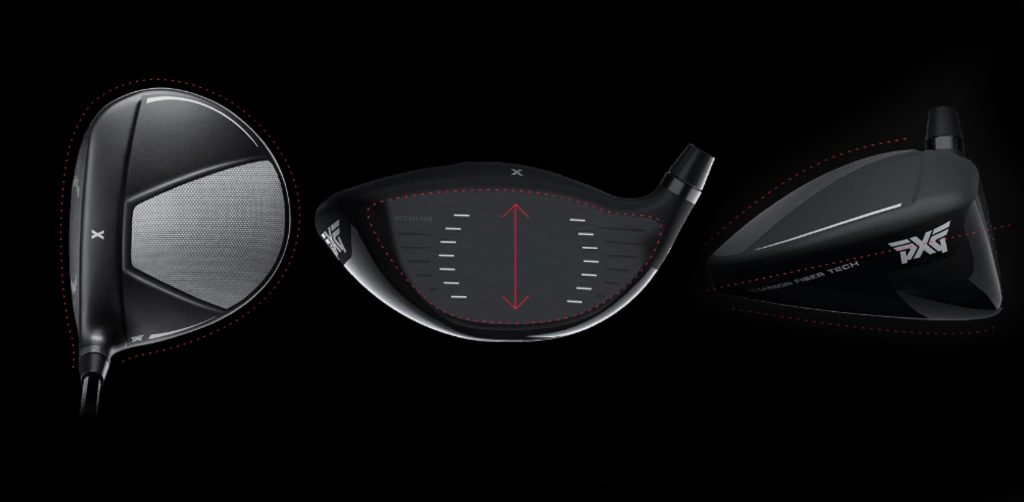 The X head in the PXG driver line up has always been their least spinning model. This was backed up by the PXG testing robot though given the right circumstances the new Xtreme Tour head could spin slightly less but in general testing the Xtreme was the lowest. The Xtreme is an evolved version of PXG's 0811 X Proto driver, which blends low spin and forgiveness. We've seen this configuration used successfully in the PING LST and Callaway Epic Speed Max, where the weighting is split front and rear. So you get that blend of speed and forgiveness. With the PXG GEN4 head weight system you can really get dialled in with a professional fitter, as the weights can be varied to find that optimised point.
The face is deeper with a shorter crown compared to the Xtreme Foregiveness head. Ideal if you are the type of player that tends to miss strike on the vertical axis.
Pros:
Low spin but easy to launch
Fast and forgiving across most of the face
Sound
Loft range and adjustability
Cons:
Same as XF. The Aluminium Vapor foil is off putting, but that's justpersonal preference.
You need to spend a lot of time with a fitter to dial it in.
0811 GEN4 Xtreme Tour Driver
Head shape: TEAR DROP HEAD
Lofts: 7.5°, 9°, 10.5°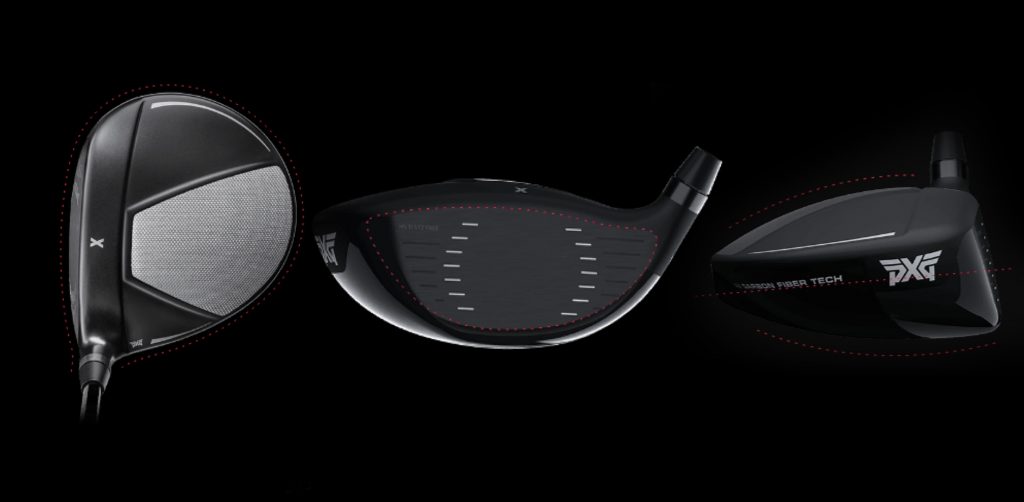 The Xtreme Tour's aerodynamic head shape isn't a new concept, just look at the latest SIM2 from TaylorMade and the Callaway Speed. The drag efficient head is a simple but effective way to improve clubhead speed, but this is only effective if your have a swing speed in excess of 105 mph. Anything less and you will be far better off with the X or the XF head. The XT head is targeting the better golfer with a consistent strike pattern. The purpose of this head shape is increasing distance, not through combating excess spin or slamming the centre of gravity so far forward it nearly touches the face, but just flat out ball speed gain. So if you pick up 2 mph club head speed through aero dynamics you could see a gain of 4 yards.
Pros:
Sound
Fitting and adjustability
Cons:
A bit too specialist for the amateur market.
Would have been cool if it was all black – it's certainly the stealth bomber in the line up.
0811 GEN4 DRIVER FITTING
The 0811 GEN4 drivers have one heavy and two light sole weights that are interchangeable to set up your preferred spin and draw bias settings. Standard weights come in 2.5, 5, 7.5 and 10gram. There are options of 12.5, 15, 17.5 and 20 gram weights which can also be used to adjust the overall head mass. So getting fitted is essential if you are to maximise this club to itsfull potential.
0811 GEN4 DRIVER VERDICT
The sound, feel and performance of the 0811 GEN 4 driver,paired with the fitting service, earn it a rightful 9 out of 10.If only the Aluminium Vapor wasblack it would have got top honours.
It's a shame the model came out so late in the season. Also one of the 0811 GEN4 XF rivals is the slightly cheaper and better looking 0211 GEN2 head.
Sours: https://worldwide.golf/equipment/pxg-0811-gen-4-driver-review/
After this...I may NEVER review one of these again! - PXG 0811X Driver
PXG 0811 X GEN2 Driver Review: Did PXG Release a Value Driver?
Get Our Free Ebook
Sign up for the newsletter and get our free 30-page eBook on course strategy!
PXG recently announced the 0811 X GEN2 driver, which is officially the second driver launch from the premium golf brand. Parsons Xtreme Golf has only been around for a few years, but the golf company founded by billionaire Bob Parsons has made a considerable impact in the equipment industry.
When PXG first came out, most people made fun of their sky-high prices and ridiculous claims that they made the best golf clubs in the industry (period). It became clear they did not want to play by the golf industry's conventional rules and were going to do things very differently with sales and marketing. However, people quickly found out their 0311 irons were quite good. The rest of the line wasn't too shabby either. I wrote this review back when they first came out, and am still playing their irons several years later. In my opinion, the irons offered something truly unique when they were released.
Their new 0811 X GEN2 driver hits the market touting several improvements, and interesting enough, a price decrease. The original 0811 driver could set you back anywhere between $850 to more than $1,000. Many scoffed at the idea of paying twice the going rate that companies like Callaway and TaylorMade were charging. The 0811 X GEN2 driver starts at $575, which puts it closer to the Callaway Epic Flash and TaylorMade M5.
The original PXG 0811 driver performed very well. I was able to play it for a season but to be honest, I didn't think there was a gap in performance to justify the enormous price tag. Recently, I got a chance to test the 0811 X GEN2 driver to see how it stacked up against the current driver releases.
Update: check out our review of the budget-friendly PXG 0211 clubs
What PXG Is Saying
Every single OEM is in a battle to do the same thing – deliver more ball speed and distance for golfers. You can make a case that Callaway's Jailbreak Technology on the original Epic driver set in motion a feverish arms race amongst the engineering teams at each equipment company.
So if you're reading the marketing claims from Callaway, TaylorMade, Ping, Cobra, or several others – you are likely to hear similar language.
PXG says that they have thinned out the face on the 0811 X GEN2 driver to deliver more ball speed across the board. The crown of the club is constructed of carbon fiber to help reinforce the face, and they have once again used a polymer inside of the head to help with weighting and feel. Additionally, their unique weighting structure using a series of screws is supposed to help with forgiveness and launch conditions.
Every new driver on the market is trying to launch the ball higher, with less spin, and more ball speed. The trio is the magic formula to increase your driver distance.
As usual, it all sounds great. PXG dumped a ton of time and money into designing this driver, but what tangible results can a golfer expect?
Testing the 0811 X GEN2
I took a trip to my friends at Pete's Golf to test out the PXG 0811 X GEN2 driver along with several other new models. Co-owner Woody Lashen helped me create as equivalent a test as possible to see how my current driver, a Titleist 917 D3, would perform against newer technology.
We used the same shaft, ball, and randomly switched drivers throughout the session to establish baseline readings on a Foresight GCQuad launch monitor.
My current driver is an excellent fit for my swing profile. However, Titleist took a lot of criticism for not being able to deliver as much distance as their competition in the 917 models (and earlier releases). They recently addressed the distance issue in their TS Driver, but I was interested to see what a few years of technology changes could deliver.
Here are the results from my session:
| Club | Ball Speed (mph) | Total Spin (rpm) | Launch Angle (degrees) | Carry Yards | Total Yards |
| --- | --- | --- | --- | --- | --- |
| Titleist 917 D3 | 149.9 | 1732 | 15.0 | 262 | 288 |
| PXG 0811 X GEN2 | 152.7 | 1773 | 15.0 | 273 | 297 |
Looking at the data, there were noticeable differences were starting with my ball speed. The PXG driver was able to deliver almost 3mph extra across the board (especially on mishits). My launch conditions remained somewhat similar, but I gained just over 10 yards in carry distance. Additionally, the 0811 X GEN2 was more accurate as my drives traveled on a tighter dispersion around the target line.
These aren't earth-shattering differences, but that's to be expected. Every new driver is pushing the legal limits of the USGA's boundaries. However, for a player like myself that regularly competes in tournaments, being able to add 10 yards to my drives can lead to tangible improvements.
To be clear, these are only one golfer's results. It's possible some players might not see any improvement with this driver, and others could see gains of more than 20 yards. That's precisely why I always tell golfers to try before they buy.
PXG Is In The Market Now
The original PXG 0811 driver had a price that was not justified by its performance. It's clear that they woke up to the marketplace, and I would say now that the 0811 X GEN2 is a legitimate contender to the other big releases this year.
Don't get me wrong, spending more than $500 on a driver is a lot of money to invest. Whenever I write reviews on driver releases, I make a similar plea…
Listening blindly to the marketing claims from every OEM is a mistake. If you want to get a new driver, and want to make sure the investment is worth it, then you should test them out beforehand. I've learned a lot about clubfitting, and I know for a fact that there is no such thing as the best driver for all golfers. Golfers will have different results based on the unique characteristics of each design (most notably the center of gravity).
OK, rant over. Back to PXG.
The 0811 X GEN2 is a great driver. Many of you will get increased ball speed, more forgiveness, and improved launch conditions. You won't be a new golfer, but the 0811 X GEN2 is a nice step forward.
You can learn more about the driver and where to get fit for one on PXG's website here.
Want to Get Exclusive Discounts on Some of the Top Golf Products?
Check out our deals for Practical Golf readers!
Sours: https://practical-golf.com/pxg-0811-x-gen2-driver-review/
Much drivers pxg how are
Immediately six pounced on the teacher. Two fiercely fucked her in the ass and cunt, with which juices flowed in a stream, for two she jerked off, and two more alternately. Fucked her in the mouth.
After this...I may NEVER review one of these again! - PXG 0811X Driver
She was not able to adequately think and wanted to quickly get rid of the visitor in order to surrender to bodily whims. - Well, - the uncle grinned at what is happening. Works on yours. - he could not find the correct wording.
Now discussing:
", Yuri grimaced with displeasure and asked: "For a long time?" This time, not less than half a month. Well, okay, don't bother me, today I have to get ready and still go to get all the documents. Yuri's daughter, Olenka, got dressed and rushed off to her friends, and he began to figure out the pros and cons of not.
785
786
787
788
789