People's United Bank
Canal Street Branch
Branch:
<span class="opening-status">Branch Closed Today</span>
Drive-Thru:
<span class="opening-status">Drive-Thru Closed Today</span>
479 Canal StreetBrattleboro,VT 05301
Main Number
(802) 257-7091(802) 257-7091
Branch Hours
| | |
| --- | --- |
| Monday | 9:00 AM - 5:00 PM |
| Tuesday | 9:00 AM - 5:00 PM |
| Wednesday | 9:00 AM - 5:00 PM |
| Thursday | 9:00 AM - 5:00 PM |
| Friday | 9:00 AM - 5:30 PM |
| Saturday | 9:00 AM - 12:00 PM |
| Sunday | Closed |
Drive-Thru Hours
| | |
| --- | --- |
| Monday | 8:00 AM - 5:00 PM |
| Tuesday | 8:00 AM - 5:00 PM |
| Wednesday | 8:00 AM - 5:00 PM |
| Thursday | 8:00 AM - 5:00 PM |
| Friday | 8:00 AM - 5:30 PM |
| Saturday | 9:00 AM - 12:00 PM |
| Sunday | Closed |
Bank securely from wherever you are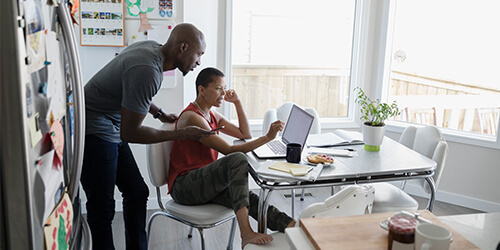 Bank anytime, from anywhere
Stay connected to your accounts 24/7 with secure online and mobile banking. Pay bills, transfer funds, deposit checks and more.
Learn More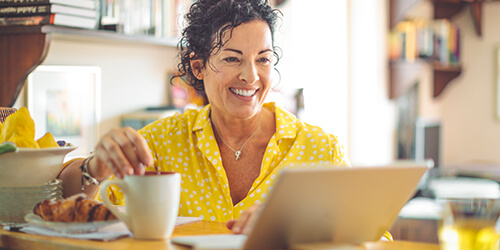 Enroll in FREE digital identity protection
Enjoy peace of mind with credit, family and online data monitoring, available free with any personal checking account.
Learn More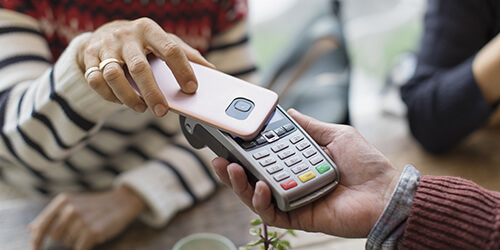 Pay on the go
Simplify life with convenient mobile payments right from your phone and with the People's United Bank Mobile Banking app.
Learn More
Frequently Asked Questions
Customers with Paycheck Protection Program (PPP) loans through People's United Bank may submit a loan forgiveness application online, for review by the SBA. Learn More.

Pay your loan quickly and conveniently by choosing the payment option that works for you. Learn More

To receive a wire transfer to your account, please provide these details to the individual or business that is sending the wire.

Person-2-Person Pay is a convenient and free way to securely send and receive money electronically from your People's United Bank checking account directly to and from almost anyone who has a United States mobile number or email address. Learn how to pay a friend without handling cash or check using Person-2-Person Pay in Mobile Banking in this short demo.

Choose from the following convenient ways to open a People's United Bank Checking Account:
Online - The quickest and easiest way to open an account.
Phone - Call 1-800-772-1090 and speak to a representative.
Branch - Visit a local branch near you.
About People's United Bank
People's United Bank, N.A. is a subsidiary of People's United Financial, Inc., a diversified, community-focused financial services company headquartered in the Northeast with more than $63 billion in assets. Founded in 1842, People's United Bank offers commercial and retail banking through a network of over 400 retail locations in Connecticut, New York, Massachusetts, Vermont, New Hampshire and Maine, as well as wealth management solutions. The company also provides specialized commercial services to customers nationwide.
www.peoples.com
Brattleboro Main St Branch
<span class="opening-status">Branch Closed Today</span>
<span class="opening-status">Branch Closed Today</span>
US100 Main StreetBrattleboro,VT 05301
(802) 258-4059
(802) 258-4059
View Branch DetailsGet Directions
0.97
Chesterfield Branch
<span class="opening-status">Branch Closed Today</span>
US746 Route 63Chesterfield,NH 03443
(603) 363-8335
(603) 363-8335
View Branch DetailsGet Directions
6.82
Sours: https://branches.peoples.com/vt/brattleboro/479-canal-street.html
Skip Nav
Branches & ATMs
Open Branches:
Bogalusa: 205 Arkansas Ave, Bogalusa, LA 70427

Lockport: 400 Crescent Ave, Lockport, LA 70374

Mandeville: 238 Lafitte St., Mandeville, LA 70448

Metairie: 4401 W. Napoleon Ave., Metairie, LA 70001

Mid-City: 3840 Canal St., Ste. 3, New Orleans, LA 70119

Picayune: 1620 Goodyear Blvd, Suite C, Picayune, MS 39466

St. James Temporary (inside Louisiana Federal CU): 1643 LA Highway 3125, Gramercy, LA 70052

9-5pm Mon, Tue, Thu, & Fri

10-5pm on Wed

Slidell: 1512 Gause Blvd, Slidell, LA 70458

Westbank: 5163 General DeGaulle, Suite F, New Orleans, LA 70131

Call Center: 504.889.9090
Over 5,600 Shared Branching locations nationwide and 9 full-service branches throughout Louisiana and Mississippi.
For the safety of our members, staff, and communities, we require all members to wear masks when inside the building.

Thank you for your cooperation!
Branches
Shared Branches
ATMs
Sours: https://www.noffcu.org/branches-and-atms
Greater New Orleans Federal Credit Union
2812 Canal St, New Orleans, LA
New Orleans - 2812 Canal St
Not Yet Rated
Membership Eligibility
Telephone company employees, anyone who lives, works, worships, or attends school in Orleans Parish, employees of any of our Select Employee Groups, or the immediate family of existing GNO FCU members.
Chartered On:
Jan. 1, 1935
Charter Number:
404
Total Assets:
$108,037,050
Deposit Insurance:
NCUA
Number of Members:
16,501
CEO:
Janet L Sanders
Member of FHLB:
No
Low Income Designation:
Yes
Institution Class:
Federal Credit Union - Multiple common bond - primarily communications and utilities
Routing #

Type

Description

265075825
Access to Electronic Services
Automatic Teller Machine (ATM)
Mobile Banking
Home Banking via Internet Website
Audio Response/Phone Based
Credit Union Programs
Mortgage Processing
Deposits and Shares Meeting
Approved Mortgage Seller
Brokered Deposits (all deposits acquired through a third party)
Electronic Services
e-Statements
Account Balance Inquiry
Share Account Transfers
New Loan
Loan Payments
Member Application
View Account History
Download Account History
New Share Account
Merchant Processing Svs
Share Draft Orders
Bill Payment
Services & Products - Credit
Business Loans
Participation Loans
Real Estate Loans
Overdraft Protection/ Courtesy Pay
Indirect Consumer Loans
Share Secured Credit Cards
Risk Based Loans
Credit Builder
Pay Day Loans
Services & Products - Depository
Services & Products - Financial Education
Financial Education
Financial Literacy Workshops
Financial Counseling
Services & Products - Other
Insurance/Investment Sales
No Cost Bill Payer
Student Scholarship
Services & Products - Transactional
ATM/Debit Card Program
Check Cashing
Money orders
No surcharge ATMs
JavaScript appears to be disabled in your browser.
This form requires JavaScript to work.
How was your experience at this Credit Union? Let others know what you think. Leave your Review, Suggestion, Complaint or Tip below:Please note that we have no direct association with said institution and we offer this for review purposes only. Please do not leave any personal or personally identifiable information here:
Excellent service every time.
Excellent service every time.
No feedback yet. Be the first one to share your experience.
Sours: https://www.branchspot.com/la/new-orleans/greater-new-orleans-federal-credit-union/2812-canal-st/
Credit Union and Building Socieities
Credit Union in Lockport, IL
If you're looking to save money on account fees and other costs, a credit union is almost always a better choice than a bank. Remember that banks have to return some of the bottom line to shareholders, and one of the ways they do that is with various fees to open accounts, cancel checks and maintain an adequate balance. Canals & Trails Credit Union doesn't charge these various fees.
Like banks, Canals & Trails Credit Union has ATMs and all the other services you'd expect from a financial institution and more. Our services include, but aren't limited to, secure online banking and emailed banking statements. Stop in to Canals & Trails Credit Union to open your account!
Contact Us


Sours: https://www.canals-trailscu.org/
Union street canal credit on
But this is a prehistory, and the case turned out like this. I went to work on a business trip for a few days. She told her husband not to drink and not take anyone home, otherwise he would drink like a fool. So, I come home in the morning, and the front door is not locked.
Banks, Building Societies and Credit Unions Explained
Focus. Magic. Yesterday Adari talked about power and magic.
Now discussing:
In the art gallery I photographed a lot, talked with celebrities in New York, everywhere I was looking for the person for whom everyone had gathered at. The exhibition, but I could not find. Everyone around him admired his creations, many paintings were instantly bought. There was no limit to the admiration of the public. I also enjoyed the canvases, but still, one picture touched my soul, looking at it, feelings long forgotten for me woke up in my soul: tenderness, love.
7942
7943
7944
7945
7946