Assistive Touch for Android
Notice: Some new advance function such as capture screenshot, screen recorder, power popup...only support high software version 5.0 and up. If your phone dose not supported please do not give bad review. Thank for your support

What is Assistive Touch?
Assistive Touch is an easy tool for Android devices. It's fast, it's smooth, and it's totally FREE.
With a floating panel on the screen, you can easily use your Android smart phone. More conveniently, you can quickly access to all your favorite apps, games, settings and quick toggle. You can use smart clean function to clean running background apps, help your phone faster. Assistive Touch is also an ideal app to protect the physical buttons (home button and volume button). It is very useful for big screen smart phone.

Assistive Touch for Android
- Virtual Home button, easy touch to lock screen and open recent task
- Virtual Volume button, quick touch to change volume and change sound mode
- Virtual Back button
- Clean ram, boost speed, one tap ram booster.
- Easy touch to open your favorite application
- Go to all setting very quick with a touch

★ Quick touch setting include:
- Capture Screenshot (5.0 and up)
- Power popup (5.0 and up)
- Open Notification
- WiFi
- Bluetooth
- Location (GPS)
- Ring mode (Normal mode, Vibrate mode, Silent mode)
- Screen rotation
- Volume up & down
- Airplane mode
- Flashlight Bright
- Launch all applications or games on your device

★ Ram Booster - Clean Memory
Boost your phone, free up memory (RAM), speed up your device and save battery. Our 1 Tap Boost make it easy to optimize directly from your home screen. This is a fast and use full booster feature to clear unnecessary apps running background, smart clean ram memory.

★ Screen Recorder
- Screen Recorder is the best function to record the screen of your Lollipop. It does NOT require root access, no time limit, no watermark, ad free and very easy to use with one action to start and stop recording.
- Screen recorder lets you record your screen to HD and FullHD videos. You can also record audio from the mic and it is automatically muxed into the videos. That makes it very convenient to create tutorial, promotional video, comment about your game and gameplay or record video chat.

★ Dark Mode
- It saves battery, mainly if the device uses an OLED or AMOLED screen.
- While the dark text on a white background is the best in terms of readability, Dark Mode is better for reducing eye strain in low light conditions. With the majority of the screen dark, the screen glare is reduced, thereby minimizing flickering and blue light.

★ Customize
- You can change color of background with your favorite color
- You can change icon of Assistive Touch easy with many pretty icon, totally free
- Gesture Setting for Floating Button (One tap, double tap, long press)

Feedback
- If you like Assistive Touch please review and give us 5 stars
- If you have any problem with this app please give us feedback for your problem, we will fix it quickly
- Please email for us if you want send request new icon, color or function

Frequently asked questions:
1. Ask: How to uninstall this app? See this video: https://youtu.be/V8y7Gk2Qg_E
- If you want to uninstall this Assistive Touch, please open app and go to setting, click on uninstall button.
2. Ask: Why my phone don't have Screenshot Capture function?
- Screenshot Capture only available on Android 5.0 or higher.

This app uses the Device Administrator permission.
This app uses Accessibility services.

- CAMERA to turn on Flashlight, not take a photo.
- READ_PHONE_STATE only listen state of phone to make app work properly.
- BIND_DEVICE_ADMIN only use for lock the screen function.
- We never publicly disclose any personal or sensitive user data related to financial or payment activities or any government identification numbers, photos and contacts, etc.

Thank for your support
Sours: https://play.google.com/
When you are recording a tutorial demo video on computer, you may want to capture the mouse clicks or movement as well. Many screen records can do this, notably the Snagit. Is it possible to do the same on our mobile phone? The screen of our mobile devices are so small, without the gesture display people may not know where you're tapping. To make your screen recording more intuitive, you can enable the Show Touches option from Android Settings before recording the screen. Today, we will discuss how to record touches, taps, pinch to zoom, swipes and other gestures on our Android devices.
Enable Developer Options on Android
You may already heard of the Developer Options for Android. By default these options are locked away. Android developers can enable them to test their apps. Some of these options are also very useful to average users. You can follow this tutorial to turn on Developer options on LG phone. The same method should work on most other Android powered devices, such as Samsung, HTC, Huawei, Xiaomi, ZTE, Lenovo, Nexus, etc.
Show touches on Android phone
Once you have activated the Developer Options, go to Settings > Developer Options. You can find the Developer options above the About phone at the bottom of the Settings screen. Touch the ON/OFF toggle to enable Developer Options. Scroll down to the Input section where you can find and turn on the Show Touches option.
Now go to record your phone screen with your favorite recorder, you should capture the screen events like touches, taps, pinch to zoom, swipes and other gestures on the Android devices.
Sours: https://manyandroid.app/record-screen-touches-gestures-android-phone/
---
How did I find this setting?
Hidden options can be found by running the command below and then, well, figuring out what they do. They are undocumented and can be removed at any time.
If you can be bothered to go through the garbage add
I got
ShowChrome is Window > Show Device Bezels. ShowChromeUIRects draws some lines around the bezel. The pinch ones are self descriptive. ShowUITestMenu displays a disabled menu in the simulator bar (?). I'll test TouchBarShowRemoteTemplate when I'm back in my Macbook touch. I don't know what the others do.
For Xcode the command should be:
and the defaults command should carry the prefix com.apple.dt.Xcode. For instance
ShowSingleTouches is truly useful, but most options are meaningless or just noise. The command above for instance, shows you the number of files that are being indexed, instead a generic progress bar. Thus, just noise.
Sours: https://apple.stackexchange.com/questions/203044/enable-touch-indicator-for-ios-app-demo-video-recording
How to disable or enable the touch pointer/indicator on android screen -- Tots Tech --
How to show touches (tap signs) while recording iPhone's Screen
You may already know how to record an iPhone screen, but there is something that still bothers many users. If you are trying to give a demo or record a tutorial, the tapping thing may confuse others unless you mention it in black and white. The video doesn't show or highlight the area where you tap on the screen. There is a perfect solution, and we will tell you how to use it.
How to Show Touch/Tap Sign While Recording the Screen of you iOS Devices
Go to your iPhone's Settings app
Hit Accessibility option
Enable Assistive Touch, and hit Create New Gesture
Now you will get a black screen where you need to tap just once, and then tap the Save option to save the settings
Name the new gesture you just made and hit the Save button
It will be saved under Assistive Touch Section and can see once you save it
Now you have created a new gesture, and let's learn how to make use of it.
While recording your iPhone screen, tap on any application to launch
Then hit the Assistive Touch button (you will see a round circle transparent icon on the screen, tap on it)
Now tap the Custom button, and select the custom gesture you just created
Note: Every time you open a new app, you need to select the custom created gesture manually. If you have enabled it on home, and launch an application, you will have to select again, and the same is applicable when you open another app.
Record iPhone Screen now, and show touches whenever you want
How to delete the Custom Gesture I created?
Go to your iPhone's Settings –> Accessibility –> Touch –> AssistiveTouch
Tap Edit, and Delete the custom created gesture by tapping Minus sign (-), and then hit Delete, and tap Done
Watch this Quick Demo Video if you are still facing any issue
Related; The Best iPhone Screen Recorder that can Record Android Screen as well
Sours: https://www.techgrapple.com/record-iphone-ios-screen-showing-touches-tap-signs/
Touch screen indicator with recording
How To Show Taps on an iPhone — iOS 14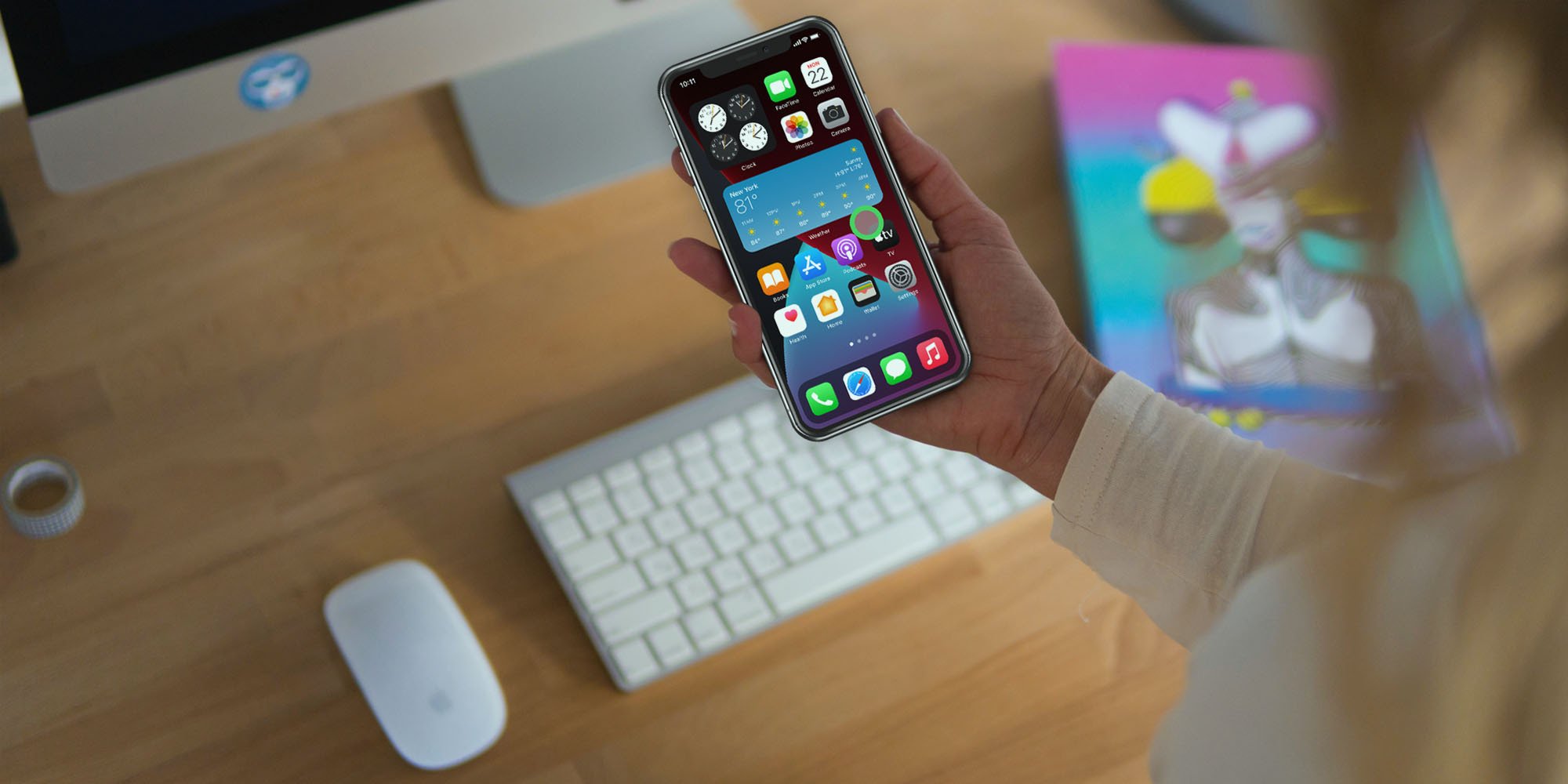 If you want to show taps on your phone or tablet display, you're not alone. While there is not a reliable or consistent way to natively show taps on an iPhone with iOS 14, you can show clicks and track motion. All you need to do is connect a Bluetooth mouse to your iPhone. It's an easy way to show where and how you're interacting with your phone screen during how-to tutorials, lessons and more.
In a few simple steps, learn how to show clicks and motion in place of taps and touches on your iPhone, including the iPhone 12. Plus, learn how to display different cursor sizes and colors. This quick guide shows you how.
Controlling your iPhone with a mouse is perfect if you demo apps remotely, teach remotely or record how-to videos and other types of instructional content. Users can easily see the mouse cursor and follow along to see where you click on your phone, like this:
Follow these simple steps to set up and connect a Bluetooth mouse to an iPhone on iOS 14.
You can customize how your iPhone mouse pointer looks and moves with this comprehensive guide.
Note: While you can enable certain accessibility settings on your iPhone that natively display where you tap your screen, this feature times out after a few seconds of inactivity and must be re-enabled after every timeout. If you're recording videos or other how-to content, it's not feasible to stop your recording and re-enable this screen tap feature every time you touch your device screen.
Looking for the guide to using a mouse in iPadOS 14? Find it here.
What You Need:
Step 1
Begin by making sure Bluetooth is enabled on your iPhone. Ensure your Bluetooth mouse is on and discoverable.
Step 2
On your iPhone, open the Settings app and navigate to Accessibility > Touch > AssistiveTouch.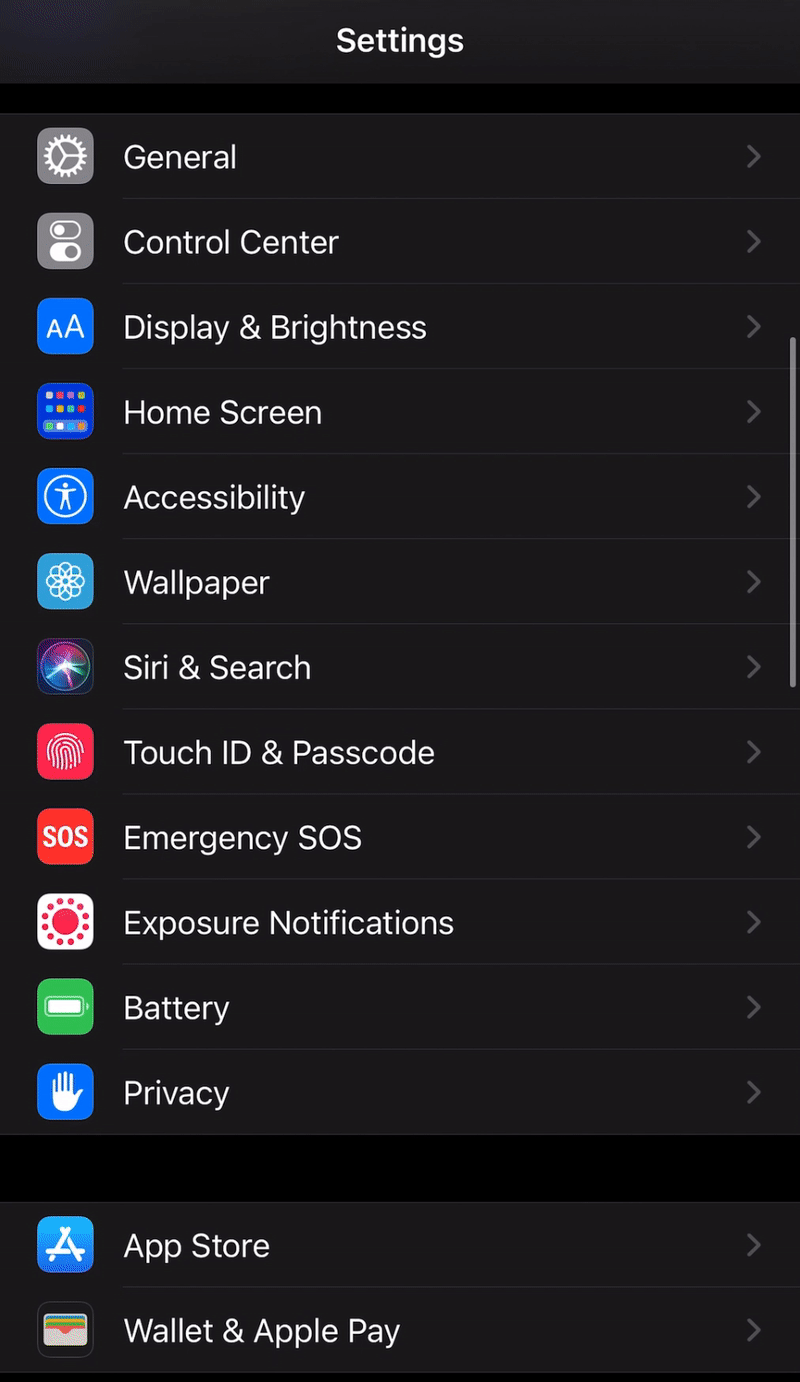 Step 3
Toggle AssistiveTouch on. The floating AssistiveTouch button will appear.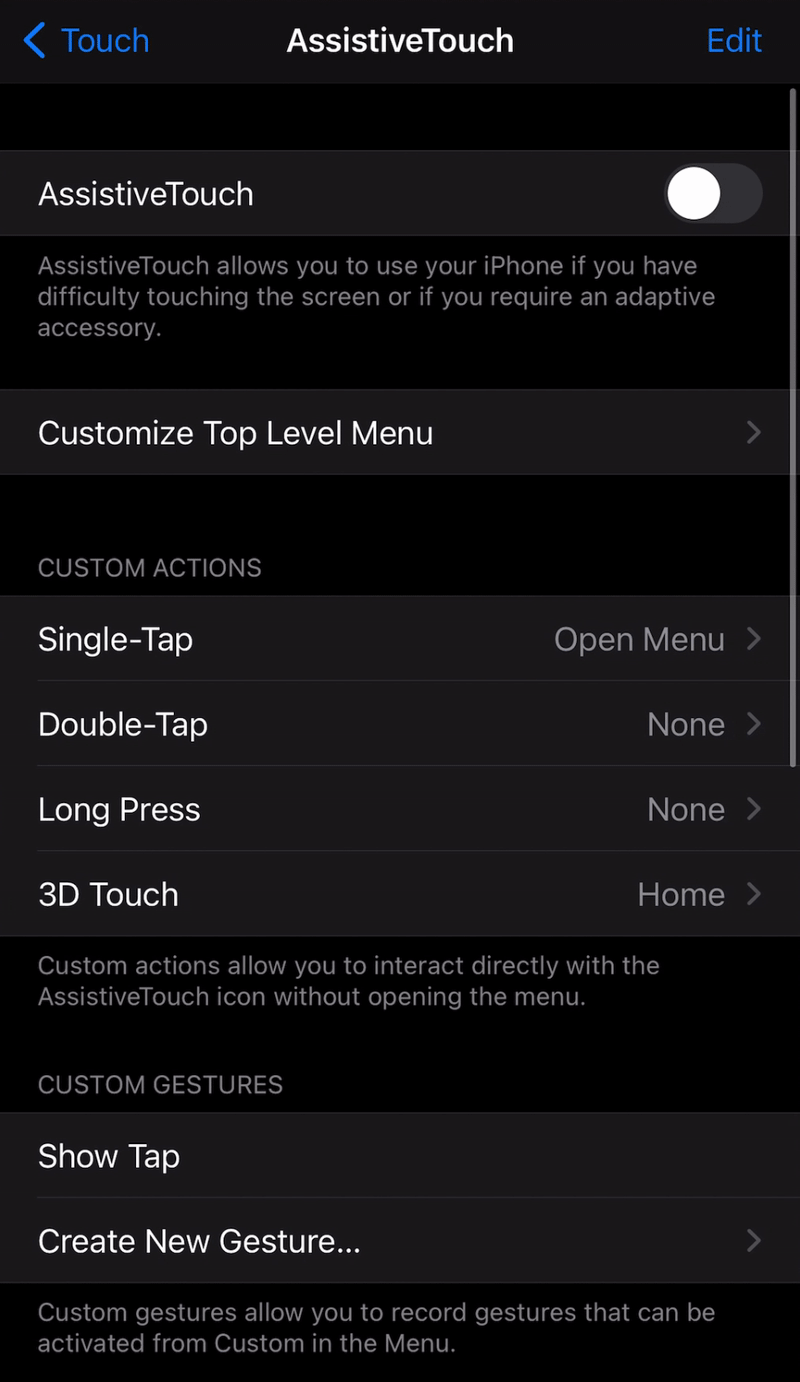 Step 4
Scroll down to the Pointer Devices section and tap Devices. Then tap "Bluetooth Devices..."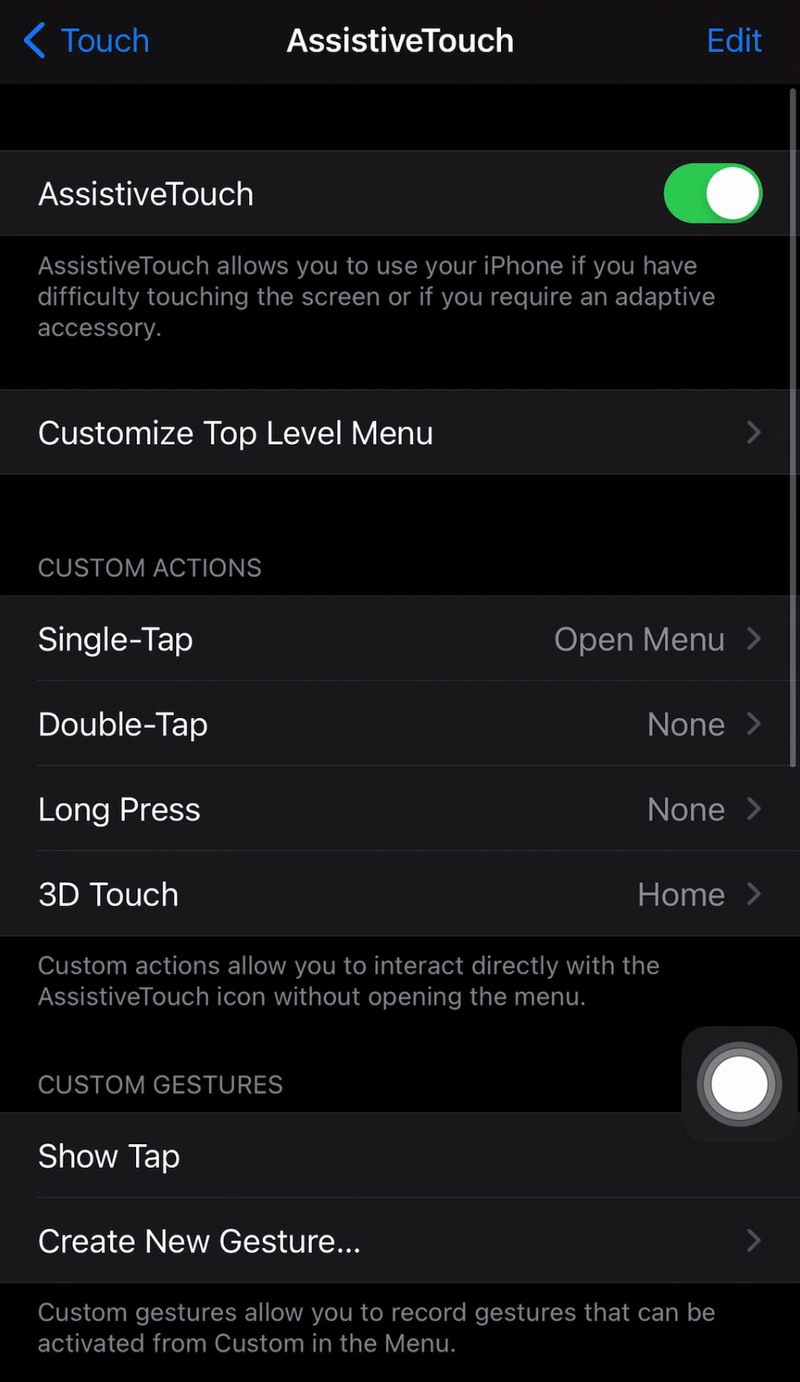 Step 5
Your iPhone will begin searching for available Bluetooth devices. Tap the name of your mouse that appears.
Note: You may be prompted to enter a PIN number to pair your mouse. The default PIN number for many Bluetooth devices is 0-0-0-0, but check your manufacturer's instructions if needed. After entering the number, tap Pair.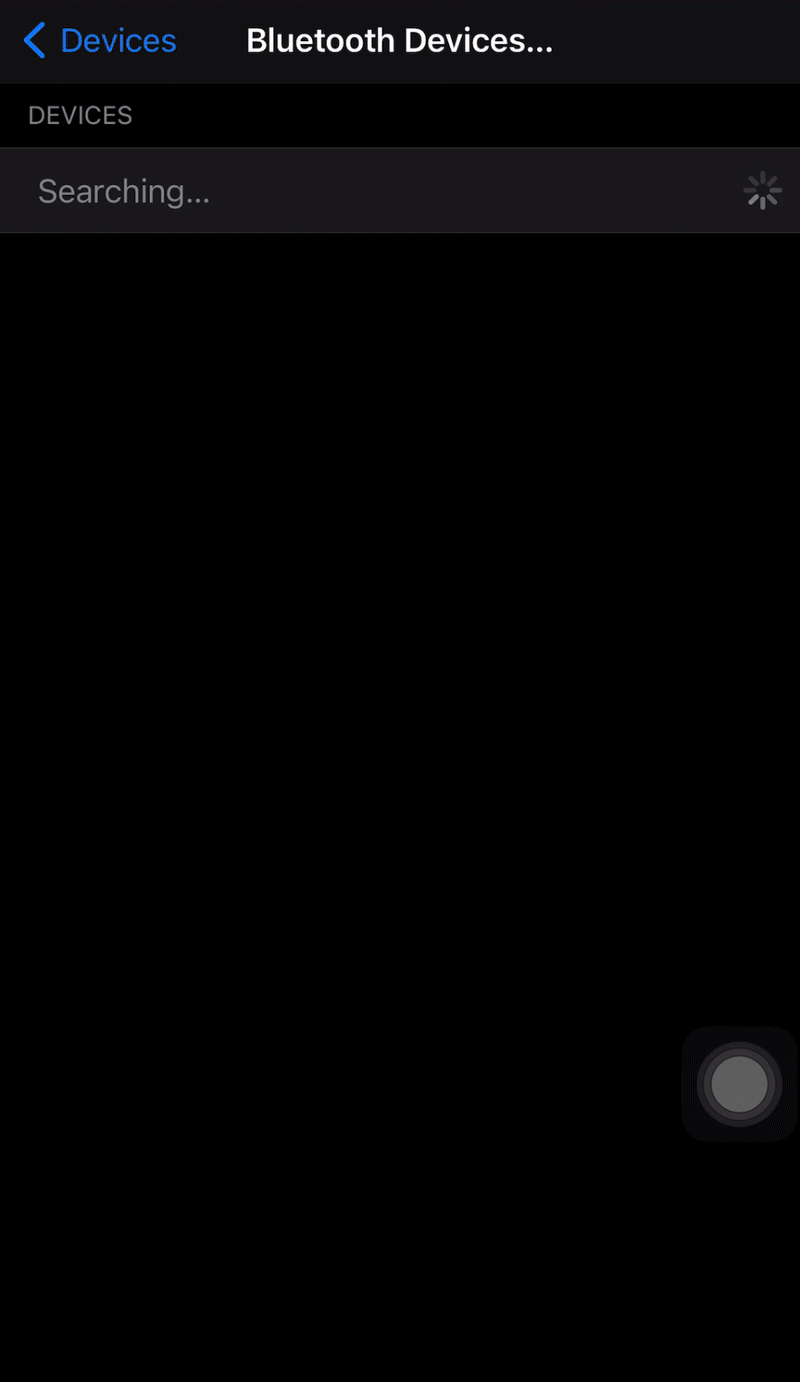 Your Bluetooth mouse will connect. You can now operate your iPhone with your mouse and show viewers exactly where you are clicking on screen.
If you need to record your iPhone and show taps on screen, you can do so by tapping the Record button in Control Center. An even better way to record videos with your phone is by using the computer app Reflector. Reflector lets you screen mirror, record and narrate videos from your phone all at once. Learn more about Reflector here.
Learn more about screen mirroring, find the most popular screen mirroring products and answer common screen mirroring questions: Read The Ultimate Screen Mirroring Guide.
Sours: https://blog.airsquirrels.com/screen-mirroring/how-to-show-on-screen-taps-and-connect-a-bluetooth-mouse-to-iphone-ios-14
How to show touches while screen recording on an iPhone 📲
The blonde jumped up briskly and, as if nothing had happened, clung to the werewolf's strut, sticking out her tongue and holding it along the entire length. Unusually. The hands began to crumple the rounded testicles and stroke the base, while Ira herself was almost crazy with pleasure.
Now discussing:
I told you, do not joke with the "face". Thank you, Fork. Gelene, as you get better, say thank you. Look how she arranged for you, straight single mansions.
8119
8120
8121
8122
8123