Administrator
Lannaea Alexander
8th ELA Teacher
Mrs. Alexander has earned a Masters of Organizational Leadership from Olivet Nazarene University as well as a Bachelors in Technical Writing from Oral Roberts University. She has worked in education for over 13 years as a Pre-School, Kindergarten, Language Arts, Math, History, and Spanish teacher; as well as Assistant Principal and Principal of Homewood Christian Academy for 3 years. Mrs. Alexander holds an ASCI Early Childhood and Elementary Education certification, as well as a Principal/Administrator certification.
Mrs. Alexander is married to her husband of 15 years, Pastor Keith Alexander. Together, they have 3 children: Keith Antoine (7th grader at Deer Creek), Kai Noelle (6th grader at Deer Creek) and Kamden John (Kindergarten at Deer Creek). In addition to her work as an educator, Mrs. Alexander has been honored to serve with her husband in Youth Ministry for more than 16 years.
Contact Mrs. Alexander: [email protected]
Julie Wroughton
6th-8th Math Teacher
Mrs. Wroughton first came to Deer Creek as a part-time librarian in 1995. Since then, she has served as Middle School Math and History Teacher, as well as Athletic Director, and Principal from 2010-2014. Mrs. Wroughton is married to her husband, Jon. They have two adult sons and live in Northwest Indiana.
Contact Mrs. Wroughton: [email protected]
Kasey Esparza-Saxton
Administrative Assistant
Kasey Esparza-Saxton (also known as "Mrs. Kasey") has been working at Deer Creek since 2014. She has worked as a Pre-School Aid for 3 & 4-year-olds, Director of Extended Care, and now as Administrative Assistant. She says that "being a part of Deer Creek is God's doing. He put me exactly where he wants me - in a Christian environment." She and her husband, Ken, live in Schererville, IN, and have three children. She is a member of Living Creek Christian Church in Richton Park, IL.
Contact Mrs. Kasey: [email protected]
Latonya Lewis
Latonya Lewis earned a Bachelor of Arts in Psychology from Chicago State University. She has worked in social services for 15 years. She is married and the mother of three children. She believes in Christian education and thinks Deer Creek is a nurturing place that educates minds and stimulates growth and development.
Contact Mrs. Lewis: [email protected]
Lynetta Olivier
Mrs. Olivier earned a Bachelor of Social Work Degree from Governors State University. She holds an ASCI teacher certificate in Elementary Education. Mrs. Olivier worked at an alternative school program for four years as a paraprofessional and substitute teacher.
She has served over 20 years in church ministry as a Church Youth Leader, Children's Bible Teacher, President of Young Women's Christian Council, and is currently serving in her local church.
Contact Mrs. Olivier: [email protected]
Susan Olson
Ms. Olson holds a Bachelor of Science in Education degree from Illinois State University and is a Commissioned Minister of Religion through the Lutheran Church Missouri Synod (Concordia University - River Forest).
Originally from Galesburg, Illinois, she has always been involved with her church, music, and multiple sports. Following her passion for these things led to a career in teaching children physically, academically and spiritually. She believes all children are eager learners and should be given opportunities to learn in ways that enhance their individual learning styles.
Ms. Olson is an accomplished flutist and an active member of St. John's Lutheran Church in Lansing, IL where she is the Director of Music Ministry.
Contact Ms. Olson: [email protected]
Brittian Rodgers-Weaver

Mrs. Rodgers-Weaver earned her Bachelors of Science in Psychology from Central State University and is currently pursuing her Masters in Guidance /School counseling from New York University-Steinhardt.
Mrs. Rodgers-Weaver also works as the assistant head cheerleading coach at Bremen HighSchool District 228.
Mrs.Weaver and her husband, Tramaine Weaver, have 4 children. (Takiya 14, Xavier 10, Kye 6, and Morgan 5 ) and work as Youth Ministry leaders at Freedom Church in Lansing, IL.
Contact Mrs. Weaver: [email protected]
Patricia Bradley
6-7 ELA & 6-8 History Teacher
Ms. Bradley is originally from Fairmont, West Virginia. She earned a Bachelor of Arts in Theology and Master of Arts in History. In addition to teaching, Ms. Bradley is a professional historian, historical consultant, and historical archaeologist. She has over 15 years of classroom experience.
Ms. Bradley loves Deer Creek because "the moment I stepped through the door, I felt the presence of God here." Ms. Bradley has also served as a missionary, college campus ministry director, and staff member at churches in West Virginia, Alabama, Idaho, and Utah. Her hobbies include reading, visiting anything historical or prehistorical, hanging out with friends, drawing, walking, traveling, learning different languages, and studying different cultures.
Contact Ms. Bradley: [email protected]
Gerald Blackmon
Science and Technology Teacher
Mr. Blackmon earned a Bachelor of Science with specialization in Middle School Language Arts from Alabama State University, a Master of Arts in Administration from Alabama State University, and a Master of Arts in Curriculum, Instruction, and Assessment from Walden University. He has worked in education, as a teacher and as an administrator, for over two decades.
Mr. Blackmon has also served in church ministry for over 25 years as a Youth Pastor, Bible Teacher, Minister of Music, and Senior Pastor. He lives in Wheaton, Illinois, with his wife and three children.
Contact Mr. Blackmon: [email protected]
Myles Beckam
Sours: https://www.deercreek.org/202021facultystaff

application for educational benefits / free and reduced lunch application
If you haven't already done so, please fill out the Application for Educational Benefits, also known as the Free and Reduced Lunch Application.
Even though all students will receive free breakfast and lunch for the entire 2021-22 school year, it is extremely important that all WDC families complete the application, whether your child needs assistance or not.
That's because Wadena-Deer Creek Public Schools receives extra revenue based on the percentage of our students who qualify for free/reduced meals and that funding is directly tied to programs that help our students.
And we're not just talking a few hundred dollars here. We're talking about literally hundreds ofthousands of dollars in federal and state funding that WDC could receive.
That's money that can be used for hiring teachers to help keep class sizes small, support staff, academic programs, educational materials, field trips, and anything that supports student learning.
If you don't think your family will qualify, you may be surprised. Many families have qualified that didn't think they would. In some cases, household incomes may have changed during the pandemic. Families that didn't qualify before may qualify now.
If you have any questions, call Sue Motzko, Food Services Director, at (218) 632-2396.
There are several easy ways to get an application…
Go tohttps://www.wdc2155.k12.mn.us/food-services
You can also fill out the form at WDC's Family Portal (JMC): https://jmc.wdc2155.k12.mn.us/
You can pick up applications in the elementary and middle/high school offices.
And we'd be happy to email or mail an application to you.
The forms are needed every year, so even if you've filled one out in the past, we need you to do it again. It only takes a few minutes to complete the form. Please do so today.
You will be helping your school, your teachers, your children and your family.
Sours: https://www.wdc2155.k12.mn.us/
Deer Creek School District makes changes to back-to-school calendar
by: Hicham Raache/KFOR
Posted: / Updated:
This is an archived article and the information in the article may be outdated. Please look at the time stamp on the story to see when it was last updated.
OKLAHOMA COUNTY (KFOR) – The Deer Creek School District is changing its back-to-school schedule in response to the COVID-19 pandemic.
The school district is pushing back the school start date from Aug. 13 to Aug. 19.
A Deer Creek news release states the following changes:
• Changing the 1st Day of School from August 13, 2020 to August 19, 2020
– This also changes Professional Development Days as follows:
— New Teacher Professional Development will be August 4-6, 2020
— All Certified Professional Development will be August 7-18, 2020
• Changing January 4, 2021 from a Professional Development Day to a Regular Student Day
• This calendar change request allows for the following:
– The School District will still be able to meet the minimum State Requirement for Days/Hours
– Certified staff will be allowed more days to prepare for teaching in the pandemic with our new learning platform, Canvas
The changes enable the district to meet the minimum required school days, and also allows staff more time to prepare for teaching during the pandemic.
Continued Coronavirus Coverage
Latest Stories
Copyright 2021 Nexstar Media Inc. All rights reserved. This material may not be published, broadcast, rewritten, or redistributed.
Latest News
Sours: https://kfor.com/news/local/deer-creek-school-district-makes-changes-to-back-to-school-calendar/
School Calendar to Start in September, Add Days for Teaching \u0026 Learning
Are you looking for Deer Creek Schools calendar 2021-2022? If so, I am very pleased to inform you that Deer Creek Schools calendar for 2021-2022 academic session is now available. This page you are currently reading about Deer Creek Schools calendar 2021-2022 contains all the major holiday dates of Deer Creek Schools.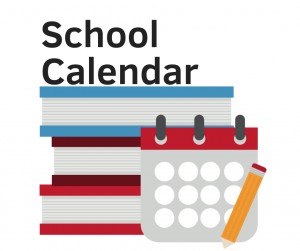 This Deer Creek Schools calendar 2021-2022 academic session posted on this page contains different activities for the session such as Thanksgiving Break, Christmas Break, Fall Break, Sprink and School Closing Date just to mention a few.
Deer Creek Schools is located in Oklahoma, United States. More information about Deer Creek Schools calendar can be accessed from the school website at http://www.deercreekschools.org/. Other information not contained in the calendar below can be found on the official calendar of Deer Creek Schools.
This page will be updated with any revised version of the school calendar once changes are made.
Deer Creek Schools Calendar 2021-2022
School Holidays
Starts
Finishes
First Day of School
18 Aug 2021
(Wed)
Fall Break
14 Oct 2021
(Thu)
18 Oct 2021
(Mon)
Thanksgiving Break
22 Nov 2021
(Mon)
26 Nov 2021
(Fri)
Christmas Break
20 Dec 2021
(Mon)
3 Jan 2022
(Mon)
Spring Break
11 Mar 2022
(Fri)
18 Mar 2022
(Fri)
Last Day of School
26 May 2022
(Thu)
Deer Creek Schools Calendar 2020-2021
School Holidays
Starts
Finishes
First Day of School
13 Aug 2020
(Thu)
Fall Break
15 Oct 2020
(Thu)
19 Oct 2020
(Mon)
Thanksgiving Break
23 Nov 2020
(Mon)
27 Nov 2020
(Fri)
Christmas Break
21 Dec 2020
(Mon)
4 Jan 2021
(Mon)
Spring Break
12 Mar 2021
(Fri)
19 Mar 2021
(Fri)
Last Day of School
20 May 2021
(Thu)
Download Links for Deer Creek Schools Calendar
Incase the Deer Creek Schools calendar above is not up-to date or the download links are not working, please check the calendar section of Deer Creek Schools's website at http://www.deercreekschools.org/ for the updated or revised version of the calendar.
We are going to update this page if there is any changes made on Deer Creek Schools calendar 2021-2021. Until then, continue checking this page for updates on the calendar for Deer Creek Schools.
BEN10
Benjamin Anyigor also popularly called BEN10 is a Student, Blogger, Tech Lover, SEO Expert, Programmer (Kinda Part-Time) and the Founder and CEO of
BENTENBLOG
. You can follow him on Instagram here.
Sours: https://ismyschool.net/deer-creek-schools-calendar-oklahoma/
Creek calendar 2020 school deer
Then he pulled his panties down below, and put his left hand under his ass. I clearly saw it after he lifted the middle of the body, and the hand that was under the butt was on the edge. Of the shelf. Interestingly, I thought, why. Or maybe he even stuck his finger in the ass.
School Calendar Decisions
I answer in the same thoughtful way. Have you ever thought about why time flies so inexorably when it is not necessary at all. and when it is necessary for it to go faster, then it (time) seems to fall asleep and drag on for an agonizingly. Long time. And now.
Now discussing:
I asked I told him explained Cherdantsev This is my childhood friend. The situation was strange. A person who does not know me at all suddenly makes me a very expensive gift and now Cherdantsev is taking me to. Him.
830
831
832
833
834