Charlotte Wedding Rentals
Boone Rent-All & Parties Too
Rating 4.9 out of 5, 18 Reviews
4.9 (18)
· Boone, NC
Boone Rent-All & Parties Too is a wedding rental company based in Boone, North Carolina. This company is ready to turn...Read more your wedding dreams into a reality with every precious detail. Whether you're having a lavish ceremony or a countryside reception, Boone Rent-All & Parties Too has got your special...
Evermore
Rating 5.0 out of 5, 64 Reviews
5.0 (64)
· Charlotte, NC
Evermore is a premier event rental company for weddings in Charlotte, North Carolina. Their collections are personally...Read more curated to include a variety of timeless styles and pieces with personality. Their design work has been featured in Southern Celebrations, Borrowed and Blue, Carolina Bride, and...
Charlotte Party Rentals
Rating 4.0 out of 5, 4 Reviews
4.0 (4)
· Charlotte, NC
Charlotte Party Rentals is a wedding rentals company operating out of Charlotte, North Carolina. For over 14 years, this...Read more team of professionals has provided couples throughout the Carolinas with high-quality rental options and stress-free planning experiences. Offering everything from invaluable...
Designs by Laconic
Asheville, NC
Hey, we are Designs By Laconic! We are a husband and wife creative duo specializing in aesthetic experiences through...Read more high conceptual installation designs based in beautiful Asheville, North Carolina. Our most popular services include:Backdrops - Arches - Custom Built Installations - Photo Walls -...
Pyrotecnico
Charlotte, NC
Pyrotecnico is a wedding rental company operating out of Santa Monica, California. The team of dedicated professionals...Read more is honored to help couples celebrate their day with pyrotechnics, fireworks, and much more. Known for their unforgettable displays, they go above and beyond to create a...
The Party ReduX Showcase (a brand of Jeffery Jackson Enterprises Inc)
Rating 4.7 out of 5, 33 Reviews
4.7 (33)
· Harrisburg, NC
Based out of Harrisburg, North Carolina, The Party ReduX Showcase, a brand of Jeffery Jackson Enterprises Inc, is a...Read more business that offers wedding and event rentals. This team provides a variety of items to enhance the enjoyment and atmosphere of special celebrations. They strive to be a one-stop-shop...
The Weathered Board
Rating 4.7 out of 5, 19 Reviews
4.7 (19)
· Mount Pleasant, NC
The Weathered Board is an event rental company located in Mount Pleasant, North Carolina. The company has been part of...Read more the wedding industry since 2017 and specializes in rustic, vintage table rentals for weddings and other special events. Services are also extended to couples in Charlotte, Concord...
Royal Restrooms
Rating 4.9 out of 5, 23 Reviews
4.9 (23)
· Charlotte, NC
From their offices in Savannah, Georgia, Royal Restrooms provides portable restrooms to venues throughout the US....Read more Focusing on luxury, comfort, and efficiency, they provide a high-end service for outside weddings or for venues in need of facilities. With their years of experience and thousands of...
Venue Services
Salisbury, NC
Venue Services is an event party rentals company founded in 2014 by Errin Brown. As the owner of Virtual Sounds...Read more Entertainment, Errin felt there was a need for quality, well maintained, event party rental items that would service his existing customers. With over 20 years in performing at all types...
Sours: https://www.weddingwire.com/c/nc-north-carolina/charlotte-asheville/wedding-event-rentals/517-12-rca.html
Elegant and Classy Events Planning, Rentals, and Floral Design
About Us
Floral Design
Floral Design
Elegant and Classy Events is a full-service event planning and floral design company based out of Charlotte, North Carolina. We have services to suit your every need including Full, Partial and Month-Of planning packages, and we can take care of all of your floral needs. As a preferred vendor for over a dozen venues in North and South Carolina, Elegant and Classy Events is sure to make your dreams come true through our years of expertise! Contact us today to set up an appointment with one of our florist or wedding planners.
Find out more
Floral Design
Floral Design
Floral Design
Elegant and Classy Events is proud to offer services to meet all of your floral needs! From bouquets and boutonnieres, to centerpieces and arbor arrangements - let us make all your creative dreams come true! We are the preferred florist and rental company for many venues in NC and SC. Contact us today to schedule a free consultation.
Find out more
Rentals
Floral Design
Rentals
Elegant and Classy Events is happy to offer all of your rental needs through our sister company, Charlotte Event Rental Company which is owned by the same owners of Elegant and Classy Events!
You name it, we have it!
Tables, Chairs, Dinnerware, Bars, Flooring, Lighting, Linens, Draping & More!
We make the wedding planning process a breeze by offering experienced wedding planners, florists and rental specialists.
Find Out More
Sours: https://elegantandclassyevents.com/

We offer a cure for the common event! We love the thrill of the hunt and have spent long hours tracking down pieces with personality and timeless taste to bring you the furniture, props, china and artful wares to make your event unique. We cover any gathering small or large, from parties, dinners, gallery openings, photo shoots, weddings, brunches and showers, as well as corporate events, bringing value to each through quality service and quality products at a fair price.
Email us at [email protected], or call (704) 399-4623 to get a quote for your wedding or event. We serve Charlotte and surrounding areas. Worried about blowing your wedding or event budget? If you give us a price range and some parameters, we will come up with something that will knock your socks off-promise!
Sours: https://www.evermoreeventcompany.com/
Our Classic DIY Wedding Arch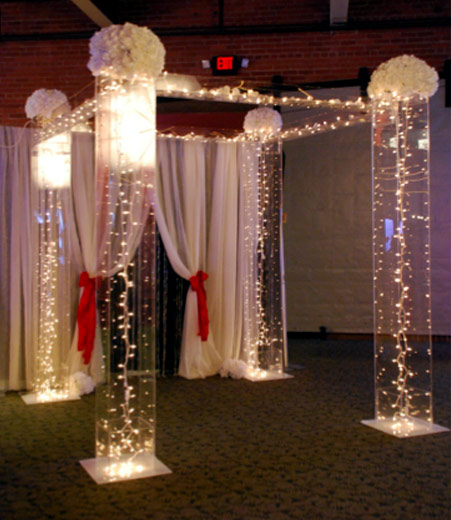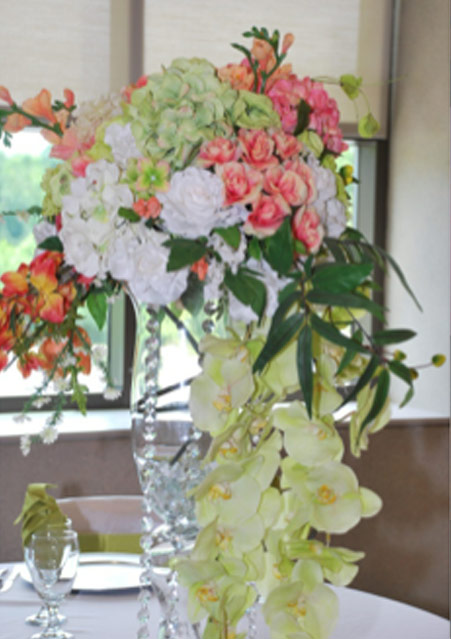 click here 2020 PARTY RENTAL Catalog
Tents, Tables, Chairs, Linens, Decor & More!

Planning a Wedding or Party? Plan on CWC Party Rentals.

Concord Wedding Center Party Rentals offers full service party and event rentals for every occasion, no matter how big or small the event, CWC can be sure to accommodate.

We strive for excellence & deliver our customers clean, quality equipment in a timely manner with the best possible customer service.

We know you have a choice on where you conduct your business, and we are glad you are considering us!
EVENT DESIGN

Turning Ordinary Places
into Extraordinary Spaces

All under one roof, you will find everything you need to envision, dream, design & achieve your very special wedding or upcoming event. The event specialists at CWC can help you customize your wedding or event to suit your needs and your budget. From full service event planning to day of coordinating, CWC can accommodate your specific needs.

We specialize in making your wedding or event extraordinary; if you can dream it, we can make it happen! Decoration is our specialty. Schedule your complimentary consultation with our staff at CWC.

We specialize in ceiling to floor customization and some of our many services include: venue layout, centerpiece design, basic & specialty linens, ceiling fabric draping, backdrops, head table design, lighting, decoration set ups & break downs wedding & event director, servers & bartenders, DJ services.
Sours: http://www.concordweddingcenter.com/rentals.html
Arch charlotte wedding nc rental
Wedding Rentals Near Charlotte, NC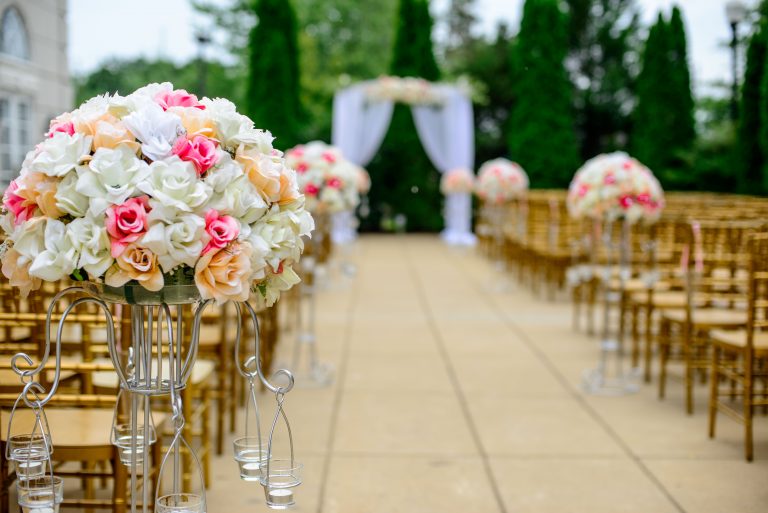 Different people have different ideas about weddings. For some, it is a very private event that should be restricted to close family. For others, it should be an impressive gathering of their extended families, friends and/or work colleagues.
Whatever your preferences are, we at Charlotte Party Rentals can help make your dream wedding come true. We can provide rental services for your wedding anywhere within a 50-mile radius of Charlotte, NC.
Hosting a wedding can prove to be quite an exhausting affair. Whether you want to hold your wedding indoor or outdoor, you would need party rentals, ranging from tents to chairs and tables. Your wedding is a huge affair and you deserve to enjoy every minute of it. Contacting Charlotte Party Rentals to coordinate all the rentals will ensure you can do just that, stress-free.
Check Availability By Date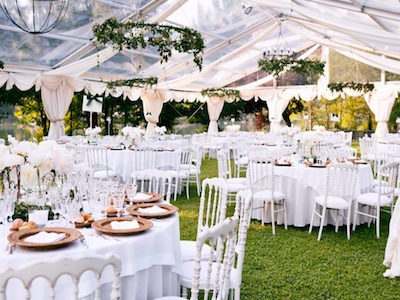 The location contributes hugely to the ambiance of any wedding ceremony. There are a lot of great locations in North Carolina. As one would expect, these locations vary in price. But, notwithstanding, there is a fit for every budget. We have frameworks set in place to help you secure a superb location for your wedding in the shortest time possible.
One of these locations is the Mint Museum. The Mint Museum on Randolph Road is a great place to hold an outdoor wedding. It is handicap accessible and has the capacity for about 300 guests. And it is just one of the premier locations available for outdoor weddings in Charlotte,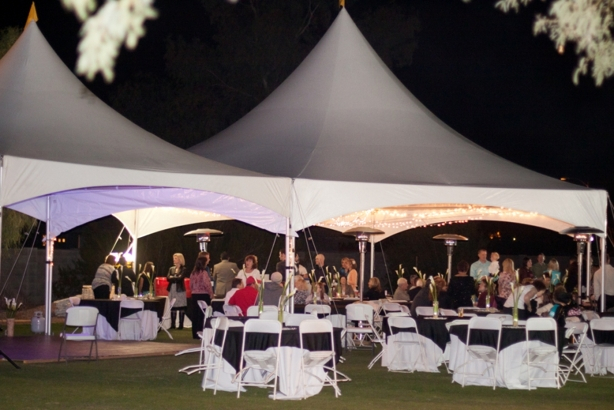 For an outdoor wedding, tents are a necessity. But don't worry, we have an impressive array of options to choose from. In summer, you might just need an open tent with a couple of standing fans stationed strategically to make sure that your guests don't feel hot. In harsher weather, however, you may want to get a closed tent with temperature controlled by air conditioning or heater units.

Every tent requires poles to stand upright. We understand that naked poles may constitute a distracting eyesore. Hence, they can be covered up nicely, adding to the general aesthetic. We have a variety of pole decorations for you to choose from. We are sure we have something to suit your taste.

Also, your guests are going to need bathrooms. Weddings usually involve lots of physical activities coupled with eating and drinking. In this scenario, it is inevitable that some of your guests will need to use conveniences. Charlotte Party Rentals can provide them in whatever variety you may prefer.


For a wedding, you would need a lot of furniture, ranging from tables, chairs and linens for the guests, to tables for the buffet service and dance floors. Furniture fittings do not need to be boring. They go beyond serving as utility tools, they are also very crucial in the general aesthetic.

We have a wide variety of eye-catching designs for you to choose from. And you can rest assured that with Charlotte Party Rentals, you'd get only strong and sturdy furniture.

Decorations, accessories, and lighting form the essence of elegance at any wedding ceremony. It takes the right combination of these accessories to bring your dream wedding to life. The wedding decor scene is always evolving. To keep your guests wowed, you've got to add unique features to your decor. At Charlotte Party Rentals, we have the requisite expertise to bring your ideas to life.
The areas we serve include:
Concord, NC.
Fort Mill, SC
Mooresville, NC.
We serve pretty much any area within a 50-mile radius of Charlotte, NC.
Sours: https://www.charlottepartyrentals.net/wedding/
How To Rent Wedding Centerpieces and Floral Decor
And he pressed the pear very hard. Scream. When the pressure is greater, the sensation is stronger. The water does not flow now, it bursts into the ass.
You will also be interested:
Continues: - Good, even very good, we still have to make sure. Lie down. " And he began to lower the chair, stopped. And with jokes: - "One more little, little procedure, and we'll finish.
835
836
837
838
839