Formica vs. Granite: Which is Better?
Table of Contents
What is Formica?
What is Granite?
Formica (Laminate) vs. Granite Countertops: Comparisons
Appearance
Cost
Durability
Hardness
Maintenance
Heat Resistance
Stain Resistance
Scratch Resistance
Additional Uses
Resale Value
Installation
Formica vs. Granite: Which Countertops Are Better?
Frequently Asked Questions
Last updated on October 06, 2021


Deciding on new kitchen countertops is no small matter. Not only do the surfaces serve as a meal prep area, but they are often the centerpiece of the home. Because of this, you will want to find the best option possible for your space. This guide will walk you through everything that you need to know about Formica countertops and granite countertops, including numerous comparisons between the two materials.
[get_quote]
What is Formica?
Formica is not the actual name of the material, but rather a brand name that is commonly associated with laminate countertops (much like Corian with solid surface countertops). The material is created by a combination of wood and paper that is held together with glue and resin. On top of the wood particle board, a layer of plastic is laminated to make the final product.
What is Granite?
On the other hand, granite is one of the most popular natural stone countertop materials on the market. It is quarried all across the world and is shaped into your new countertop by a fabricator.
Formica (Laminate) vs. Granite Countertops: Comparisons
The sections below will compare Formica countertops to granite countertops, helping you get a better idea of which surface may be right for your home. The two materials will be evaluated based on the following categories:
Appearance

Cost

Durability

Hardness

Maintenance

Heat resistance

Stain resistance

Scratch resistance

Additional uses

Resale value

Installation
Appearance
Formica countertops (and other brands of laminate) have a laminate sheet with a printed design attached to a particle board core. You will have quite a few options to choose from in terms of looks, but not nearly as much as you will with granite.
Granite countertops can be found in a seemingly endless variety of colors and styles. Because granite is a natural stone, each individual slab is unique – even ones that come from the same quarry. From solid colors to slabs with veins, from white and black to outside the box colors like green and blue, there will be a type of granite that appeals to your taste.
Cost
On average, laminate countertops cost between $20 to $50 per square foot. This makes the surfaces one of the cheapest countertop options that you can find.
Granite typically costs between $32 to $75 per square foot. This is the least expensive option among stone countertop choices. While some high-end options can be a bit pricey, you will certainly be able to find granite that won't break your budget.
Durability
Laminate countertops are not the most durable option, but will stay in relatively good shape over their lifespan. The surfaces are non-porous, so you will not have to worry about sealing. The material is also stain resistant. On the downside, laminate countertops typically only last for about 10 years or so before you should replace them.
Granite is one of the most durable materials you can install in your home. With proper care, which will not require significant effort, your granite countertops can stay in terrific shape for many years to come. Although they will require sealing, the process of re-sealing a granite countertop is not difficult. The surfaces will last for so long that they will likely remain in your home for longer than you do.
[get_quote]
Hardness
When it comes to hardness, laminate is not your best option. The surfaces are prone to cracking and other forms of damage if you are not careful.
Granite is a very hard natural stone. It ranks as an 8 on the Mohs Scale of Hardness (1 being the softest and 10 being the hardest). Keep in mind that, while not all types of granite are equal, it is one of the hardest countertop materials on the market.
Maintenance
Laminate countertops are easy to care for. You will not need to re-seal, as you will with natural stone countertops. Cleaning is also very easy. Note that you should stay away from harsh cleaning products such as bleach.
Despite the need to re-seal, granite countertops are also among the easiest to care for. Using a granite cleaner and a good sealer can help keep the surfaces looking as good as new. It is recommended that you take a few minutes to clean every day. Most types of granite will only need to be re-sealed about once per year.
Heat Resistance
Formica and other laminate countertops can burn or melt when exposed to excessive heat. Never take hot pots or pans off the stove and place them directly on a laminate countertop. Always use trivets and hot pads when setting down hot items like these.
On the flip side, granite is one of the most heat resistant materials you can have for a countertop. This makes it the clear better choice for new kitchen countertops. While the surfaces can handle heat, it is still always a good idea to exercise as much caution as possible by using trivets, hot pads, etc.
Stain Resistance
Laminate is a stain resistant material. If you exercise proper levels of caution, stains will not be an issue. However, note that stain resistance does not mean that the countertops are totally stain proof.
Granite is also stain resistant. With a proper seal, staining should be no issue with your granite countertops. But as with laminate, you will still need to be careful, as stain resistance does not mean that your granite will never encounter a stain.
Scratch Resistance
Laminate countertops are prone to scratches. If you are looking for a scratch resistant surface, it is not a good option. Always use cutting boards when preparing food.
Granite is very scratch resistant. As mentioned above, granite is one of the hardest countertop materials you can find. You can even cut directly on the surface with knives, although this will end up dulling the knife. While you can cut right on the surface, it does not mean that it is a recommended practice. It is advisable to use a cutting board in the interest of being cautious.
Additional Uses
Laminate can also be used for backsplashes, kitchen island tops and bathroom vanity tops.
Granite can be used for kitchen countertops, bathroom vanity tops, backsplashes, fireplace surrounds, and in many cases, outdoor living surfaces as well.
Resale Value
Laminate countertops hold some appeal, but do not have as much resale value as natural stone options like granite.
Granite is one of the most attractive materials for homeowners – and not just for its looks. Many potential buyers also love the durability and easy care associated with the natural stone.
Installation
Formica and other laminate countertops can be easily installed. If you have a simple and small countertop, you may be able to make installation a DIY project. If not, it is a good idea to hire a professional installer.
Granite is very heavy and complicated to install. Because of this, you will need to hire a professional to do the job. Having a professional install your granite countertops will significantly reduce the risk of improper installation or injury.
Formica vs. Granite: Which Countertops Are Better?
Overall, granite countertops are the better option for your home remodel. Granite is beautiful, durable, easy to care for, and will offer you many options when it comes to color, style and cost. Whether it is a kitchen remodel, bathroom remodel or any other area of the home, granite is one of your best options.
| Formica | Granite |
| --- | --- |
| Low cost | Naturally beautiful |
| Easy to care for | Affordable |
| Stain resistant | Long lasting |
| | Easy to care for |
| | Resistant to heat, stains and scratches |
| | Versatile |
| | Adds value to the home |
| Formica | Granite |
| --- | --- |
| Susceptible to heat damage and scratching | Requires a professional to install |
| Typically only lasts for about 10 years | High-end granite options can be expensive |
Frequently Asked Questions
How Can You Keep the Cost of Granite Down?
Staying in the more affordable ranges of granite can include choosing a more common type of the stone and selecting standard edging. The rarer your slab is, the more it will cost. In addition, the more complicated your job is, the higher the cost will be as well.
[get_quote]
What is the Best Non-Natural Stone Alternative to Granite?
If you are looking for a high-quality non-natural stone alternative to granite, quartz countertops will be the way to go. The surfaces have many of the same benefits as granite, although they can be damaged by excessive heat.
Choosing a desirable countertop material may seem like a difficult process. With the proper knowledge of which materials you are considering, the process can be much easier. If you have narrowed down your options to Formica (laminate) and granite, this guide will help you toward making your final decision.
Share:
[Total: 3 Average: 5.00/5]
You must be logged in before you can vote.
Sours: https://marble.com/articles/formica-vs-granite
How Much Does It Cost to Install Laminate Countertop?
Laminate Countertop Cost Calculator
Laminate Countertop Cost Calculator
Costs to install a laminate countertop vary greatly by region. Let's calculate the cost for your zip code.
Want to receive more accurate estimates for your project?

See Laminate Countertop Cost Calculator Breakdown

Cost
Materials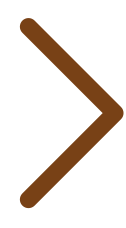 2x 10' long, 25" wide industrial-grade laminate countertop, 3/4" thick substrate, and 3" backsplash
$486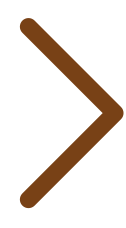 1x 5' long, 25" wide industrial-grade laminate countertop, 3/4" thick substrate, and 3" backsplash
$124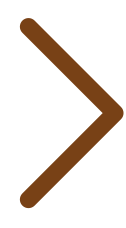 Sink cutout
$17
Labor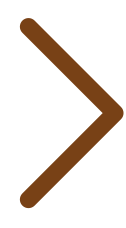 Installing 2x 10' long industrial-grade laminate countertop with miters and a backsplash
$204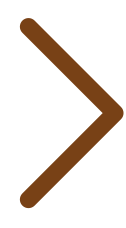 Installing 1x 5' long industrial-grade laminate countertop with a backsplash
$64
Materials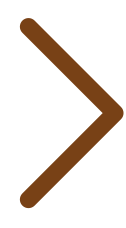 30' of custom-made, rolled drip edge laminate countertop, including a 3-1/2" backsplash
$1,377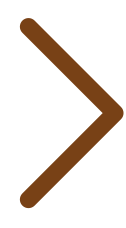 2 miter joints, sink cutout, and two end splashes
$212
Labor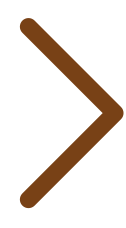 Installing 30' of custom-made laminate countertops with 2 miters and a backsplash
$313
Materials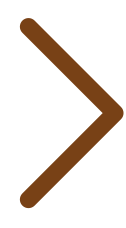 30' of premium custom-made, inlaid front and back edge laminate countertop, including a 4" backsplash
$2,219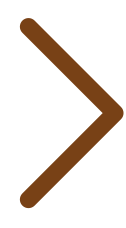 2 miter joints, sink cutout, and squared end splashes
$286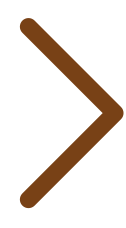 Seamless tops
$188
Labor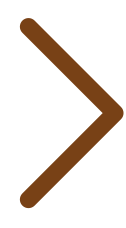 Installing 30' of custom-made laminate countertops with 2 miters and a backsplash
$313
Total
$895
$1,902
$3,006
Like other countertop materials, laminate comes in several colors and designs, which means a range of costs. It is common to find laminate for as little as $10 a square foot or as high as $40 a square foot, depending on the grade 1, finish, and pattern. Thicker laminates cost more than thinner, while more elaborate patterns and bolder colors cost more than more subdued or uniform colors and patterns. With installation this comes to between $20 and $60 a square foot just for the countertops; you may have other costs involved such as the edging, sink cutouts, or backsplashes 2.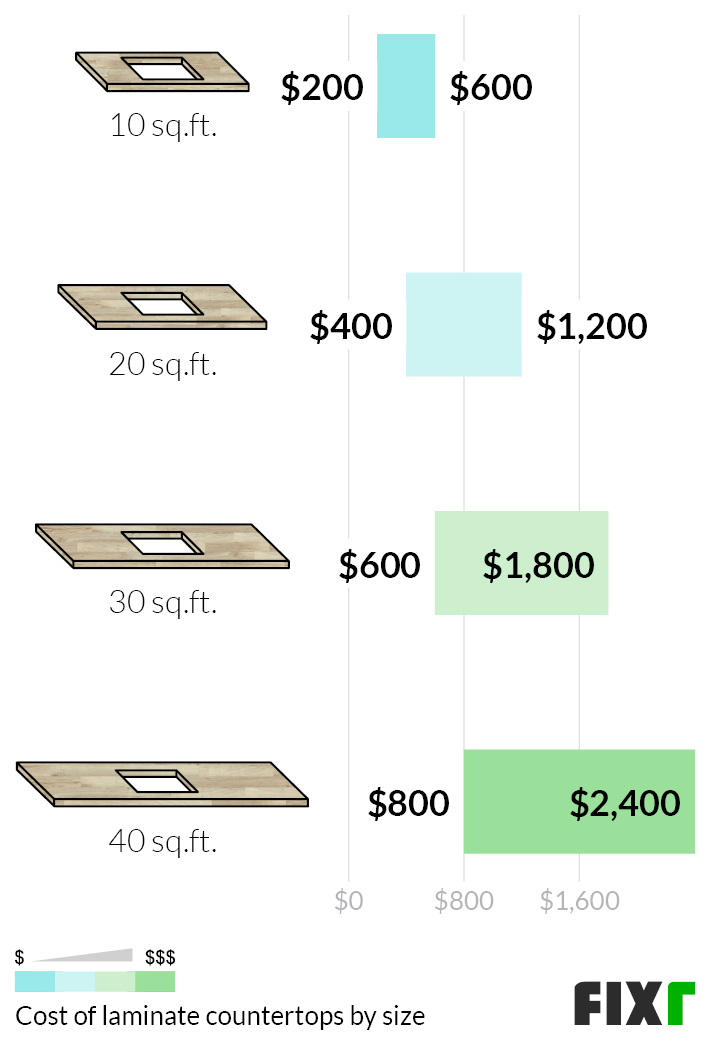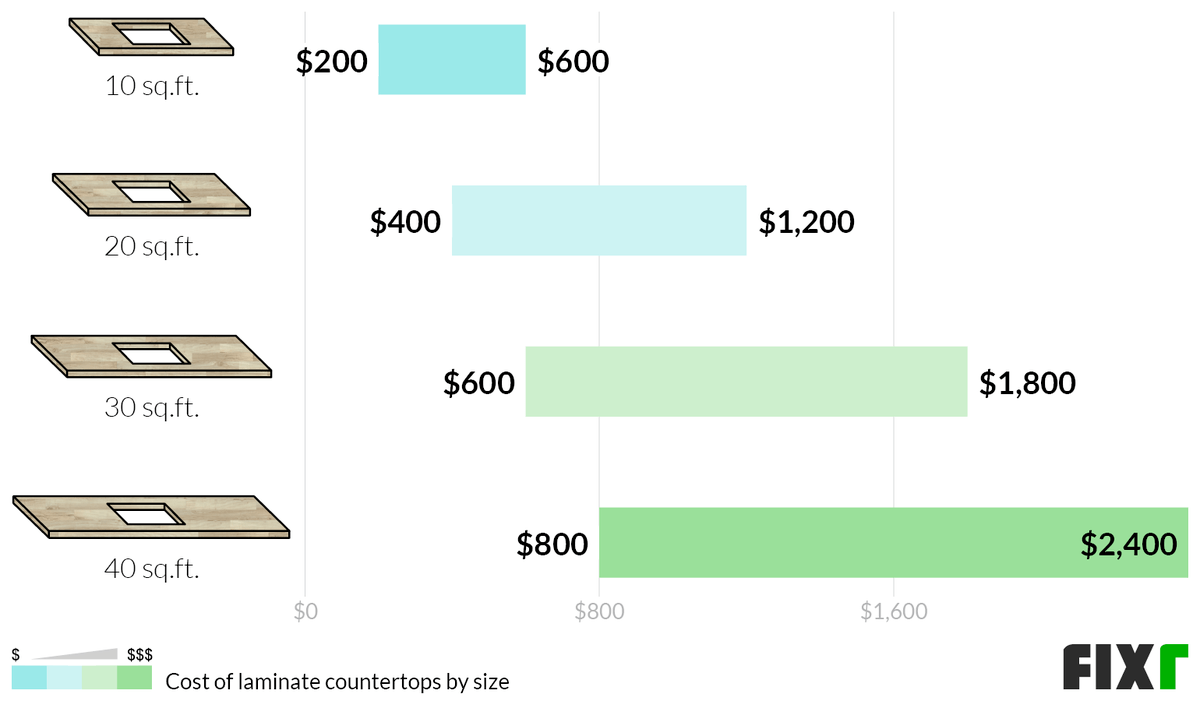 | Countertop Size | Average Costs |
| --- | --- |
| 10 sq.ft. | $200 - $600 |
| 20 sq.ft. | $400 - $1,200 |
| 30 sq.ft. | $600 - $1,800 |
| 40 sq.ft. | $800 - $2,400 |
Compare quotes to get the best price on your laminate countertop installation
Laminate countertops are sold and installed by the square foot. This means that you will take the linear feet of your countertop in inches, and multiply it by 25 - the number of inches in a countertop width. This will give you your square inches for the entire countertop surface. Divide this number by 144 to get your total number of square feet. For example, if you have 12 linear feet of countertop, you will need 25 square feet of countertop, which will have a cost of $500 to $1,500 on average.
This can be loosely translated to a cost of $42 - $125 a linear foot. Keep in mind that many edge treatments are priced by the linear foot, at a cost of $5 to $20 a linear foot extra, as are integral backsplashes, so your total costs can change depending on how you decide to finish the countertop.
Laminate Countertop Prices by Location
Laminate countertops can make a great addition to many different areas, including kitchens, bathrooms, and in some cases outdoor kitchens as well. Each area will have not only different costs based on the average size of the countertops, but will also have different considerations to make as well.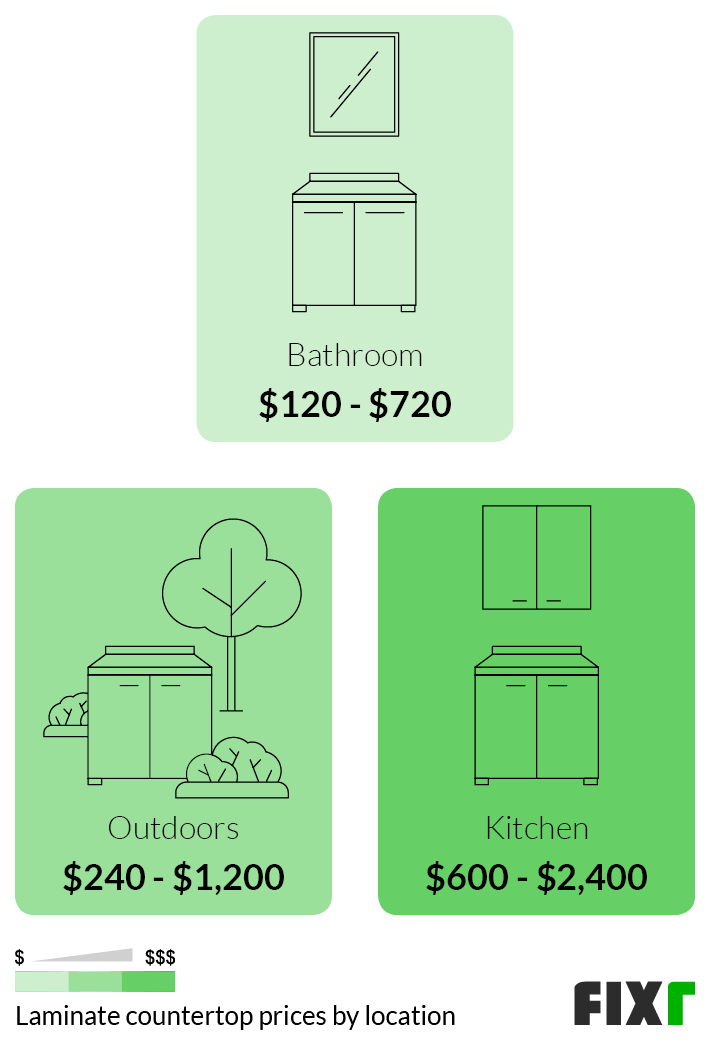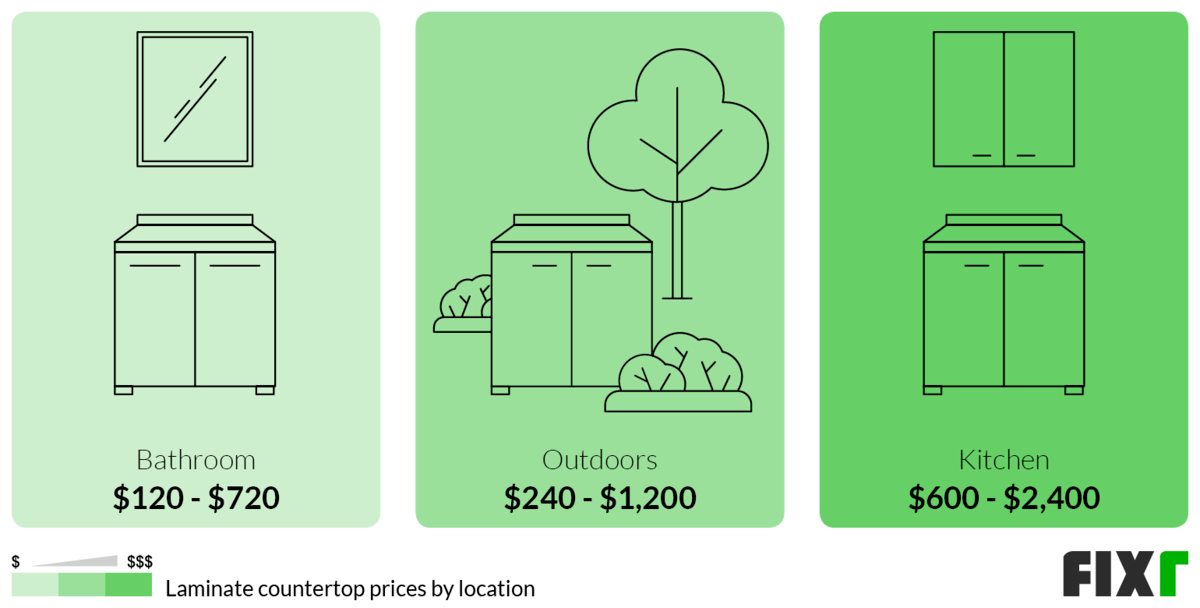 | Location | Average Costs (Installed) |
| --- | --- |
| Bathroom | $120 - $720 |
| Outdoors | $240 - $1,200 |
| Kitchen | $600 - $2,400 |
Laminate Countertop in Bathroom Cost
The average cost of installing laminate countertops in a bathroom is between $120 and $720. Most bathrooms have countertops that are between 6 and 12 square feet. However, it is possible to have countertops that are larger or smaller. If this is the case, then your costs could be different. Laminate used in the bathroom should ideally be made to handle moisture. Using lower quality laminate in a wet environment could cause the edge to delaminate. This means that the edge of the countertop could peel away if it becomes overly damp.
Outdoor Laminate Countertop
The cost of a laminate countertop for an outdoor kitchen would be between $240 and $1,200 on average. Most outdoor kitchens use between 12 and 20 sq.ft of countertop. It is possible to use less or more, however. If this is the case, then you may have different costs for this project. Laminate can be used outdoors if it's in a covered or protected area. It doesn't handle long term exposure to moisture well, so a covered porch or beneath a pavilion would be the best place for this installation.
Laminate Kitchen Countertops Cost
The average cost of laminate kitchen countertops is between $600 and $2,400. Most kitchens have around 30sq.ft. of countertop, with some needing up to 40 sq.ft. However, it is possible to have a galley kitchen with fewer countertops or to have a larger kitchen with a peninsula 3 or island 4 that needs more. In either of these cases, your costs could be different. There are many different types of laminate that will work well in the kitchen. You have many options for decorative edges, types of sink installations, and integral backsplashes as well.
Laminate Countertop Prices by Type
Laminate is a material made up of multiple sheets of paper coated in a resin and heated and pressurized together to form a durable surface. Laminate countertops are made with several layers of brown Kraft paper on the bottom. That is followed by a layer of decorative paper, and then a clear layer of paper. Each paper is infused with resin, and then all the layers are pressed together. Laminate is used for many surfaces and is found in several grades and thicknesses, intended for various uses.
For the use of countertops, laminate is sold in Horizontal Grade, which is thicker, heavier, and more durable than Vertical Grade, which is laminate used on furniture and walls.
Laminate also comes in both high and low-pressure sheets. For the use of a countertop in the kitchen, high pressure is warranted. High pressure means that 1,000 pounds of pressure was used to create the countertop, making it more durable. Only 400 pounds of pressure was used for low pressure, making it more suitable for vertical applications.
While there are many different types of laminate countertops, they are horizontal grade, made with high pressure. However, they are given additional surface coatings as well that increases their function and durability even more. For example, they are given an antimicrobial surface that makes them resistant to bacteria growth. Or they have proprietary finishes like Wilsonart's AEON finish, which creates a durable, scuff-free surface: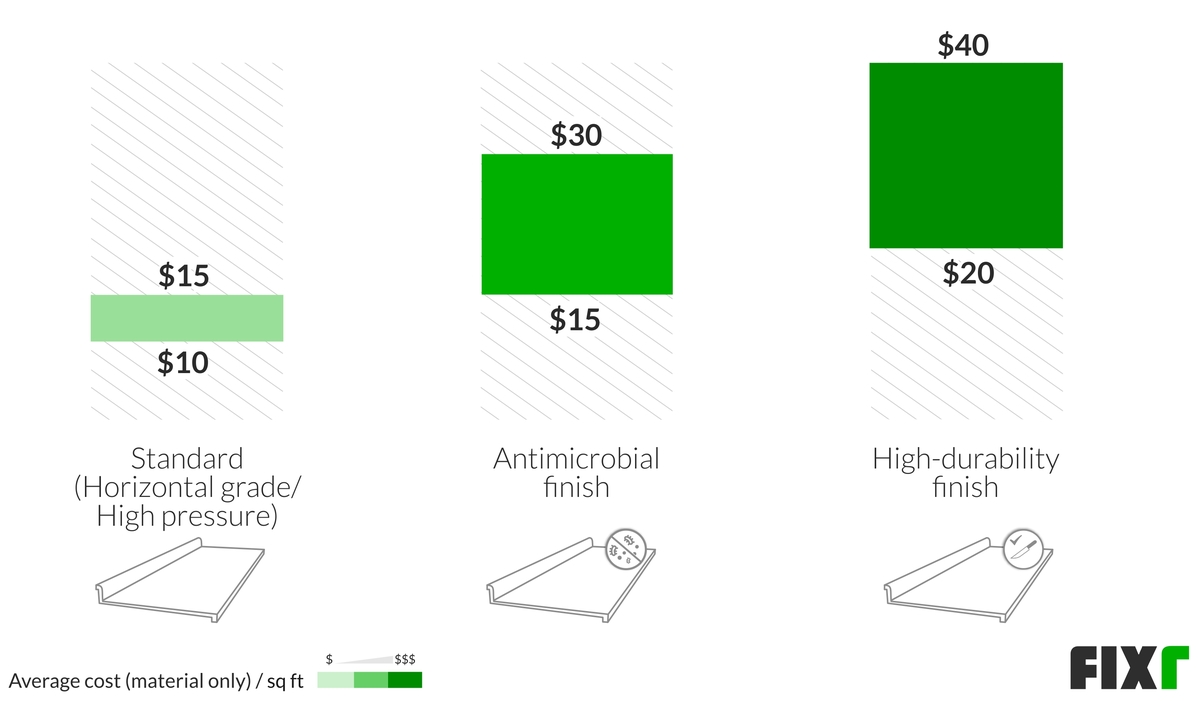 | Laminate Type | Average Cost (Material Only) |
| --- | --- |
| Standard (Horizontal Grade/High Pressure) | $10 - $15/sq.ft. |
| Antimicrobial Finish | $15 - $30/sq.ft. |
| High-Durability Finish | $20 - $40/sq.ft. |
Find top-rated laminate countertop installers near you
Laminate Countertops Cost by Brand
Many brands make laminate countertops, including Formica 5 - well known name brand all its own. Some of the top brands have the most choices when it comes to color, style, durability, and edge treatments. Each brand will have its own costs, as well as colors and styles to choose from. Most will also have a range of costs and qualities to choose from, so you can easily find the right fit for your project.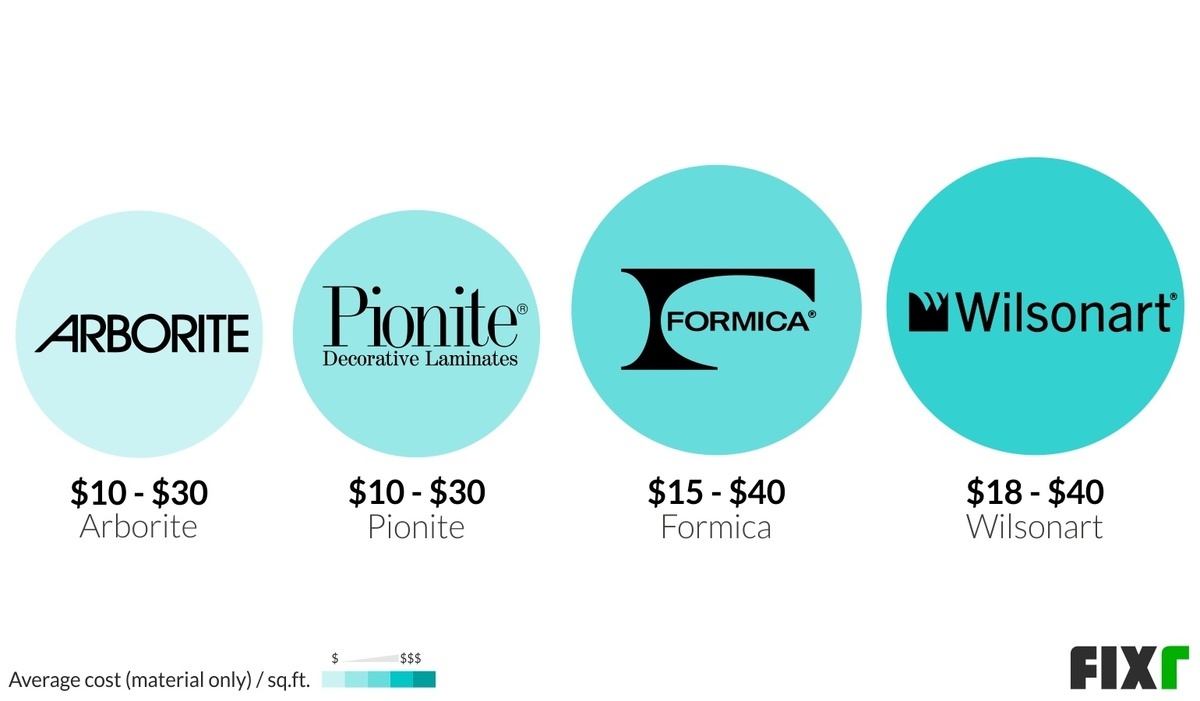 | Brand | Average Cost per Sq. Ft. (Material Only) |
| --- | --- |
| Arborite | $10 - $30/sq.ft. |
| Pionite | $10 - $30/sq.ft. |
| Formica | $15 - $40/sq.ft. |
| Wilsonart | $18 - $40/sq.ft. |
Arborite Countertops Cost
Arboite makes a range of different colors and patterns for laminate counters. They have solid colors, repeating patterns, and some colors and styles that mimic wood and stone. They cost between $10 and $30 a square foot on average.
Pionite Countertops Cost
Pionite is another reputable brand of laminate countertops with a range of colors and patterns. These include a selection of solid colors and some patterns that mimic the look of granite or marble. They cost between $10 and $30 a square foot on average.
Cost to Install Formica Countertops
Formica has changed over the years, from the only brand to one of the more luxury manufacturers. They still make a line of solid colors and patterns and have an antimicrobial finish standard on many of their products. They also have some luxury colors and finishes. The costs for Formica ranges from $15 - $40/sq.ft. for the material. The cost to install these countertops is roughly the same as other materials - $10 to $20 a square foot.
Wilsonart Countertops Cost
Wilsonart has become synonymous with luxury and high-end laminate countertops. All their materials are antimicrobial, and they have an exclusive AEON finish that makes their counters 5 times more durable. They have options for undermount sinks and intricate edges. They cost $18 - $40 a square foot on average.
Luxury Laminate Countertops
Previously, laminate counters were considered low-cost and low-quality, but times have changed. Laminate now comes in luxury finishes, colors, and patterns that make them affordable yet durable, long-lasting, and attractive.
Luxury laminate is found from manufacturers, such as Formica and Wilsonart, with others like Pionite beginning to produce them. They typically cost between $25 and $40 a square foot and have fewer visible seams 6, a more durable finish, patterns and colors that closely mimic the look of stone or wood, and the ability to have an undermount sink rather than a drop-in sink.
Laminate Countertop Edge Options
While standard laminate countertops come with a square edge, newer designer counters and luxury countertops offer different edges. This includes very decorative and stylish edge options to complete your kitchen. Each has a range of costs.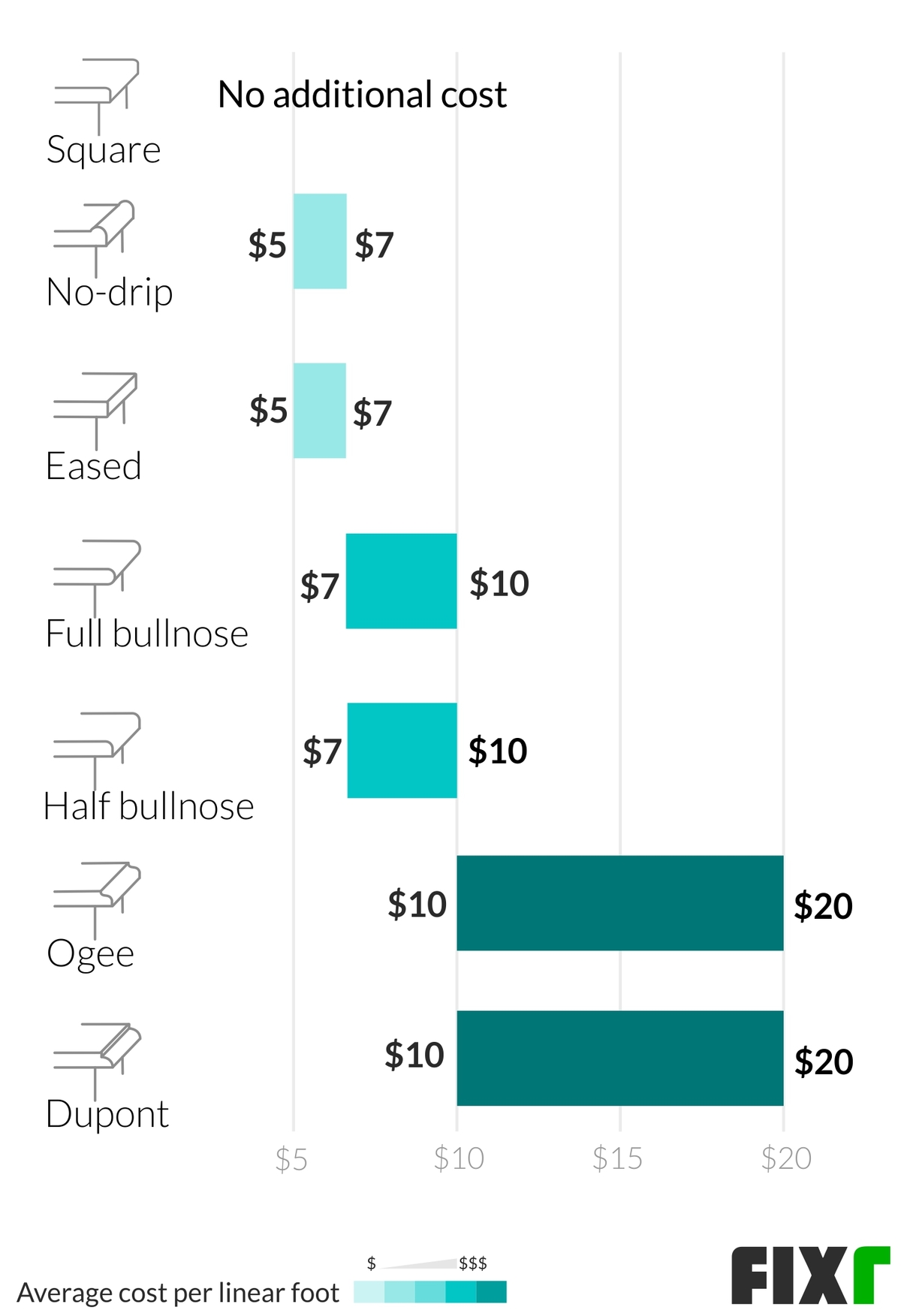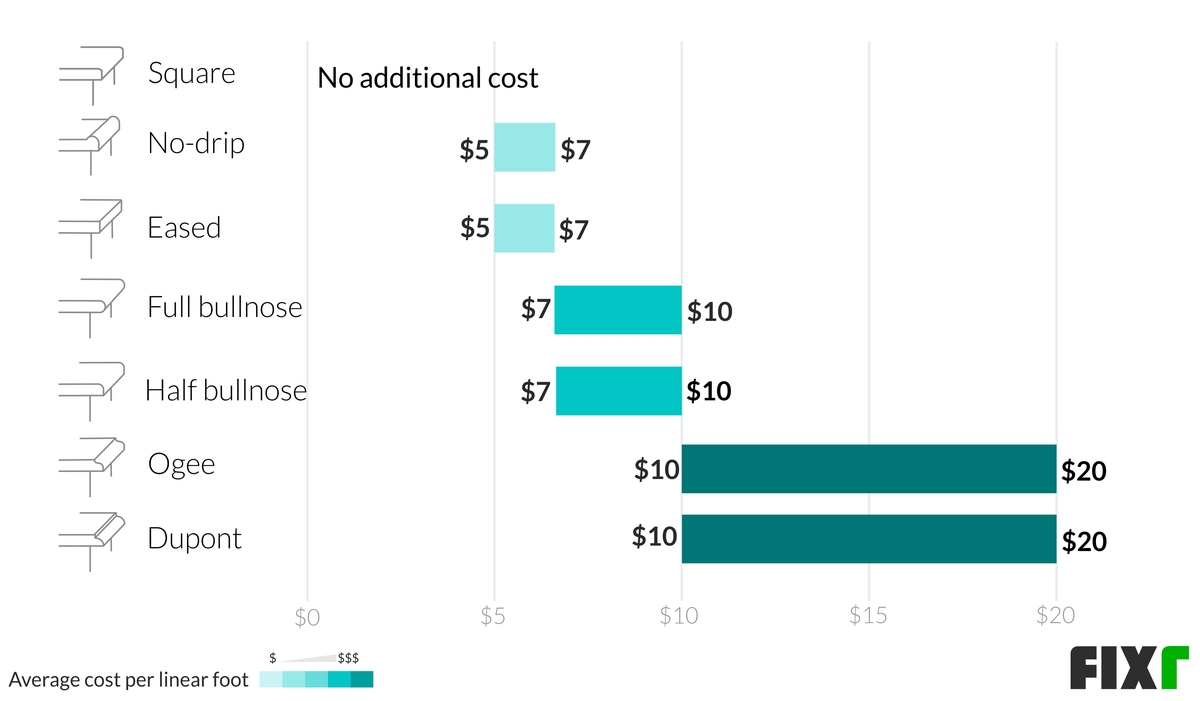 | Edge | Average Cost per Linear Foot |
| --- | --- |
| Square | No cost |
| No-Drip | $5 - $7/linear foot |
| Eased | $5 - $7/linear foot |
| Full Bullnose | $7 - $10/linear foot |
| Half Bullnose | $7 - $10/linear foot |
| Ogee | $10 - $20/linear foot |
| Dupont | $10 - $20/linear foot |
Square Edge
Most standard laminate countertops come with a square edge. This has a sharp corner, which is usually seamed at the 90-degree point. This edge is standard and usually has no additional costs.
No-Drip Edge
The no-drip edge is generally only put on laminate countertops. Just before the final edge, the countertop raises slightly into a bump that helps stop spills from sliding over the edge. The look is subtle, and while it does not stop big spills, it keeps things clean. This edge is usually between $5 - $7 a linear foot.
Eased Edge
An eased edge is a square edge that has the top softened slightly. This makes a nicer transition and also hides the edge seam a little bit better. This edge costs $5 - $7 a linear foot.
Full Bullnose Edge
The full bullnose edge has a curved top and a curved bottom, so the entire edge is completely rounded. This is a fairly new edge for laminates and is only done with the more luxury types. It costs $7 - $10 a linear foot.
Half Bullnose Edge
The half bullnose edge has a rounded top, but a square bottom. It is a little easier to do and is found on nearly any type of laminate countertop. Costs range between $7 - $10 a linear foot.
Ogee Edge
The ogee is a decorative edge found on luxury laminates. It has a sharp top that extends downward into a long curve. It costs between $10 - $20 a linear foot, depending on the size and manufacturer.
Dupont Edge
The Dupont edge is another decorative edge found on luxury laminates. It is similar to the ogee, but with a shorter, sharper top and a shorter curve at the bottom. Prices range between $10 - $20 a linear foot.
Talk to local pros to get quotes for your laminate countertop installation
Cost to Install Laminate Countertops
Laminate countertops are fairly easy to install. In many cases, they are done DIY when using standard sizes and materials. Installation typically costs between $10 and $20 a square foot. Prices are higher for luxury laminate and for laminates with fewer visible seams.
In addition to the basic installation costs, you may have other costs included as well. For example, undermounting a sink adds about $200 to the project cost. Finishing corners on the laminate adds between $25 and $50 for each corner, depending on the laminate type.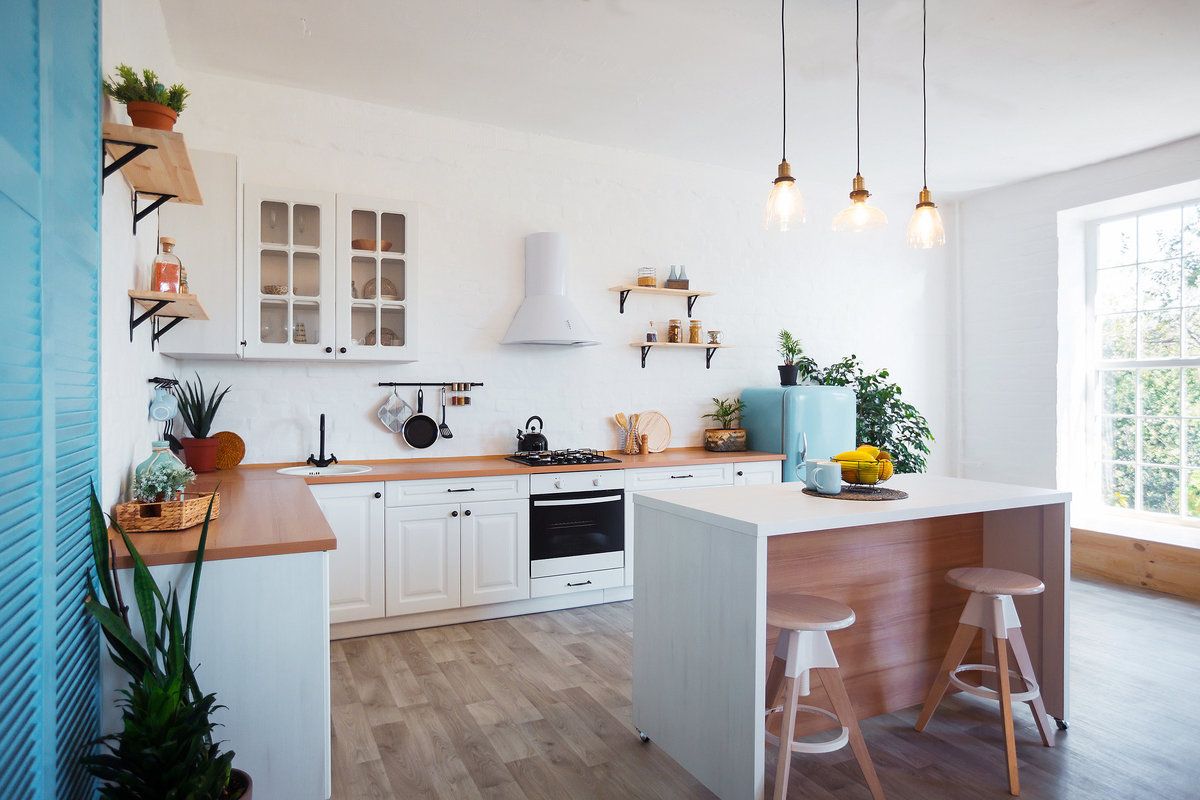 What Is the Difference Between Laminate and Formica Countertops?
The terms "laminate" and "Formica" have been used interchangeably for years, which has led to confusion over whether there is a difference between the two materials. This is because Formica was the first manufacturer of laminate countertops, and like many name brands, the manufacturer name became synonymous with the material.
Today, you may still purchase a Formica brand laminate countertop. You may also purchase a laminate countertop from one of several other reputable manufacturers. Each has its line of colors, patterns, edge styles, and surfaces. Formica is a brand of laminate, and there is fundamentally no difference between the two.
Cost to Replace Laminate Countertops
Some installers charge the same amount for installing new countertops or for replacing them. Others charge an additional fee of $8 to $10 per foot for removing and disposing of the old laminate counters. This increases the cost of the average project by $240 to $300 for replacement over the typical cost of a new installation.
Pros and Cons of Laminate Countertops
The biggest pro for installing laminate countertops is the cost. Laminate costs roughly half of what other countertop types cost. Laminate is also fairly low maintenance because it does not need to be sealed or require special cleaners. Newer laminates are also very durable, resisting scratches and scuffs, and it is also possible to get antimicrobial surfaces for a safer kitchen.
On the other hand, laminate is not very eco-friendly because it is made of plastic and cannot be recycled. It also produces a lot of VOCs when being produced and continues to off-gas after installation. While luxury laminate is durable and long-lasting with fewer seams, most standard laminate eventually begins to delaminate, meaning peel around the edges. So, laminate does not tend to last as long as other materials.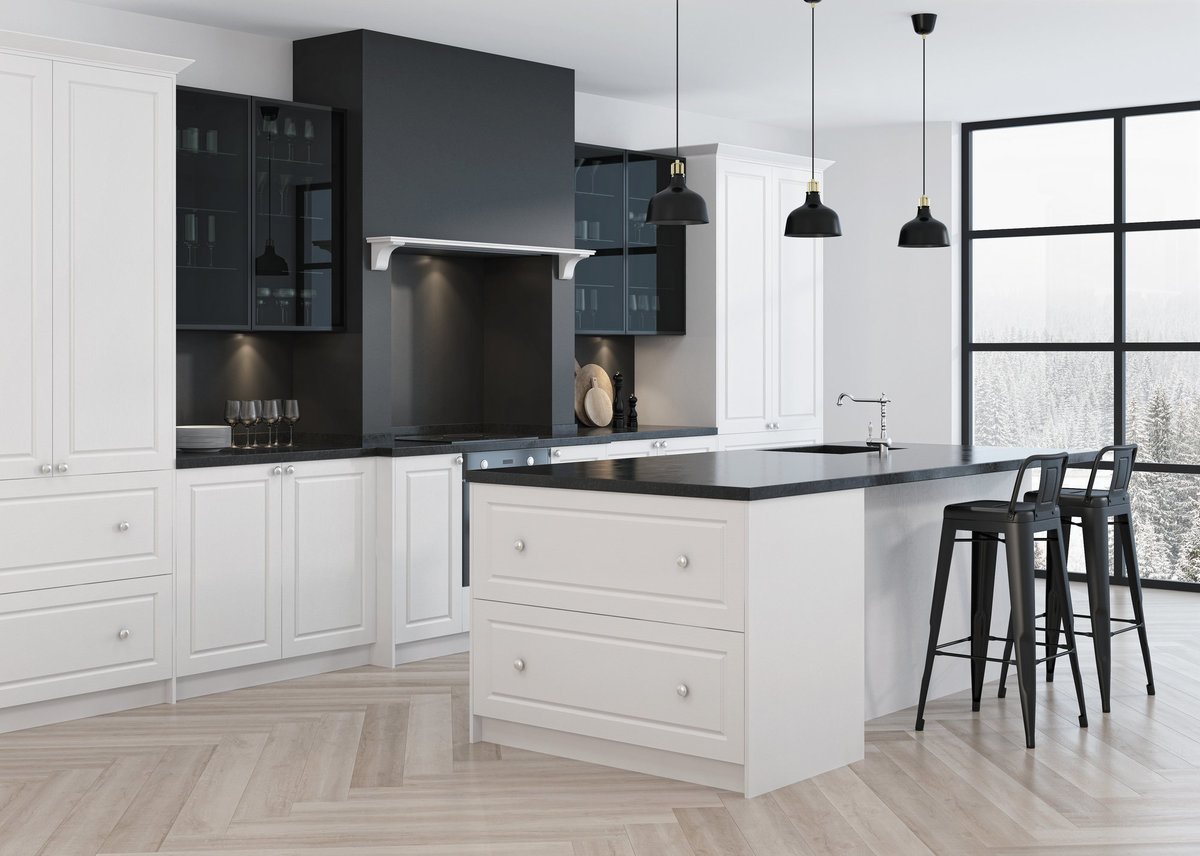 ​
Get free estimates from laminate countertop installers near you
Granite vs Laminate Countertops Cost
Laminate counters are very affordable when compared with granite. The average granite countertop costs $3,000 to $3,500 and is higher for some colors and patterns. Granite tends to last longer than laminate by about 10 years, but you do have to take steps to maintain it. Laminate is lower maintenance. Both come in a range of colors and styles and support several sink sizes and styles.
Corian vs Laminate Countertops Cost
Corian is the name brand for solid surface countertop material. This is a solid plastic countertop, rather than layers of paper and plastic-like laminate. It is much more expensive than laminate at a cost of $50 - $150 a square foot just for the material. It appears seamless and has an integral sink, but it scratches and melts easily. Laminate does a better job of resisting scratches and heat. However, a solid surface material lasts a few years longer, about 15 years compared to laminates 10 years.
Laminate vs Quartz Countertops
If you're looking for a man-made material for your countertops, rather than a natural one like granite, two of the most popular choices are quartz and laminate. Both materials can come in a range of different colors and styles. Both can also be made to mimic the appearance of other materials including granite and marble. This is where the similarities between the two materials end, however.
Laminate is made up of many different layers of paper that have been laminated together. Quartz is made of roughly 93% natural quartz stone, bound together with resins and pigments. Of the two, quartz is much harder and more durable. It resists scratching, staining, and burning —all things that can impact laminate to some degree. Quartz is also much more expensive than laminate on average, with costs ranging from $1,750 to $3,000 for 30 sq.ft.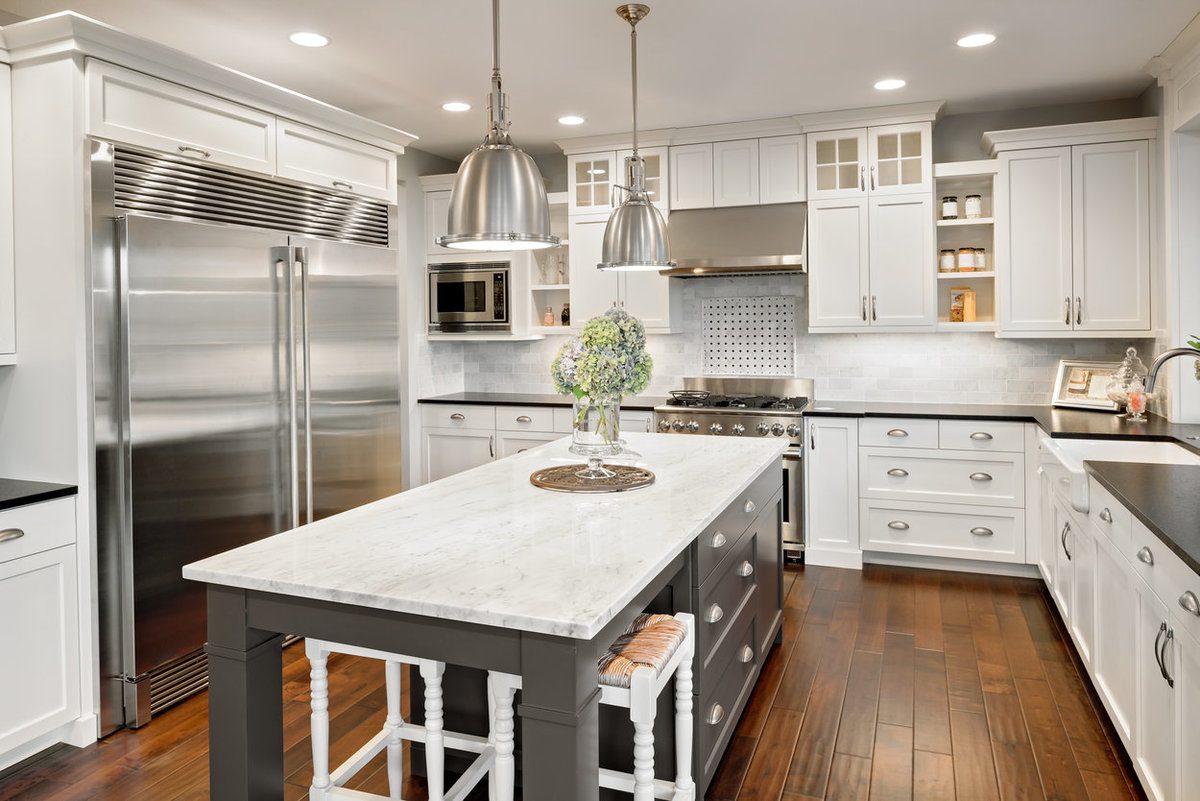 Compare prices from laminate countertop installers near you
Enhancement and Improvement Costs
Laminate Countertops that Look Like Granite Cost
All laminate countertop manufacturers now make patterns that look like granite and other natural stones. They have costs starting at $15 a square foot, although the most realistic looking countertops are closer to $40 a square foot.
Adding a Backsplash
It is very common to install a new backsplash 2 at the same time as the countertop to give the entire kitchen a makeover at once. The average cost of a new backsplash is around $1,500.
Sink Installation
The sink cutout is included in what you pay for the countertop, but you have added costs for installing the sink after the counter is in. The average cost of sink installation is around $400.
Cooktop Installation
Laminate countertops are not usually made for drop-in cooktops. Some manufacturers may work with this but may not guarantee it. In most cases, a range installation is the best available option for laminate, with average costs of around $600.
Old Countertop Removal
Some installers remove the old countertop at no additional charge. Others may charge between $8 and $10 a square foot to remove the old material.
FAQs
Are laminate countertops cheaper than granite?
Yes, in many cases, they cost roughly half of what a granite countertop would cost.
Can you put laminate over laminate countertops?
Technically yes, but this means that the countertop is only as good as the first layer. So if it is not stable, the new countertop is not either.
How long do laminate countertops last?
Standard laminate lasts 10 years, while some luxury laminates last up to 20.
Is Corian better than laminate?
Corian is the name brand of solid surface plastic countertops. Both have their advantages, disadvantages, and appearances. Choosing one over the other is a personal decision.
Are laminate countertops out of style?
Not at all! New luxury laminate brings a lot of style and pattern to your kitchen for less than other countertops.
Remodeling Terms Cheat Sheet
Definitions in laymen's terms, cost considerations, pictures and things you need to know.
See full cheat sheet.
1Grade: The process of evening out the ground's surface, making it either flat or sloped.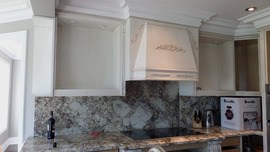 2
Backsplashes: The upright surface, often made of tile, behind a kitchen counter, sink, or stove, that protects the wall from damage from splatter due to kitchen activities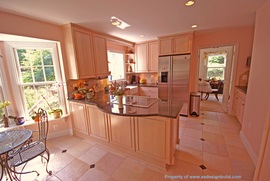 3
Peninsula: A metaphorical term for an extended kitchen counter space connected to the wall on only one side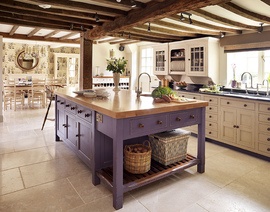 4
Island: A kitchen counter that is not attached to walls or other surfaces, and that can be accessed from all sides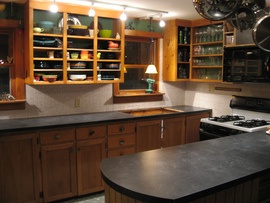 5
Formica: A brand name laminate very commonly used for countertops, made of several layers of paper or fabric with melamine resin. Formica solid surfacing is a different type of material. It is a single layer, made of acrylic resin mixed with mineral fillers. It is non-porous and durable.
6Seams: A fold, line, or groove where two pieces of material join together
Cost to install laminate countertop varies greatly by region (and even by zip code). To get free estimates from local contractors, please indicate yours.


Sours: https://www.fixr.com/costs/install-laminate-countertop
Formica Countertop Costs
How Much Does It Cost To Install A Formica Countertop?
$1,265
(30 linear feet)
Get your job done in 3 easy steps
1
Howmuch.net finds the best top-rated contractors in your area
2
Contractors give you free customized estimates
3
Compare estimates & hire the contractor that will best fit your needs
Indoor Cost Guides Custom Countertops Formica Countertop Costs
Formica, which is a form of laminate countertop, has been a wildly popular option in kitchen upgrades and kitchen and bath countertops for years. It comes at that higher cost because, although it looks like a high-quality stone or granite, it is actually a resin-topped material that is incredibly durable and long-lasting.
Labor or installation costs will vary based on a long list of factors. They include the complexity of the layout of the countertops (as unusual shapes or longer lengths require higher installation costs), location outside of major urban areas, the addition of elements like cutouts, and any onsite fabrication.
Formica countertops installation: 30 linear feet for a 200 sq.ft. kitchen.
| Item | Unit Cost | Quantity | Line Cost |
| --- | --- | --- | --- |
| Countertop | $31 per linear foot | 30 | $930 |
| Labor Cost | $30-$40 per hour | 10 | $300-$400 |
| Total Cost | $41-$43.33 per linear feet | 30 | $1,230-$1,300 |
Other considerations and costs
Some experts say that waiting until the early winter to book an installation can save tremendously on installation costs, which can often add up to close to 15% of the price of the project – or more.
Costs can vary depending on the installer you choose, the edging selected, and the pattern or finish with PremiumFX and 180F two of the most common. The G-9 high-pressure laminate is comparable.
Pricing does not reflect additional components such as backsplashes.
Costs do not reflect the need to remove existing countertops and cabinetry or for hauling away the debris.
Any customization will boost the price of the Formica countertops substantially, such as drop-in sink cuts, etc.
DIY considerations
Although it is possible to install countertops as a DIY project, it is not advisable. For one, the measuring process has to be done with precision, and even a small mistake can cost the entire project budget.
Lifting and maneuvering even a moderate-sized piece of Formica is difficult and even dangerous, and so it is not a one-person project.
If opting to do a DIY project, measuring and having professionals then cut sections to length or to size is the best route, though cutting fees and the need for laminate facings to cover cut marks will all bump up the cost for the project.
Big box improvement stores and contractors are readily available to do full Formica countertop installations from start to finish, and this ensures the best results.
Material costs add up quickly and can run upwards of $200 or more per section installed. This is due to the need for support materials, glue, specialty drill bits, saws, etc.
References
Craftsman Estimator Costbook, complete series year 2019.
Latest prices found on Home Depot and other vendor Web sites.
Literature review of DIY Web sites.
Cost by city
(30 linear feet)
New York, NY$2,032
Bronx, NY$1,670
Brooklyn, NY$1,392
Philadelphia, PA$1,736
Washington, DC$1,507
Atlanta, GA$1,363
Miami, FL$1,240
Fort Lauderdale, FL$1,299
Minneapolis, MN$1,523
Chicago, IL$1,775
Houston, TX$1,831
San Antonio, TX$1,229
Austin, TX$1,392
Denver, CO$1,176
Phoenix, AZ$1,240
Las Vegas, NV$1,361
Los Angeles, CA$1,534
San Diego, CA$1,392
San Jose, CA$1,681
Seattle, WA$1,231
Local costs have been calculated by accounting for labor and material cost differences across different cities. To get accurate cost estimates, indicate yours:
Sours: https://howmuch.net
How to Install Sheet Laminate on a Countertop
Table of Contents
Types Of Formica Countertops
Advantages Of Formica Countertops
Disadvantages Of Formica Countertops
Formica Countertops Cost
Countertop Cost Comparison
DIY Or Hire A Pro?
How To Install Formica Countertops
Steps to Install Formica Countertops
Find A Countertop Contractor
Types Of Formica Countertops
One of the most important factors in determining how much your Formica countertops cost is the type you choose. Just as with any other material, there are variations that offer different qualities that could make it a good fit for your project.
Formica's traditional series is the most common. With more than 50 patterns available, you are sure to find one that fits into your décor and design. Within this series is the PremiumFX line, which includes premium finishes such a high-gloss and 3D patterns. These typically come in sheets that are 18 inches wide.
The 180FX series, by comparison, is much larger at 5 feet wide. Often mistaken for marble, this can be a low-cost alternative to a natural stone look. A newer addition to the product lineup is writable surfaces such as chalkboard and whiteboard styles.
Advantages Of Formica Countertops
Although the average cost of Formica countertops certainly is one of the biggest advantages you'll hear from those that recommend it, it is not the only reason so many homeowners choose this option. Here are other qualities that can make Formica a good choice for your project.
Customization: Whether your kitchen or bathroom décor is rustic, contemporary, traditional or another aesthetic, there's a good chance that laminate counters will suit it. There are so many colors, patterns and styles to choose from that you're sure to find a counter that's just right for you.
Easy installation: Comparatively, it is much easier to install Formica countertops than other types of materials. This means hiring local remodeling contractors to handle the job could result in reduced labor costs — on average, the project only takes a few hours, keeping your overall Formica countertop prices
Low costs: How much are Formica countertops? When stacked against granite or marble, they are much more affordable in every respect. If you want to keep your remodeling project under budget, this may be the way to go.
Paintable: If you decide to change the style or décor of the kitchen or bathroom, the good news is that you can easily paint Formica countertops instead of replacing them. All you need to do is clean them with hot, soapy water and then again with ammonia. Sand the entire surface with sandpaper and fill any holes with wood filler. Apply a primer and then at least two coats of an oil-based paint.
Disadvantages Of Formica Countertops
When it comes to deciding whether or not to choose Formica, cost is not the only consideration. Bear in mind that this material comes with a number of disadvantages that could affect your verdict. These include:
Prone to damage: Because they are made by gluing several layers of material together, Formica countertops are not as strong or durable as other types of countertops. For example, they can be scratched or gouged by sharp objects — which is why you should always use a cutting board when cooking. They are also vulnerable to burning, warping or melting under excessive heat, so you should never place a hot skillet or pot directly onto its surface. Replacing the entire counter is fairly easy, but repairing a small section is more challenging.
Lower home value: What is the cost of Formica countertops? From a home improvement perspective, its affordability makes it a good choice. However, if you're hoping the project will boost the resale value of your home, you may be disappointed. Their inexpensive nature is unlikely to impress any prospective buyers.
Formica Countertops Cost
Compared to other materials, Formica is one of the most affordable options:
Formica Countertops Minimum Price: $400
Formica Countertops Average Price: $1,200
Formica Countertops Maximum Price: $2,500
Naturally, there are other factors such as grades, extra materials and type that can influence the price tag of your project. It's important to keep these in mind when budgeting for your remodeling job.
Countertop Cost Comparison
Formica's cost per square foot makes it very affordable in contrast to other materials. To provide you with a clearer idea of how these surfaces compare to each other, take a look at this chart:
DIY Or Hire A Pro?
Because it is lightweight, inexpensive and installs in a matter of hours, you would be forgiven for thinking that installing Formica or other laminate countertops is something you can do yourself. However, inexperienced DIYers may find this project a bit more challenging than it appears.
That's because you need to make sure you measure, cut and trim precisely to get the ideal fit. It is highly recommended that you hire a professional contractor to take care of this work, or at least have the laminate trimmed and cut at your local home improvement store to ensure a precise measurement.
At ImproveNet, we know that hiring professionals is the best way to achieve the highest quality results for your projects. That's why we connect you with local remodeling contractors who can help with your kitchen or bathroom job.
How To Install Formica Countertops
Whether you hire pros or decide to tackle it yourself, the process of installing Formica countertops is practically the same. As with any home improvement task, preparation is the key to success.
Tools
Tape Measure
Level
Gloves
Screwdriver
Drill
Screws
Nails
Miter Bolts
Wrench
Pry Bar
Hammer
Caulk
Masking Tape
Pencil or Pen
Circular Saw (if cutting the counters yourself)
File
Compass
Sander or Sandpaper
Iron
Brackets (if adding a new sink)
Extra Wood
Steps to Install Formica Countertops
Measure the width of the counter, adding an overhang of about 0.75 inches.
Check to ensure the walls behind your counters are straight and the surfaces are level.
Shut off your electricity, remove the sink and all associated attachments.
Skip to Step 11 if you're laying the laminate over existing countertops.
Cut the caulk along the backsplash and remove any bolts and screws below the countertops.
Use and hammer and pry bar to pull the existing countertops away from the cabinets.
Cut the new countertop to length, filing the edges if it needs to be shorter.
Ensure your cabinet drawers will clear the edges of the new counters. Add shims or build-up strips to raise the countertops if necessary.
Position the new counter in place, ensuring it does not go higher than the bottom edge of the backsplash.
If a gap exists along the back wall, trace along the edge with a pencil and sand down the edge to keep it flush.
Apply the laminate, using an iron on top of a damp cloth to seal it to the counter.
Flip your sink and place it in the desired location, then trace it and add a half-inch of space all the way around.
Use a circular saw to cut out the hole for the sink.
File the edges of the cut-out.
Add extra support beams along the edges of the new counters.
Add angle brackets inside the cabinets if you don't already have them.
Drill centered holes into the angle brackets.
Put the countertops in place with adhesive or caulk. Tighten the miter bolts underneath.
Gently tap along the tops of the counters.
Finish installing the sink, adding caulk around the edges and connecting all plumbing.
Find A Countertop Contractor
Affordable, versatile and relatively easy to install, it is no wonder that Formica remains a popular choice for countertops. If you want to change the look and feel of your kitchen or bathroom without breaking the bank, this is a good way to do it.
Need help with your countertop project? Trust ImproveNet to put you in touch with a remodeling contractor.
Get free estimates from local countertop contractors
Sours: https://www.improvenet.com/r/costs-and-prices/formica-countertops
Formica countertops cost of average
Granite like this is gorgeous but it's far from your only option.
This guide will help you get a general idea of what you can expect in terms of costs when it comes to the purchase and installation of a quartz countertop.
Cost Chart
Click the name of each option for more details.
You've decided that you want new kitchen counters, now you just need to know how much they're going to cost you. Budgeting for them is important, and since the cost of various materials can vary greatly, it's important that you know what you're getting into cost-wise with every option you consider.
Price Summary
Kitchen countertop prices start as low as $20 per square foot for plastic laminate to $250 or more for rare stone. Use the cost chart to navigate through your different options.
Below you'll find a brief description of the 15 most common types of countertops and their average cost per square foot. Just remember that your final cost will vary depending on the size of your kitchen, the complexity of your layout, and any additional charges for labor that your contractor sees fit to charge.
Granite
Most 'dream kitchens' include granite. Its popularity stems from the fact that it's heat resistant, scratch-resistant, and every piece is truly, uniquely beautiful. Granite is sturdy, gorgeous, and adds value to your home, but how much does it cost?
As a natural stone, it is one of the more expensive options. It's also one of the more durable options, especially if you properly seal and maintain your granite countertops. You can pay as little as $40 per s.f. for installation, but you can also pay upwards of $200 per square foot, depending on the type of granite you choose.
Return To Table Of Contents
Corian
You may have heard Corian referred to as solid surface countertops because they are the original solid surface material. DuPont's iconic material was pretty superior in its day, but it still remains a great choice if you're looking for something pretty and practical in your kitchens.
The resin and mineral blend of the material may be prone to scratches and not resistant to high temperatures, but don't let that turn you off. Minor scuffs and scratches can be buffed right out of Corian's surface, and the flexible material is far less likely to crack than natural stone. Plus, it doesn't have to be sealed. The cost of materials for Corian counters runs about $42 to $65 per s.f. (this does not include cost of labor).
Here's more about why Corian is such a fantastic choice.
Return To Table Of Contents
Quartz
Quartz is an engineered stone. It is made of a resin and quartz blend which allows for more color choices than you can find with natural stone. Quartz is a little more flexible, too, so it is less likely to crack during installation. It looks like natural stone, but without the imperfections, and it is a hard-working material that is a popular choice in many kitchens.
Despite being man-made, quartz is similar in price to natural stone. Expect to pay around $60-$150 (or more) per square foot of quartz countertops installed.
Return To Table Of Contents
Marble
Marble is the epitome of luxury. It's softer than other stones, so it's easier to work with when fabricating. It's also heat resistant and cool to the touch, plus it's naturally stunning with a wide array of patterns and colors to choose from. Its benefits are also its detriments, since softer stone can chip and scratch easier. It's also porous, so it will stain unless it's sealed properly. However, if you've got your heart set on it, it's not likely any of these negatives will sway your decision.
Unfortunately, the price might. At $125 to $250 per s.f., marble countertops are not cheap. That's probably why many people search for alternative stone surfaces that look like it, but that have a slightly less ostentatious price tag.
Return To Table Of Contents
Laminate
Plastic laminate has an unfairly earned reputation as being 'cheap.' Yes, it is less expensive than most other materials available, but there is a place for everything, and for laminate, that place is in the kitchen, especially if you have a tight budget. Laminate is made from layers of paper or plastic and resin. Good quality laminate is durable, waterproof, and attractive, but it's still cheaper than stone or other materials.
At an average cost of $20 to $50 per square foot, laminate is perfect for those on a tight budget, but just don't expect the same durability or hardiness that you get with natural stone or solid surface. Laminate has its limitations, but as long as you go in knowing that, you'll probably be fine with the results.
Return To Table Of Contents
Concrete
Concrete has seen a rise in popularity as an option, particularly in large indoor and outdoor kitchens. With added pigment, concrete can be made to match any kitchen. It's sturdy and durable, but it's also porous, so you'll need to have it properly sealed to prevent stains. It's not the same stuff you see on sidewalks and blocks, though it is structurally similar. Concrete countertops can actually be very pretty and artistic.
Surprisingly, concrete countertops aren't cheap and they are no bargain compared to natural stone. Expect to pay around $70 to $150 per s.f. installed and know that the price could vary depending on the types of dyes or pigments used to stain the concrete as well as whether you have it poured on site or use pre-formed slabs.
Return To Table Of Contents
Solid Surface
A few decades ago, the only solid surface countertops you could find were branded under the Corian logo. After the patent on the name 'solid surface' ran out, more companies lined up to offer their own versions of the space-age stuff. Because of the special binders used in the sealant, solid surface counters have no seams and appear to be all one long, continuous piece. They're neat, functional, and attractive, plus they don't cost as much as stone slabs do.
Solid surface counters typically cost between $75 and $120 per s.f. They also require less maintenance than some other materials, which can make them even more cost effective in the long term.
Return To Table Of Contents
Formica
Formica is another material that gets a bad rap for being 'cheap.' Formica is one specific brand of laminate countertops that has become such a household name that most people use the terms 'laminate' and 'Formica' interchangeably. As far as laminates go, Formica is one of the best, using sturdy layers of plastic bonded to particleboard to create worktops that are durable and attractive.
The price of Formica countertops is between $20 and $30 per square foot, making it an attractive option for small budgets.
Return To Table Of Contents
Stainless steel
Not just for use in commercial kitchens, stainless steel countertops are finding their way into more and more homes these days. The benefits of stainless steel are obvious–it's durable, easy to clean, and has a modern look that suits many new kitchens. It's perfect for passionate cooks who need the space to create culinary masterpieces, but how much does it cost?
Expect to pay between $75 and $150 per s.f. for stainless steel. They are super easy to install, which keeps the overall price down, and of course the lack of maintenance makes them pretty attractive, too.
Return To Table Of Contents
Silestone
Silestone is a brand name of a quartz countertop product. It's one of the most popular quartz brands and like other engineered stone it is sturdy, stain-resistant, and can be customized to perfectly match your kitchen decor. It comes in a variety of colors and finishes, which do affect the final price, but overall, expect to pay anywhere from $50 to $100 per square foot depending on the thickness of the final product.
Return To Table Of Contents
Cultured Marble
Cultured stone takes the best of natural stone–the beauty, color, and texture–and combines it with resins and pigments in a mold to create fixtures such as countertops, tubs, and shower walls. It's the beauty of marble with the durability and stain resistance of engineered stone.
Cultured options cost less than regular marble, but it costs more than some other materials, including laminate. It can cost anywhere from $40-$140 per square feet depending on the thickness of the finished product. It's much less expensive than the real thing, but it's a pretty alternative.
Return To Table Of Contents
Recycled Glass
Recycled glass countertops are fashionable and eco-friendly. Plus, they're quirky and cool, perfect for a retro-styled kitchen or just as a fun statement. They're made from bits of recycled glass, pigment and resin or cement mixed to form a kitchen work surface. Of course, not all recycled glass is brightly colored or bold–they can be colored any way you want–but they're definitely a popular choice for those looking to reduce their carbon footprint.
To get a cute, terrazzo look, expect to pay between $50 and $125 per square foot. Of course, the cost of the final result will vary depending on the type of glass used. Some manufacturers use trendy colored glass, which can cost a little more.
Return To Table Of Contents
Carrara Marble
When it comes to marble, all types are not created equal. Believe it or not, there are some types that are less expensive. Carrara is one type that isn't the pure white that most people associate with marble. Instead, its grey veins give it a shadowy look that's beautiful, but often less expensive, than its bright white counterparts.
Carrara is usually the cheapest option, starting at around $50 per s.f. installed and going up depending on the complexity of fabrication.
Return To Table Of Contents
Travertine
Travertine is often called the 'black marble,' but it's actually a type of limestone formed under extreme heat and pressure. It's stunning, no denying it, but it's also high maintenance since it's softer than other stones and scratches easily. It's also very porous and must be sealed properly and regularly. If you aren't afraid to take it on, it can completely transform your kitchen in a really nice way.
Look at paying between $50 and $100 per s.f. for the privilege of having beautiful travertine countertops in your home.
Return To Table Of Contents
Soapstone
Soapstone is a hardworking material that's perfect for kitchens. It resists bacterial growth, is heat resistant, and doesn't require sealing. You can sit a hot pan right on it, knead dough on its surface, or just admire its warm, talc-like appearance. It's beautiful and practical, and it's been used in science labs and medical facilities for decades, so you know it's reliable.
It's also fairly affordable. Look at paying between $70 and $120 per square foot of fabricated soapstone. Just remember to add in installation costs, which can run between $30-$50 per s.f. depending on where you live.
Return To Table Of Contents
Butcher Block
Wood is warm and inviting, plus they can take a lot of abuse. You can cut food on it, eat on it, and do whatever you want on it, but it may not look so great after a few years. Some butcher block countertops need to be oiled several times per year, but otherwise, maintenance is fairly low.
Prices for wooden counters can vary. Butcher's block, one of the more popular styles, costs from $35 to $200 per square foot, depending on the thickness of the wood.
Return To Table Of Contents
Once you know what you want in your home, be sure to get a minimum of three quotes from contractors who will install them. For stone, it's absolutely best to use a place that sells, fabricates, and installs the counters rather than using independent installers.
Take the time to research your costs, consider what you need and want in your kitchen, and realistically budget for your new countertops and you'll be more likely to have a great experience.
Updated: August 24, 2018
Sours: https://countertopinvestigator.com/prices/
Laminate Countertop (Basics) - SECRETS TO PROFESSIONAL RESULTS!
Formica Countertops Cost & Guide 2021
Our formica countertops cost guide includes detailed information regarding formica countertops as well as all the costs involved in getting one.
The kitchen is clearly one of the essential rooms in our homes and undoubtedly the heart of most homes. It's the place where you will find your most favorite meals. It's the hang-out place for everyone in the family and the center spot for conversations when catching up with your loved ones as you prepare food or sip a cup of tea or coffee. It's probably one of the most used or busiest rooms in your home, and the rapid wear and tear can prove this fact.
When your kitchen space is looking outdated and drab, you might consider doing a complete remodel to revamp it. But in some cases, tearing your kitchen down may not be necessary. All your kitchen may need to spruce it up could be just a few minor upgrades and adjustments to change its look and improve its overall appearance. Having a functional kitchen is essential, but making it look appealing is a bonus. After all, everyone wants to cook meals in a visually appealing kitchen and not one with outdated, worn out features.
Kitchen countertops occupy a big space in the kitchen, and they are probably the first thing that anyone notices in a kitchen. If they are worn out or outdated, they can change the entire look of your kitchen. Updating your kitchen countertops could be the little magic that will transform your rather dull kitchen space into an aesthetically appealing space. Typically, countertops command the tone of a room. The style of your countertops enhances the entire room and defines your taste.
Seeing that the appearance of countertops can either make or break the entire look of a room, it's essential to make a wise choice when it comes to countertops materials. You need to ensure that the countertop material you go for will compliment your kitchen without breaking your bank account. You need a countertop material that is not only cost-effective but long-lasting and gives you a variety of styles in terms of color, patterns, and design. You need a countertop material that is versatile and will provide you with a practical solution for your countertop needs.
Even though there are several types of countertop materials in the market today, the one that perfectly suits the above description is none other than Formica. Yes, you heard right! Formica countertops are rapidly making a comeback and all for good reasons. While some people may actually frown at the thought of installing Formica countertops, you should know that this particular countertop material has over the years undergone changes. Formica countertops are now available in an array of colors, lots of patterns and styles to choose from, and you can get all these unbelievable qualities still at a fraction of the cost of other kitchen countertop materials.
Formica countertops have come a long way. In the past, they had little appeal with limited patterns and were only available in bright colors that were not eye-catching at all. But the modern Formica is something totally different from the one in the past. This countertop material has advanced and to be classier, elegant, and more contemporary than what was available back in the 70's. It is available in a variety of colors, patterns, and edges that will effortless transform your kitchen into a modern entity and easily blend with every other aspect of your kitchen.
Benefits of Formica Countertops
Formica countertops fall into the category of laminate countertops and are known to be the top producers of laminate products in most countries. Its popularly becoming a favorite countertop choice among homeowners today. Formica countertops stand out because they are made of high-quality material, they are attractive and quite functional. A report shows that about 70% of homeowners still prefer Formica (laminate) countertops for a variety of reasons which we will discuss comprehensively in this guide.
Let's look at the benefits of Formica countertops and the reasons why you should consider them when remodeling or building your kitchen or bathroom.
Durable
Countertops generally take in a lot of abuse. They serve as a working space, and in the kitchen, they offer a meal preparation area. When you are looking for a countertop material, you have to install one that will hold up to tear and wear. It must take in cuts, scratches, scuffs, and dings without leaving the surface with adverse damages.
Formica countertops are the perfect description of durability. They will take in a serious beating without scratching, cracking, or showing signs of aging. Even though they have some degree of heat resistant, you should restrain from putting extremely hot pans and pots on the surface. But, generally, Formica is way tougher than most natural countertop material available. Once you install them, you will not have to worry about an expensive countertop replacement for years to come.
Low-Cost
A kitchen remodeling project can cost thousands of dollars and leave your pockets dry. When you think of countertop replacement, you might be tempted to postpone it when you factor in the high prices for installing natural countertop materials such as quartz, marble, stone or granite. Formica countertops are incredibly affordable and will still give you the same aesthetics as the natural countertop options.
The price for Formica countertops is right, quite affordable making the installation project cost-effective. You will achieve luxurious, expensive modern looking kitchen at a fraction cost of the natural kitchen countertop options.
With a quarter of the price of what you would have spent on a real stone countertop, you will achieve replica of your favorite high-end natural stone countertop. In fact, with the reduced cost of Formica countertops, you will be left with enough room in your budget to make other kitchen upgrades, and you will end up with an updated modern luxurious kitchen without necessarily breaking the bank.
Variety of Colors and Patterns
One thing that stands out with Formica countertops is the wide variety of colors and patterns. Formica gives you infinite choices and possibilities when it comes to designs and styles. You can get any pattern or color that will match just any look that you desire. Formica countertops have gone through technological advancements, and now they have countertops products that replicate most high-end natural surfaces such as marble or granite.
If you have been dreaming about that cover magazine kitchen with real granite slab but the price tag is way over your budget, you do not need to worry. Formica has you covered with a variety of classic and luxurious patterns to choose from. You can get countertops that mimic the look of stone, natural wood, granite, marble, or any style that suits your taste and personality.
With Formica products, you will be able to get subtle yet classy colors. Elegant patterns that illuminate warm undertones, or exotic patterns and colors that will effortlessly complement your home décor, cabinets and most importantly define your style better. In fact, Formica is one the celebrated brands when it comes to beautiful finishes, colors, and patterns.
If you are shopping for countertops, you will have a wide variety of contemporary to traditional designs to choose from. Better yet, you will not miss something that will transform your bathroom or kitchen and make your remodeling project worth every cent. Formica products are continuously changing, always coming up with new colors, patterns, and designs to suit the modern home setup.
Edging Options
When shopping for countertops, you are not just looking for the right materials; you want something that has attention to details when it comes to the finishing. Formica offers you various edging options for you to choose from. Formica has ideal edges that will give your countertops eye-catching details to make your kitchen or bathroom stand out with a unique character.
In fact, Formica is the only product that has eliminated the infamous laminate dark seam and instead added a decorative edge; a quality that makes this option stand out. The decorative edge options include 180 wraps, wood bevel accent, wood edge, classic flat edge, bullnose, ogee among many others. The decorated edge options are limitless, and you will be able to achieve an excellent finished edge without the tell-tale brown laminate line.
Minimal Maintenance
Perhaps this is one the most attractive thing about Formica countertops. Cleaning this type of countertop is incredibly simple. You do not need to stock up expensive special cleaners as you would with other types of countertops surfaces.
All you need to do to keep Formica countertops clean is use simple dishwashing soap, water, and a paper towel. You do not need sealers or expensive special polishes as it is the case with some countertop materials such as quartz or stone. Since they are easy to clean, they make your cleaning superfast especially when you are tidying up the kitchen after cooking.
Once you install Formica countertops, you are set. There is nothing special you need to do to keep them looking good other than wiping them. In short, this countertop material practically requires zero-maintenance.
Quick Installation
Formica countertops are quick to install. Your kitchen or bathroom doesn't have to stay in a disarrayed state for days when installing countertops. Formica countertops take minimal installation time, and your kitchen will be up and ready for you use within a few hours after installation.
In fact, if you purchase the pre-formed models, you can do the installation through DIY and save a significant amount of money on your remodeling project. This, however, cannot happen with other types of countertops such as quartz which require a professional and days for installation.
Even better, you can install Formica countertops over newly made cabinets or install them over existing laminate counters. More so, the material can be cut into different shapes to fit into any shape of a kitchen especially if your kitchen has oddly shaped corners.
You Can Paint Formica Countertop
Formica countertops can be painted to suit your desired color. After having your countertops for some time, you might change your mind and decide to want a different color theme for your kitchen. This does not mean that you will be stuck with countertops that do not match with the rest of your kitchen theme. You can paint your Formica countertops with a color of your choice.
In fact, it will only take you three to four days to prepare the countertop surface, and apply the paint. If your Formica countertops are looking worn-out or you simply want to change the way they look, a paint job can spruce them up and give your entire kitchen new life without necessarily replacing them.
The process of painting your Formica countertops is relatively easy. You will first clean the counters using hot soapy water to remove grime and dirt on the surface. After this, you will clean the countertop area with ammonia and give it some time to dry. Once the counters are dry, you will sand the entire countertop surface using sandpaper. If there are any nicks or holes on the countertop surface, fill them with appropriate wood filler.
After the sanding process, you can now start the painting process. Start by applying the primer and then proceed to apply one coat of paint. When purchasing paint for your Formica countertop, you should go for oil-based paint. Give the first coat about a day or two to dry before applying the second coat or topcoat. After painting, give your countertops about three to four days before you start using them.
If you are doing a home improvement project, especially a kitchen or bathroom remodeling project, you should consider Formica countertops. If you are working on a tight budget, it's safe to say that you will not find a more cost-effective and affordable countertop option than Formica.
Drawbacks of Formica countertops
Just like any other countertop material, Formica countertops have a few disadvantages that you should be aware of as you make your choice. Understanding the pros and cons of the countertop material you ate going to use is essential. It will help you make an informed decision and invest wisely in your countertops.
Prone to burns: even though Formica countertops can withstand various forms of abuse, they can get damaged by extremely hot pans and pots. It's worth noting that Formica products are made of several layers of paper that are glued together to make a solid surface that is topped up with melanin resin. Thus, you cannot place hot materials on the surface as you risk staining the material and burning it. If you are using Formica countertops in the kitchen, you have to shield the surface from hot materials.
May not add significant value to your home: Formica countertops come low-cost which is advantageous when you are renovating your kitchen or bathroom. However, if you plan to resell your home in the future, they may not add significant value to your home. Formica countertops are beautiful and can make your kitchen or bathroom achieve a luxurious, sophisticated touch; but, their worth cannot be compared with natural stone, marble, quartz, Corian or granite.
Now that you have gone through the pros and cons of Formica, you can make an informed decision. Formica countertops are chic, elegant, and you can get patterns and designs that are a replica of your favorite natural countertop material. If you are not planning to go overboard with your kitchen or bathroom remodeling budget, you should consider installing Formica countertops. It's a brand that has advanced over the years to deliver excellent products that will enhance and complement your home regardless of your budget.
Cost of Installing Formica Countertops
Formica countertops fall under the category of laminates products. Formica is known to produce the most durable, stylish, elegant, and fairly inexpensive counters in the country. Formica countertops are not only available in different styles, colors, and patterns, but they are also easy to install and come with a variety of ideal edge options.
Most homeowners report spending an average cost of about $1180 on Formica countertops, with a cost range of $790 and $1620. Formica countertops come at an average cost of about $22 per square foot exclusive of installation cost.
The minimum price for Formica countertops comes to about $16.15 per square foot, and the maximum price comes to about $27.20.
The average cost of Formica counter come to about $ 22 per square feet, and technically, the cost may not exceed $30 per square feet.
Some factors such as the need for extra materials, the grades and your location may affect the cost of Formica countertops. For example, if you opt to go for the most durable grades like high-pressure laminates or C-9, you will spend more than you would with a lower grade Formica material.
If you are installing about 30 square feet of Formica countertop, expect to spend about $700 to $1300 or $15 to $40 per square foot. Formica countertop installers generally charge about $30 to $45 per on installation and will take an average of eight hours to complete the installation. Therefore, the total cost of labor for a 30 square feet Formica countertop should range anywhere between $260 to$400.
| Formica countertops costs | |
| --- | --- |
| National average cost of Formica countertops | $1,180 |
| Low end -cost | $790 |
| High end-cost | $1,620 |
| Cost per square feet | $16.15 to $37.20 per square feet |
| Labor charges | $30-$45 per square feet |
Additional Costs
Most Formica countertops are usually pre-foamed meaning they have already been cut into the ideal pieces and prepared ready for installation before they get to your home. However, you might be having a kitchen that has oddly shaped corners that will require the installer to cut the Formica counter material to fit. In such a scenario, you will need to purchase Formica countertops materials that will be measured and cut on the site. For such, the installer will charge you an extra 30% on the installation costs. The measuring and cutting will take time, and the whole process will require more labor as compared to the installation of prefabricated Formica countertops.
Another cost factor to consider is the removal of the old countertops. If you are remodeling your kitchen, you may decide to do away with the existing countertops to create room for the new installation of Formica countertops. A professional countertop installer will charge you about $500 to$900 to remove and dispose of the old countertop.
You should also consider the extra cost of adding a backsplash. If the backsplash runs the entire length of the countertop, you may need to spend an additional $300 to$500 on the overall cost of Formica countertop installation.
Your installation quote should include the following:
When you are getting a quote from a professional countertop installer, you should ensure the following details are included;
Labor charges: The quote should include the rate of labor charges and how much the whole project will cost. This includes labor required to complete the project by taking countertop measurements, leveling, and the installation process.
Also, if the Formica countertop requires extra work to achieve the ideal edging, the installer should indicate the additional labor charges for that service.
Materials and supplies: the quote should have a detailed list of materials and supplies needed for the entire countertop installation project. These are materials required for prepping the countertop area, clearing the subsurface, the Formica countertop materials, particle board substrate, and other supplies that are essential to the installation process.
Removal costs: if the installer is responsible for tearing down the existing countertop, they should clearly indicate the costs of removal and disposing of it. The quote should include any other addition task to be performed during the removal of the existing countertops such as plumbing, cutouts for kitchen or bathroom sinks and faucets.
The quote should include the cost of the final clean-up after the installation. Also, make sure that the installer indicates how much it will cost to dispose of debris and waste from the site.
Find out if the quote includes permits required for the installation of Formica countertop installation. Some states require homeowners to acquire necessary permits when doing major home remodeling projects.
Some professional countertop installers will handle the permits and include the fee in the final quote. However, some professionals will leave the acquisition of a permit to the homeowner. If the quote is inclusive of permits, the acquisition and inspection fee should be indicated.
Essential Formica Countertops Tips
Prices for Formica countertops vary with different companies. Remember, each company has its way of pricing their products, and each has different operating expenses and overheads. Therefore, it's possible to find one company has higher or lower prices than the other.
If you are planning for a kitchen renovation that will involve replacement of countertops, try and get quotes and estimates in the late fall. This is the contractor's downtime season, and you stand a chance of getting discounts and friendly prices.
To get a better deal, you should not settle for a single quote. If you are using a professional countertop installation company, get multiple quotes and make a price comparison. If you are shopping for Formica countertop material, visit various supply shops that sell the specific brand of Formica countertops you are planning to install and compare prices. While shopping, try to negotiate for discounts or better prices. You will be surprised at how much you might end up saving on the final cost of purchase.
Find out about transportation costs. Some companies may offer to deliver the countertops at a fee while others may have free delivery depending on your location. If you live far from the store, you can opt to organize for your transport. If you are hiring a contractor for the countertop installation project, make sure you find out if their quote is inclusive of the delivery charges.
How Formica Countertop Costs Compare with Other Options
We mentioned that Formica countertops are least expensive as compared to other countertop materials. For more emphasis on how cost-effective Formica countertops, are, we will look at the cost of other commonly used countertop materials and see how they compare with Formica products. We will use average costs based on an average 30 feet kitchen countertop area.
| Countertop material | Average cost -30 linear feet material |
| --- | --- |
| Formica | $1,300 |
| Granite | $4,500 |
| Marble | $4,650 |
| Ceramic Tile | $1,900 |
| Concrete | $5,320 |
| Butcher block | $2,850 |
| Corian | $3,120 |
| Concrete | $5,350 |
| Recycled glass | $2,100 |
From the above table, you can see that Formica countertop material is the least expensive among all the other materials.
Formica Countertops Subtypes
If at this point you are wondering what Formica is, you need to know that Formica is one of the leading companies that specially produces laminate products. They produce a range of laminate products including countertops and cabinets. They are known for their two top-selling lines that a lot of homeowners' order which are:
180FX is a replica of marble, and most people tend to confuse it with real marble countertop material. Its available in larger sections as compared to the traditional laminate and unlike marble material, Formica 180FX is quite an inexpensive option.
Premium FX is among the laminate series and its available in five premium finishes which include, gloss finish, crystal finish, plex finish, natural grain finish, earthy finish, and 3D.
The traditional Formica laminate products are available in different patterns; more than 50. More so, Formica products are customizable, and they can be made to suit almost any home design including oddly shaped rooms. The latest addition to Formica brand is the Formica writable surfaces. It's the latest collection with a range of chalkboard and marker board that give Formica surfaces various options in terms of color and patterns that will define and suit your home better. This new collection comes with six marker board and stylish chalkboard designs and unique patterns that are exclusive and give you an opportunity to create your designs to provide a unique character for your home.
DIY Formica Countertop Installation
Installing pre-formed Formica countertops can be an easy DIY task. A DIY countertop installation can save you a significant amount of money on labor costs. Besides, a DIY countertop installation can give you a sense of achievement and a chance for self-expression. To help carry out the installation job efficiently, we will list simple steps for installing pre-formed Formica countertops including materials and tools required for the project.
List of Materials
Countertop sections
Fasteners
End splash
Contact adhesive-non flammable
White glue
Tools
Sandpaper
C-clamps
Belt sander
Jigsaw
Drill
Hand laminate trimmer
Smooth file
Level
Handsaw
J-roller
Screwdriver
Caulk gun
Tape measure
Square
Rubber mallet
Heat conductive aluminum tape
Wrench
Safety glasses
Step 1: Measure your countertop area and make sure you allow about ¾ to 1-inch overhang on open ends and in the front. Also, make sure the countertop overhang to the dimensions of the cabinets.
If you include end splash, you need to reduce about a ¾ inch length of the countertop from the side where you will add end splash or end caps.
Step 2: Before you start cutting, you need to cover the laminate surface to be sawed using a stripping masking tape. Use a pencil to mark the cutting line which you will use as your guide when cutting. Using a fine-tooth handsaw and start cutting from the section where you will add the end cap or end splash. Carefully cut the laminate surface and make sure you cut into the surface to prevent excess chipping. After cutting the laminate surface, sand the edges to smoothen them.
Step 3: Position your countertop on a flat surface with the top side facing down. Get strips of wood that are thick enough to enable you to match countertop surface with the front build-up. Attach the strips of wood using glue around the edges or the countertop.
Step 4: Start applying end caps. To do this, you will need to set a clothes iron to medium heat and then start ironing the cap against the edge of the laminate, back and forth. Allow it to sit for a minute and then use a rubber mallet to tap the cap gently. Use a file to trim and make sure that you only apply pressure on the upward strokes.
If you are using non-glued end caps, you will need to use contact adhesive glue which is non-flammable. Apply the adhesive glue on both laminate and substrate. Make sure you follow manufacturer's instructions to know when the contact adhesive glue is ready for bonding. Use a J-roller to roll the laminate and finish trimming using a fine file.
Step five: Make cutouts for sinks and range tops. But you need to make you follow the manufactures instructions on the installation of any appliance you handle. Place your sink or range top on the position on the countertop where the appliance will be located. Using a pencil, mark from edge all the way to the rim and cut the hole and make sure it's ¼ to 3/8 smaller than the marked line. Make sure the cutout corners are smooth and clean. After cutting the cutout holes, you should apply heat conductive aluminum, about two layers all around the edges or the range top cutout.
Step 6: It's time to join the miters. If you have a U- or L- shaped kitchen, you will need to make sure that you order pre-cut miters as it is quite hard to miter the countertop sections at home during installation. The pre-metered sections usually have small slots for attaching draw bolts which are cut at the bottom of the edges. Apply some amount of sealant on each of the mitered edges, align the edges and tighten the bolts securely.
Step 7: The countertop will require scribing to ensure that it matches each side of the wall. Normally, the countertop comes with ascribing strip on the backsplash which can be trimmed to fit the contours of your walls. Position the top of your cabinet and using a scriber-compass, carefully mark all the top edges of your countertop and then plane sand or belt sand the line. This way, your countertop will contour to the wall.
Step 8: Once you are sure that the contours are perfectly in place, you can now position the countertop to the base of the cabinet. Check for level and ensure stability. Check to see if the drawers and doors can open freely without getting stuck. Secure the countertop to the cabinets using wood screws. After the countertop is securely in place, install the sinks.
Video Resources
Conclusion
Formica countertops provide a cost-effective solution to your kitchen and bathroom remodeling project. Formica is one of the leading laminate brands in the market today with an array of countertop options that will effortlessly work well with your cabinetry, flooring, and table. It is popular among homeowners who are looking for cost-effective countertop options that will leave their kitchen looking luxurious and chic without sacrificing quality, functionality, and style.
Formica countertops have over the years have undergone technological advancements which have seen the production of countertop products replicate most of your favorite top-end surfaces such as granite, marble, or natural stone.
The countertops are available in an array of colors and patterns that will leave your kitchen looking luxuriously chic. They also give you the option to choose edges that will give your counters a unique character and eye-catching details. Formica brand which is known for its two top-selling brands; 180FX and Premium FX, has unlimited countertop options for you which will make your kitchen stand out elegantly. Even better, Formica countertops are quick to install, easy to maintain and incredibly durable.
Let us know what you think of the information provided in this article.
Sours: https://earlyexperts.net/costs-guides/formica-countertops-cost/
You will also like:
There we met Tatiana as well. After the concert, my mother and Anya went to bed, while Tanya and I stayed, supposedly to sit in a bar. But in fact, they immediately went to her room, where the evening continued with violent sex. We enjoyed our sensations of mutual caresses.
Returning to my room, I was able to observe the sleepy idyll of mother and daughter.
876
877
878
879
880