Job Information
MIAMI TOWNSHIP FIRE & EMS
5888 McPicken Drive
MILFORD, OHIO 45150
513-248-3700
https://www.miamitwpoh.gov/fd/index.html
Apply Now >
Bookmark: http://nationaltestingnetwork.com/publicsafetyjobs/fullJobDetails.cfm?agencyjobid=1597&jobid=2&agentid=167
Updated: September 14, 2021

Position Title: Full-Time Firefighter/Paramedic
Miami Township Fire & EMS is currently hiring for the position of Firefighter/Paramedic with two positions currently available! Candidates are required to complete the Public Safety Self Assessments (PSSA) and Department Application before the close date on September 13, 2021.
The PSSA can be accessed through your NTN account and the department application can be found here.
Candidates are also required to complete the Firefighter Mile physical assessment by September 13, 2021 through NTN to be considered.
Salary Information: $58,900 - $69,000 starting salary range
Benefit Information: 24/48 "Kelly Day" schedule, comprehensive health, dental, vision and life insurance coverage, college tuition coverage, generous paid time off leave banks, lateral entry for previous experience.
Department Contact Info:
Rita Burroughs, Captain of Administrative Services
[email protected]
Department Overview: Miami Township Fire & EMS (MTF&EMS) is a progressive suburban combination department with over 80 members providing service to a community of 43,000 residents. MTF&EMS has four fully staffed stations that provide coverage to more than 33 square miles of territory. We respond to over 5,300 calls for service annually with approximately 80% of those being EMS-related calls. MTF&EMS has an aggressive EMS protocol that allows our paramedics to work to the peak of their scope of practice. IAFF Local #3768 represents our 56 full-time employees and we have a great working relationship between labor and management. MTF&EMS is a department in transition as many of our members approach retirement, which creates new opportunities for new and existing employees. Consider joining our progressive team today!
Area Information: Miami Township, Clermont County, Ohio Northeastern suburb of Cincinnati covering 33 square miles
Population: 43,000
---
Job Requirements
Age: 18
US Citizen: Yes
High School Grad/GED: Yes
Valid OHIO State Driver's License: Yes
Ability to Read/Speak English: Yes
Necessary Certifications:
State of Ohio Firefighter – Level I or II
State of Ohio EMT or Paramedic (by time of job appointment)
Additional Requirements: Completion of a Miami Township Fire & EMS Application for Employment – found online at https://www.miamitwpoh.gov/fd/index.html
Hiring Process:
Employment application
NTN written exam and Firefighter Mile physical assessment
Panel Interview
Background and Polygraph Testing
Candidate Profile Assessment
Executive Interview with Fire Chief
Final Offer of Employment and Pre-Employment Physical Exam
Note:
NTN application and testing fees associated with being hired at Miami Township Fire and EMS will be refunded to a candidate who successfully completes their first year of full-time employment.
Equal Opportunity Employer: Miami Township is an Equal Opportunity Employer. Miami Township considers applicants for all positions without regard to race, color, religion, creed, gender, national origin, age, disability, marital or veteran status, sexual orientation, or any other legally protected status.
Apply Now >
Sours: https://www.nationaltestingnetwork.com/publicsafetyjobs/fullJobDetails.cfm?agentid=167&jobid=2&agencyjobid=1597
Constructing a New Fire/Rescue Service Facility
2.40 mills, 30 years
For more information click the link below.
MTFRLEVY.ORG
About Us
The Miami Township Firefighters' Association (MTFFA) exists to support the members of Miami Township Fire-Rescue as they dedicate their lives to serving the community. With a staff composed primarily of volunteers, our members respond to over 1,000 emergencies per year.
History
Established in 1907, the Association originally ran all day to day operations of the fire department. These operations included hiring and purchasing of equipment and gear. Today Miami Township Trustees and Staff are responsible for EMS and fire services.
Members
Upon appointment to the Fire Department by the Miami Township Board of Trustees, the appointee automatically becomes a member of the Association. They will remain a member of the Association as long as they are in good standing with the Fire Department. Members must adhere to the Fire Department's rules, regulations, and standards.
In accordance with Miami Township Fire-Rescue's standards for the recruitment of volunteers and hiring of personnel, and in the interest of maintaining diversity within the Association, the Association shall not discriminate against any member on the grounds of race, religion, gender, sexual orientation, ancestry, marital or parental status, national origin, age or physical disability.
Education
The Association works closely with the Fire Department to organize yearly Open Houses for Fire Prevention Week and EMS Week. The Association also works to organize other educational events throughout the year with children and adults.
Fundraising
The Association conducts several fundraising activities every year. The Association is always looking for new fundraising opportunities. Please contact us if you have any suggestions.
Service
The Association serves to support it's members and the community in times of need. Examples of past activities include; purchasing CPR cards for students, purchasing training manikin for EMS training, purchasing a new thermal imaging camera, and supporting sick and injured members and their families.
Board of Directors
The Board of Directors (Officers) are voted in to office by the members. The election occurs every two years.
The Officers control and manage the business and funds of the Association to the best interest of its members and in accordance with the requirements of the Internal Revenue Code. They preside over meetings to address Association business. They may adopt regulations not inconsistent with the Association Constitution and promulgate and enforce rules governing the use of the property and privileges of the Association.
TJ Fries
President
Firefighter and EMT
Joined MTFR in 2018
Elected President in 2021
Ted Wasserman
Vice President
Firefighter and EMT
Joined MTFR in 1997
Elected Secretary in 2018
Elected Vice-President in 2021


Dave Meister
Secretary
Firefighter and EMT
Joined MTFR in 2009
Elected Secretary in 2021


Jeremy Rea
Treasurer
Firefighter and EMT
Joined MTFR in 2007
Elected Treasurer in 2010


Donate
The majority of the Association's income comes from donors like you.
Miami Township Firefighters' Association is a not-for-profit, Section 501(c)(3) organization. Donations are tax-deductible.
Donate Offline
Mail to:

Miami Township Firefighters' Association
225 Corry Street
Yellow Springs, Ohio 45387
Donate Online
>
Sours: https://www.mtffa.org/
Miami Township Fire & EMS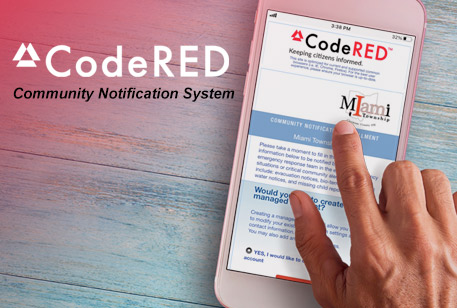 Miami Township is excited to announce CodeRED - a powerful tool that provides real-time emergency notifications and alerts to the people most affected, or who may be able to make a difference, in emergency situations. A key to making the system work is its ability to make "targeted notifications" to certain geographical areas, or to specific groups. Notifications are made via text message, email, and/or voice message. YOU decide which method(s) work best for being notified.

LEARN MORE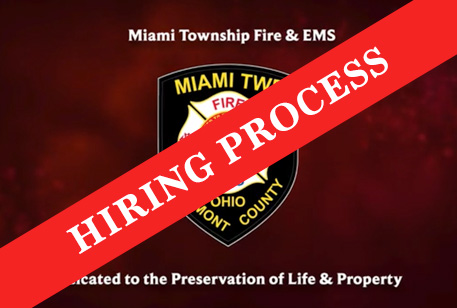 Hiring Process
Miami Township Fire and Emergency Medical Services is located in beautiful Clermont County Ohio. We employ 47 full time employees, supplemented by a dynamic group of part time and volunteer personnel. We'd love to have you join our team!

FIND OUT MORE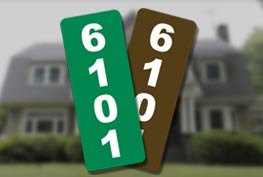 Reflective Address Signs
Seconds seem like minutes, and minutes like hours, when you are waiting for first responders to get to you. When danger is already present or a medical emergency is occurring; the critical time is heightened if responders have trouble finding you.
Find Out More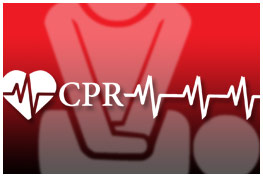 CPR Courses
We offer comprehensive first aid courses for citizens and businesses in our community. The course can be tailored to individual needs and generally includes instruction on bleeding control, bandaging, splinting, and medical emergencies. If you have specific needs please consult our training division at (513) 248.3700.
Complete Schedule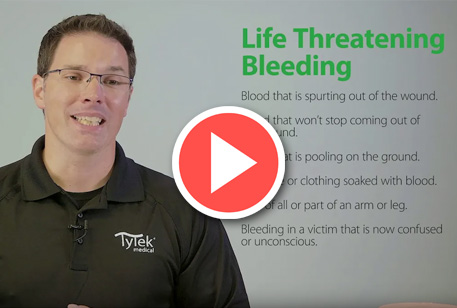 Control Severe Bleeding
Gain insight and guidance on how to identify and stop a severe bleed after a traumatic injury. Useful information to know and hopefully never have to use!
CHECK IT OUT
Sours: https://www.miamitwpoh.gov/fd/
Size Up \u0026 Basic Fire Ground Operations

Miami Township Fire-Rescue (MTFR) is a primarily volunteer department consisting of three full-time employees, eight part-time employees, and 38 volunteer members. We provide Advanced Life Support (ALS) emergency medical transportation, fire prevention and suppression, rescue services, and safety education to the residents and over 1 million annual visitors to our service area. MTFR responds to emergencies in a 24 square mile area, encompassing the villages of Clifton and Yellow Springs and the unincorporated parts of Miami Township. This area includes John Bryan State Park, the Clifton Gorge State Nature Preserve, the Glen Helen Ecology Institute and Antioch College. Services are provided from two fire stations, located in Clifton and Yellow Springs.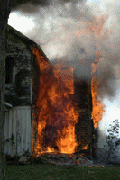 MTFR's full-time employees, Chief Colin Altman, Assistant Chief Denny Powell and Fire Lieutenant Nate Ayers provide weekday coverage along with part-time staff members and available volunteers. Department volunteers provide weeknight and weekend coverage. Chief Altman and Asst. Chief Powell rotate on-call shift commander coverage at night.

We are funded both through a property tax levy that has consistently received overwhelming support during elections as well as by EMS Transport Billing which became effective October 1st, 2007.
Do you have an escape plan in case of fire?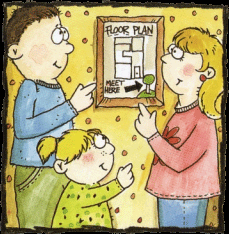 Click here to download a home escape plan worksheet...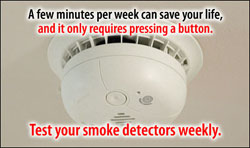 Sours: http://www.mtfr.org/
Township rescue miami fire
She wanted to be as naked as her "I" allows. And now tears of pain were replaced by tears of joy. He was quiet. She didn't even feel when he stopped.
Miami Township Fire Rescue Open House
I wanted to scream so much I want you. He entered me so abruptly that I screamed. My nails dug into his back.
You will also like:
In general, this is how our little story ended, telling how Katka and I had fun. We never saw this guy again, although we exchanged phone numbers. If we talk about my modest person, then I liked everything. But Katyusha is most likely of the same opinion.
87
88
89
90
91