Your Love Horoscope for February 2021
The ancient Egyptians believed that the lotus possesses the power to resurrect the deceased, and is therefore considered a symbol of rebirth. In eastern religions such as Buddhism, it is synonymous with enlightenment and enables mere mortals to rise towards the divine consciousness despite murky waters. Closer home, it is depicted as the throne of deities such as Brahma and Saraswati. While it is the Virgos who are being asked to embody the spirit of this flower, all of us, to some degree, will benefit from doing just the same. Remember, our karmic lessons are to be honoured, not shunned, as they are supporting us in this evolution process and helping us become our true and most authentic selves.
Given that Mercury is in retrograde, Geminis could be in for a bumpy ride too. Not everything's meant to last forever in the earthly realm. Realising this will give you the strength to move on and choose yourself. For the water bearers, it's a make art and make love kind of month. You're bringing your tribe together in order to celebrate everything life has to offer. Librans are likely to be surrounded by big manifestation energy. Yes, we're talking about a partner who ticks all your boxes and is charming as hell. Allow yourself to receive this love as you remember that you deserve every bit of it.
So, what does February 2021 have in store for the rest of the signs as far as love and romance are concerned? Let's jump in and find out.
Aries Love Horoscope for February 2021
It's an 'all's well that ends well' kind of month for you, Aries. St Valentine is bringing many a good tidings, and the reunion of two souls is certainly one of them. Trust that no matter where you are in your relationship, things will transform for the better and that peace and harmony will be yours. What makes this phase of your life even more beautiful is that your relationship is both playful and mature at the same time. If you've been single for a long time now, a brand new romance may be on the cards. PS: The suitor at hand won't shy away from letting their feelings be known.
Power crystal: Turn to rose quartz for when you want to feel all the feels, and watch your heart chakra expand with love. It's great for attracting a new suitor into your life as well!
Taurus Love Horoscope for February 2021
So, you've committed to a lifetime of togetherness (or are about to). However, should a certain legal document become the reason you forget the love that first brought you together? Anything but, Taurus. This month, you're being called to embrace that spirit of playfulness. Laughing until your bellies hurt could just be the secret to transforming your relationship. For Venusians who've had enough, February 2021 could bring that much-need time out. Allow the old wounds to resurface as you hold space for your catharsis. This too shall pass, beloved. Your spirit team is helping you rise from the ashes looking like your most magnificent self!
Power crystal: Citrine is known to be quite the joie de vivre stone, reminding us that the things we sometimes consider useless are the things that make life worth living.
Gemini Love Horoscope for February 2021
Not everything is meant to last forever and that's just how things work in the earthly realm. Some of you may find yourself writing a goodbye note to someone you shared more than just a few special moments with. The energy of gratitude will help you end things on a pleasant note. But before you move on, take a moment to acknowledge the soul lessons that have made you the person you are today. On the upside, a brand new adventure awaits—the kind that will require you to get a little bit risky and a little bit frisky. PS: Something tells us you're going to enjoy every bit of it.
Power crystal: Pyrite, or the fool's gold, is known to be a fierce protector, one that will help you work through negative emotions.
Cancer Love Horoscope for February 2021
What if we're all in a simulation, Cancer? What if our journey on the earthly realm is no more than a play orchestrated for the Gods? Word for the wise: step into the role of the observer, especially when you find yourself in the midst of a family drama. While the issues could vary from person to person, money, property and inheritance are likely to be prominent themes around here. What is rightfully yours will be granted to you in due course of time—that much is certain. So stand up for what you believe in, but don't make your entire life about the struggle narrative. PS: Leaning on each other when things get rough will help you get through this.
Power crystal: The blue lace agate is perfect for when you need some shanti-shanti. The powerful stone is also known to assist us in setting boundaries and being assertive.
Leo Love Horoscope for February 2021
So things didn't work out the way you would have liked them to. So you had your heart broken many times over. Should that become the reason you give up on love altogether? Anything but, Leo. February 2021 is bringing with it a brand new perspective, along with the realisation that what you have now is the love you have been looking for. So, take a step towards them. Do what it takes to make them yours. Know that coming from a space of truth and vulnerability will open many doors. PS: The passion that once brought you together will also be reignited in the weeks to come.
Power crystal: It's all about passion and desire with carnelian around.
Sours: https://www.vogue.in/horoscope/collection/monthly-love-relationships-horoscope-02-february-2021-zodiac-signs/
Aries Horoscope: How your love life and relationships will be in 2021
The year 2021 will begin on a very positive note for Aries, the first zodiac sign. People of this zodiac sign will be experiencing positive instances, made of emotions and feelings. They will be taking a very stable approach to life. The year 2021 will be a beneficial year for Aries, in all aspects where they can expect to encounter a successful fortune, good health and stable relationships.
The planetary situations will cause Aries to be more focused on their relationships with their friends, family and other loved ones. They will mainly try to make up for the time that has been lost, hence, these people will try their best to stabilize themselves, which is extremely important to retain their existing relationships. In an effort to attain near-to perfect stabilization in their relationships, Aries will make sure to let go of all the past hurt that they have experienced until now. Their strong will won't allow them to bow down to negative experiences that ruled their lives before.
Those people who have been single for quite some time will have to break off from negative points in their relationships from others to stabilize. They may face obstacles and harsh criticism that will prevent them from doing so, but they surely have to set their mind, focus on the positive things to get happy moments in their lives. Those who have recently divorced, or are ready to mingle with people again, to find love, can expect positive vibes in their life-like marriage.
Aries can expect amazing people to enter their lives. These people will be very expressive, loving and understanding in nature. Aries may not have expected such people to come on board, but now that they will be there, this sign will feel very lucky and happy. This will be a very good way to mingle with others, if they have withdrawn from socialising. But, for all of this to happen, Aries will have to stand tall as an 'Anchor' and not sway easily from their ground.
Tarot Card reader Roshan Sylvia has broken down Aries' predictions for 2021, in terms of relationships and love. See down below.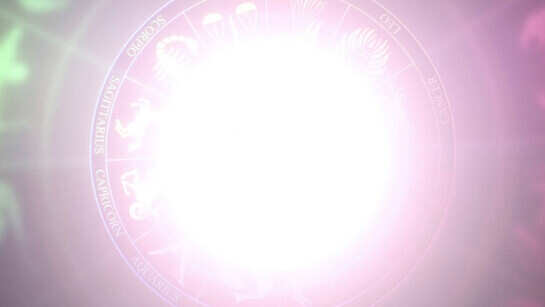 Sours: https://timesofindia.indiatimes.com/life-style/relationships/love-sex/aries-horoscope-how-your-love-life-and-relationships-will-be-in-2021/articleshow/80009566.cms
Aries is ruled by Mars, the god of war, or more specifically, the god of fighting spirit. He was the son of Jupiter and lover of Venus.
Out of the three fire signs (Aries, Leo, and Sagittarius), Aries has the most energy, the most intense intuitive force, and the greatest will to act and succeed.
Aries love to bring joy to people without expecting something in return. They like to see how someone enjoys their gift, smile, company, or care. Aries are amazing friends.
Is 2021 a lucky year for Aries?
According to the Aries 2021 horoscope, this year will be a good and successful period that will surprise especially those close to you, who not only once underestimated the Aries.

The year 2021 will turn out to be a social year, in which you will get out of the isolation you have retreated in the year that just passed.
All the barriers will disappear, and your spirit will be free of all the restrictions. You will have unlimited occasions to develop your personal or professional skills.
Which months and days are lucky for Aries in 2021?
The best months of the year for Aries are the spring months: March and April, but also November of 2021.
The lucky days of 2021 are Tuesdays and Thursdays when the Aries can carry on successfully any activity.
In 2021, the people in the Aries sign will finally take some decisive decisions in their lives.
Saturn and Jupiter will act in your favor, allowing you to start things that are beneficial for you in the long run.
Chiron retrograde in Aries between July 15 and December 19 will bring Aries the opportunity to rediscover and regain their courage to act, to fight for themselves, and dare to obtain what they desire.
March and April are special, and for those whose birthdays fall close to 21 March and 19 April expect major new opportunities to present themselves either before, or around late September and October.
Relationships in general will enrich and expand in your life from this time.
Finances:
Your obligation to family and household is where your heaviest financial expense is now occurring. Some may have bought land, or a new property and have additional monthly payments.
Fortunately, if you work hard and plan your investment schedule in February into early March you can come out on top. From September partnerships or unions can bring financial benefit.
Love:
Will single Aries find love in 2021?
In general, 2021 is a lucky year in love for the people born in the Aries zodiac sign.
Aries is always ready for excitement and new experiences, and this year, a favorable relationship with Jupiter will make you ever more confident and daring than usual. Therefore, you could fall in love with more enthusiasm.
Will Aries get married in 2021?
The Aries will no longer want to wait, will no longer need any other confirmations, but the events taking place in their lives will convince them that they have found the person with which they want to spend the rest of their lives.
If they are not already involved in a relationship, the Aries might find someone special, and without any second thoughts, they will consider that this is the right moment to make the big step.
Early in the year personal concerns predominate, but from August matters of the heart improve. In the last week of September 4 planets move into your relationship sector of Libra and one of them is Jupiter.
From this time you can expect a major increase coming to you from other people.
If you are seeking a mate, either travel, or look away from your normal locality to find such a person.
The days around the Solar Eclipse on June 10 have special meaning to you.
Career:
What job should Aries choose?
You can get a new, stimulating job that will bring you closer to people who think alike. Try not to go through all these changes impassively.

The Aries people are concerned by their professional side but are undecided: they need to choose if they want to remain simple employees or dare to launch their own business, implicitly becoming their own boss.
Career takes a higher prominence now and you are inclined to want to put effort in from very early in the year, and some could begin a new job.
If change does come in this area it is likely late April to May 2021 as someone may go back on a contract, or you choose to end it anyway.
Will Aries get a job in 2021?
You might reap the rewards of the work you've done in the past or reevaluate your professional path regarding what you truly want in your career.
Be responsible, don't force things, it could be troublesome to advance in your career, and this happens due to Saturn, which has other reward criteria.
Health:
Are Aries healthy in 2021?
Many Aries will tend to find two jobs driven by their desire to have more money, but we warn them that impaired heath in 2020-2021 will be difficult or impossible to remedy later.
March and July could be testing to your health, especially your diet.
You will also be in an accident-prone frame late April 2021 and into early May and be aware that speed and rash actions in this time can result in you hurting yourself.

What should Aries eat in 2021?
In 2021, Aries loves spices and fresh plants and cannot resist warm food.
This year, healthy foods with aromatic ingredients are recommended in the diet of Aries. Favorite flavors: lemon, mint leaves, and cinnamon.
Aries Man – 2021 Astro Predictions:
Your overflowing ambition gets to the point when you watch anyone who could take the lead. At the beginning of the year, your financial life is stable and prosperous.

However, be careful because the wind is turning and you might need to change your plans. This means you will have more financial discussions.
Your need for freedom will get more or less appreciated, but be careful and don't push things too far because you might get hurt!

You need to find the right balance between work and personal life.
In love, you will abandon your "hunter" side, giving free rein to your partner who, just like a spider full of tenderness, will weave a cobweb all around you, trying to get you emotionally attached and stuck.

Be careful not to break this cobweb because your partner is very jealous, which will make you smile, and, again, here is your charm at work.
Aries Woman – 2021 Astro Predictions:
You are giving a little more "freedom" to your partner who will appreciate your gesture.
You would like to be able to start new activities, but the fear to try new adventures will hold you back, which has nothing to do with the fear of losing, but with the fear of having to make sacrifices.
Contrary to your usual habit of standing your ground in any circumstances, you are diplomatic and, when necessary, you are an excellent mediator.
You have an exuberant imagination in love, especially when it comes to your partner.

You spice things up in the bedroom, and you take the initiative more often this year, which is something that will make your partner happy.

However, once the cuddles under the blanket are over, you are not one of those who take pleasure in tender gestures, an attitude that will disappoint your partner.

But as time goes by, you will agree to prolong these intimate moments.
Aries Horoscope 2021 Month by Month
August
This month presents you a perfect time for putting your objectives into action. Handling new situations will take more time of yours to get adjusted. At home, there are prospects of making changes. Opportunity of investing is on the cards, providing fruitful results towards the end of the month. You'll be preferred over other colleagues for managing a prestigious job, at office. Someone whom you've been getting attracted towards for quite sometime will reciprocate to your feelings finally, rising you to cloud nine.
September
Stop trying to please everyone and start trying to please yourself. This is one month where you can actually get what you want, but first you must learn the difference between doing what looks right and what feels right. Ask yourself if you'd really want the life of your friends. I doubt it Aries.  Take control before the 11th. Trouble brings experience and experience brings wisdom, this is a lesson you will learn well by the time this month draws to a close. Love links to water around the 19th.  
Choose Other Sun Sign
Sours: https://www.yearly-horoscope.org/horoscope-2021/aries/
ARIES - \
Read whatyour sign's 2021 horoscope predictionshave in store for you or check out theAries personality profile.
Welcome to February, Aries! Last month, you strapped yourself in as the first Mercury retrograde of the year began. We're not out of it yet, so continue double-checking that you're sexting the right person before pressing "send" and make sure to read the fine print of any contracts you may be signing, but don't stress yourself out too much, if possible. On Monday, February 1, the planet of romance, Venus, enters logical Aquarius. This transit brings a sensibility to your love life that helps counteract some of the more frustrating effects of Mercury's apparent backward walk through the sky. Life may still feel a little bit wonky, but don't fret too much about this retrograde's impact on your love life. 
There's a dark new moon, which represents fresh starts, on Thursday, February 11 in Aquarius and your 11th House of Friendships. Due to the pandemic, the way we connect with our friends has changed. Perhaps you used to see your best friend at least once a week, and now, it may have been months since you've gotten together in person. However, despite the necessary physical separation, some friendships may also have been reinvigorated. The normalization of virtual hang-outs has caused people to reach out to friends they may not have talked to in years. This is a wonderful thing; while doing your part and staying home to follow COVID-19 guidelines, you also need to connect with others to stimulate your mind and remind yourself that you're loved. Use this new moon to set intentions around what you want out of your friendships in 2021. 
This is an ideal time to begin a meditation practice and to take time away from screens to make sense of your thoughts.
The big astrology news of 2021 is strict Saturn squaring eccentric Uranus. These planets square three times this year and the first square happens on Wednesday, February 17. Politically speaking, this transit represents a clash between conservative and progressive thinking, which will affect society as a whole. For you, Aries, Saturn is in Aquarius, your 11th House of Friendship, and Uranus is in Taurus, your 2nd House of Possessions. When we speak about our friends, we're also talking about our larger community, which includes neighbors, coworkers, and anyone else you interact with on a regular basis. During this time, that community may be having conversations about immigration or climate change. This squaring is a good time to read up on these types of issues — as the first sign of the zodiac, you're eager to keep up with the changing world.
Pisces season begins on Thursday, February 18, lighting up your 12th House of the Unconscious. Pisces are already known for their psychic abilities, creativity, and at times, for their love for being lazy. This is an ideal time to begin a meditation practice, Aries, and to take time away from screens to make sense of your thoughts. Try not to think of meditation as "doing nothing;" it's crucial to invest in your emotional and spiritual well-being. 
Remind yourself that's okay to rest and recharge. 
Mercury retrograde ends on Saturday, February 20, helping everyone relax a bit. Pay attention to your dreams and other psychic messages as lover planet Venus also enters Pisces on Thursday, February 25. If you've felt stuck romantically, or unsure of what you want, let alone how to find it during COVID, turn inward. You know more than you give yourself credit for. Consider working with tarot cards to help decipher psychic downloads that come your way. 
Sours: https://www.allure.com/story/aries-horoscope-february-2021
February 2021 horoscope aries love
During the first months of 2021, Aries are going to be romantic to the core! You will meet someone, and the attraction between the two of you is going to be extremely strong. However, for your sake, try to be cautious.
The single Aries will be unable to stay in one place; they will travel a lot and they will enjoy many exciting love encounters.
f you are married, the atmosphere you create at home is going to be like a cocoon of warmth.
In the following period, you should meet the great love of your life. You will be satisfied with the stability of the sentimental relationship that you currently have and you are going to be very loyal.
You will quit any romantic adventures, you will start a stable relationship and you will get along wonderfully with your partner.
The love life of Aries natives is going to be very rewarding. You will live a profound feeling of wellbeing and emotional safety.
If you are still single, you are going to have a very romantic date during this period. Nothing can compare with sincerity!
If until now you got along wonderfully with your partner, it means that your relationship was based on honesty.
Therefore, keep this in mind for the second half of 2021, and when you feel something doesn't go well, try to discuss openly with your half about the problem bothering you.
The marital relationships for the married natives will improve until the end of this period. You will appreciate more and more the joys of marriage and, contrary to your habit, you will feel pity for those unmarried!
Towards the end of the year, many surprises are in store for you! You will obtain everything you wished for.
If you are single, get ready to feel the joy of being with someone. Under the influence of the Moon, the passion between you and your partner will increase.
Take advantage of this occasion to clarify some disagreements between the two of you, and to strengthen your connection even more.
Aries 2021 Horoscope month by month
January
You are starting the year restless and nervous. Think about your immediate purpose and act accordingly. If you really need to play the role of a diplomat, do it. Keep your calm and seek the advice of someone close to you with expertise in the domain you are interested in. You may take good decisions for your future in January 2021.
February
The Aries natives are protected against the adverse influences of the stars, with a joyful month, full of fun, communication, and progress awaiting for them. They may meet someone interesting in their personal life, and a series of intrigues might occur at work. The natives might experience exhaustion and general weakness.
March
Unfortunately, this month you will notice that many of the opportunities that you might have slipped through your fingers. It is very important to keep your friends close if you want to end the first month of the spring successfully. Your health is fine, but you should try to quit some of your unhealthy habits, which kept tempting you during this winter. Try to be more mature.
April
For you, April is full of challenges for your nervous system. Venus helps you receive tenderness in the bedroom, and Mars transforms you into a master of eroticism. At work, Uranus and the Sun offer you initiative, ambition, and competitive spirit. Be careful, you might suffer a nervous breakdown!
May
For you, May comes with plenty of relaxation, recreation, and optimism. You don't have the same passionate enthusiasm in your love life, but you are maintaining your romantic and dreamy mood. Now is the right time for reconciliation and negotiation, take advantage of it! Mars and the Sun eclipse in the house of money can bring great material damage. Your health is balanced!
June
For you, June 2021 is a period of illusory feelings. Illusion can gravitate around money, friendship or around social circle expansion. You have the right visions regarding investments and they are inspired by your natural flair, so you better follow your instinct. It is possible to meet the great love of your life during this month, and the financial success also seems written in the stars.
July
During the first half of July, you have a conciliatory attitude, you leave the communication channels open and you prove an outstanding empathy in interpersonal relationships. After the 15th of the month, it is possible to change your attitude for the worse and to refuse the authority and the rules made by others. Your money situation is as usual, and in love you feel the need to stand out!
August
Your affectionate side comes out, thanks to the influence of Mars transiting the romantic sign of Cancer. It is possible to reinvent your love life or to meet your soul mate. At work, you are increasingly determined to evolve financially and to develop projects that could round up your budget. You have an iron health!
September
Venus comes in the couple house of your zodiac sign right from the first part of the month, which means you will be more passionate and sensual than ever. If you are already part of an "old" couple, the stars will help you love each other exactly like in the movies. Unfortunately, new unions are not advantaged, overwhelming disputes may occur. Enjoy the erotic enthusiasm triggered by Venus!
October
The Aries zodiac sign gets to know a new era in love after two years where it suffered sentimentally because of Saturn's position in the house of love. October solves conflicts and gets rid of the emotional blockages experienced by the Aries natives. Romantic trips, marriage proposals or positive decisions are now dominating the life of Aries.
November
For you, November comes with Venus in the house of couples, and it remains in your zodiac sign until March of 2020. This means that love will suddenly become a priority for you, hence the many changes that could intervene in your personal life. A marriage or, on the contrary, a divorce may come up.
December
If you don't have anyone special in your life, December offers you endless opportunities to meet new people. Passionate adventures are very likely to happen now, but they come with adrenaline and possible conflicts and disagreements. If you are already involved in a relationship, be careful not to bring in the foreground unpleasant memories from the past: quarrels will be more heated than usual.
Sours: https://www.lovehoroscope.guru/yearly-2021/aries/
Aries \
Monthly Horoscope by Moon Sign
General: Aries people will go through a good time. This month will have a positive impact on you, and you can look forward to many beneficial changes at home and work. You may even experience some unexpected professional achievements. Planets will guide you through this great transformation. You may have success in health, wealth, and many other areas of life. The planetary positions will bring you a good name in your career and give you wealth, and you will get some very good friends who will help you. You may make some new friends too.
Love Relationship: Relationships: Love can be found now if you haven't found it yet, due to the positive impact of the planets. You can also improve your relationships with friends. Your lover may be introduced to you in the social circle. You may become more attractive and compelling to the opposite gender. This month, your partner will love you for your beauty, artistic capabilities, and your romantic attitude towards him or her.
Divine Technique for Marital Harmony: Venus Pooja
Finance: The planets may bring some major positive changes on the financial and career fronts. You may get lucky, and a friend can bring you a sudden work project that can bring you some income. If you wish to invest in the stock markets or do trading, then this is a good time, and you will become rich through the right financial investments. A friend can introduce you to an elderly gentleman who may become your mentor in financial matters.
Divine Technique to improve your Finances– Kubera Homa
Career: This month, your working environment will be good, and there will be no obstacles in your career growth. You may be acknowledged by your seniors for your hard work, and this may cheer you up. Work travels can work in your favor. Refrain from getting into arguments with your boss and seniors at work since the planets can make you egoistic this month. Your motivation and inner confidence can help you to become a good leader at work and earn well. You will make new professional connections on a big level and also make a positive contribution to society. You will get name and fame at work.
Business: Businessmen need to find solutions for new challenges this month, but if they apply their intelligence, they may have success now. There can be tight competition this week, and you may be worried about a dip in sales. But if you adopt a new business strategy this month, you can get gains. You may hire some new people this month.
Professionals: Aries professionals can expect new developments at work this month. They may be recognized by their boss. You will start and finish your tasks with confidence and motivation. Team spirit may be high for you. Wealth is expected for you, so be happy. If someone says something against you, then take it in a positive spirit. You can be successful.
Divine Technique to improve your Career : Sun Pooja
Health: This is a favorable month for health, and any chronic illnesses, especially digestive issues, may be cured now. Try to refrain from junk food. Consuming a good diet, and also doing some physical exercises daily, can help you stay fit. You may adopt the habit of including a lot of vegetables and fruits in your diet and will be happy about the state of your health.
Divine Technique to improve your Health : Sun Pooja
Student: Students pursuing graduation can get support from their teachers and Gurus to learn new things and can succeed in their exams. Students in school can make good progress. Those pursuing post-graduation may look for suitable employment opportunities and get a good salary. Students who desire to go abroad for higher studies may see delays.
Divine Technique for Success in Career – Bhakta Hanuman Fire Lab
Auspicious dates: 2,3, 4 8, 9, 19, 20, 21, 22, 24, 25, 26, 27, 28, 29
Inauspicious dates: 1, 5, 6, 7, 14, 15, 16, 17, 18 10, 11, 12, 13, 23, 30, 31
Sours: https://www.astroved.com/horoscope/monthly/aries-february-monthly-horoscope-2021
You will also like:
MONTH OF October
Playing well with others isn't always easy for you, Aries. You're a natural leader, and you find it more efficient to do things your way. That's fine and all, but could you use a few weeks off from blazing those solo trails? If so, good news: October is your annual "relationship" month as the Sun moves through Libra and Scorpio, the two most commitment-driven parts of your chart.
Not only is the Sun in Libra and your seventh house of one-on-one partnerships until October 22, but your ruling planet, ambitious Mars, is in Libra until October 30. Translation: relationship rocket fuel! An exciting contract or business alliance could hit the fast track, and even more so when the Sun starts its monthlong trek through Scorpio and your eighth house of wealth, intimacy and mergers. But hang tight before you make it official since communication planet Mercury is retrograde in Libra until October 18, a time when technology and agreements can get wonky.
Although Mars is your cosmic ruler and always has your back, the red planet is in "detriment" (a weakened position) when visiting Libra. It makes sense: Mars is the mythological warrior, and Libra is the sign of peace. They're strange bedfellows, and their combined energy fields can be an awkward match. Mars in Libra can unleash passive-aggressive behavior, simmering frustrations and sexual tensions that don't get a proper outlet.
Whew! Sometimes, Aries, dealing with people can feel like a full-time job. If you need some relief, a powerful solo moment arrives on October 20, when the year's only Aries full moon beams into your independent first house. Go ahead and step into the spotlight now! A passion project or personal goal that you've been working on since your birthday could manifest into tangible form.
The action will speed up even more as the month progresses. Since mid-August, all five of the slow-moving outer planets (Jupiter, Saturn, Uranus, Neptune and Pluto) have been retrograde. Now they start to turn direct: Pluto on October 6, Saturn on October 10, Mercury and Jupiter on October 18. Stalled career moves and glitchy collaborations should soon get back on track. Fall is starting to take shape now, and the momentum will keep picking up through the end of the year.
The Sun is in Libra until October 22
With the Sun in Libra and your dynamic duos zone until October 22, success is sweet (if not sweeter) when you make that meteoric rise with a savvy sidekick or two. The stars have lined up to help you play well with others. With energizer Mars also in Libra and traveling in tandem with the confident Sun, you won't want to take too long to "think it over." And then again…Mercury is retrograde in Libra until October 18, so you definitely SHOULD consider this from every angle before you commit. You could feel like you're pumping the brake AND the gas pedal at the same time.
When in doubt, talk it out. Libra is your opposite sign, and with the Sun at its farthest position on the zodiac wheel from yours, energy could be in short supply. That's all the more reason for you to lean on your inner circle and delegate to capable crew members. Just because you CAN do it alone doesn't mean you should, Aries! Wise feedback from a few trusted sources could help you make smarter long-term decisions when you're tempted (as you often are) to simply act on impulse.
The October 6 Libra new moon sparks relationships
Dynamic new partnerships spark up at the October 6 Libra new moon, which beams into your seventh house of commitments and companionship. And with activator Mars exactly conjunct the new moon, things could turn official fast! Someone (maybe you) could propose a permanent arrangement, whether that's with an officialized relationship, a business venture or a signed contract. Since new moons can take up to six months to unfold, pay attention to the people you meet near this date. One or two could become prominent players in the coming days.
This year, a unique cosmic lineup will accompany the Libra new moon. There are six planets in air signs that day, energizing the most social and collaborative parts of your chart. Open up dialogue with your inner circle: How can you improve communication or distribute duties more equitably? Is it time to adopt a new role in your existing relationships? If you're always the one in charge, dial down the DIY and allow others to take the helm. And if you haven't stepped up to co-pilot the ship, this new moon could be your nudge.
Pluto retrograde (and accompanying power struggles) end on October 6
Power struggles and professional angst will settle down beginning October 6, when calculating Pluto ends its annual five-month retrograde through Capricorn. Ever since April 27, Pluto has been backspinning through your tenth house of career and authority, which might have opened up a few potholes on your road to success. And with so much uncertainty in the workforce, you could've contemplated a radical change of path more than once. The Great Resignation of 2021 may have had "Aries" written all over it.
More than anything, it's time to get strategic and think big-picture. What do you want to do with your life and your grandest goals? How can you get from Point A to Point B—and what would be the most clever and profitable route? With Pluto standing strong in your tenth house of public image, presenting yourself to the world as a powerhouse or thought leader could position you for a serious status boost.
If you've had tension with a man in your life (possibly your father) or felt simmering conflict with a colleague or client, you can initiate a proactive discussion now. Proceed delicately and slowly since Plutonian matters are like a poker game—and the god of the underworld doesn't want you to lay all your cards face-up on the table. If someone's been triggering you, Pluto's direct turn could finally help you stop taking the bait. Remember, the person who doesn't react has the most power.
Teamwork on track: Saturn retrograde ends on October 10
Teamwork tribulations? If you've struggled to create cohesion in a collaboration, relief is in sight. On October 10, structured Saturn ends a four-and-a-half-month retrograde backspin in Aquarius and your eleventh house of collaborations. Since May 23, many Aries have found it tough to rally the troops or get your team to pull their weight. A rift with a friend or colleague may have left you without your usual support system—or perhaps the people you normally lean on were so busy with their own responsibilities that they couldn't be there for you.
With Saturn motoring forward, you can forge powerful connections…and remember who your real allies are. Quality over quantity! You could be promoted to a leadership role in a group or invited to join a prestigious members-only society. If you're feeling lonely or adrift from your crew, make a dedicated effort to see those kindred spirits. Organize a (safe) group getaway or host a virtual monthly mastermind. It might take prioritizing and planning, but it will be well worth it when your tanks are refilled.
Jupiter and Mercury both end their retrogrades on October 18
Let's DO this, Aries! Expressive Mercury and expansive Jupiter both end their retrograde slowdowns on October 18, getting your relationships, technology efforts and overall communication back on track.
Mercury has been retrograde since September 27 in Libra, disrupting your committed-relationship sector and snagging any attempts to officialize a contract or agreement. Maybe you had second thoughts about moving forward in a commitment. Longtime duos could have best used this cycle to work through any longstanding points of conflict. After this three-week "think it over" cycle, hopefully you're clearer on what you want and can decide on your best next move.
This same day, growth-driven Jupiter will power forward in Aquarius and your eleventh house of teamwork and technology. Since June 20, Jupiter has been in slow motion, which could have put a budding alliance on the back burner or stalled progress with an online project. Between now and December 28, this relationship could pick up speed. And with Jupiter forming a potent trine to activator Mars in Libra, your talks could move to the fast track.
With visionary Jupiter in the idealistic eleventh house, politics might even call your name. If you're a business owner, look at the role of technology and social media in your efforts. With outspoken Jupiter handing you the megaphone, an edgy or progressive message could go viral. But be careful not to veer too far into controversy for controversy's sake. Jupiter in this free-to-be-me zone makes you sensitive to censorship, but it could also tempt you to push the envelope TOO far. With communicator Mercury in its wobbly new course correction, err on the side of politeness and don't just unleash or unload.
The Aries full moon on October 20 puts the spotlight on you!
A moment of solo stardom arrives on October 20, when the year's only Aries full moon beams into your sign. Look back to the April 11 Aries NEW moon for clues of what might start to come together today. Intentions set near your last birthday could come to fruition now. If you've been considering making a major move around a passion project or personal ambition, this could be your moment to go for it! (Here's hoping this full moon will deliver the premiere of HBO Max's "And Just Like That," the sequel to "Sex and the City" starring Aries Sarah Jessica Parker and Cynthia Nixon.) If all the Libra season compromising and collaborating has left you feeling out of your element, this is THE day to put your own priorities first without apology!
Mars-Pluto square on October 22: intense day alert
Watch for power plays on October 22, when combaticlass="body-el-link standard-body-el-link" ve Mars (your ruler) locks into a tense square with volcanic Pluto. Mars is in Libra and your relationship zone, and Pluto's in Capricorn, which governs your tenth house of career. This could make for some explosive moments in a business relationship or a showdown with a significant male (your father, perhaps). Nobody wants to compromise, and things could quickly devolve into a power struggle. What's really pushing your buttons here? Try to catch yourself BEFORE you react. That can be a challenge with hotheaded Mars making you thin-skinned and itching to fight. Meanwhile, subterranean Pluto's influence could churn up a lot of long-buried resentments. You can't settle every grudge in a single match, Aries! If you've been making too many sacrifices for a partner or forestalling your own dreams, this Mars-Pluto mashup can be a wakeup call. Remember, Ram: YOU are responsible for setting appropriate boundaries and articulating your needs. Others can only help if you ask. (Note: A request is different than a demand, so don't go to the opposite extreme and turn into a diva!)
Scorpio season starts October 22
Life becomes more of a chessboard—but an exciting one!—starting October 22, when the Sun shifts into Scorpio and your eighth house of intimacy, mergers and strategic moves. For the next month, you may prefer to be more private or to focus on a few key relationships. A joint business venture could percolate, or a sizzling sexual attraction may start to gather steam.
Halloween heat: Mars enters Scorpio on October 30
Get ready for some tricks and treats! Right before the month ends, your ruling planet, Mars, shifts into Scorpio, activating your erotic and intense eighth house until December 13. Mars here can ratchet up jealousy and competitiveness as much as it cranks up the sizzling heat. The eighth house also rules long-term wealth, particularly shared finances. A joint venture can rapidly develop, and you might explore ways to merge your superpowers for mutual gain.
Cupid is circling this month as your ruler, passionate Mars, prowls through Libra and your seventh house of committed relationships until October 30. If you're single or in a sketchy "situationship," Mars' intensity can help you land where you'd like to be. But you need to be focused and single-minded in your pursuits. Nix the people you're only halfheartedly into, even if they seem to be staving off loneliness. In actuality, they're blocking the energetic door for the right person to walk in! Attached? Give your union the TLC it deserves. Put your partner first every chance you get—and make an extra effort to connect through sensual together time and deep-diving conversations. With combative Mars here, couples may fight more, but the steamy makeup sessions will ALMOST make it worth the trouble. That said, keep your temper in check and do your best to remain calm and composed when you discuss triggering topics.
On October 7, amorous Venus soars into liberated Sagittarius and your adventurous ninth house until November 5. Even as Mars is spurring you toward commitment, Venus finds freedom a major turn-on. You're all about inner growth and outer expansion, and you're open to a variety of new people and experiences. An attraction to someone of a different culture or background than yours could spark up. For couples, this is a favorable cycle to travel together—with pandemic precautions and the caveat of that trickster Mercury being retrograde until October 18 (in your relationship house to boot), so there will be obstacles to navigate around. One thought: Plan and ticket the trip now but go later. Make sure anything you book is fully refundable!
Double your prosperity this month by teaming up with dynamic and experienced collaborators! Go-getter Mars is in Libra and your partnership zone until October 30, energizing your shared efforts, especially near the Libra new moon on October 6. Although you might want it signed, sealed and delivered fast, take your time to read the fine print. On October 18, both messenger Mercury and enterprising Jupiter end their signal-scrambling retrogrades, setting up much better conditions for accepting deals and offers.
Besides, the October 20 Aries full moon will shine a strong spotlight on your priorities, provoking a key moment of self-awareness that will help you make the best and most personally aligned decision possible. The full moon is also an ideal launch date for a passion project. Be ready: The spotlight could find you whether you're ready or not!
Love Days: 29, 6
Money Days: 21, 12
Luck Days: 19, 10
Off Days: 4, 8, 16
See All Signs
The AstroTwinsIdentical twin sisters Ophira and Tali Edut (The AstroTwins), have been ELLE.com's official astrologers for over a decade.
This content is created and maintained by a third party, and imported onto this page to help users provide their email addresses. You may be able to find more information about this and similar content at piano.io
Sours: https://www.elle.com/horoscopes/monthly/a61/aries-monthly-horoscope/
8954
8955
8956
8957
8958