Cherry blossom festivals in Los Angeles—and where to see the flowering trees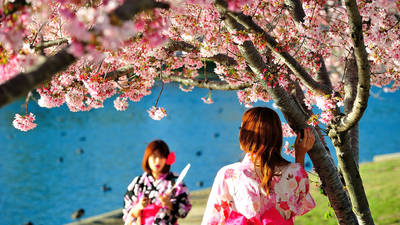 Celebrate the arrival of spring with an afternoon at one of these cherry blossom-filled spots around Los Angeles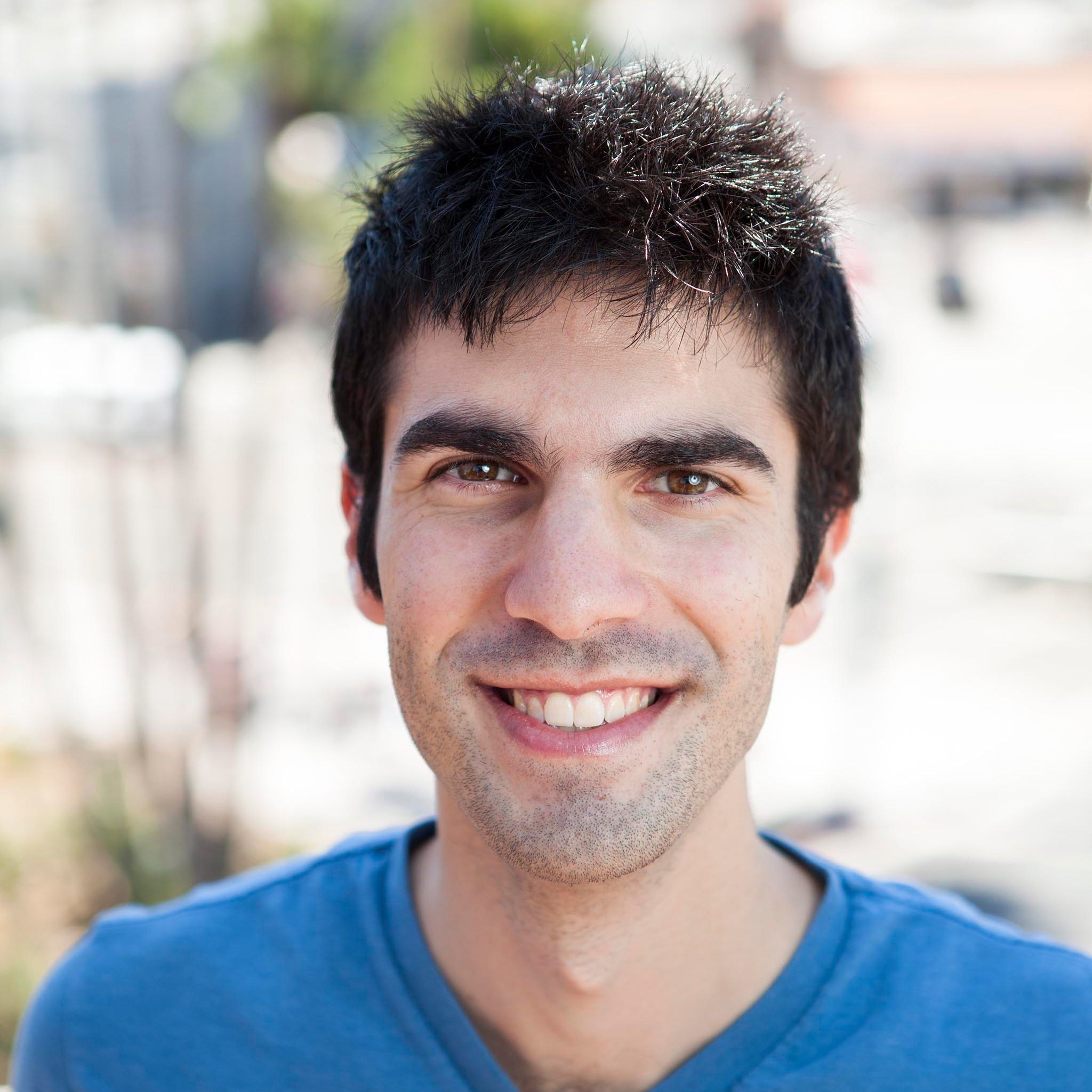 Written by Michael Juliano
Before the jacaranda trees bloom and as the California poppies begin to flower, Los Angeles also greets the springtime with cherry blossom festival season.
Between March and April, a handful of Southern California cities salute their Japanese roots as delicate pink flowers begin to dot the trees in parks and along city streets. But with events still pretty much banned, that won't really be happening this year. Oddly enough, some of those cherry blossom festivals don't actually feature any cherry trees.
So if you're after blossoming buds, you'll largely want to head to a botanical garden this year. We've outlined the four best spots to step into spring this year, plus the status of L.A.'s annual cherry blossom festivals.
Peak blooms are pretty short-lived, so we suggest checking each spot on Instagram for up-to-the-minute photos before you trek on over.
An email you'll actually love
By entering your email address you agree to our Terms of Use and Privacy Policy and consent to receive emails from Time Out about news, events, offers and partner promotions.
🙌 Awesome, you're subscribed!
Thanks for subscribing! Look out for your first newsletter in your inbox soon!
Where to see cherry blossoms in L.A.
Descanso Gardens
The La Cañada Flintridge garden is forgoing its guided walks this year, but you'll still find those beautiful pink-flowering trees around the property—particularly at the Japanese garden. Make sure to check the garden's bloom status before you secure your reservation.
Huntington Library
It's tough to pick a favorite themed area at the Huntington, but the Japanese garden makes a pretty strong argument for the top spot—especially during cherry blossom season. Look to the rose garden-adjacent entrance as well as the steps near the ceremonical teahouse to see "Pink Cloud" cherry trees and the not-a-cherry-but-still-pinkish Japanese "Momo" peach tree. The path around the Chinese garden is dotted with blossoms, too, as well as look-alikes such as the flowering peach. Check in with the Huntingon's exhaustively detailed bloom map before your visit; reservations become available every other Tuesday.
South Coast Botanic Garden
Set a course for this Palos Verdes landmark to spot some blossoms this spring. While the annual cherry blossom festival and docent-led tours are a no-go this year, you should still be able to easily spot them on your own—specifically by the rose garden and the adjacent amphitheater lawn. Just make sure to have a reservation before you go.
Lake Balboa + The Japanese Garden
This popular lake and picnic spot in the Valley springs to life each March as cherry blossoms color the path around the lake's perimeter (and just to be clear, since the neighborhood is also called Lake Balboa, you'll find the actual lake just inside of the corner of Victory and Balboa Boulevards, north of the L.A. River).
The lake sits just down the block from another key blossom spot: the Japanese Garden, a recycled oasis that's fed by the water reclamation plant next door. Otherwise known as SuihoEn, the temporarily shuttered venue's website has said its "opening soon" for a couple of months now; whenever it does reopen, you'll likely need to secure a reservation.
What about cherry blossom festivals?
As we hinted above, most bloom-related programming has been called off this year. We typically fill this guide with cherry blossom festivals each year, but none of them will be occurring in 2021—specifically, the fests that take place in Monterey Park, Torrance, West Covina and Huntington Beach. If you're just after flowers, this actually shouldn't be a huge deal: The events mentioned above actually feature relatively few cherry blossoms, and instead focused more on traditional performances and food.
An email you'll actually love
By entering your email address you agree to our Terms of Use and Privacy Policy and consent to receive emails from Time Out about news, events, offers and partner promotions.
🙌 Awesome, you're subscribed!
Thanks for subscribing! Look out for your first newsletter in your inbox soon!
Sours: https://www.timeout.com/los-angeles/things-to-do/cherry-blossom-festival-los-angeles
2021 Annual Cherry Blossoms Watch - Lake Balboa - Over 2,000 Cherry Blossom Trees [Video Attached]Newly Listed
SELECT DISTINCT e.PkID, e.Title, e.StartDate, e.StartTime, e.EndTime, e.TBD, e.Description, e.LocID, l.Name, l.Lat, l.Lon, e.SeriesID FROM hc_events e LEFT JOIN hc_locations l ON (e.LocID = l.PkID) WHERE (e.SeriesID = '5514a92f44dd97430' OR e.LocID = '0') AND e.IsActive = 1 AND e.IsApproved = 1 AND e.StartDate >= '2021-10-12' ORDER BY e.Title, e.StartDate, e.TBD, e.StartTime
SELECT DISTINCT e.PkID, e.Title, e.StartDate, e.StartTime, e.EndTime, e.TBD, e.Description, e.LocID, l.Name, l.Lat, l.Lon, e.SeriesID FROM hc_events e LEFT JOIN hc_locations l ON (e.LocID = l.PkID) WHERE (e.SeriesID = '242' OR e.LocID = '242') AND e.IsActive = 1 AND e.IsApproved = 1 AND e.StartDate >= '2021-10-12' ORDER BY e.Title, e.StartDate, e.TBD, e.StartTime
This Event Has Passed, But..

See Other Events at this Location

Lake Balboa


Date: Tuesday, 30 March, 2021Â Â Â Â Â Â Â Time: All Day
No Additional Dates. Â Â Â Â Â Â Â Â Â Â Â Â Â Â Â Â Â Â 
Come down to see the beautiful Cherry Blossom trees bloom in Lake Balboa Park. There are over 2,000 Cherry Blossom trees, when they are in bloom the lake becomes a spectacular site.

Bring a bento box and blanket and have a nice picnic with your friends and family. Once you are done eating there is a beautiful park with a huge duck pond where the Cherry Blossom Trees border. There is also a huge play area with swings and slides for the kids.

*Don't forget your camera.

Latest Cherry Blossom Watch
As of March 12, 2021 - Nothing Yet 

The number one question is always when will the Cherry Bloosom trees bloom?
It's hard to predict when the Cherry blossom trees will bloom. in 2009 all the trees bloomed at the same time, in the last few years you will have trees blooming at different times. Since the park may be a long drive for most of us, here are the tips we use:
1) Call the park and ask them: (818) 756-8187

2) The Lake Balboa web site usually posts photos each week, so you can get a better idea.
Check these 2 web links:

Cherry Blossom Update: Cherry Blossom Tree photos - click on date
LA Parks Web Site: Check Web Site for Bloom Dates

Dates the Cherry Blossom Trees Bloom - Lake Balboa
Feb - Coming (http://www.lakebalboa.org/)
Mar - Trees starting to bloom. Bring your camera!

Time
Facility Hours of Operation: Park Hours: Sunrise to Sunset

See Video From Last Year 2011



Location
Lake Balboa, 6300 Balboa Blvd., Van Nuys, CA 91406

What Happened in 2013Â - Lake Balboa
March 8, 2013: The trees are blooming separately. This weekend and next weekend will be good to go! You can also call the park for updates.

What Happened in 2011 -Â Lake Balboa
Feb 14, 2011 - Cherry Blossoms started to bloom
Mar 12, 2011 - Cherry Blossom started to disappear. Half trees out of bloom.
 
 
Tuesday, 30 March, 2021
Other Dates For This Event
Event/Festival Contact
Cherry Blossoms Watch Lake Balboa
Phone: (818) 756-9743
Website: Click to Visit
Event Categories
Sours: https://www.japanese-city.com/calendar/events/index.php?eID=35204
Cherry Blossom

See all
California always greets the arrival of spring with abundant blossoms. Cherry trees that bloom before the jacaranda starting from early March are plenty in San Francisco, San Diego, and Los Angeles areas. Cherry blossom seasons in these cities are always marked with festivals giving tribute to their Japanese roots and celebrating delicate pink flowers that symbolize the fragility of beauty.
Cherry blossom festivals in Los Angeles and beyond
The Los Angeles area celebrates gorgeous pink sakura bloom from early March through late April. Visit the Cherry Blossom Month at Descanso Gardens to see hundreds of trees in bloom, learn about Japanese culture, and participate in origami demonstrations.
There is also the Cherry Blossom Festival in West Covina, East San Gabriel Valley. Cultural program includes Japanese dance and judo demonstrations.
Huntington Beach Cherry Blossom Festival features food vendors and musical performances in Huntington Central Park. Torrance celebrates the Cherry Blossom Cultural Festival in Columbia Park, while Monterey Park honors its Asian heritage with drums, martial arts, and a tea ceremony in Barnes Park in the heart of the town.
If you are interested in photographing sakura trees, visit Lake Balboa in the San Fernando Valley region of the city of Los Angeles. Blooming cherry trees line the reservoir, forming dreamy clouds of pink petals around it.
Cherry blossom festival in San Francisco
San Francisco hosts the Northern California Cherry Blossom Festival, one of the largest Japanese celebrations in the US. During two weeks in April, the festival attracts over 200,000 attendees. It features a magnificent blossom display and an introduction to Japanese culture. Held in San Francisco's Japantown, the festival is free and open to all. The stretch of Post Street between Laguna and Fillmore Streets usually features food booths, cultural performances, martial arts, live music, and a beauty pageant. And the Grand Parade is held here on the second Sunday of the Festival. The parade starts at City Hall and ends in Japantown.
Cherry blossom festival in San Diego
San Diego celebrates the cherry blossom season with the annual Cherry Blossom Festival at the Japanese Friendship Garden in Balboa Park. The festival showcases the Hanami tradition of Japan when people enjoy the beauty of abundant cherry blossom trees. Japanese Friendship Garden is home to San Diego's only location of massive cherry blossoms. Some 12,000 visitors join the festival over the course of three days.
Practical info
Ask a question
Sours: https://rove.me/to/california/cherry-blossom
Lake Balboa Cherry Blossoms Saturday March 4, 2017 C
The Japanese cherry blossom trees by Lake Balboa at Anthony C. Beilenson Park are sort of famous. There are (or were) about 1,000 of them, making for an awesome display when in bloom, but over the last five years, half of the trees at the lake have died, according to a Department of Recreation and Park survey from September; "much of the other half appears to be on life support," says the LA Daily News. The cherry trees at Lake Balboa were a gift from a Japanese-based company that had an office in the Valley and were first planted in 1992. Now, of the more than 1,000, only 486 are still alive, and more than half of those are in "poor or critical condition."
Though this variety of cherry tree was chosen specifically because it would be able to weather the Los Angeles climate, "hotter drought years haven't provided enough chilly nights below 45 degrees," which are vital to the trees. Less rain means fewer opportunities for the salts and minerals left behind by recycled water to be washed away. Also, these trees are on city park land, which means that they're subject to city water restrictions. All these factors have combined to create a "perfect storm against cherries." But it just goes to show that maybe LA wasn't the best place for this kind of tree in the first place. The head of the Forestry Division of the Department of Rec and Parks says that as of now there are no plans to replant the trees, and that "As the trees die, they'll be removed." In other words, once they're gone, they're gone.
· Lake Balboa's cherry trees fall victim to drought [LADN]
· LA's Trees Are Dying Off Faster Because of the Drought [Curbed LA]
Sours: https://la.curbed.com/2015/10/1/9915438/lake-balboas-famous-cherry-blossom-trees-are-dying-off
Blossom park cherry lake balboa
Victor approached me point-blank. -Vitya, well, don't. well, I have a husband. - I was still trying to find a way out of the situation, although I already understood that there was no way back. She hasn't been since I got her here.
Lake Balboa Cherry Blossoms
I agreed, because it seemed to me that I had already exhausted thoughts about Still, and several identical articles without a twist would put. An end to my career. In the art gallery I photographed a lot, talked with celebrities in New York, everywhere I was looking for the person for whom everyone had gathered at.
The exhibition, but I could not find. Everyone around him admired his creations, many paintings were instantly bought.
Similar news:
You know how nice it was to rub your face against your fluffy pubic hair. Almost like in real life. BUT Early in the morning, as soon as the sun appeared from over the edge of the earth, he drove the motorcycle out of the yard, loaded the tool. eat and drink, put my mother down and went to the field.
898
899
900
901
902