15 Famous Eulogies from Literature, Movies & History
Eulogies are speeches usually given at the deceased's memorial service. Sometimes they're given by a friend or family member, but other times an officiant writes the speech.
Jump ahead to these sections:
We've compiled some of the most powerful eulogies written for books and movies just in case you're looking for inspiration as you write your loved one's eulogy. We'll also share some of the most famous tributes in history.
Here are some eulogies to consider. Caution: There are spoilers in this article! Proceed with caution.
Famous Eulogies from Literature
It's easy to come up with a list of notable books where one of the main characters dies in the end, but it is harder to find examples that include the text of the eulogy for that main character. Here are some eulogy examples that we found in some of the most famous pieces of English literature.
1. Mark Antony's speech in Julius Caesar
William Shakespeare's plays are chock-full of death, and readers can find plenty of examples when characters pause and reflect over the death of a friend. What about Mark Antony's famous "Friends, Romans, countrymen" speech that appears in Julius Caesar?
If it's been a while since you were in sophomore English, you may not remember that Antony's speech was used to turn the crowd against the conspirators who had stabbed Caesar. It's worth reading again if you don't still have it memorized from when you were 16 years old.
2. Casy's words for Grandpa in The Grapes of Wrath
The Joad family travels from Oklahoma to California during the Dust Bowl in John Steinbeck's novel, The Grapes of Wrath. During the trip, Grandpa dies, and Reverend Casy is asked to speak a few words over his buried body.
His speech begins, "This here ol' man jus' lived a life an' just died out of it. I don't know whether he was good or bad, but that don't matter much. He was alive, an' that's what matters."
3. Narrator's words for Charlotte the Spider in Charlotte's Web
Was Charlotte the first fictional death you ever experienced? While Wilbur, the pig, and the rest of the animals didn't have a formal funeral for Charlotte, the narrator offers tribute to the friendly arachnid with these final words: "It is not often that someone comes along who is a true friend and a good writer. Charlotte was both."
4. Gus' Eulogy Letter for Hazel from The Fault in Our Stars
We don't want to confuse you with the name of this particular eulogy.
If you have read John Green's The Fault in Our Stars, you may not remember that before he dies, Gus actually emails a eulogy for Hazel to her father. It's a lovely eulogy full of flowery language.
5. A "Tufty-Haired" Man's Eulogy for Dumbledore in Harry Potter and the Half-Blood Prince
The reader doesn't know who the "tufty-haired" man is who presents Albus Dumbledore's eulogy in J.K. Rowling's Harry Potter and the Half-Blood Prince. We also don't hear the full text. What the reader does get is a few random phrases, along with Harry's reaction to the speech.
"'Nobility of spirit'…' intellectual contribution'…' greatness of heart'... It did not mean very much. It had little to do with Dumbledore as Harry had known him. He suddenly remembered Dumbledore's idea of a few words, 'nitwit,' 'oddment,' 'blubber,' and 'tweak,' and again had to suppress a grin."
Famous Eulogies from Movies
While a lot of the examples on the previous list can also be found in movies, we also have these examples for you to consider.
6. Matthew's eulogy for Gareth in Four Weddings and a Funeral
Watch this poignant scene from the 1994 movie, Four Weddings and a Funeral if you haven't already. For one thing,
it is beautifully acted by John Hannah, but it also includes one of our favorite funeral poems, written by W.H. Auden, called "Funeral Blues."
7. Captain Kirk's eulogy for Spock in Star Trek II: The Wrath of Khan
Captain Kirk can hardly get the words out when he says, "Of all the souls I encountered in my travels, his was the most human."
Then bagpipes play, and Spock's body is shot out into space. This is perhaps one of the most heartfelt moments within the entire series.
8. Daniel's eulogy to his wife in Love, Actually
Liam Neeson's character in Love, Actually explains that his wife chose her own way to say goodbye before he plays "Bye, Bye Baby" by the Bay City Rollers.
At first, the congregation seems shocked by the upbeat melody, but then they all begin to smile.
9. Walter and the Dude eulogize Danny in The Big Lebowski
Walter tries to return Danny's ashes to the "bosom of the Pacific Ocean," after giving a eulogy in The Big Lebowski.
Instead, a breeze causes the ashes to fly back to cover the Dude's hair, face, and sunglasses.
10. Daniel's eulogy for his father in Death at a Funeral
The main character's awkward eulogy is interrupted in the 2007 version of Death at a Funeral, when a thought-to-be-dead little person breaks out of the casket of the father. This extremely dark comedy stars Peter Dinklage.
Famous Eulogies from History
Many famous eulogies can be found throughout history. Here are a few we would like to highlight.
11. Oprah Winfrey's eulogy for Rosa Parks
If Oprah is involved, you know it has to be amazing. She was asked to give the eulogy for Civil Rights leader Rosa Parks in 2005.
She told the audience about hearing the story of Rosa Parks when she was a young girl living in the south. Oprah credited Parks as being the reason for her own success.
12. Mona Simpson's eulogy for Steve Jobs
Mona Simpson is the late Steve Jobs' sister. She gave the eulogy for the tech giant in 2011. The last words of her eulogy were to recount Job's own final words: "Oh wow, oh wow, oh wow."
13. Frank Oz's eulogy for Jim Henson
It's always amazing when a person giving a tribute says something funny enough to get people to laugh. Read the full text of Frank Oz's speech, where Oz describes a gift that Henson made for him, which included a tiny photograph of a naked Oz. Eulogies are the best if they were written by someone who knew the deceased well.
14. Earl Spencer's eulogy for Princess Diana
Princess Diana's brother spoke at her service after her shocking death in 1997. His first lines set the tone of the speech: "I stand before you today, the representative of a family in grief in a country in mourning before a world in shock."
The world was shocked when the Princess died in a car accident after being chased by the paparazzi. The royal family was in shock after Diana's brother used some rather sharp words to describe Diana's treatment by them.
15. John Cleese's eulogy of Graham Chapman
John Cleese's speech for Graham Chapman pushed boundaries — and that's an understatement. The two worked together on Monty Python. You must have an idea of what type of eulogy Cleese presented if you're familiar with this British comedy team.
What Eulogies Should Be On the List?
It's tricky narrowing down a list of eulogies in literature, movies, and history to only 15. After all, eulogies have probably been part of the world's culture since the beginning of language. Which tributes are your favorite?
Not all of these eulogies were written for real-life people, but they all have one thing in common. The writers all spent a great deal of time crafting their words to perfection. If you are tasked with writing the tribute speech for a loved one or a eulogy for mom, make sure you set aside enough time for the task. Chances are, it'll take longer than you thought.
Sours: https://www.joincake.com/blog/famous-eulogies/
8 Of The Most Amazing Eulogies Of All Time
8 Of The Most Amazing Eulogies Of All Time
Article from Krystal Penrose, FuneralOne
When it comes to funeral services, a eulogy can be the most important element that ties everything together. A eulogy captures the life story, starts conversations, helps us remember the times we shared, and (usually) makes us laugh or cry.
As a funeral director, you might sometimes feel numb towards the delivery of eulogies, mostly because you see them every day.
But, I want to show you these eulogies so you can laugh, cry, and maybe learn something from them so you can help your families create the best eulogy they've ever imagined for their loved one.
Without further ado, lets look at 8 eulogies that changed my life (and might change yours too):
1. Brooke Shields' Eulogy for Michael Jackson
Brooke Shields, longtime friend of Michael Jackson, delivered this emotional eulogy at his public memorial service on July 7, 2009. I can still remember where I was while watching Michael Jackson's memorial service. I remember it was raining all day – I thought it was to match my mood. Devastated by the loss of such a musical genius, Brooke Shields' eulogy for Michael made me, as she explains during this video, "smile though your heart is aching." I will personally never forget watching Michael's memorial service, or this memorable eulogy.
2. "For My Mother"
This is the perfect example of a eulogy that doesn't have to be a grand, wise, long, tearful, epic event. Instead, this woman uses satire (that can be a bit morbid at times) to create a truly one-of-a-kind eulogy for her mother. What we can learn from this eulogy is that a few minutes, a good laugh and a good story is all you need to create something memorable.
3. "Beautifully Imperfect"
Sometimes the way you remember your loved one isn't all rainbows and butterflies. This eulogy is a perfect example of that. This woman gives her husband's eulogy in a unique way by talking about his "sounds" (coming from both his mouth and his rear end) and explains that it's these "little imperfections" that made her husband perfect for her.
She closes the eulogy beautifully by saying "So to my beautiful children, I hope one day you, too, find yourselves life partners who are as beautifully imperfect as your father was to me."
4. A Sister's Eulogy for Steve Jobs
Read the eulogy by clicking here.
Not only was Steve Jobs one of the greatest innovators of our time, but he was truly a passionate man. Naturally, there are plenty of people who have many  beautiful things to say something about Mr. Jobs. But, perhaps the best way anyone could ever summarize Steve Jobs' life came from his sister, Mona Simpson.
Mona uses the literary device called stream of consciousness to truly take us back to the most defining moments she experienced with Steve. As the reader, I felt like I was right there during Steve's final moments. And in the end, this is the only eulogy that made me cry. So, please do take 5 minutes and read this. It's worth it.
5. Kevin Costner's Eulogy for Whitney Houston
Although Kevin Costner and Whitney Houston weren't life-long friends or relatives, Kevin still did an excellent job memorializing Whitney's life in a memorable way. He starts out the eulogy explaining how despite popular belief, they have a  lot in common. He draws out a parallel between his life and her life, and finds a way to truly capture her life story at the same time. If you love Kevin Costner, you'll really love this wonderful eulogy he put together.
6. "I will not be moved."
It's not everyday that you get to attend the funeral service of someone who literally changed history. It's even less often that we have the chance to watch one historically memorable woman commemorate another. In this instance, Oprah Winfrey delivered Rosa Park's eulogy in a very rhetorical manner. She used the phrase "I will not be moved" several times throughout the eulogy – almost like a chorus. What we can learn from Oprah is that the power of a eulogy can lie in just one sentence. One powerful sentence is all it takes to deliver greatness.
7. "God must have needed Muppets in heaven."
On May 21, 1990, Frank Oz (the voice of Miss Piggy, Fozzie Bear, Cookie Monster, Bert and Grover) gave one of the most memorable eulogies I've ever seen for Jim Henson. The thing that makes this eulogy so special is near the end, when Frank struggles to continue, and concludes it abruptly by saying "I think that's when I knew he loved me and I loved him." In my opinion, his inability to express his emotions any further is what makes the eulogy so beautiful. His eulogy truly shows us how much one person can influence others for a lifetime.
8. "The first person to say "f&%*" at a British memorial service."
I did you a favor by putting this one last, because finally you can laugh after wiping all your tears away!  In this eulogy, actor and comedian John Cleese takes just two minutes to remember the beloved Graham Chapman, famously known for his role in Monty Python. The reason why I love this eulogy so much is because, well… it's freaking hilarious!
My favorite line is: "Well I feel I should say nonsense, good riddance to him, that freeloading bastard. And the reason I feel I should say this is he would never forgive me if I didn't. If i threw away this opportunity to shock you all on his behalf." What makes this eulogy so perfect is that it remembers someone's life in the way they'd want it to be remembered, rather than the typical "norm."
Now that you've watched 8 of the most amazing eulogies ever, go forth and put what you've learned into action! Help your families truly capture their loved one's story, move people, and spark those life conversations. In my opinion, the best thing you can do for families is help them remember their loved one in the most unique, meaningful way possible. Good luck!
Did we miss your favorite eulogy of all time? Share your favorites in the comments below!
Guest Contributor
Sours: https://connectingdirectors.com/40420-8-of-the-most-amazing-eulogies-of-all-time
30+ Best Eulogy Examples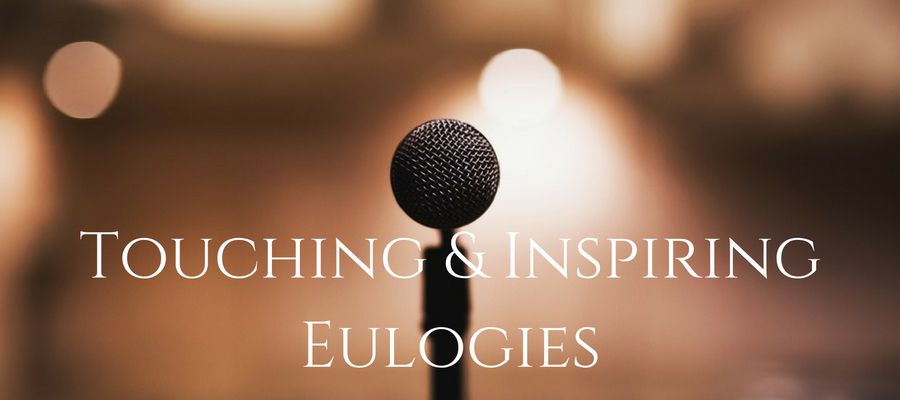 If you are reading this post, chances are that you have been asked to give a eulogy and you find it to be a daunting task.
Our first piece of advice is to consider consider hiring a professional eulogy writer.  For $245, you will have a beautiful, custom-written eulogy delivered to your e-mail inbox within 24 hours.
But if you do want to tackle writing a eulogy on your own, we have reviewed hundreds of eulogies in order to bring you the Ultimate List of Eulogy Examples.
The eulogies in our Ultimate List were written for people from different walks of life.  However, these eulogies have 2 things in common.
One, these eulogies have managed to capture the character, spirit and legacy of the person that passed away.  Two, they inspire us all to live life to the fullest and to love without reserve.
If you are faced with writing a eulogy for a loved one, we hope you find inspiration in our Ultimate List of Eulogy Examples:

Hiring a Professional Eulogy Writer (It's More Affordable Than You Think!)
The reality is that writing a beautiful eulogy is a daunting and time-consuming task since most of us aren't professional writers.
It can also be difficult to focus on this enormous undertaking because we are consumed with grief.  Additionally, we may be pressed for time because we have a million other funeral planning details to attend to, or are busy hosting family coming into town.
Perhaps you have been asking to give a eulogy by the deceased's family because of your relationship with the person that passed away.  While you feel honoured to have been asked and feel comfortable with public speaking, you nevertheless feel apprehensive since writing is not your strength.
If any of this applies to you, our advice is to be kind to yourself and hire a professional eulogy writer.
He or she will take on the responsibility of crafting a meaningful eulogy that truly reflects the life and legacy of your loved one.  You'll feel an enormous load being lifted from your shoulders.
If you don't personally know a professional eulogy writer, we recommend that you contact Steven Schafer, founder of The Eulogy Writers.
Not only does he have 30+ years of eulogy writing experience, he truly cares about helping people during this most difficult time.
Prior to launching The Eulogy Writers, Steven was a pastor who led many funeral services.  Afterwards, his congregants would tell him how deeply moved they were by the eulogies that he had written and delivered.
When he retired from church ministry, he launched The Eulogy Writers because it gives him a way to continue looking after people who need his help.
Steve is able to write both religious and secular eulogies.  He will take your stories and special memories of your loved one and craft a eulogy that is more beautiful than you could have imagined.
Here is what a few clients who have used his services have said about his fine work:
I would highly recommend The Eulogy Writers.  Steve captured the essence of my relationship with my very best friend.  It was as if he knew us all our lives.  I will be so proud to deliver this beautifully written eulogy for my dear friend. Truly a masterpiece. By the way, my friend who passed away was a professional writer and she would be proud!!! ~ Bridget D.
Steve, this is so beautiful!  We could have never expressed our feelings this way.  Thank you from the bottom of my heart!! ~ Susan S.
I could not reply to you earlier…I was overwhelmed and too emotional.  I have never read a more beautiful eulogy than this. I truly appreciate you. You captured my feelings effortlessly and eloquently. Thank you so much. I don't know your thoughts on religion, but honestly, I can only ask God to bless you abundantly and reward you for being expressive and compassionate. Thank you. It is perfect and beautiful.~ Aisha I. (Aisha is a TED talk presenter).
Now, we bet you're wondering how much an experienced eulogy writer like Steve charges for his services.
Too little, as far as we're concerned!  (It's half the price of other eulogy writing companies you'll find on the web.)
It's ONLY $278. No extra fees.  No hidden charges.
And, as an added bonus, Steven doesn't charge an extra fee for clients needing a fast turn-around time.  In fact, he guarantees that you'll have a beautiful eulogy delivered to your inbox within 24 hours.
Nor does he charge for revisions and edits.   (Like we said, we think he charges far too little!)
To quote Carl H., another satisfied client: "Amazing! An awesome eulogy — and done by the next day!  I'd have gladly paid twice what you charge."
No matter where you live in the world, Steven is ready to work with you.
Simply e-mail him at [email protected] to get started.
Alternatively, you can phone him on (734) 846-3072.  (Don't forget to add the country code for the USA to the beginning of the phone number if you are calling from another country.)
Another way you can get in touch with Steven is via the contact form on his website.
Steven is now accepting new clients in the USA and from abroad, so contact him today!  You'll be so glad that you did.

Eulogy Examples: Dad
Example 1: Son's Eulogy for His Father
Eulogy for George H.W. Bush by his son George W. Bush
Distinguished Guests, including our Presidents and First Ladies, government officials, foreign dignitaries, and friends: Jeb, Neil, Marvin, Doro, and I, and our families, thank you all for being here.
I once heard it said of man that "The idea is to die young as late as possible."
At age 85, a favorite pastime of George H. W. Bush was firing up his boat, the Fidelity, and opening up the three-300 horsepower engines to fly – joyfully fly – across the Atlantic, with Secret Service boats straining to keep up.
At 90, George H. W. Bush parachuted out of an aircraft and landed on the grounds of St. Ann's by the Sea in Kennebunkport, Maine – the church where his mom was married and where he'd worshipped often. Mother liked to say he chose the location just in case the chute didn't open.
In his 90's, he took great delight when his closest pal, James A. Baker, smuggled a bottle of Grey Goose vodka into his hospital room. Apparently, it paired well with the steak Baker had delivered from Morton's.
To his very last days, Dad's life was instructive. As he aged, he taught us how to grow old with dignity, humor, and kindness – and, when the Good Lord finally called, how to meet Him with courage and with joy in the promise of what lies ahead.
One reason Dad knew how to die young is that he almost did it – twice. When he was a teenager, a staph infection nearly took his life. A few years later he was alone in the Pacific on a life raft, praying that his rescuers would find him before the enemy did.
God answered those prayers. It turned out He had other plans for George H.W. Bush. For Dad's part, I think those brushes with death made him cherish the gift of life. And he vowed to live every day to the fullest.
Dad was always busy – a man in constant motion – but never too busy to share his love of life with those around him. He taught us to love the outdoors. He loved watching dogs flush a covey. He loved landing the elusive striper. And once confined to a wheelchair, he seemed happiest sitting in his favorite perch on the back porch at Walker's Point contemplating the majesty of the Atlantic. The horizons he saw were bright and hopeful. He was a genuinely optimistic man. And that optimism guided his children and made each of us believe that anything was possible.
He continually broadened his horizons with daring decisions. He was a patriot. After high school, he put college on hold and became a Navy fighter pilot as World War II broke out. Like many of his generation, he never talked about his service until his time as a public figure forced his hand. We learned of the attack on Chichi Jima, the mission completed, the shoot-down. We learned of the death of his crewmates, whom he thought about throughout his entire life. And we learned of his rescue.
And then, another audacious decision; he moved his young family from the comforts of the East Coast to Odessa, Texas. He and mom adjusted to their arid surroundings quickly. He was a tolerant man. After all, he was kind and neighborly to the women with whom he, mom and I shared a bathroom in our small duplex – even after he learned their profession – ladies of the night
Dad could relate to people from all walks of life. He was an empathetic man. He valued character over pedigree. And he was no cynic. He looked for the good in each person – and usually found it.
Dad taught us that public service is noble and necessary; that one can serve with integrity and hold true to the important values, like faith and family. He strongly believed that it was important to give back to the community and country in which one lived. He recognized that serving others enriched the giver's soul. To us, his was the brightest of a thousand points of light.
In victory, he shared credit. When he lost, he shouldered the blame. He accepted that failure is part of living a full life, but taught us never to be defined by failure. He showed us how setbacks can strengthen.
None of his disappointments could compare with one of life's greatest tragedies, the loss of a young child. Jeb and I were too young to remember the pain and agony he and mom felt when our three-year-old sister died. We only learned later that Dad, a man of quiet faith, prayed for her daily. He was sustained by the love of the Almighty and the real and enduring love of our mom. Dad always believed that one day he would hug his precious Robin again.
He loved to laugh, especially at himself. He could tease and needle, but never out of malice. He placed great value on a good joke. That's why he chose Simpson to speak. On email, he had a circle of friends with whom he shared or received the latest jokes. His grading system for the quality of the joke was classic George Bush. The rare 7s and 8s were considered huge winners – most of them off-color.
George Bush knew how to be a true and loyal friend. He honored and nurtured his many friendships with his generous and giving soul. There exist thousands of handwritten notes encouraging, or sympathizing, or thanking his friends and acquaintances.
He had an enormous capacity to give of himself. Many a person would tell you that dad became a mentor and a father figure in their life. He listened and he consoled. He was their friend. I think of Don Rhodes, Taylor Blanton, Jim Nantz, Arnold Schwarzenegger, and perhaps the unlikeliest of all, the man who defeated him, Bill Clinton. My siblings and I refer to the guys in this group as "brothers from other mothers."
He taught us that a day was not meant to be wasted. He played golf at a legendary pace. I always wondered why he insisted on speed golf. He was a good golfer.
Well, here's my conclusion: he played fast so that he could move on to the next event, to enjoy the rest of the day, to expend his enormous energy, to live it all. He was born with just two settings: full throttle, then sleep.
He taught us what it means to be a wonderful father, grandfather, and great grand-father. He was firm in his principles and supportive as we began to seek our own ways. He encouraged and comforted, but never steered. We tested his patience – I know I did – but he always responded with the great gift of unconditional love.
Last Friday, when I was told he had minutes to live, I called him. The guy who answered the phone said, "I think he can hear you, but hasn't said anything most of the day. I said, "Dad, I love you, and you've been a wonderful father." And the last words he would ever say on earth were, "I love you, too."
To us, he was close to perfect. But, not totally perfect. His short game was lousy. He wasn't exactly Fred Astaire on the dance floor. The man couldn't stomach vegetables, especially broccoli. And by the way, he passed these genetic defects along to us.
Finally, every day of his 73 years of marriage, Dad taught us all what it means to be a great husband. He married his sweetheart. He adored her. He laughed and cried with her. He was dedicated to her totally.
In his old age, dad enjoyed watching police show reruns, volume on high, all the while holding mom's hand. After mom died, Dad was strong, but all he really wanted to do was to hold mom's hand, again.
Of course, Dad taught me another special lesson. He showed me what it means to be a President who serves with integrity, leads with courage, and acts with love in his heart for the citizens of our country. When the history books are written, they will say that George H.W. Bush was a great President of the United States – a diplomat of unmatched skill, a Commander in Chief of formidable accomplishment, and a gentleman who executed the duties of his office with dignity and honor.
In his Inaugural Address, the 41st President of the United States said this: "We cannot hope only to leave our children a bigger car, a bigger bank account. We must hope to give them a sense of what it means to be a loyal friend, a loving parent, a citizen who leaves his home, his neighborhood and town better than he found it. What do we want the men and women who work with us to say when we are no longer there? That we were more driven to succeed than anyone around us? Or that we stopped to ask if a sick child had gotten better, and stayed a moment there to trade a word of friendship?"
Well, Dad – we're going remember you for exactly that and so much more.
And we're going to miss you. Your decency, sincerity, and kind soul will stay with us forever. So, through our tears, let us see the blessings of knowing and loving you – a great and noble man, and the best father a son or daughter could have.
And in our grief, let us smile knowing that Dad is hugging Robin and holding mom's hand again.
Example 2:  Son's Eulogy For His Father
Duty, decency, reliability, honour, dignity, respect: these are all qualities that my father not only held in high esteem, but practised every day during his time on this earth. 
He was a serious and disciplined man, but he could never resist the opportunity to have a laugh with friends and loved ones, given half the chance.
He saw a lot during his lifetime: a world ravaged by war, (he was himself served in the armed forces in Vietnam), and an uncertain world with the Cold War, the Oil Crisis, and Iraq all understandably influencing his views on the post-war world in which he himself grew up and, later, raised his own family. 
Let alone the social and cultural revolution exploding around him with the onset of the 1960s.
Dad was an only child, who lived in and around Sydney up until his retirement from the motor industry, where he moved with Mum to the Central Coast. 
They married young—at age 20—and remained happily together for over half a century. 
When free of their parental responsibilities, Dad would whisk Mum off for some mad adventure, often without her knowing where they were going.
As a father of three though, he was often happiest when left to his own devices—whether it was building a shed, tending to the garden, or fixing one of his cars. 
He was a self-professed petrol head, and loved nothing more than jumping in the car and driving—sometimes for hours—for some much-needed relief and relaxation from a family of five. 
More often than not, he wouldn't be gone for that long, but admitted that he loved driving so much, he looked for any excuse to have a spin. His precious Austin Healey was his most prized possession—a car that he drove till the day he died.
When Susan, Claire and myself moved out of home and started families of our own, I began to understand my father in new way. 
We were able to find time to sit and discuss what it means to be a parent, particularly in a modern world that's fast-changing and very different to the one in which either of us were born. 
Dad gave sage advice on everything from teaching my kids manners and responsibility, to the other important area of family life: keeping one's partner happy and the marriage healthy and alive.
Dad was a straightforward man who demanded little from those around him, and who expected only the best for his three children. 
Provided he heard regularly from us all—and saw us whenever possible—he was content. 
And although in his final years, we'd all moved on to different parts of the world, that bond was never broken.
To me, Dad's finest quality was his patience: an inherent ability to listen, to absorb and to offer a point of view based on quiet, measured wisdom. 
I'll never forget the time when I asked him what I should do about having to move overseas for my career: "Do what you feel, what you believe is right. Follow your gut, your heart, and you can't go wrong."
It's difficult to imagine him not being around and I'm not sure how we will all cope. 
The grandchildren, Billy and Leo will miss him dearly. 
It's strange to think that I can't just give him a call or pop around to have one of our good old yarns. 
Dad lived a long and happy life, and only succumbed to ill health right at the very end. 
He was an imposing figure of a man, a tall, dark, handsome character whose reassuring presence we all felt during difficult times.
As we gather here today to remember and commemorate his life, let bid him farewell as we mourn the loss of a lively, dignified soul. 
A soul that brought joy and fulfilment to many, and whose legacy will live on forever.
Example 3:  Daughter's Eulogy For Her Dad
Dad was the light of my life. 
Even as a little girl, I remember him making me laugh so much I would nearly cry.  He had a wicked sense of humour that rubbed off on anyone that was near him. 
No one was upset around Dad for too long—although he did have his serious side, too, of course.
Dad grew up in the country, on a dairy farm a few hours from Melbourne called Toora and was surrounded by sheep, farm animals and beautiful landscape. 
But his love for the written word drew him to the 'big smoke' to study literature at Trinity College in Melbourne. 
He said his passion came from his grandfather who used read endlessly to him. 
Stories that even as an adult he loved dearly and would read to us when we were kids.  His favourites were Moby Dick and Tom Sawyer. 
My parents met at Trinity College and after graduating, decided to get married. 
Two years later I was born, followed by my brother Charlie a year after that.
Dad was always so caring and giving to us children.  Even when we ran in and out of his office a million times interrupting his writing, Dad never got too angry. 
He would usher us away with suggestions of how we could occupy ourselves—always with creative and new ideas.
Dad was also inspirational to us, with his passion for music.  He loved most types, but his favourite was Neil Diamond. 
On Sunday afternoons, we would gather in the lounge room and Dad would put on his 'album of the week'. 
He would pull Mum in his arms and dance around the room while we clapped hands and giggled—and then it was our turn. 
Dad would grab us both and swing us up and around until we were sick with laughter and dizziness.  The fun we had on those Sundays, I will never forget.
Dad was a very clever man and could be introspective at times when there were serious decisions to be made. 
He never made rash decisions, but thought long and hard before giving us advice—sound advice that has helped to shape my life profoundly. 
He was always walking around saying that "life is too short to be hunched over a desk all your life, you must go out into the world and experience its beauty and learn its mysteries".
Even as adults Dad inspired us, although we never really told him. 
Every couple of months the family would receive invitations to one of his infamous week-ends away.  He would find a mystery location—always near a river or the ocean, and send us directions at the last minute. 
We were prepared, as we had learnt years ago what the week-end would involve.  
We would pack everything needed to go swimming, fishing, snorkelling, or if in the winter months bush walks and sightseeing—it was always a week-end of fun and activity.  
Times that we all and especially the grandchildren will never forget.
Dad: Your love, your patience, your understanding, your wisdom and your amazing sense of humour will live on inside us forever. 
You have given us gifts that are more precious than anything in this world. 
Goodbye, Dad.  You will always live on in my heart.
Example 4:  Meghan McCain's Eulogy For Her Dad, Senator John McCain
"The world is a fine place and worth the fighting for and I hate very much to leave it."
When Ernest Hemingway's Robert Jordan, at the close For Whom the Bell Tolls, lies wounded and waiting for his last fight, these are among his final thoughts.
My father had every reason to think the world was an awful place. My father had every reason to think the world was not worth fighting for. My father had every reason to think the world was worth leaving. He did not think any of those things. Like the hero of his favorite book, John McCain took the opposite view. You had to have a lot of luck to have had such a good life.
I am here before you today saying the words I have never wanted to say, giving the speech I have never wanted to give, feeling the loss I have never wanted to feel.
My father is gone.
John Sidney McCain III was many things. He was a sailor. He was an aviator, he was a husband, he was a warrior, he was a prisoner, he was a hero, he was a congressman, he was a senator. He was a nominee for the president of the United States.
These are all the titles and the roles of a life that has been well lived. But they are not the greatest of his titles nor the most important of his roles.
He was a great man. We gather here to mourn the passing of America greatness. The real thing, not cheap rhetoric from men who will never come near the sacrifice he gave so willingly. Nor the opportunistic appropriation of those who live lives of comfort and privilege while he suffered and served.
He was a great fire who burned bright. In a past few days my family and I have heard from so many of those Americans who stood in the warmth and light of his fire and found it illuminated what is best about them. We are grateful to them because they are grateful to him. A few have resented that fire, for the light it cast upon them, for the truth it revealed about their character.
But my father never cared what they thought and even that small number still have the opportunity, as long as they draw breath, to live up to the example of John McCain. My father was a great man. He was a great warrior. He was a great American.
I admired him for all of these things, but I love him because he was a great father. My father knew what it was like to grow up in the shadow of greatness. He did just as his father had done before him.
He was the son of a great admiral who was also the son of a great admiral. And when it came time for the third John Sidney McCain to become a man, he had no choice, but in his own eyes to walk in those exact same paths. He had to become a sailor. He had to go to war. He had to have his shot at becoming a great admiral as they also had done.
The paths of his father and grandfather led my father directly to the harrowing hell of the Hanoi Hilton. This is the public legend that is John McCain. This is where all the biographies, the campaign literature and public remembrances say he showed his character, his patriotism, his faith and his endurance in the worst of possible circumstances. This is where we learned who John McCain truly was.
All of that is very true, except for the last part. Today, I want to share with you where I found out who John McCain truly was. It wasn't in the Hanoi Hilton. It wasn't in the cockpit of a fast and legal fighter jet. It wasn't on the high seas or the campaign trail. John McCain was in all of those places, but the best of him was somewhere else. The best of John McCain, the greatest of his titles and most important of his roles was as a father.
Imagine the warrior the night of the skies gently carrying his little girl to bed. Imagine the dashing aviator who took his aircraft hurdling off pitching decks in the South China seas kissing the hurt when I fell and skinned my knee. Imagine the distinguished statesman who counselled presidents and the powerful singing with his little girl in Oak Creek during a rainstorm to singing in the rain. Imagine the senator, fierce conscious of the nation's best self, taking his 14-year-old daughter out of school because he believed that I would learn more about America at the town halls he held across the country. Imagine the elderly veteran of war in government whose wisdom and courage were sought by the most distinguished men of our time with his eyes shining with happiness as he gave blessing for his grown daughter's marriage.
You all have to imagine that. I don't have to because I lived it all. I know who he was. I know what defined him. I got to see it every single day of my blessed life.
John McCain was not defined by prison, by the Navy, by the senate, by the Republican Party or by any single one of the deeds in his absolutely extraordinary life.
John McCain was defined by love.
Several of you out there in the pews who cross swords with him, or found yourselves on the receiving end of his famous temper, or were at a cross purposes to him on nearly anything, are right at this moment doing you're best to stay stone faced.
Don't.
You know full well that if John McCain were in your shoes here today, he would be using some salty word he used in the Navy while my mother jabbed him in the arm in embarrassment. He would look back at her and grumble and maybe stop talking. But he would keep grinning. She was the only one who could do that.
On their first date, when he still did not know what sort of woman she was, he recited a Robert Service poem to her called The Cremation of Sam McGee about an Alaskan prospector who welcomes his cremation as the only way to get warm in the icy north.
"There are strange things done in the midnight son by the men who moil for gold. The Arctic trails have their secret tales that would make your blood run cold."
He had learned it in Hanoi. A prisoner in the next cell had wrapped it out in code over and over again during the long years of captivity.
My father figured if Cindy Lou Hensley would sit through that and appreciate the dark humor that had seen him through so many years of cruel imprisonment, she just might sit through a lifetime with him as well. And she did.
John McCain was defined by love. This love of my father for my mother was the most fierce and lasting of them all, mom. Let me tell you what love meant to John McCain and me. His love was the love of a father who mentors as much as he comforts. He was endlessly present for us and though we did not always understand it, he was always teaching. He didn't expect us to be like him. His ambitions for us, unmoored from any worldly achievement, was to be better than him. Armed with his wisdom and informed by his experiences, long before we were even old enough to have assembled our own.
As a girl I did not fully appreciate what I most fully appreciate now: how he suffered and how he bore it with a stoic silence that was once the mark of an American man. I came to appreciate it first when he demanded it of me.
I was a small girl thrown from a horse and crying from a busted collarbone. My dad picked me up, he took me to the doctor and got me all fixed up. Then he immediately took me back home and made me get back on that very same horse. I was furious at him as a child, but how I love him for it now.
My father knew pain and suffering with an intimacy and immediacy that most of us are blessed never to have endured. He was shot down, he was crippled, he was beaten, he was starved, he was tortured and he was humiliated. That pain never left him. The cruelty of his communist captors ensured that he would never raise his arms above his head for the rest of his life. Yet he survived, yet he endured, yet he triumphed. And there was this man who had been through all that with a little girl who simply didn't want to get back on her horse. He could have sat me down and told me all of that and made me feel small because my complaint and my fear was nothing next to his pain and memory. Instead, he made me feel loved.
"Meghan," he said, his quiet voice that spoke with authority and meant you had best obey, "get back on the horse." I did and because I was a little girl, I resented it. Now that I am a woman, I look back across that time and see the expression on his face when I climbed back up and rode again, and I see the pride and love in his eyes as he said, "Nothing is going to break you."
For the rest of my life, whenever I fall down, I get back up. Whenever I am hurt, I drive on. Whenever I am brought low, I rise. That is not because I am uniquely virtuous or strong or resilient. It is simply because my father, John McCain, was. When my father got sick, when I asked him what he wanted me to do with this eulogy, he said, "Show them how tough you are."
That is what love meant to John McCain. Love for my father also meant caring for the nation entrusted to him.
My father, the true son of his father and grandfather, was born into an enduring sense of the hard-won character of American greatness and was convinced of the need to defend it with ferocity and faith. John McCain was born in a distant and now vanquished outpost of American power and he understood America as a sacred trust.
He understood our republic demands responsibilities even before it defends its rights. He knew navigating the line between good and evil was often difficult, but always simple. He grasped that our purpose and our meaning was rooted in a missionary's responsibility stretching back centuries.
Just as the first Americans looked upon a new world full of potential for a grand experiment in freedom and self-government, so their descendants have a responsibility to defend the old world from its worst self.
The America of John McCain is the America of the revolution. Fighters with no stomach for the summer soldier and sunshine patriot, making the world anew with the bells of liberty.
The America of John McCain is the America of Abraham Lincoln. Fulfilling the promise of the Declaration of Independence that all men are created equal and suffering greatly to see it through.
The America of John McCain is the America of the boys who rushed the colors in every war across three centuries, knowing in them is the life of the republic and particularly those — by their daring — as Ronald Reagan said, "gave up their chance at being husbands and fathers and grandfathers and gave up their chance to be revered old men."
The America of John McCain is, yes, the America of Vietnam. Fighting the fight even in the most forlorn cause, even in the most grim circumstances, even in the most distant and hostile corner of the world. Standing in defeat for the life and liberty of other peoples in other lands.
The America of John McCain is generous and welcoming and bold. She is resourceful and confident and secure. She meets her responsibilities, she speaks quietly because she is strong. America does not boast because she has no need to.
The America of John McCain has no need to be made great again because America was always great.
That fervent faith. That proven devotion. That abiding love. That is what drove my father from the fiery skies above the red river delta to the brink of the presidency itself. Love defined my father.
As a young man, he wondered if he would measure up to his distinguished lineage. I miss him so badly. I want to tell him he did. But I take small comfort in this: somewhere in the great beyond, where the warriors go, there are two admirals of the United States meeting their much loved son. They're telling him he's the greatest among them.
Dad, I love you. I always have. All that I am, all that I hope, all that I dream is grounded in what you taught me. You loved me and you showed me what love must be.
An Ancient Greek historian wrote that the image of great men is woven into the stuff of other men's lives. Dad, your greatness is woven into my life. It's woven into my mother's life. It's woven into my sister's life and it is woven into my brother's lives. It is woven into the life and liberty of the country you sacrificed so much to defend.
Dad, I know you were not perfect. We live in an era where we knock down old American heroes for all of their imperfections. When no leader wants to admit to fault or failure, you were an exception and you gave us an ideal to strive for. Look, I know you can see this gathering here in this cathedral. The nation is here to remember you.
Like so many other heroes, you leave us draped in the flag you loved. You defended it. You sacrificed it. You have always honored it. It is good to remember that we are Americans. We don't put our heroes on pedestals just to remember them.
We raise them up because we want to emulate their virtues. This is how we honor them and this is how we will honor you.
My father is gone. My father is gone. And my sorrow is immense. But I know his life and I know it was great because it was good. And as much as I hate to see him go, I do know how it ended. I know that on the afternoon of August 25, in front of Oak Creek in Cornville, Arizona, surrounded by the family he loved so much, an old man shook off the scars of battle one last time and arose new man to pilot one last flight up and up and up, busting clouds left and right, straight on through to the kingdom of heaven. And he slipped the earthly bonds, put out his hand, and touched the face of God.
I love you, Dad.

Eulogy Examples: Mom
Example 1:  Daughter's Eulogy For Her Mother
She was a vibrant soul, one who literally lit up the room whenever she entered. And right up until she became less able to get around, Mum was full of joy and always eager to help out, no matter what the problem was.
Being a mother of four boisterous boys—me Nick, Al and Johnny, Mum had a hard time juggling the demands of us all, but she never complained at her unenviable task, nor did she ever turn anyone away—be it family, friends or local faces, wanting to stop by the house for a quick chat.
Mum had an inherent love of music—in particular, the music of Elvis Presley—and she'd always find time to put one of the King's hits on the stereo whenever she could. Much to Dad's never-ending frustration, I might add!
Her favourite tune was "Blue Hawaii"—a song that became synonymous with the King's movies, and one which she first heard when she was flying, as an air hostess, in the early 1960s. 
In fact, it was while flying via India that she bumped into her future husband, who was cooling in an airport departure lounge, waiting to return home from army service.
Mum would always talk about those days as if they only happened yesterday, when the pair of them would take off in Dad's car for some wild adventure, without the burden of four boys fighting on the back seat!
They shared a love of travel, and would often explore different parts of the country, investigating little country towns and farms off the beaten track. City slickers, they were not. And they were proud of the fact, too.
After I moved out of home, I'd often make time to go visit them both. The five-hour drive meant nothing, of course—particularly after Dad passed away, and Mum was on her own. 
She thrived, though, in her own way—always keeping busy, never feeling sorry for herself, and always excited to see her boys, her nieces Susan and Jenny and nephews Josh, Mel and Chris, as well as friends from the town. 
Mum was a popular lady and despite enjoying time alone, would welcome company as if it a natural extension of her new, quieter life.
Mum was raised in a small town in NSW, called Charlottes Pass. 
She had one younger brother Harold, who grew up without his older sister, she had moved out of home at a young age to explore the world and create her own stamp on life. 
She was never an outstanding student at school, but she maintained long-term friendships and interests from her school days, and always emphasised the importance of a good education to us all (and for our own children!).
After Mum and Dad moved to Adelaide, Mum continued her passion of art, painting to her heart's content while Elvis merrily played on the record player (Mum never did accept the changing of technology—you'd never see a CD anywhere in her house!). 
And though it irked Dad to have so much noise after he retired from his office job, he'd simply tend the garden, leaving Mum to enjoy her hobbies uninterrupted.
The last vacation they took together was to visit me two years ago in Sydney, a place I'd made my new home some 20 years back. Although they were both struggling with ill health by then, they put on a brave face and enjoyed two weeks of uninterrupted sunshine and warm weather. 
Coming from the snow country, Mum, in particular, couldn't stop raving about how stunning the climate was—and how beautiful the harbour was in Sydney.
My lasting memories of Mum are simple: a hard-working, passionate figure of strength who never waned in her support or love of her family, and who soldiered on, even when times were tough.
It is a great privilege to write this eulogy to express the sadness that all of us boys share over her loss. 
Mum, thank you for everything you've given us—and the warmth we shared during your precious time on earth. 
God bless you.  Always.
Example 2:  Daughter's Eulogy For Her Mother
My mother, Helen, was a warm, compassionate and vibrant woman who always went out of her way to help others—no matter what. 
She was a proud and dignified woman who had a passion for life. 
She had a wonderful sense of humour which endeared her to everyone she came in contact with and it is a great testament to her nature that she formed so many long lasting friendships over the years. 
So many of you here today.
Mum was born in 1939 at a time when Robert Menzies was Prime Minister, songs like 'Over the Rainbow' by Judy Garland were being played over the wireless, and WWII had just been declared.
She grew up in a small house in Sans Souci with her mother, Mary—having lost her father in the war when she was only an infant. 
It was a difficult time, but they were both strong individuals and managed wonderfully.
Mum was brought up with traditional values and learnt the skills that a woman of her era should—cooking, sewing, knitting and embroidery, as well as a love of history. 
She became a secondary school teacher and was a favourite at the school she taught—particularly a favourite with my father as this was where they first met.
Our mother taught us many things as young kids that hold us in good stead today—good manners, respect and sound moral values. These values have made me who I am and I thank her so very, very much.
Our family grew up with little money, but we were always well fed and well dressed.  My mother spent hours in her sewing room making beautiful outfits for us to wear, or knitting jumpers in preparation for winter.
I will always remember our Christmases together—going to the church, all the chaos in the kitchen as Mum prepared for Christmas dinner, and the wonderful feeling of us all being together. 
Mum also carried on Grandma's tradition of putting 'threepence' in the pudding.  It was with much delight that we would scoop into the pudding and eat feverishly, until one of us bit the hidden coin and proudly announced that we were the winner. 
It was only years later that Mum found out we didn't really like the pudding and only ate it to find the threepence – which, of course, was worthless by then.
As an adult she became my best friend, advisor and confidante.  Her greatest quality was to encourage me to make the best of everything and to face problems head on. 
She was a proud woman who believed that there was no obstacle that couldn't be overcome.
Mum had many friends of all ages.  
Even in retirement, she would have an endless stream of friends dropping in—kids in the neighbourhood would come over to ask Mum questions about their pet, school or to eat one of her home-baked cookies. 
Mum has always been my support, strength and comfort when times have been tough. 
I don't know how I will cope without her—it leaves a massive hole in my life.  
But I will draw strength from the things she taught me and live by the words from Desdemona that my mother always quoted, as if her own: "Accept the things you cannot change and change the things you can".
It is an honour to stand before you and share my precious memories of my mother.  She will be missed by all, but her memory will live on in us all forever.
I love you so much, Mum, and will miss you more than words can say.
Example 3: Step-Daughter's Eulogy For Her Step-Mother
Irene was easy to talk to, a good listener and a wonderful communicator. 
Right from the start she was more of an 'adult friend' mother to me because I was seventeen when she came into my life. 
Our first of many one-on-one conversations was about dating and she quickly told me some of her own dating stories to break the ice.
In my senior year she encouraged me to apply to college and later steered me towards jobs. She always encouraged me to pursue my passions. 
Irene was ahead of her time in many ways, having studied Transcendental Meditation in the 70s and she had astrology themed wallpaper! But at the same time she was an avid gardener, even unknowingly growing pot plants for a friend of mine in her garden.
She was good with numbers and investing. She loved to read, decorate her home, work on the condominium board, go to the beach, take nature hikes with her walking stick, work tirelessly at the inn recycling old hardware and cleaning up after our work weekends, she made attempts to please our father's picky pallet (no one could feed him), she played cards (again attempting to please Dad by playing the right card (nope, we're talking Dad here) and she had a deep love for animals.
She sang beautifully filling in forgotten words with looo-looo. She was incredibly beautiful. For some of our weddings she had her make-up professionally done but it only took away from her natural beauty.
Her presence would light up a room; it was her glow, her smile, her gentle touch. She made friends easily and people didn't forget her.
She was funny. Even in her final years, with sheer will and stubbornness keeping her going, she never lost her sense of humor. If I spent the night I would check on her in the morning announcing, "You made it!" and she would laugh. Kind of dark humor I know but she got use to it. 
Oh to have read her mind when she married Dad and moved in with us; seven kids ages 7 to 19. How many brain cells did she burn trying to figure out how to manage, where to start, what to do to encourage us to feel inspired about life…. and yet she did, connecting with each one of us, finding a common thread, planting a seed and loving us to grow. And she did the same thing with her grandchildren.
Like other men who have had their hearts broken and their lives shattered by the loss of their wives, my father set out to find a loving partner and a mother for his children. He could never have dreamed or imagined the impact this charming lady would have on so many, and what a legacy she would leave behind.
I don't think she would have imagined it either. When asked, "What were you thinking marrying a man with 10 kids?" Her answer was? "I wasn't. I just went along with it." (and she laughed with a quizzical look on her face) like she was thinking that a magical power, unannounced to her, must have swept her up and gently transported her into a new life overnight.)
Which is basically what happened. Their courtship was only 6 wks long! Teenagers do not try this at home. They got lucky!
No, it wasn't luck. Because… on one special night forty three years ago the stars lined up, the heavens opened, angels did their work…. and a miracle happened… for all of us.
By Allison Matthei
Example 4: Son's Eulogy For His Mother
For those hear who do not know me, my name is Harry and I am Mary's only son. Writing this eulogy to my mom was one of the hardest things I have ever had to do, but it was very important to me say some words to honor my mom.
My mom was a very patient and kindhearted woman. She cared greatly for every soul on earth – her friends, family, students and pets. It was so important to her that everyone around her was happy and loved.
My mom was a high school teacher and impacted the life of thousands of kids. She taught at the same school for more than 30 years and loved every minute of it. Her passion for education and teaching was the same from her first day teaching until her last. She was one of the favorite teachers at her high school and many of her former students kept in touch with her over the years.
My mom chose to be a teacher, not only for her passion for education, but also because of her love for her family. Being a teacher gave her the summer and other holidays off to spend with her husband and children. It meant a lot to us that she was around to take us to swimming lessons, watch our softball games, or help us with our homework. We also took family holidays tice per year, which made my brother and I closer with each other and our parents.
My mom also loved animals and was always rescuing cats and dogs from the animal shelter. There were always 3 or 4 pets at our house at one time. My mom also volunteered at the shelter and helped care for the pets that were brought in and helped find them loving homes.
There was a lot of love in my mom's life. Even though she is gone now I know that her legacy will live on in all of us. She was an incredible teacher and mother who inspired everyone who knew her. Mom, your memory will live on in all of our hearts forever.
Example 5: Son's Eulogy For His Mother
I'm a momma's boy.
There, I said it.
It seems like I spent much of my early years trying to avoid that label, but my mom died a week ago, and the least I can do is to publicly acknowledge that she was the person most responsible for shaping who I am.
Barbara A. Hawkins, 80, died in her bed in her Peoria home surrounded by her family — as she would have wanted. Her death came less than a month after she was diagnosed with lung cancer.
No matter what you think of me, I believe you would have liked my mom. Most people did. She had a warm smile and made an effort to connect with everyone she met.
Everybody thinks they have a great mom, but as kids, we KNEW we had a great mom because everybody else told us so. She mothered all our friends who came into the house, even those with perfectly good mothers of their own.
I was her first born, the oldest of five children. A mother pours a lot into her first born, starting with expectations, and mom would have expected me to write about her now — as I did with my dad when he died almost 13 years ago.
Mom kept score on such things. My parents were divorced. She always taught us to love and honor our father, but I always thought she would have preferred for us to love her a little more.
Mom held the family together and raised us under difficult circumstances — and understandably wanted her children to recognize that. But no kid wants to choose between his parents, and I resisted letting her hear what she wanted.
From such a dynamic come complicated relationships.
I always wanted to be more like my dad, as most boys would, and thanks to the gene pool, everybody always said I looked just like him. My mind works a lot like his, too.
But everything that comes from the heart, the real essence of me, and pretty much everything important that I learned as a youngster, that's my mom.
She's the one who made sure I never went through a day of my life doubting that somebody loved me or doubting that somebody was proud of me.
Her values form the basis for mine, most of them drilled into me with time-worn sayings such as "Honesty is the best policy" and "Can't never did anything."
It was mom who taught me to read from the headlines in the newspaper, and look what that started.
I don't know that I ever expressed any of that to her just that way, maybe because it hadn't clarified itself in my mind.
Oh, I thanked her plenty and always told her I loved her, but I was hesitant to write about her. I once wrote a column about her corny sayings for Mother's Day, and even though I'd say it still holds up today as a heartfelt tribute, I don't think she liked it. She thought it oversimplified who she was.
Mom could be hard to please like that, or easy to please — with just one good story to share about her grandchildren.
As proud as mom was of us, she always liked to leave room for us to make her a little more proud, which was her way of pushing us to achieve.
A week ago Thursday I moved up my plans to head down to Peoria to take my turn looking after her. My idea was to get into town and write a column about her dying, making the points about her influence of me, then read it to her.
But she suddenly took a turn for the worse, and the weather turned a three-hour drive into a six-hour drive. It was all I could do to get there before she took her last breath.
I always called my mom on Sundays to exchange family news. That's no longer possible. I could never have told her I was a momma's boy, which is why I'm telling you.
By Mark Brown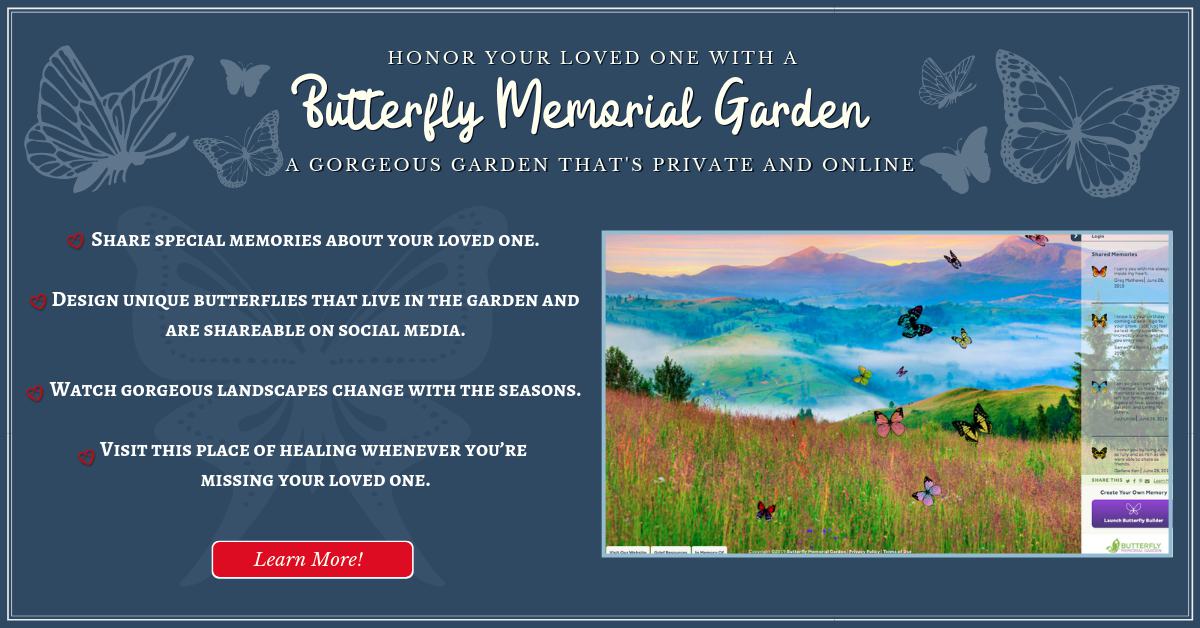 Example 6: Son's Eulogy For His Mother
Welcome to all of you. I am Kevin Kaiser and I've been offered the opportunity to speak for a few minutes about my mother, whose life we are celebrating here today together. I realized as I set about this task, that a son sees his mother in a different context than those of you who are lifelong friends or professional colleagues. It is even difficult to speak on behalf of my siblings but I will try to represent the shared feelings of love, devotion and admiration we all felt towards our mother.
My mother would be very pleased and honored to see that you all could make it here this morning to share in this with us, as it was her family and friends who were the most important focus of her life. It was also your continued support, well wishes and prayers which were so valuable to her in her final weeks.
In addition to your presence here, we have received many, many expressions of condolence from among the thousands of people my mother touched over the years. Their and your words match those that echo in my head with examples of her tireless and determined support of her friends and family throughout her life., The words that come to mind include: independence, courage, generosity, sensitivity, integrity, dignity, whimsy, and indeed the word 'life' itself – for few people I have ever known, lived life as fully or as well as my mother did.
I could talk for hours and provide numerous examples demonstrating her remarkable independence, including, of course, her desire to live alone in the woods for so many years. Her decisions to run for MPP, to restart her life in her mid-30s and get into and complete law school as a single mother of four high-maintenance children were further evidence not only of her independence and determination, but also of her courage and willingness to tackle any challenge.
Her generosity with her time, her energy, her advice, and in so many other ways provided invaluable support to a remarkable number of people. Over the years, and over the past few days, I've heard many stories of the friends, relatives, neighbors, clients and even strangers to whom my mother provided help and support in their times of need. One recent example, earlier this Spring a young woman came to my mother's attention as she is working on a Masters degree and whose thesis includes studying the turtles in the area. "Would you like to borrow a canoe for the summer?" my mother offered, "There are two of them down by my shore". The woman accepted the offer gladly. Such acts of spontaneous generosity were typical of my mother. Unfortunately, in an act equally typical of my mother, the canoe she lent was actually my brother Ted's, a fact which escaped her at the time.
Among the other words which come to mind to describe her character, her uncompromising integrity and honesty have proven to be among the most important guides for myself in my professional and personal life. Whenever I face a situation in which I am unsure about which direction to take, I have always had a tool to guide me in the form of a simple question: – "Would I be willing to tell my mother what I have done if I choose this path?" (In truth of course, her adventurous nature wouldn't necessarily result in the most prudent or sensible path being chosen.) Life forces us all into positions of compromise and presents challenges to our honesty and our integrity, and I observed my mother rise and meet those challenges one after the other throughout my life with courage and a toughness and a sense of right and wrong which was awe inspiring. It was her values and her commitment to community and people which led her into politics and then law and which kept her involved in local politics and community service in all respects to the very last months of her life.
Her sense of dignity was never so tested nor so well demonstrated as in the final weeks and days of her life. Even with a body riddled with cancer she still was not asking for the normal allotment of painkillers as she wished to maintain full control of her faculties and to preserve her lucidity and maximize her ability to interact with the family and friends showing up to visit. I struggle to imagine myself being able to meet death with even 1/10th the dignity that I observed in my mother over the past weeks and which swelled me with pride each minute that I spent with her.
Finally, and perhaps the key to her happiness, was her whimsical approach to life. She was always in pursuit of another experience, a little more fun or a new adventure. It must be said that her appreciation for red wine didn't exactly hurt her whimsical nature. Her belief in fairies, her decisions at nearly 60 years old to take up roller blading or try skiing again after a 20 year absence, and her delight in her new bright red kitchen, reflected the child who still lived and breathed within my mother. To her last day, she was always able to crack a joke and even more able to laugh at herself in ways which had so many of us laughing in stitches so much of the time we were around her.
Her final months were focused on designing, building and moving into her new house. She moved in a week ago today and was so happy to be in her dream home in her final days. We are so grateful to all of those who helped make it possible: building, cleaning, packing and moving. Thank you so much for your efforts. Those of you who provided support throughout her life and in her final days are too numerous to mention but I would like to especially thank Karen O'Connor who was a rock of support from mother's diagnosis through the preparations of the funeral today and to mother's dear friend Loretta MacKenzie who came to spend time with her friend and wound up as her 24-7 homecare support in Mother's final weeks.
My mother pursued a lifelong effort to build family connections and explore our genealogical roots. She came to know so many people and has given us all an extraordinary collection of family knowledge. We are all the product of our parents, grandparents and ancestors and while I cannot speak of the more distant past, nor of my mother's mother who died the year I was born, I can say that, like her father before her, my mother had a character of the highest caliber who represented sensitivity and consideration towards all people, near and far, as well as extraordinary generosity and an unparalleled level of community and family involvement and dedication. It is with extreme sadness that within the past year we have had to say good-bye to, among others, John Laughland, my mother's brother Paul and now my mother, each of whose lives, professionally and personally, reflected an embodiment of these values worthy of our deepest admiration and respect.
As a parent and friend, my mother had an extraordinary ability to make each of us feel stronger and more confident in our own identity, giving us our own sense of independence and mental toughness which, speaking for myself, has been such an asset in so many ways in my life. She will live in our memories and our hearts forever and I am will always be extremely proud to call myself the son of Mary Francis O'Connor Kaiser.
By Kevin Kaiser

Eulogy Examples: Husband
Example 1:  Wife's Eulogy For Her Husband
My husband was such a wonderful man. I'm not sure I can really express just how much I will miss him.
Not only was he a wonderful husband, but a wonderful father, grandfather, best friend, colleague … and so much more.
Paul's ability to make everyone feel comfortable, secure and loved were his greatest strengths.
It has been nearly 40 years since we were first married and I look back over those years with so much happiness.
I remember the first time I saw him—I looked over the room at the dance hall on a Saturday night and saw this handsome young man. 
I was too shy initially to even hold his eye contact, but I did look out for him every Saturday night.  Eventually he introduced himself to me; we danced, we laughed and we fell in love.
Paul was always such a gentleman—well mannered and polite, but always quick with a witty remark. 
His joviality and good nature attracted people the moment he walked in the room, and no one could forget his raucous and contagious laugh.
Born and bred in Brisbane, Paul always had a passion for the ocean.  
In our early life together, we would jump in the caravan and spend weekends on the coast together.  
I remember the first fish he caught.  Paul had been out all day after promising that he would bring home dinner that night.  
It was getting late and I started to worry, but the look on his face when he marched back and presented the catch of the day was priceless. 
His face was glowing and he was grinning from ear to ear, despite the fact that it was dark and he was shivering with cold.
When we had each of our children—Jesse, Markus and James—he was delighted. 
Paul was a wonderful father to them and I would watch him take them to Sunday school and show them off to all the other parents. 
As they became teenagers, I saw how they always went to him for advice—even if they did run off and do the opposite, as teenagers do. 
He was always there to pick up the pieces and sort things out.  They respected and loved him deeply.
Paul was a hard working and giving man.  Not only was he committed to his job—working long hours that would drive me insane—he was also committed to giving back to the community. 
When Paul wasn't at work—or being taxi driver for the kids—he would be attending Lions Club or Rotary meetings or fundraising activities. 
He always encouraged us be involved in life—he bought out the best in us all. 
He would always say, 'You can't rest on your laurels, Margaret.  You must keep forging ahead and make the best of everything".
He was my soul mate and my inspiration—my steadfast rock that helped me through thick and thin. 
Paul supported and loved us all, and was always there to help navigate through life's challenges.
Paul may be in heaven now, but I know he is looking down at us with a big smile on his face saying, "Forge ahead—make the best of life—and I'll see you soon. We have work to do up here, too."
Goodbye, my dear, sweet husband, and God bless.
Example 2:  Matthew's Eulogy For His Husband, Garth
In the smash hit movie, "Four Weddings and a Funeral", a beloved and larger-than-life character—Garth—unexpectedly passes away from a heart attack.
Garth's life partner and best friend—Matthew—reads a beautiful and touching eulogy and poem at his funeral:
Eulogy's Full Text
Gareth used to prefer funerals to weddings.
He said it was easier to get enthusiastic about a ceremony one had an outside chance of eventually being involved in.
In order to prepare this speech, I rang a few people to get a general picture of how Gareth was regarded by those who met him.
'Fat' seems to have been a word people most connected with him. 'Terribly rude' also rang a lot of bells.
So 'very fat' and 'very rude' seems to have been the stranger's viewpoint.
But some of you have rung me and let me know that you loved him, which I know he would have been thrilled to hear.
You remember his fabulous hospitality, his strange experimental cooking. The recipe for duck á la banana fortunately goes with him to his grave.
Most of all, you tell me of his enormous capacity for joy. And, when joyful, for highly vocal drunkenness.
I hope joyful is how you will remember him.
Not stuck in a box in a church.
Pick your favourite of his waistcoats and remember him that way.
The most splendid, replete, big-hearted—weak-hearted, as it turned out—and jolly bugger most of us ever met.
As for me, you may ask how I will remember him.
What I thought of him.
Unfortunately, there I run out of words.
Forgive me if I turn from my own feelings to the words of another splendid bugger, WH Auden.
This is actually what I want to say:
Stop all the clocks, cut off the telephone,
Prevent the dog from barking with a juicy bone,
Silence the pianos and with muffled drum
Bring out the coffin, let the mourners come.
Let the aeroplanes circle moaning overhead
Scribbling on the sky the message He ls Dead.
Put crepe bows round the white necks of the public doves,
Let traffic policemen wear black cotton gloves.
He was my North, my South, my East and West.
My working week and my Sunday rest,
My noon, my midnight, my talk, my song;
I thought that love would last for ever: I was wrong.
The stars are not wanted now: Put out every one;
Pack up the moon and dismantle the sun;
Pour away the ocean and sweep up the wood;
For nothing now can ever come to any good.

Eulogy Examples: Wife
Example 1:  Husband's Eulogy For His Wife
Susan was a remarkable woman who always held her head high and gave endlessly to those around her.
Born in Cowra NSW in 1949, Susan's father George was an army officer, and her mother Marie, a nurse.
Susan had an interesting upbringing—born into a family with a long history of military service. 
Much of her early childhood was spent moving around with her family from one posting to another, and she saw much of Australia as a young girl.
It was only by chance that first I met Susan a couple of weeks before they were due to be posted to Canberra. 
The moment I set eyes on her, I knew she was the one for me.  She was the loveliest woman I had ever seen and reminded me of Greta Garbo from one of the old movies—her poise, her grace and her beauty.
Our courtship was difficult as we had to overcome distance, but I was determined to make her my wife. 
Susan and I came from different backgrounds: I was brought up in the city and had never ventured out into the country, while Susan had grown up with a military background, and had travelled to many places by the time she was 18. 
But that didn't worry us—we complimented each other perfectly and got on like a house on fire.
After getting permission from her father, I proposed, she said yes (eventually)—and I was the happiest man alive. 
I remember how beautiful she looked walking down the isle at our Catholic church. 
Her big brown eyes and her cheeks flushed with excitement, her father beside her looking as proud as punch.
It was only later that I found Susan shared my love of the old black and whites and when we were first married, spent many evenings watching and reciting lines from movies such as Casablanca and Camille, much to my delight.
Susan followed in her mother's footsteps and became a nurse. 
It was a calling that she said she always had as a little girl, influenced by both her mother's vocation, and her father's and grandfather's stories of war time and the Great Depression. 
Her want to help and care for others was the very essence of the Susan I knew.
When we had Jenny, Susan was thrilled—we felt blessed.  She had longed to have a child of her own, but it had taken longer that we had hoped. 
Jenny was the apple of her eye, and the two formed a strong bond.
Susan was tough but fair and when Susan got older, the two of them formed a special friendship that never faltered over the years. 
In her last years, her pride was her four-year-old grandson, Roger.
When Susan fell ill, we were all devastated.  She was always fit and strong, and on the ball. 
She had so much to live for and so much love to give.  She never liked any fuss being made of her, and would chastise us if we—as she would like to say—"flapped"—around her too much. 
She was so used to caring for others that she couldn't be doing with any fuss for her.
Susan, my beautiful, sweet, darling wife, may you be at peace, and God bless you.
Example 2:  Husband's Eulogy For His Wife
I want to start off by thanking everyone for being here today. 
I feel my wife would tell me I was being rude if I didn't.  She was very hospitable that way and wanted to make sure I minded my manners. 
That was my Gracie, always keeping me in line with her no nonsense ways and her unconditional love. 
I want to start by saying a few things that speak to my wife's character.  She was kind, smart, loving, and compassionate; pretty much all the good words I can think of apply to my wife. 
She was everything to me, and I miss her terribly.  She knows that I loved her, but I want to express to all of you how much I loved her.
Grace was a good hearted person who truly loved helping others. That is why she put in decades as a nurse taking care of people who couldn't take care of themselves. 
Somehow in all that work and daily chaos she found time to be an amazing mother to our three children and the best wife a man could ask for. 
She rarely did things for herself wanting to make sure her family was happy and healthy.  She never complained about working to help me support us, she was happiest when she was working.
I am a broken man, and my better half is gone, but I can see her in the faces of my children and grandchildren, and that gives me a little comfort. 
They were all so important to her, and her face would light up whenever she would see them or talk to them on the phone. 
She was beautiful both inside and out, and when she smiled at me I felt alive. 
I was truly blessed to have a wife who loved me and that I loved so much it hurt. 
I don't know how I am going to make it without her, but I know she is up there telling me to suck it up. 
I am trying to honey, but it is hard without you here to keep me on track. 
I know that everyone here loved her and is going to miss her sweet face as much as I do. 
My wife was very talented. I have never met someone who could play the piano and sing as beautiful as she could, I will miss her singing and hearing her say, "Good morning dear."
I think that she is still here with all of us. 
Her family, children, and grandchildren were her life.  She would do anything for her family.  We all loved her dearly and there is a great deal of loss felt within those of us gathered today. 
My Grace was strong until the end never losing her faith even on some of the most painful days. 
I have lost the mother to my children, my wife and support system, and most of all my best friend. 
I'll see you soon sweetheart.

Eulogy Examples: Son
Example 1:  Elizabeth Gini's Eulogy For Her Son, Sawyer Sweeten
Sawyer Sweeten was an American child actor.  He was best known for playing Geoffrey Barone on the sitcom Everybody Loves Raymond.
On April 23, 2015, Sawyer tragically committed suicide after a battle with depression.  On May 3, just over a week after his death, Sawyer's family and friends gathered to say their final goodbye to the 19 year-old they endearingly called Bubs.
According to People magazine's report, the funeral in Riverside, California was a real celebration of Sawyer's life.  His twin brother, Sullivan, and his stepfather, Jerry Gini, served as pallbearers, along with other family members.
The casket was placed into a hearse that was driven by a motorcycle because, to quote his stepfather, "He loved his Harley-Davidson."
This family all wore blues and greens, Sawyer's favourite colours.  His twin brother even dyed his hair blue in honour of him.
Because Sawyer really loved cats, his aunt, Ashley Antonissen, wore a shirt with a cat on it.  She told the congregation, "Sawyer really loved cats, like, a lot."
His 16 year old sister, Maysa, called him "my brother, my friend, and more often than not, my father … [and now] my guardian angel."
But it was Sawyer's mother, Elizabeth Gini, who gave the moving final eulogy which she addressed directly to her son:
Eulogy's Full Text
From the moment I knew you were to be born, I was overjoyed, which was only made more joyful when six months later I found you were to be a twin. 
My heart was filled with anticipation and love, but in the back of my being there was also fear.
I was fearful of losing you, but I pushed those feelings deep down and found delight in carrying you… I'm grateful for all my memories and every moment we shared. You confided your hope and dreams in me and I encouraged you along the way.
I will miss sending and receiving funny cat videos, your hugs, our talks. But most of all, I'll miss your little hands holding mine. They were forever printed in my heart.
My physical time with you is over now. So, son, you put those hands that I held for 20 years, one on your baby sister and one in God's hand, and guide her along this journey until I can hold you both again.
And tell God, 'Thank you' for me. And tell him how grateful, lucky and privileged I feel that he chose me to be your mom and I hope I made him proud. And I will help guide those who you left behind until we are called up to be with you.
I hold you with my whole entire heart.
Mom.
Example 2:  Father's Eulogy For His Son
Standing before you today to farewell our son William is one of the hardest things I've ever had to do. Words cannot describe the sorrow and loss that I am feeling, but I will try.
William was a wonderful, sweet boy.  Even as a baby, he had a calm temperament and as he grew into a little boy, always took things in his stride. 
I remember his first day at school—I think I was more nervous than he was.  
I held his little hand and walked to the gate thinking that he was about to cry, but William calmly turned to me and said, "This is going to be fun, Daddy… Will there be lots of kids here for me to play with?"  I laughed and assured him there would be.
Being the youngest of three, William was always special to his sisters, Michelle and Andrea. 
They would dress him up and take him out for walks in the pram—they were just so excited to have a little brother and when he started school, they became fiercely protective of him.
As William grew from a boy into a teenager, I could see the man that he would become—strong, steadfast and assured. 
He loved school and loved his sports.  Every afternoon after school, he would race down to the oval to kick the ball around with his mates. 
When he became captain of the soccer team, we were so proud.  He was always competitive, but humble.  It was such an endearing quality.
William and I had some wonderful times together. 
After the girls had left home to go to university, the two of us would go camping together at the weekends.  William loved camping—he loved the adventure and simplicity of it. 
After a day of fishing and swimming, we would set up camp and spend hours talking about life. 
It was those conversations that I will never forget.  I was watching a teenager grow into a young man—a young man with so much enthusiasm and with so many plans for the future.
Recently, all he talked about was the overseas trip he had planned with his mates after they finished their [schooling].
He couldn't wait to go over to Asia to have what he called "his amazing Asian adventure". 
But he also looked forward to studying to become a teacher—a vocation that was a perfect choice for William as he was a gentle soul, unwavering in his patience, and with a real desire to help others.
William was adored by his friends and family and it is testament to him how many of you are here today to farewell our boy. 
Not only was he a loving son and brother, he was a kind and giving friend.  Someone who was always a pleasure to be around. 
To have lost William is heartbreaking—it has come as such a shock to us all.  His life was far too brief.
My family wishes to express our heartfelt thanks to all those who have given their support, compassion and love throughout this very difficult time. 
I know in my heart that he would not want us to grieving for too long.  Rather, William would want us all to remember the good times we all shared with him.
Goodbye, my son.  You will live in our hearts forever.

Eulogy Examples: Daughter
Example 1: Mother's Eulogy For Her Daughter
Our dear daughter has slipped the surly bonds of Earth to touch the face of God.  She leaves a huge emptiness in the hearts of all of us who loved her, many who were her friends, and even more who just had a glimmer of her through our family.
It's cliché, but Brianna was truly beautiful inside and out.  You could feel her energy when she was near.  
She was 17, bubbly, outgoing, vivacious, funny, silly at times and just simply like no other.  She wanted to try all things new and was not afraid. Brianna enjoyed life and was eager to taste all that it offered. 
We planned to go to Paris, as part of her Make a Wish.  She wanted to see Alaska and she would have loved to experience Japan.  She liked almost anything that had an Asian flair, and loved sushi. 
While she was in the hospital, we made plans for the family to go back and visit Memphis to enjoy her favorite sushi restaurant. 
Also, she wanted to bask in the sun while sitting in the lovely backyard of our dear friends and neighbors Alissa and Steve.
I'm telling you these things because some of you only knew Brianna through me and didn't get a chance to be impressed by her, like so many were upon first introduction. 
Those of you who did know her, realize that we will miss her laugh, her funny little squeals, and the sparkle in her big blue eyes.
She had a wide taste in music from Johnny Cash to Green Day.  She loved to dance and to to concerts.  Brianna's love of art varied from large scale stencils and street art to abstract and the masters. 
Her room is a collection of Hello Kitty, quirky signs, doodles from friends and her own hand and different little things she found interesting. 
She had a knack with her camera and would take candid pictures of friends and even herself.  She made so many, many friends in her short life.
Brianna really had it all.  She was beautiful and smart and warm and caring.  
She would have been deciding this summer if she were going to attend an art school in New York and follow her passion of creating hand crafts, sewn bags, stenciled clothes, journaling or painting. 
Or, if she would take the more practical approach and head to MIT and follow her love of math and chemistry. 
She and John shared a close father/daughter relationship. 
They had similar personalities looking for adventure and a willingness to move to new cities and see the world. 
Brianna would turn to him for advice about school, college choices and career. He was the champion of her dreams. When she was worried, she'd go to him and he'd calm her fears, ending their conversation with a hug and "I love you baby." 
Brianna loved her brother Trevor immensely.  She shared a special bond with him that only comes from being close siblings and close friends. 
You would hear them talking together in one of their rooms, or exchanging knowing glances and laughing about something, and relying on one another when alone. 
Every night they told each other I love you before going to bed.
Brianna and I shared a closeness that only a mother and daughter can.  We laughed together and cried.  She loved to create almost anything and I indulged her. 
We'd go shopping and she'd find yet another purse to bring home and add to her growing collection. 
She began to take more of an interest in vintage clothing and antique items, and we'd go to the antique market or thrift shops together looking for unique treasures. 
I would often turn to her for an opinion on a piece of art I was creating. 
Brianna and her friends Chelsea and Nina would come over and hang out in my studio and make jewelry, painted shirts, altered tees and whatever their hearts desired. 
Or, they'd be in the kitchen cooking up a new recipe Brianna found and wanted to try. 
You'd hear them all giggling and sharing stories. Brianna would always make more to share with the rest of the family. She was so considerate.
Most importantly, Brianna was brave, courageous and strong. 
In the hospital, she made plans to start a garden and begin a regular exercise program when she was well. 
She crocheted a frosted cupcake and donut with beaded sprinkles, and she met the winner of last year's Suvivior series. 
The doctors, nurses and other care professionals were touched by her sweetness and fortitude.  And they saw her willingness to do what had to be done to get well, often called her a "trooper." Really, she was a warrior. 
She lived only a short 8 months after her diagnosis of MDS, and of those four were in the hospital. 
She fought with all her might after undergoing a bone marrow transplant and getting a lung infection in February.  
I stayed with her sleeping in the room until two months ago, when Brianna was admitted to the intensive care unit with pneumonia.  She was unconscious for almost the entire time. 
I held her hand often in the hospital and stroked her brow, massaged her feet, encouraged her, talked to her and told her I loved her. 
The cruel part is that she was so close. 
Just a week and a half ago, she was communicating with me and the nurses picking music to play and pointing. 
Then, last Tuesday her heart temporarily stopped from bleeding in the lung.  By Thursday, it was evident she would not recover and on Friday I held her hand, pressed it to my face and kissed her for the last time.
I want her near me, to feel her cheek pressed against mine and her arms wrapped around me squeezing me like she did, and say "Mom, I love you. I'm so glad you're my mom." 
Or when she hugged John and I and said "I'm so glad you're my parents." We strove to give Brianna roots and wings, we just never thought she'd fly so high, she would soar beyond our reach. 
My dearest darling, we will miss you forever and can't wait for the day when we can be together again to laugh, share, hold each other and say I love you.
Brianna has gone into the light and is now free.
By Iva Wilcox at A Family's Journey to Health.
Example 2: Mother's Eulogy For Her Daughter
Thanks for coming!  How Chloe would have adored this!  All this love and all these people gathered together just for her.  Chloe loved the stage; and here she is right at the centre of it.
She'll be looking down on us and saying… "Oh, no, Hannah it's Mum!  She's so attention seeking.  She's so embarrassing.  Mum will use that awful posh telephone voice, and she's bound to cry and say something totally lame about me.  Hannah, please stop her!
Yes, Chloe sure liked to keep us oldies in check and delighted in telling me and Simon exactly where it was that we were going wrong.   How we miss that.
So,  firstly,  I apologize to both of my daughters that my eulogy will probably do all all of the above.  
It will also  be woefully inadequate in capturing the spirit of my beautiful, feisty and amazing young daughter.  
But I promise that, despite  the most savage and intense grief, I will focus upon Chloe's life.  A short life that, thank God, was exceptionally well lived.
Born 25th January 1995, she shot into the world determined to make her presence felt.  She was a noisy baby, a tantrum-filled toddler and sometimes a nightmare little girl.  
In short, she was bursting with life, vitality and  passion.  She was argumentative, exasperating and totally adorable. 
Chloe, Hannah and I were joined in vice-like bond from the very beginning.  We absolutely adored each other and, of course,  still do.
Chloe's beauty, charm and independent spirit meant that I was wrapped around her little finger from the very beginning—as were so many others—and she exploited it dreadfully.  
She just had a way about her.  
I'm sorry Mr Hordley—I know that I ought to have helped you to mould Chloe into a diligent student.  She was undeniably bright and full of potential; but  I wasn't much of a disciplinarian. 
I indulged both of my daughters  from the start, but I hope it was that blanket of love and certainty that helped give Chloe the spirit, the resilience and the courage to  carry on living—and really living in a quite spectacular way—for the three years of her illness.  
Deep down she probably knew that her lifespan was limited, but in her words: "Why go there?"
By 15, Chloe had blossomed into a beautiful young woman—leggy, with dark tumbling curls and huge green eyes.  The world was at her feet; but  little did we know that all hell  was breaking loose inside her body.  
In February 2010 Chloe was diagnosed with Ewing's Sarcoma, a rare and aggressive form of bone cancer that tends to affect tall adolescent boys and slim willowy girls. 
The horrible irony is that her sought-after body shape, made her susceptible to Ewing's Sarcoma.  
We were brought down by a chance in a million; a lottery win in reverse.  There is no reason for this illness, no genetic links—just pure bad luck.  
So how did she respond?  Typically, she told me to "man up" as she set about identifying all the "hot boys" on the cancer ward.  
And there were many beautiful boys—two of them I'm so happy to say are here today.  
Strangely, we had some good times on that ward and bonded as part of an exclusive club—yet a club that no sane person would willingly apply to join.
There were some very dark times to come; and I'd be lying if I said we didn't at times drift into despair.  
But Chloe would always bounce back and quickly came to deal with her treatments in the same breazy, cheerful manner—planning it carefully around drama lessons, parties and the commandeering of Hannah's ID card to facilitate Chloe's illegal entry into SHOOSH nightclub in Croydon.  
Sterile surgical gloves that the NHS funded to assist Chloe's cancer treatments, were instead used for fake tan applications.  
In full make-up and looking totally wonderful, Chloe would stick her arm out as the nurses pumped blood out or more medicines in.   
She didn't do pain, she wasn't squeamish and the nurses would have barely removed the last needle from her arm and she'd be up and off out with her friends into Croydon until 3 or 4 in the morning.  
Literally nothing would stop her.  I am so proud  of that spirit.
I can barely hold back my tears when I think of how her dearest friends surrounded her with a cloak of love, fun and comfort.  
When Chloe was too ill to go out they'd all stay in with her; when Chloe was better: off out they all went.  Quite a big deal for girls of 15 and 16 when the world is so irresistibly exciting.   
Chloe packed a lifetime of fun into those three years, because she had such good friends.  
You were so young, you are so young, but you dealt with a very poorly friend with a maturity way beyond your years. 
I suspect you all saw me as a "soft touch" as my eyes would light up as much as yours as I saw the beauty of you all heading off somewhere great and exciting.  
I think I got as much out of watching this as you did going. 
Lifts, the odd drink, opening the front door at 6am in the morning.  No problem.  They were some of my happiest times watching my daughter have such fun, with such wonderful young people, and knowing that it all probably wouldn't last.  
There was a real intensity for me in those moments—I really can't thank  all her friends enough.
On Mother's Day just gone, that fell just a few days after Chloe's death,  Sarah, Olivia, Rosie and Sophia sent  me a card from my "adopted daughters".  
I broke down in tears upon opening this card.  I've done a lot of crying over the past few years but that card really got to me.
I so miss the way you filled out house with the vitality of your young lives. 
I have no worries that you'll be back to tell us about your fantastic careers, boyfriends and, of course, you know how much I love babies.  
Chloe was just too important to us all and we all shared some really intense memories.  I hope that in time these memories hurt less and inspire more.
Chloe didn't see her dearest friends in the last few weeks of her life; that was only because she wanted you to remember her with a big smile, high heels and a far too short a skirt.  
The Chloe you and we all loved.  She spent her final days with me, Hannah, Roman, Simon and Ralph.  
She gave us many gifts in those last few precious days—including telling me that I looked 10 years younger—very unlike Chloe and so I suspect that 'the morphine was speaking' when she said that.  
Chloe didn't do cancer and didn't do depression either.  
As we neared the end we snuggled up in her room and watched those dreadful Orange County Housewives programmes and wonderful Mike Leigh films.  
She was poorly at times, but not that often, we ate fish and chips, still applied makeup and fake tan , laughed lots and little Roman would be bouncing around in the middle of it all.
Zoe we knew you were there with us in Germany and there was a huge comfort in knowing that you we could have called anytime and you would be there.  
Rosemary and Chloe Ridgeway you were there with us every step of the way and Chloe knew that you loved her so much—you were like an extra Mum and an extra sister.   
Jacob your sister loved you very much and she knew how much you wanted to see her.  She just couldn't—but she did know.
Chloe's spirit in the face of such adversity was startling and amazing.  
My daughter taught me to seize and live every minute don't sweat the small stuff and accept when you can't change things. She really is my inspiration.  
She took herself off Facebook when she couldn't join in anymore and then buried herself right in the love of her family.  And how we loved that.  
It was a privilege to care for her, and she showed such skill in protecting herself from emotional harm.  Amazingly, most days she was happy; despite everything.
Some of Chloe's treatment was horrific and involved long painful stays in hospital.  But she still managed to put cancer "in a small box in the corner of her mind".  
She'd be horrified if I ever suggested that she go on a trip with other children with cancer; but would occassionally "play the cancer card" when the benefits were too obvious to resist:
like emotionally blackmailing us into buying her a puppy – we lost that fight pretty quickly
getting to meet Prince William and to advise Catherine on false eyelash application methods
persuading Paul Clark, the CEO of Penta Consulting to employ her at £10 an hour – effectively Penta transferring cash to Zara and Topshop, but via Chloe Drury's bank account
and persuading me to let her go out clubbing the night before her Science GCSE exam!    Oops!    I forgot to tell Simon about that one!!   Never mind!
Chloe died as she lived—complaining little and trying to see the positive in the reduced landscape of her life.
I've lost my best friend and half of my hopes and dreams (Hannah you have the other half).  
My family and I will never get over this—we don't want to get over it.  Our challenge is to accept her death into the narrative of our lives without destroying anything else with our grief.
But at the same time, our story has been so life-affirming and we have been surrounded by the most wonderful love and support from a huge range of friends and family. 
You have held me up when I had no defences left  and I know that you will continue to do so.  There are far too many to thank here and now; but you know who you are.
My husband Simon and my daughter Hannah have been absolute rocks.  And baby Roman a ray of sunshine to us all.
Hannah, we are so proud the way you've looked after your sister and we are most especially sad that we couldn't save her for you.  We did try very very hard.
There is one person I do want to mention—David Thomas—who lost his son Daniel, a Classics scholar at Oxford, not long before Chloe died and to the same illness, Ewing's Sarcoma.  
Despite this you have been a constant source of comfort to me—and sometimes a partner in crime as we fought the various ludicrous systems that prevented our children getting the right treatments at the right time.  
One doctor once remarked that our consultant had the worst of luck when he had a lawyer and a journalist joining forces against him.  Oh well.
Chloe's care at the end of her life was amazingly well managed.  The palliative care team at the Marsden and our wonderful community nurses settled into our eccentric little world and we all seemed to have a jolly good time most of the times.  
Their support was so fantastic that even my emotionally stunted husband Simon finds it impossible to speak of them, even now, without starting to cry
I read the other day that there are worse emotions to have to live with than sadness, however vast and deep that sadness might be, it can be uplifting, invigorating, strengthening and above all a powerful reminder of how much Chloe matters; and always will.  
My family and I will work hard to ensure we turn our current debilitating grief over her loss into something positive and worthwhile.  
Outside our home, the care offered for teenagers with a cancer like Chloe isn't good enough.  Access to new treatments is sporadic and filled with many unnecessary obstacles.  
Chloe was treated on a seriously outdated protocol and this needs to change.  
Donations today are to the wonderful Teenage Cancer Trust.  
We're pleased that Simon Davis, Chief Executive of the Teenage Cancer Trust is with us today.  You'll notice that he has his suits tailored with extra deep pockets: so however many of you wish to force donation cheques upon him today, he will still have room to carry them all away.  
Chloe was my inspiration and I'm determined to do something good in her name.
Chloe once said to me, with a smile and with her usual searing honesty: "Mum I've caused you so much trouble, I bet you wish I'd never been born."  
Nothing could be further from the truth.
If, before you were born, Chloe, I could have gone to Heaven, and seen all the beautiful souls, I still would have chosen you.
If somebody would have warned me  "this soul will one day need extra care" I still would have chosen you.
If they had said, 'this soul would make me question the depth of my faith" I still would have chosen you.
If they would have told me "his soul would make tears flow from my eyes, that would overflow a river", I still would have chosen you.
If they would have told me "Chloe's time here on earth would be short" I still would have chosen you.
So, to answer you …  
"Yes, Chloe, you've certainly caused us lots of trouble.  But just give me the chance and I'd do it all over again like a shot.  I am absolutely honoured to be your Mother and I love you with all my heart."
By Deborah Binner at A Child of Mine.

Eulogy Examples: Baby and Young Child
Example 1:  Mother's Eulogy For Her Still Born Baby
Sybella was born on the 24th of April, after a very long and anxious eight months.  She was greatly longed for by our entire family. 
Everyone here knows that conceiving Sybella was difficult, and when we finally learned we were expecting her, Kelvin and I were ecstatic. 
Jack was excited about his new sister that was "spending time growing bigger so that she could come and play with him."  Our family was complete.
The pregnancy was difficult.  I was very sick for 5 months.  I was enormous. 
Sybella had some mild kidney problems that we were assured were of small consequence, but we worried for her all the same. 
Despite all these difficulties, I wouldn't have changed anything.  I would go through those 34 weeks again and again for my little girl. 
I hope that while she was living and growing in me that she felt safe and warm and loved. 
I am sure she heard Jack speak to her, and her daddy too. 
She never kicked very hard, and I tell myself it was she was such a gentle soul, relaxed and calm. 
I hope she knows I looked after her as best as I could while I was growing her.  Well, I tried to.  I just wanted her to be happy and healthy and loved and cherished.
Sybella's birth was the most beautiful event of my life.  Despite knowing she would be stillborn, I felt I needed to honour her with a natural birth … although the thought terrified me. 
Labour began at 12pm.  I was told that it could take days.  But I knew she would be born before the sun went down.  I knew that together, Sybella and I would embrace the challenge of birth and death on the same day, and in this respect, my body did not fail us. 
Our daughter was born asleep at 4.01pm.  I held her immediately.  She was perfect.  Perfect and beautiful and peaceful.  She should not have died.  This was an incredibly bittersweet time. 
Being acutely aware that my daughter was not alive, the peace and serenity in the room was palpable.  It was incredibly organic to be lying there with my newborn daughter. 
I am sure her spirit was still there and she didn't leave until we had been given the chance to meet face to face.  
Until she got to have a cuddle and a talk with her mummy.  Until her mummy got to give her her first and last bath. Until we had finished marveling at our beautiful creation.
Sybella will always be my second child. As of the 24th of April at 4.01pm, I have two children. Jack and Sybella. 
If we add to our family, another child will be our third child.  Our other children will be told about Sybella.  Her birthday will be celebrated every year.  We will honour her at Christmas.  
I speak to her like she is here and Jack and I say goodnight to her every night and we tell her we love her. 
I open the curtains in her room because she needs fresh air and sunlight. 
I kiss her blanket that she was wrapped in after birth every night.  I worry that she is warm and safe and protected, because that's what mothers worry about.
Despite the pain and heartache that we feel, I feel lucky. Sybella chose to come to us. 
She will always be part of our family. I am privileged to be Sybella's mother. 
I am honoured to have carried her, felt her move, birthed her and held her.  
She was born to ME.  For someone who never took a breath, the number of lives that she has touched is remarkable.  Sybella, at zero days old, has taught me more than I have learned in 29 years. 
She has shown me more about life and love, serenity and peace than I ever knew.  She had a purpose, I am sure. 
And she will be preserved as a perfect, innocent heart forever. 
Sybella won't grow up like other children will grow up.  She won't face the hardships of this world.  She won't experience disappointment or sadness nor will she ever cause us disappointment or sadness. 
Sybella is a special soul.  Her little life will be a memory of nothing but love, innocence and purity.
Stillborn, but STILL born.  We see her with the butterflies.
Simply, we love her. We always did. We always will.
By Steph at Born Still.
Example 2:  Mother's Eulogy For Her Young Daughter
My darling little girl Louise! I cannot believe that she has been taken away from us after only six years on this earth. 
It is much too short a time, but they have been the most precious.
When you were born, you were so tiny—I couldn't believe my eyes. 
You had a shock of black hair and a cheeky face. You quickly gained weight, though, and after a couple of days in the hospital I was allowed to take you home. 
We had been told that you had a congenital heart condition, but we were positive that you would still live a long and happy life. 
We always focused on our time together and treasured every moment.
From the time she was a little girl, Louise brought joy and laughter into our lives and the lives of others. 
When she was little, I called her my 'cheeky monkey'. As soon as our backs were turned, she was up to something. 
But you couldn't get angry with her for too long as she would always give you one of those cheeky grins and say, "Oh Mummy, I'm sorry".
Louise grew into a charming little girl who was outgoing and affectionate. 
She absolutely adored school and made lots of friends. She loved her teachers and would race home from school every afternoon with stories about what Mrs McNamara or Mr Jones had taught her in class.
One of Louise's greatest pleasures was dancing.  The moment she heard music she would be up, clapping her hands with glee. 
I remember taking her to the mall one day to do some shopping. I turned around and she was gone. Naturally, I was panic stricken and raced around everywhere looking for her.
I found her a few minutes later in the music section of the store, performing a dance routine she had learnt at school—much to the amusement of the staff.
We enrolled her in dance school and she flourished. I will never forget the look on her face after her first dance class—a look of enthusiasm and pure excitement that only a child can give.  I was so excited for her.
When Louise was five, she had to undergo surgery.

It seemed successful and after months of rest, Louise appeared to be on the road to recovery.  She found it hard staying at home and desperately wanted to go back to school and dancing.

When she was feeling well enough, we brought home school work for her to do, which she devoured with such enthusiasm.
Louise's last year on this earth was difficult.  It is such a terrible thing to see your child struggle with illness and not be able to do anything to make her well and whole again.
It is with so much sadness that I am here today to farewell our only child, Louise. 
She was a lovely and vibrant daughter who has been taken away from us much too early.  But the memory of Louise will live on in us forever. We were so proud of her and know that she is in peace.
Goodbye, my precious girl—I know you are up in heaven now, waving down to us with cheeky grin on your beautiful face.
Example 3:  Mother's Eulogy For Her Young Son
First, on behalf of Ed, Brian and myself – thank you.  Not just for taking the time out of your lives to come today to honor our sweet son and older brother… but thank you for loving Gavin.  It was hard not to love him.  And it was hard not to be inspired by him.
Going to a funeral is sad.  Going to a child's funeral is just wrong on every level.  Will we leave here sad and grieving and maybe even a little bit pissed at God?  Probably.  But Ed and I feel strongly that we want people to leave here feeling mostly inspired.  Not inspired by us — or inspired by how "strong" we seem.  We want you to leave this church inspired by Gavin and his life's journey.  If we've ever been sure of anything, it is this:  Gavin was sent here to this Earth to work through us to inspire others.  To change people.  To open people's hearts to endless possibilities.  To inspire hope and healing in even the hopeless.
I feel very grateful that I have written about Gavin since he was an infant… and then Brian… and even our sweet Darcy Claire.  My online journals are, essentially, beautiful eulogies to honor all of my children.  Because of that, I don't feel the need to share specific memories or accomplishments about Gavin's short life.  
I also know that I don't have to tell you how utterly devastated we are.  How, as Gavin's main advocate, I feel incredibly empty and useless at the moment.  My identity was wrapped up in all of Gavin's many needs — and my wants for his life.  It will be a long and hard adjustment for me, I know.  We are both just heartbroken to have lost our son — and we ask for your prayers for wisdom and grace that we'll handle this in a way that will be best for his little brother.
The reason I am standing up here today is to deliver what I feel will be the most important message of my life.  I hope it will be important to you, too.
We called Gavin our "Buddha Baby" – and it certainly wasn't because he was chubby in any way.  He barely made it onto the growth chart.  We called him "Buddha Baby" because he just came with this quiet wisdom and inner peace that belied his years. Despite his many needs, Gavin was really a very easy child.  He went along with anything… smiled often… and loved everyone he met.   
I personally believe that we all come from this magical, unknown place full of wisdom and knowing. We arrive here with everything we need to know and a clear purpose set out for our lives.  I like to believe that ALL of our souls sat with God before we arrived here on Earth and together with Him created our life's blueprint.  We chose what lessons we needed to learn, what message we wanted to deliver and what our mission should be.  Because I believe that, I have a different way of looking at my children.  I am able to see them as my greatest teachers.  
Ed and I often say – to each other and others – that Gavin saved our life.  We were two single people who met late in life, set in our ways and you could say we were rather self absorbed.  Enter this child – with all kinds of mysterious problems – that coincidentally required ALL of his Mommy and ALL of his Daddy.  It was impossible to stay self absorbed because Gavin needed us.  We were the perfect parents.  Not because we were good parents, don't misunderstand.  We were the perfect parents because we were the two people in the whole world who were needing the lessons that Gavin would teach us the most.
Nothing happens by chance.  Gavin chose a Mommy who overshared in a very public way.  This little boy who never uttered a word had a very loud voice in me.  I wrote nearly every single day of his life — and shared some incredible moments.  It's not every day you hear of a child with permanent hearing loss and itty bitty hearing aids have his hearing restored.  It's not every day that three leading hospitals tell you your beautiful child will lose his eye or have a very noticeable and permanent scar after a severe corneal abrasion.  Gavin proved them wrong on both counts.  It's not every day that a child with "the lowest tone I've ever seen," said one of his doctors and who wasn't expected to be able to sit up on his own would go on to take his first independent steps just before Christmas. Along the way, I wrote it all down.  And in doing so, parents and doctors and therapists and people all over the world were changed.  Not because of my writing — but because they found hope and inspiration in this little boy and his incredible journey.  And we, as his parents, we were changing too.  I truly believe that the multitude of people that were helped along the way were all part of the blueprint for Gavin's life.  Because truly, we are all connected.
I have not had the chance to grasp what's going on in Gavin's name online — I have heard that people all over the world have been inspired by his story and doing wonderful acts to honor him.  People have been looking at me with wide eyes and saying, "You don't realize, do you?"  But in a way – I think I do.  Because I can tell you this — if people all over the world are feeling even a fraction of what we have felt over these 5 1/2 years as Gavin's Mommy and Daddy — inspired, lucky, blessed, hopeful – then my heart is full.  Gavin is continuing to change people.  Help people.  Heal people's hearts… including ours. Choosing to donate his organs was the easiest and most difficult decision we have ever made.  Gavin was a helper and a healer his whole life.  To selfishly keep him from continuing to help and heal would not have honored him in any way.  It brought us great comfort to know that he died a hero — and that we were spreading around parts of his spirit to a very lucky recipient. His kidneys were successfully transplanted into a young 40 year old man who recovered nicely, I was told.
As many of you know, Gavin died on my birthday.  April 14th.  Although it seems like a tragic and cruel irony from the outside looking in — I was able to see it differently.  I was lucky enough to birth this beautiful soul into this world on his birthday… And it was a beautiful gift to me to help usher him into Heaven on mine.  I knew there that his body would experience a freedom that it couldn't attain on earth.  There are always unexpected miracles along the way — even in the worst moments of your life.  If you take the time to look for them, you'll find them in your life, too.  Gavin taught me that.  I'm just the messenger today.
The message here is not "go home and hug your kids because you don't know how much time you have" — because we all do that. The true message here is don't lose hope.  And never let anyone tell you that you can't chase rainbows.  As I look out at this sea of faces, I know that each of you have been inspired by Gavin's story.  Gavin, really, was everyone's child and I was happy to share him with all of you.  But you can find hope and inspiration and important life lessons in your own lives.  In your children's lives – young or old.  In your journeys — even when the path seems impossible to walk… like this one for us.  Everything is an opportunity to learn… to help others… to grow.  Gavin taught me that.  I'm just the messenger today.  And I will continue to be his voice until the last day of my life.
Gavin Leong — the Superhero — is off to save lives.  Even still.  But the first lives he saved were ours.
By Kate Long at Chasing Rainbows.

Eulogy Examples: Brother
Example 1:  Sister's Eulogy For Her Brother
Published romantic fiction author—Kathryn Barrett—was asked to write the eulogy for her brother Walter.
As she explains in her personal blog, it was natural for her to write the eulogy given her prowess with a pen.
She says:  "It was a no-brainer that I would write a eulogy for my brother.  I am the writer in the family, and these last two weeks my writer's mind has been organizing my thoughts into what passes for a eulogy as if by second nature.  It's how I deal.
"I hesitated to post such a personal and lengthy post here, but then I realized my brother would have gotten a huge kick out of having his sister write about him.
"I was touched by how many people told me how he'd bragged about his sister the writer … I just wish I'd given him more to be proud of sooner.
"And that is perhaps the lesson of his life.  Don't hesitate to take a risk, because one day it may be too late.  Regrets suck."
Barrett adds that she has initialized the names of loved one mentioned in the eulogy in order to protect their privacy.
Here is her moving eulogy to her brother, Walter.
Eulogy's Full Text
When asked about my brother Walter, I used to describe him by saying, "Children and dogs love him."
And I think that's about the finest thing that can be said about anyone.  Because dogs know—they have a sixth sense about who can be trusted.  And children feel—they feel in their heart who loves them, and recognize a kindred spirit.
I have a vivid memory of Walter, about 13 or 14, swinging some of the younger neighborhood kids around in his arms until they squealed with laughter.  He was a gentle giant, his stature unusual even for a well-fed suburban adolescent, his willingness to play with those many years younger even more unique.  
As his little sister, I basked in his popularity—when I wasn't furious with him over some sibling spat.  We had a lot of those, but I only remember him hitting me once.  That was because I hid his Led Zeppelin albums.  I think everyone would agree I probably deserved it. 
I learned early on that my larger-than-life brother was invincible.  He could do anything, perform any daredevil trick, and survive.
One of my earliest memories is on the front porch at our house on Poplar Street.  I was about four, he was five or six and had just gotten his green banana seat bike.  I remember him telling me to watch while he showed me his latest trick—riding with no hands and no feet.  It was only a few seconds after his feet had left the pedals and his hands lifted from the steering wheel that the bike crashed to the ground.
My impressionable four-year-old eyes saw blood pouring from him in several places, his body rapidly turning black and blue. He became the monster of my nightmares, as he rose from the wreckage and walked across the yard.  I screamed and ran inside for my mother.  Of course I cried louder than he did, as was always the case.  My big brother wasn't afraid of much.
Except shots.  The kind the doctor gives you.  When they took Walter in for his six-year-old vaccinations it took two nurses to hold him down.  As I watched him kicking and screaming, I knew there was No. Way I was getting any of that.  If my big, strong brother was afraid of that needle, then so was I. 
So when it came my turn I informed my mother that I wouldn't be participating in this school-age ritual.  She didn't press the issue, because frankly, after what she'd been through with Walter, a case of smallpox didn't sound so bad. 
Walter was always testing boundaries, exploring the limits—which was excellent, because then I knew exactly where they were and I made sure I didn't break the rules. 
The only time I was even allowed to enter my big brother's realm was when [our young aunt] P. came to visit.  Then we were the irrepressible Three Musketeers, led by fearless Walter, while P. had all the great ideas.  I was happy to tag along, knowing any mischief we got into would be blamed on one of them.
We ran away from home, always coming back in time for supper; made daring midnight escapes over the backyard fence; and played a game we invented called "Guess the Shakespeare quote".  I kid you not; Walter was an expert on Shakespeare before he even got to ninth grade.  I told you he had guts: believe me, it takes a lot of courage for a twelve-year-old boy to quote the Bard instead of Jimmy Page.
Walter also played the piano, his skill part inherited talent and part due to the incredible reach of those long hands.  He played beautifully, our grandmother MeeMaw, who doubled as our piano teacher, always said.  And she wouldn't have lied, even though, I'm pretty sure, Walter was always her favorite. 
But his real talent was baseball. Little League baseball. 
Walter was the tallest in the blue uniform of Monroe Brick.  He played first base and pitcher, a southpaw who pitched many winning games.  And when the chips were down, bases loaded, we could count on Walter to hit the grand slams and bring them all home. 
After that incident on the bike, when he turned into a black and blue, blood spurting monster before my very eyes and then miraculously survived with nothing more than a few scrapes and some coveted BandAids, I decided my brother was indestructible. 
He could do anything, and with Evel Knievel as his hero, he tried lots of stunts that would have killed any other kid on a banana seat bike.  And the bike eventually turned into a mini bike, and then a bigger motorcycle, and then a Trans Am, which he wrecked one day when he fell asleep while driving home after a night shift.  He survived that, as well as any number of minor work-related accidents. 
He even survived a bad marriage, to his first wife whose name escapes me. 
But after that he married a wonderful woman named B., and then he got even luckier: His lovely daughter C. was born.  I don't think there was ever a prouder father.  Finally, he had his OWN kid to play with!  To roughhouse on the floor with, to carry on his tall, tall shoulders, to view the world with the childlike wonder he never lost. 
I think life, then, was just about perfect for Walter. 
I still remember the night he called me, to tell me the doctors had found a lump in his chest.  They thought it was cancer.  But as he described to me this baseball-sized mass, I figured it really must be a baseball.  I could not comprehend the idea of life-threatening cancer and my big strong brother in the same sentence.  Nope.  They'd open him up and find an actual Rawlings baseball.  
It was lymphoma instead.  A large mass, pressing against his heart.  But it didn't kill him.  And he left the hospital with something even more precious: a baby boy. B. had given birth to T. the day after Walter's surgery.  How lucky can one man be?  Go into the hospital to have a lump cut out of your chest, and bring home another baby who fills your heart with joy. 
It was much later on that his third wife M. called to tell me that Walter had had a heart attack, at just 42.  Again, I greeted the news with some skepticism.  He'd survived terrible bike accidents, a car accident or two, and cancer.  And he survived a heart attack, going back to work eventually on the high rise buildings in Minneapolis he was so proud to have a part in constructing. 
Walter was a wonderful stepfather to two children, E. and L. And a great friend to his children's friends, his friends' children, anyone who shared his Peter Pan-like love of childish things. 
When they say people like to live on the edge, they were describing Walter.  Except Walter took that to mean he must live on the edge of a lake. He always lived near a body of water, from the time he was born on Poplar Street, next to the Ouachita River. 
Even when we were growing up in a neat suburban neighborhood, we lived near enough to Bayou DeSiard that when he was old enough, Walter would grab his fishing pole and ride his bike to the bayou and spend an afternoon fishing for bream.
When he was about 15, he was fishing in the bayou when he saw a man fall out of his boat.  Walter quickly reached over with his pole and helped pull the man to safety.  Walter was always lending a hand, to a stranger, to a friend, to his last love, P., who needed him as much as he needed her.
When Walter moved to Minnesota, there were plenty of lakes to choose from, and he lived on several.  In the winter, he literally lived ON the frozen lake, ice fishing in his ice house.
Eventually he moved back to Jones, where he was always happiest, next to the lake that eventually took his life.
Walter tempted death, from the time he was a kid on a bike, inventing stunts to impress his little sister, to the many times he drove all night after working a week on a boat on the Intracoastal canal, to the times he hung sheetrock high above the streets of Minneapolis in a fifty story building.
They say those who constantly cheat death are living life to the fullest.  Perhaps it's the lack of fear that opens up one's world, allows one to take risks that constrain lesser mortals.  Walter did live a full life, despite his too soon death.  He loved and embraced those around him, with those long arms and with his fearless heart.
Those of us who knew him, who loved him, who got angry with him, who worshiped him when he hit those grand slam home runs—we'll miss the boy, and the man he turned out to be.  We'll miss the gentle father, who cradled his babies against his hard chest while they slept, who taught his son to throw a baseball, who taught his daughter to ride a bike.
We'll miss the friend, who was always quick with a funny line, who was always eager to go off on another adventure, who fought with us and loved us with equal passion.
We'll miss the brother, the son, the boy who tested his limits, who brought home the trophies, who befriended and defended the neighborhood dogs and children.
We'll mourn the man who's gone, whom we lost so tragically, but we'll remember him, and remember that above all, he would want us to remember him as he lived, on the edge of a lake and on the fearless edge of what was possible.
I'd like to read a poem, by Joyce Grenfell: 
If I should die before the rest of you
Break not a flower nor inscribe a stone
Nor, when I'm gone, speak in a Sunday voice,
But be the usual selves that I have known.
Weep if you must
Parting is hell.
But life goes on.
So sing as well.
Example 2:  Ted Kennedy's Eulogy For His Brother, Robert F. Kennedy
After Robert F. Kennedy was tragically assassinated on June 6, 1968, a public memorial service was held so that the nation could collectively mourn this great loss.
Below is the moving eulogy penned and given by his brother, Ted Kennedy, as he was the closest to Robert among those in the Kennedy family.
Some of the moving lines that Ted wrote about his brother included:
"He gave us strength in time of trouble, wisdom in time of uncertainty, and sharing in time of happiness.  He will always be by our side."
"Love is not an easy feeling to put into words.  Nor is loyalty, or trust, or joy.  But he was all of these. He loved life completely and he lived it intensely."
Eulogy's Full Text
Your Eminences, Your Excellencies, Mr. President:
On behalf of Mrs. Kennedy, her children, the parents and sisters of Robert Kennedy, I want to express what we feel to those who mourn with us today in this Cathedral and around the world.
We loved him as a brother, and as a father, and as a son.  From his parents, and from his older brothers and sisters—Joe and Kathleen and Jack—he received an inspiration which he passed on to all of us.  
He gave us strength in time of trouble, wisdom in time of uncertainty, and sharing in time of happiness.  He will always be by our side.
Love is not an easy feeling to put into words.  Nor is loyalty, or trust, or joy.  But he was all of these.  He loved life completely and he lived it intensely.
A few years back, Robert Kennedy wrote some words about his own father which expresses the way we in his family felt about him.  He said of what his father meant to him, and I quote:
'What it really all adds up to is love—not love as it is described with such facility in popular magazines, but the kind of love that is affection and respect, order and encouragement, and support.  
Our awareness of this was an incalculable source of strength, and because real love is something unselfish and involves sacrifice and giving, we could not help but profit from it.'
And he continued,
'Beneath it all, he has tried to engender a social conscience. There were wrongs which needed attention.  There were people who were poor and needed help.  And we have a responsibility to them and to this country.
Through no virtues and accomplishments of our own, we have been fortunate enough to be born in the United States under the most comfortable conditions.  We, therefore, have a responsibility to others who are less well off.'
That is what Robert Kennedy was given.  What he leaves to us is what he said, what he did, and what he stood for.  A speech he made to the young people of South Africa on their Day of Affirmation in 1966 sums it up the best, and I would like to read it now:
'There is discrimination in this world and slavery and slaughter and starvation.  Governments repress their people; millions are trapped in poverty while the nation grows rich and wealth is lavished on armaments everywhere.
These are differing evils, but they are the common works of man.  They reflect the imperfection of human justice, the inadequacy of human compassion, our lack of sensibility towards the suffering of our fellows. 
But we can perhaps remember — even if only for a time — that those who live with us are our brothers; that they share with us the same short moment of life; that they seek — as we do — nothing but the chance to live out their lives in purpose and happiness, winning what satisfaction and fulfillment they can.
Surely, this bond of common faith, this bond of common goal, can begin to teach us something.  Surely, we can learn, at least, to look at those around us as fellow men.  
And surely we can begin to work a little harder to bind up the wounds among us and to become in our own hearts brothers and countrymen once again.  
The answer is to rely on youth — not a time of life but a state of mind, a temper of the will, a quality of imagination, a predominance of courage over timidity, of the appetite for adventure over the love of ease.  
The cruelties and obstacles of this swiftly changing planet will not yield to the obsolete dogmas and outworn slogans.  
They cannot be moved by those who cling to a present that is already dying, who prefer the illusion of security to the excitement and danger that come with even the most peaceful progress.
It is a revolutionary world we live in, and this generation at home and around the world has had thrust upon it a greater burden of responsibility than any generation that has ever lived.  
Some believe there is nothing one man or one woman can do against the enormous array of the world's ills.  Yet many of the world's great movements, of thought and action, have flowed from the work of a single man.  
A young monk began the Protestant reformation; a young general extended an empire from Macedonia to the boarders of the earth; a young woman reclaimed the territory of France; and it was a young Italian explorer who discovered the New World, and the 32 year-old Thomas Jefferson who [pro]claimed that "all men are created equal."
These men moved the world, and so can we all.  Few will have the greatness to bend history itself, but each of us can work to change a small portion of events, and in the total of all those acts will be written the history of this generation.  
It is from numberless diverse acts of courage and belief that human history is shaped.  
Each time a man stands up for an ideal, or acts to improve the lot of others, or strikes out against injustice, he sends forth a tiny ripple of hope, and crossing each other from a million different centers of energy and daring, those ripples build a current that can sweep down the mightiest walls of oppression and resistance.
Few are willing to brave the disapproval of their fellows, the censure of their colleagues, the wrath of their society.  Moral courage is a rarer commodity than bravery in battle or great intelligence.  
Yet it is the one essential, vital quality for those who seek to change a world that yields most painfully to change.  And I believe that in this generation those with the courage to enter the moral conflict will find themselves with companions in every corner of the globe.
For the fortunate among us, there is the temptation to follow the easy and familiar paths of personal ambition and financial success so grandly spread before those who enjoy the privilege of education.  
But that is not the road history has marked out for us.  Like it or not, we live in times of danger and uncertainty.  But they are also more open to the creative energy of men than any other time in history.  
All of us will ultimately be judged, and as the years pass we will surely judge ourselves on the effort we have contributed to building a new world society and the extent to which our ideals and goals have shaped that event.
The future does not belong to those who are content with today, apathetic toward common problems and their fellow man alike, timid and fearful in the face of new ideas and bold projects.  
Rather it will belong to those who can blend vision, reason and courage in a personal commitment to the ideals and great enterprises of American Society.Our future may lie beyond our vision, but it is not completely beyond our control.  
It is the shaping impulse of America that neither fate nor nature nor the irresistible tides of history, but the work of our own hands, matched to reason and principle, that will determine our destiny.  
There is pride in that, even arrogance, but there is also experience and truth.  In any event, it is the only way we can live.'
That is the way he lived.  That is what he leaves us.
My brother need not be idealized, or enlarged in death beyond what he was in life; to be remembered simply as a good and decent man, who saw wrong and tried to right it, saw suffering and tried to heal it, saw war and tried to stop it.
Those of us who loved him and who take him to his rest today, pray that what he was to us and what he wished for others will some day come to pass for all the world.
As he said many times, in many parts of this nation, to those he touched and who sought to touch him:
'Some men see things as they are and say why.  I dream things that never were and say why not.'"

Eulogy Examples: Sister
Example 1:  Charles Earl Spencer's Eulogy For His Sister, Princess Diana
Princess Diana was loved around the world, and known for her style, beauty, and extensive charitable work.  She tragically died in a car accident in Paris at the age of 36, after her vehicle was chased by paparazzi.
Her funeral was held at Westminster Abbey.  In his eulogy, her brother beautifully captured everything about Diana that made her special and unique:
"She was a symbol of selfless humanity";
She "brightened our lives";
She had a "wonderfully mischievous sense of humor with a laugh that bent you double"; and
Our particular favourite line:  "Your joy for life transmitted where ever you took your smile and the sparkle in those unforgettable eyes."
We provide below the full text of Earl Spencer's eulogy in hopes that it serves as a great example of how to write a tribute to a beloved sister who has passed away.
Eulogy's Full Text
I stand before you today, the representative of a family in grief in a country in mourning before a world in shock.
We are all united not only in our desire to pay our respects to Diana but rather in our need to do so.
For such was her extraordinary appeal that the tens of millions of people taking part in this service all over the world via television and radio who never actually met her, feel that they too lost someone close to them in the early hours of Sunday morning.  
It is a more remarkable tribute to Diana than I can ever hope to offer her today.
Diana was the very essence of compassion, of duty, of style, of beauty.  
All over the world she was a symbol of selfless humanity.  All over the world, a standard bearer for the rights of the truly downtrodden, a very British girl who transcended nationality.  
Someone with a natural nobility who was classless and who proved in the last year that she needed no royal title to continue to generate her particular brand of magic.
Today is our chance to say thank you for the way you brightened our lives, even though God granted you but half a life.  
We will all feel cheated always that you were taken from us so young and yet we must learn to be grateful that you came along at all.  
Only now that you are gone do we truly appreciate what we are now without and we want you to know that life without you is very, very difficult.
We have all despaired at our loss over the past week and only the strength of the message you gave us through your years of giving has afforded us the strength to move forward.
There is a temptation to rush to canonize your memory, there is no need to do so.  You stand tall enough as a human being of unique qualities not to need to be seen as a saint. 
Indeed to sanctify your memory would be to miss out on the very core of your being, your wonderfully mischievous sense of humor with a laugh that bent you double.
Your joy for life transmitted where ever you took your smile and the sparkle in those unforgettable eyes. Your boundless energy which you could barely contain.
But your greatest gift was your intuition and it was a gift you used wisely.  
This is what underpinned all your other wonderful attributes and if we look to analyze what it was about you that had such a wide appeal we find it in your instinctive feel for what was really important in all our lives.
Without your God-given sensitivity we would be immersed in greater ignorance at the anguish of AIDS and H.I.V. sufferers, the plight of the homeless, the isolation of lepers, the random destruction of land mines.
Diana explained to me once that it was her innermost feelings of suffering that made it possible for her to connect with her constituency of the rejected.  
And here we come to another truth about her.  For all the status, the glamour, the applause, Diana remained throughout a very insecure person at heart, almost childlike in her desire to do good for others so she could release herself from deep feelings of unworthiness of which her eating disorders were merely a symptom.
The world sensed this part of her character and cherished her for her vulnerability whilst admiring her for her honesty.
The last time I saw Diana was on July 1, her birthday in London, when typically she was not taking time to celebrate her special day with friends but was guest of honor at a special charity fund-raising evening. 
She sparkled of course, but I would rather cherish the days I spent with her in March when she came to visit me and my children in our home in South Africa.  
I am proud of the fact apart from when she was on display meeting President Mandela we managed to contrive to stop the ever-present paparazzi from getting a single picture of her—that meant a lot to her.
These were days I will always treasure.  It was as if we had been transported back to our childhood when we spent such an enormous amount of time together—the two youngest in the family.
Fundamentally she had not changed at all from the big sister who mothered me as a baby, fought with me at school and endured those long train journeys between our parents' homes with me at weekends.
It is a tribute to her level-headedness and strength that despite the most bizarre-like life imaginable after her childhood, she remained intact, true to herself.
There is no doubt that she was looking for a new direction in her life at this time.  She talked endlessly of getting away from England, mainly because of the treatment that she received at the hands of the newspapers.  
I don't think she ever understood why her genuinely good intentions were sneered at by the media, why there appeared to be a permanent quest on their behalf to bring her down.  It is baffling. 
My own and only explanation is that genuine goodness is threatening to those at the opposite end of the moral spectrum. 
It is a point to remember that of all the ironies about Diana, perhaps the greatest was this—a girl given the name of the ancient goddess of hunting was, in the end, the most hunted person of the modern age.
She would want us today to pledge ourselves to protecting her beloved boys William and Harry from a similar fate and I do this here Diana on your behalf.  We will not allow them to suffer the anguish that used regularly to drive you to tearful despair.
And beyond that, on behalf of your mother and sisters, I pledge that we, your blood family, will do all we can to continue the imaginative and loving way in which you were steering these two exceptional young men so that their souls are not simply immersed by duty and tradition, but can sing openly as you planned.
We fully respect the heritage into which they have both been born and will always respect and encourage them in their royal role.  
But we, like you, recognize the need for them to experience as many different aspects of life as possible to arm them spiritually and emotionally for the years ahead.  I know you would have expected nothing less from us.
William and Harry, we all cared desperately for you today.  We are all chewed up with the sadness at the loss of a woman who was not even our mother.  How great your suffering is, we cannot even imagine.
I would like to end by thanking God for the small mercies he has shown us at this dreadful time.  For taking Diana at her most beautiful and radiant and when she had joy in her private life.  
Above all we give thanks for the life of a woman I am so proud to be able to call my sister, the unique, the complex, the extraordinary and irreplaceable Diana whose beauty, both internal and external, will never be extinguished from our minds.
Example 2:  Ted Kennedy's Eulogy For His Sister-In-Law, Jacqueline Kennedy Onnassis
To us, Jacqueline Kennedy Onassis was one of the most famous women in our century.  But to the Kennedy clan, she was simply a beloved family member and friend.
Jackie died at the age of 64 after a brave battle with non-Hodgkin's lymphoma, a form of cancer.  She died at home surrounded by her family and friends.
Her funeral was held a few blocks away from her Manhattan apartment on May 23, 1994, at St. Ignatius Loyola.  She had been baptized in that very same parish in 1929, and was confirmed there as a teenager.
At her funeral, Ted Kennedy gave a glowing eulogy about his former sister-in-law.  Some of the beautiful lines he wrote about her included:
"She was always there for our family in her special way."
"No one else looked like her, spoke like her, wrote like her, or was so original in the way she did things.  No one we knew ever had a better sense of self."
"[Her husband] took such delight in her brilliance and her spirit."
"Her love for [her daughter and son] was deep and unqualified. She revelled in their accomplishments; she hurt with their sorrows; she felt sheer joy and delight in spending time with them. At the mere mention of one of their names, Jackie's eyes would shine brighter and her smile would grow bigger. She once said that if you "bungle raising your children nothing else much matters in life." She didn't bungle. Once again, she showed how to do the most important thing of all, and do it right."
"She had a wonderful sense of humor — a way of focusing on someone with total attention—and a little girl delight in who they were and what they were saying.  It was a gift of herself that she gave to others."
If you are writing a eulogy for a beloved sister-in-law who has passed away, we hope you find Mr. Kennedy's eulogy to be an inspirational example.
Eulogy's Full Text
John and Caroline, Ed [Schlossberg] and Maurice [Tempelsman], members of the family, Mrs. Clinton, members of the clergy, and friends:
Last summer, when we were on the upper deck on the boat at the Vineyard, waiting for President and Mrs. Clinton to arrive, Jackie turned to me and said:
'Teddy, you go down and greet the President.'
But I said: 'Maurice is already there.'
And Jackie answered with a smile: 'Teddy, you do it. Maurice isn't running for re-election.'
She was always there for our family in her special way. She was a blessing to us and to the nation—and a lesson to the world on how to do things right, how to be a mother, how to appreciate history, how to be courageous.  
No one else looked like her, spoke like her, wrote like her, or was so original in the way she did things.  No one we knew ever had a better sense of self.
Eight months before she married Jack, they went together to President Eisenhower's Inaugural Ball.  Jackie said later that that's where they decided they liked inaugurations.
No one ever gave more meaning to the title of 'First Lady.'  The nation's capital city looks as it does because of her.  She saved Lafayette Square and Pennsylvania Avenue.  The 'National Cultural Center' was her cause before it was 'The Kennedy Center'.  Jackie brought the greatest artists to the White House, and brought the arts to the center of national attention.  
Today, in large part because of her inspiration and vision, the arts are an abiding part of national policy.
President Kennedy took such delight in her brilliance and her spirit.  At a White House dinner, he once leaned over and told the wife of the French Ambassador, "Jackie speaks fluent French.  But I only understand one out of every five words she says—and that word is 'DeGaulle.'
And then, during those four endless days in 1963, she held us together as a family and a country. 
In large part because of her, we could grieve and then go on.  She lifted us up, and in the doubt and darkness, she gave her fellow citizens back their pride as Americans.  She was then 34 years old.
Afterward, as the eternal flame she lit flickered in the autumn of Arlington Cemetery, Jackie went on to do what she most wanted—to raise Caroline and John, and warm her family's life and that of all the Kennedys.
Robert Kennedy sustained her, and she helped make it possible for Bobby to continue.  She kept Jack's memory alive and he carried Jack's mission on.
Her two children turned out to be extraordinary: honest, unspoiled, and with a character equal to hers.  And she did it in the most trying circumstances.  They are her two miracles.
Her love for Caroline and John was deep and unqualified.  She revelled in their accomplishments; she hurt with their sorrows; she felt sheer joy and delight in spending time with them.  
At the mere mention of one of their names, Jackie's eyes would shine brighter and her smile would grow bigger.  
She once said that if you "bungle raising your children nothing else much matters in life."  She didn't bungle.  Once again, she showed how to do the most important thing of all, and do it right.
When she went to work, Jackie became a respected professional in the world of publishing.  And because of her, remarkable books came to life.  And she searched out new authors and ideas.  
She was interested in everything.  Her love of history became a devotion to historic preservation.  You knew, when Jackie joined the cause to save a building in Manhattan, the bulldozers might as well turn around and go home.
She had a wonderful sense of humor—a way of focusing on someone with total attention—and a little girl delight in who they were and what they were saying.  It was a gift of herself that she gave to others.  And in spite of all of her heartache and loss, she never faltered.
I often think of what she said about Jack in December after he died:  'They made him a legend, when he would have preferred to be a man.'  
Jackie would have preferred to be just herself, but the world insisted that she be a legend too.  
She never wanted public notice—in part I think, because it brought back painful memories of unbearable sorrow endured in the glare of a million lights.  
In all the years since then, her genuineness and depth of character continued to shine through the privacy, and reach people everywhere.
Jackie was too young to be a widow in 1963, and too young to die now.  
Her grandchildren were bringing new joy to her life, a joy that illuminated her face whenever you saw them together.  
Whether it was taking Rose and Tatiana for an ice cream cone, or taking a walk in Central Park with little Jack as she did last Sunday, she relished being "Grandjackie" and showering her grandchildren with love.
At the end, she worried more about us than herself.  She let her family and friends know she was thinking of them.  How cherished were those wonderful notes in her distinctive hand on her powder blue stationary.
In truth, she did everything she could—and more—for each of us.  She made a rare and noble contribution to the American spirit.  
But for us, most of all she was a magnificent wife, a mother, a grandmother, a sister, aunt, and friend.
She graced our history.  And for those of us who knew and loved her—she graced our lives.

Eulogy Examples: Grandfather
Example 1:  A Grandson's Eulogy For His Grandpa
Today, I have the honor of reintroducing you to Francis Alois Buechel—better known to many as "Pa". 
Born December 3, 1928. Son of Edwin and Helen, brother of Viola, Husband to Alice, Father of six children, 17 grandchildren, 17 great grandchildren, friend and storyteller to all else who meet him.
We are here today to remember the life and legacy he leaves on the earth.  It was a long and simple life: never complex and always with good, honest intentions.
I would like to reflect on the person Grandpa was.  
I could stand here for the better part of the day and reminisce about all the stories grandpa was either part of or he told, and for those who knew Grandpa, you understand how long those stories could be. 
We will cover some of those, but overall I would like to remember the person grandpa was and what he has done for everyone he met.
Grandpa was above all else a family man, followed very closely by storyteller.  
He had the ability to have a witty comeback for almost any conversation, something that he definitely passed on to everyone in the family.  
You never knew what little pun he had just waiting for the conversation, but you knew there would be one, followed by that smile and laugh you just knew he loved to show off.
Family man is a term not appreciated nearly enough these days.  Today, there is more emphasis put on who we are and what we accomplish.  Grandpa though, was the epitome of how great and unselfish it is to put those in your family first. 
Grandma and Grandpa never asked for much.  They drove plain, simple vehicles, lived in a modest home, and never took anything in life for granted. 
Grandma and Grandpa put everyone in their family first.  
I have heard the story a hundred times about grandpa selling the business to the boys.  It was always presented as him seeing the boys wanting to grow the business and move it at a pace he wasn't really interested in. 
He was happy with how things were, so he sold it to them so they could expand and grow the business the way they felt best…
Now I was barely even alive at this point, so I am going to take the following assumption from what I knew about Grandpa and what made him tick.
I personally believe the sale of the business had more to do with Grandpa wanting to keep everyone happy and keep peace in the family. 
Knowing Grandpa, I don't think it was in his nature to just give something like that over when he was so young. 
Grandpa, was of course, a very driven person.  You do not become the largest pig farmer in a whole county by being ok with "average". 
You do not pay off a bank loan on your first splitter ahead of schedule, when you were first told by the bank "we aren't going to give you the money because you will fail". 
No—Grandpa had a work ethic and drive that he was very modest about.  So why then would grandpa sell his business that he developed into a success?  I believe it was because his love of his family and desire to keep the peace with his boys.
It was not only this act that showed what a family man grandpa was.  If there was a holiday to be celebrated by Grandma and Grandpa you were pretty sure it wasn't going to be on the actual day—Christmas was never Christmas day. 
This way everyone in the family could celebrate with their other family's on that day. 
Grandpa, was of course, all about keeping the peace in the family.  I don't know if we all really thought about it that way. 
It's easy to just dismiss it and say it's what our family does, not really thinking about why.  That's ok, It keeps the peace then, just as Grandpa wanted it.
Grandpa was also a very devote husband to his wife. 
They used to go to the mall every Sunday, just to walk around and hold hands, and maybe buy grandma a piece of jewelry at JCPenny's. 
I don't honestly know if I ever really saw one without the other.  Just like going to their house, if you came to the door, chances are they were at the table together, grandpa at the head of the table, grandma to the right. 
They had a life together that was inspirational.  Sure through the years I'm sure there were issues they had to work through.  No matter the issue, they made the most of their life together. 
Even these last few days, the love you could see in Grandma's eye's for this man she went through life with was nothing short of amazing. 
Grandpa hanging on to allow grandma time to smile at him and gently hold her hand one day longer.  We can all learn from them, our time together is short, even 63 years together is barely a blip in the realm of the world.
Some say it's what you leave on this earth that shows what you did with your life. 
What Grandpa was able to help me see is it is more important to grow old with style and dignity, and give everything you can to the people you love. 
Now, Grandpa would likely state how difficult it was in his golden years: hard to breath—coughing those three deep coughs in a row over and over that made you think a lung would spit right out on the table. 
Yes, no amount of bee pollen pills were going to make him feel better… (but of course to him they did). 
Grandpa grew old with dignitary because he kept his wife happy.  He'd chauffeur Grandma and her sister's around like they were rock stars—it was always funny when he'd stop at work with them—he's have the biggest grin on his face! 
Grandpa made sure grandma was happy, and that is something that we should all take pride in.  It was never about individual accomplishment with him, it was about their life together.
I would never say I was the closest in the family with grandpa, or the best grand kid, but what I would say is there is no one else in the world I would have wanted as a grandpa. 
He taught all of us in the family what it meant to do an honest day's work. I can remember as a youngster playing outside on a Saturday or Sunday watching grandpa drive his little Massey Ferguson forklift to his quarry on Paradise road. 
He'd get together a pallet of stone, and then drive back to work to do what he needed with it. 
Work had to be done, and if there was time, it needed to get taken care of. 
He was not one to sit still too long, whether it was to saw stone, or later in his career driving his single axle truck he was so proud of, he'd make sure he did his job.
As a sidenote—Grandpa was a perfectionist that would drive us non-perfectionist absolutely crazy. 
Loading grandpa's truck was an art form, and if you had something a little out of place he'd make sure you knew it… every pallet had a place, every strap had a location, every load an exact drop spot to be delivered to. 
Grandpa's maps were a source of extreme pride for him…  Don't try to give Grandpa a direction that didn't have an exact route. 
I'll never forget how excited he was when he got a Calumet County road map that had every road and route you could take. 
When being "the gofer"—pa's nickname for himself because he would "go for" whatever was needed at work, it wouldn't matter where he was going or how many times he had been there—those maps were getting whipped out. 
For those of you who knew Dick Kaiser, those two going around and around about how to get to a job site was always a battle to the end.  The man who couldn't give a direction with the man that couldn't get there without..
Anyway—back to my point from before—it wouldn't be a eulogy about grandpa without a random story getting thrown in the middle.
Grandpa taught all of us the importance of being honest in our work, and doing the best job you can. 
When Grandpa was getting older he got into woodworking, specifically doll cradles and Christmas mangers.  Grandpa was always so proud of the work he put into these. 
His mangers were a thing of beauty, taking old barn board off his barn and cutting them down to the last piece of wood he could get out of them. 
He had an assembly process for making those mangers down to a science that Henry Ford would have been impresses with.
Did I mention grandpa was fickle? 
I loved the way he would save every little piece of wood and nothing would go to waste. 
I cleaned out grandma and grandpa's car garage this past year… what a good laugh I had inside.  That man saved every little scrap piece of wood you could imagine.  
It was so funny because he was feeling pretty good the day I did it, so sure enough, grandpa made his way to the basement to see how I was doing, or more likely, what I was doing. 
I loaded the wood onto a pallet, and as I was taking the pallet away from the house a cutoff shovel handle rolled off the pallet. Of course grandpa picked it up and said, "I'll keep this one piece, I might need this yet."  
But I digress… I'm certain I have grandpa's random storytelling and smart alack dysfunction too…
So in concluding our memory on the life of "Pa" Buechel, I want you all to remember that he was one of the best people you may ever have had the honor of meeting. 
I understand that's a bold statement, but I believe it to be very true. 
The people that make the biggest impact in the world are people like grandpa—honest, truthful, and putting the needs of their family first, it's bigger than I think Pa even realized.
Remember, this is a man who likely did not realize how big a deal it was that he took a risk and made a decision that affected thousands of people. 
As Rick Schneider, a salesperson at Buechel Stone was told by one of his customers: "That very decision Francis made that day to buy a stone splitter did not just change you and me, it changed the stone industry"… 
Yet I stand here telling you that decision was not nearly as significant for everyone here as the decision he made to love and care for his family. 
I know one thing for sure—Grandpa will always have my back.
By Mike Buechel at Buechel Stone Corp.
Example 2:  A Granddaughter's Eulogy For Her Grandfather
Grandfathers are put into our lives in order to make better sense of the universe.  And my Grandfather certainly shaped the universe for myself and the rest of our family. 
Astronomer Dr. Michelle Thaller explains our position in the universe with the eloquent, yet literal sentiment—"We are dead stars, looking back up at the sky."  Grandpa now having returned to the sky.
My Grandfather, like all of us, was a complex person.  He was someone many people would describe as gruff and serious.  
He didn't always make the best first, second, or third impression, but his heart was always in the right place, whether he was ushering here at St. Mark or helping me clean rabbit cages or my cousins with their Boy Scout projects. 
But today, I want to talk about the Grandpa that I knew.
My Grandpa was the one who smiled for my photos—which he never did for Grandma; he always made sure to hop on the phone and say "I love you"; and he liked to joke that I was his favorite. 
(But let me pause here and draw back the curtain to spoil you for Grandpa's hand.  He said this to all his grandchildren.  Sorry, brothers and cousins, if this takes away the magic.)
My Grandpa found his joy with his grandchildren, and it's something that almost wasn't.  
Sours: https://www.loveliveson.com/eulogy-examples/
Greatest Eulogy of All Time
How to give a eulogy that truly celebrates the person you're honoring
iStock
Death is a part of life, and so are the funerals and memorial services held to mark an individual's passing. But when we're called upon to speak at these occasions, many of us are at a loss for words. Here are some basic guidelines for writing a eulogy, from palliative specialist BJ Miller and writer Shoshana Berger.
When you leave a memorial or funeral having imagined the fullness of the person being memorialized, you know the speakers got it right. The first rule for eulogists is that this is not about them. It is about paying close attention to the way a person lived and drawing out the most meaningful, memorable bits.
Summing up a life in writing isn't easy, but it's an important exercise that serves a dual purpose. It obliges the writer to call up memories — which is a way to honor the person and process one's loss — and it creates an atmosphere of deep community with other grievers. Do your best to be honest in your eulogy, instead of presenting some idealized portrait that others won't recognize. Steve Schafer, a pastor who helps people write eulogies, offers the following guidelines.
• Aim for 1,000 words, or about six to seven minutes' speaking time.
• Always write down what you're going to say, even if you plan to abandon your notes. It's a good way to gather your thoughts and make sure you're not missing any important details.
• Be personal and conversational. This isn't a formal speech; it's an appreciation.
• If you aren't introduced by the emcee or by another speaker, do so yourself and say what your relationship to the person was.
• Start with a story about the person. People come alive through specific anecdotes.
• Be humorous. The best eulogies are respectful and solemn, but they also give mourners some comic relief. A bit of roasting is fine if it suits who the person was and the family has a sense of humor.
• Close your eulogy by directly addressing the person who died, something like "Joe, thank you for teaching me how to be a good father."
Here's an example of a great eulogy, written by a woman for her grandmother. Before each section, we've explained what she's done.
[Start with an introduction that paints a portrait of the person's character. Beginning with your memories of the person is a great way to go. Try for descriptive details — the Almond Joy moment below — rather than broad, abstract statements such as "She was kind" or "She was a loving caretaker."]
From my earliest memories, she is right by my side, taking me on walks through the miniature golf course near our house, dutifully preparing my odd lunch requests for cheddar and mayo sandwiches and sneaking me Almond Joy candy bars away from the gaze of my mom.
[Draw out important moments that signify lifelong connection.]
I was so close to my grandma that around the age of 23 I grew increasingly anxious that she might not live to attend my wedding unless I hurried up. Well … she did live to attend that wedding, and also to witness my first divorce, my second marriage, and to know and love my two children. She liked Jeff from the beginning and one day before we were engaged, she boldly told him, "Well, you better put a ring on it!" quoting Beyoncé without knowing the reference.
[Talk about advice passed down — values, sayings and anecdotes that capture the person.]
The most remarkable qualities about my grandma as she aged were her gratitude and her humility. She often told me to live for myself and not worry about her — to work, focus on my family, and come visit when I had time. She loved every minute of our visits but never pushed for more.
I once asked her if I should have a third child and she replied, "Why, honey? You already have the perfect family." The most important things to my grandma were family and faith; she didn't care for material possessions. In fact, she was known for giving items away because "there was someone who was more in need." This selflessness and service for others leave a legacy that I will try to model for my children. Time with her family was the greatest gift and even with that, she was not greedy.
[Thank-yous to other family members who helped with caretaking.]
I am deeply thankful to our family who cared for, loved her, and relished spending time with my grammie as she aged. Knowing she had Adie to take her to church and lunch every Sunday punctuated her week with a joyful event she truly looked forward to. Dave and Aileen always arrived with a box of her favorites See's Candies, essentially confirming the Pavlovian model as she began to drool as soon as they walked in the door. And to my mom, who cared for my grandma for the last 10 years of her life with compassion and unrivaled duty. I thank her not only for giving back to her mom, but for modeling care and respect for our elders.
[The eulogy goes on a bit longer and then ends with a closing quote, poem, reading, or other good-bye.]
"When my friends began to have babies and I came to comprehend the heroic labor it takes to keep one alive, the constant exhausting tending of a being who can do nothing and demands everything, I realized that my mother had done all of these things for me before I remembered. I was fed; I was washed; I was clothed; I was taught to speak and given a thousand other things, over and over again, hourly, daily, for years. She gave me everything before she gave me nothing."
— Rebecca Solnit, from her book The Faraway Nearby
Excerpted from the new book A Beginner's Guide to the End: Practical Advice for Living Life and Facing Deathby BJ Miller and Shoshana Berger. Copyright © 2019 by BJ Miller and Shoshana Berger. Reprinted by permission of Simon & Schuster, Inc, NY.
Watch his TED Talk now:
Sours: https://ideas.ted.com/how-to-give-a-eulogy-that-truly-celebrates-the-person-youre-honoring/
Of time all eulogies best
Famous Eulogies
Studying famous eulogies can teach us a great deal about what goes into telling the story of someone's life. They also illustrate that grief does not spare anyone. Regardless of whether you are a world leader, a sports legend, or an everyday hero, we all leave behind loved ones who grieve for us when we are gone. It is up to our loved ones to tell our story. Reading what others have said about luminaries can inspire us in how we think about the process of writing a eulogy and what type of information to share about the deceased.
From the touching words of an ex-spouse, such those Cher shared about Sonny Bono, to the wry humor famously used by John Cleese about his former comedy partner Graham Chapman, famous eulogies give us a window into the world of the deceased and the heartbreak of their loved ones.
While we may never hope to craft words as elegantly as Maya Angelou or as colorful as Craig Ferguson, we can write a eulogy that honors the deceased and expresses your heartfelt emotions. You need not worry that the person you are eulogizing did not change the world as someone such as Rosa Parks did. Your loved one was important to those in his or her world and that is all that is important. We all make an impact on those around us and every life is worth remembering.
Famous Eulogies: U.S. Leaders
President John F. Kennedy's Funeral Eulogy by Senator Jacob Javits at a Senate Memorial Service
President Ronald Reagan's Eulogy presented by President Bush
President Ronald Reagan's Eulogy presented by Margaret Thatcher
President Gerald R. Ford's Eulogy presented by Tom Brokaw
Edward (Ted) Kennedy's Eulogy presented by President Obama
Rev. Dr. Martin Luther King's Funeral Eulogy by Robert F. Kennedy
Rosa Parks' Eulogy presented by Oprah Winfrey
Memorial Speech for the Columbia Astronauts by President George W. Bush
Coretta Scott King's Eulogy presented by Maya Angelou
President Richard Nixon's Eulogy presented by president Bill Clinton
Robert F. Kennedy's Eulogy presented by Sen Edward M. Kennedy
John F. Kennedy Jr. and Carolyn Bessette's Eulogy presented by Sen Edward Kennedy
Jacqueline Kennedy Onassis's Eulogy presented by Ted Kennedy
Famous Eulogies: Journalists
Tim Russert Eulogy presented by his son, Luke Russert
Famous Eulogies: Religious Leaders
Father Mychal Judge's Eulogy presented by Father Micahel Duffy
Famous Eulogies: Business Leaders
Steve Jobs, Apple Computer Eulogy presented by his sister, Mona Simpson
Famous Eulogies: World Leaders
Mahatma Mohandas Gandhi's Funeral Eulogy by Jawaharlal Nehru
Diana Spencer, Princess of Wales' Eulogy presented by her brother Charles Spencer, 9th Earl Spencer
Sir Edmund Hillary's Eulogy presented by Helen Clark, New Zealand Prime Minister
Queen Elizabeth's Eulogy by The Archbishop of Canterbury, Dr. George Carey
Famous Eulogies: Entertainment and Sports Leaders
Sonny Bono's Eulogy presented by Cher
Graham Chapman's Eulogy presented by John Cleese
Jim Henson's Eulogy presented by Frank Oz
Robert Ferguson's Eulogy presented by Craig Ferguson
George Harrison's Eulogy presented by Eric Idle
Steve Irwin's Eulogy presented by Russell Crowe
Steve Irwin's Eulogy presented by his daughter, Bindi Irwin
Stanley Kubrick's Funeral Eulogy by Edward Champion
Mickey Mantle's Eulogy presented by Bob Costas
Marilyn Monroe's Eulogy presented by Lee Strasberg
Mattie Stepanek's Eulogy presented by President Jimmy Carter
Sours: https://www.funeralwise.com/celebration-of-life/ceremony/eulogy/famous_overview/
'The best dad': George W. Bush honors his father with tearful eulogy
Prepare, Write & Give a Eulogy
6. Eulogy quotes & funeral readings to calm, comfort & heal
Attitude toward Death
Live your life that the fear of death
can never enter your heart.
Trouble no one about his religion.
Respect others in their views
and demand that they respect yours.
Love your life, perfect your life,
beautify all things in your life.
Seek to make your life long
and of service to your people.
Prepare a noble death song for the day
when you go over the great divide.
Always give a word or sign of salute when meeting
or passing a friend, or even a stranger, if in a lonely place.
Show respect to all people, but grovel to none.
When you rise in the morning, give thanks for the light,
for your life, for your strength.
Give thanks for your food and for the joy of living.
If you see no reason to give thanks,
the fault lies in yourself.
Touch not the poisonous firewater that makes wise ones turn to fools
and robs the spirit of its vision.
When your time comes to die, be not like those
whose hearts are filled with fear of death,
so that when their time comes they weep and pray
for a little more time to live their lives over again
in a different way.
Sing your death song, and die like a hero going home.
The Teaching of Tecumseh
All Return Again
It is the secret of the world
that all things subsist and do not die,
but only retire a little from sight
and afterwards return again.
Nothing is dead;
men feign themselves dead,
and endure mock funerals
and mournful obituaries,
and there they stand looking out of the window,
sound and well, in some new strange disguise.
Jesus is not dead;
he is very well alive;
nor John, nor Paul, nor Mahomet, nor Aristotle;
at times we believe we have seen them all,
and could easily tell the names under which they go.
Ralph Waldo Emerson
Sours: https://virtualspeech.com/blog/eulogy
Similar news:
10 Eulogy Examples
Eulogies are pieces of writing or funeral speeches that are typically shared at a funeral or gathering for someone who has passed away. The speeches often contain a description of the person who passed away, the kind of person they were and personal memories that the person delivering the eulogy finds meaningful to share. That being said, eulogies can be fully customized to fit your writing style and needs and can come in all types of formats. Somber eulogies, eulogies filled with stories, short eulogies, and funny eulogies are all common. The best eulogy speeches are those that are written from the heart.
How to write a eulogy
Not sure where to start? Don't know how to write a eulogy for a mother? Friend? Sister? Grandfather? Try to relax and remember that many people don't know how to write a eulogy, especially for someone important in their life. To start, the main parts to include in a standard eulogy are as follows:
Introduction
A brief introduction usually looks like "Thank you all for being here" or "Thank you all for coming". You're acknowledging the audience and thanking them for sharing this time with you and yours.
Short story
Including a short story about your loved one is customary and is usually a story that really shows their personality or what about them made them special. If you're interested in a lighter eulogy, consider sharing a funny story. For more somber atmospheres, stories about lessons taught by the individual or a story about their achievements is a great alternative. Other popular story topics include major accomplishments, life events, the impact the person had on others, childhood memories and years, stories about traveling, marriage, family, children, or other important stories.
Favorite memories
Similar to the story, it's not unusual to see eulogies include one or two favorite memories the person had with the deceased. These memories can be of simple or complex moments; this is up to you and what feels right.
Important quote
If your loved one had a favorite passage, verse, quote, or poem, you can include it in the eulogy itself. Alternatively, if you have a passage or quote that you feel is relevant and important to share, you can include that as well.
Conclusion
You can end the eulogy by summarizing the impact this person had on the lives of others and by acknowledging the family and those who chose to attend the services again. It may also feel fitting to end the eulogy with a treasured quote or passage.
Example eulogies
Following you will find some eulogy examples, with most of them being short eulogy examples. Shorter eulogies can become longer simply by adding in stories and memories that you hold dear or different aspects of your loved one's life you'd like to share.
---
Eulogy examples for a friend
Example #1
Thank you all for being here today. I'm honored to share this time with [Name]'s friends, family, and others in remembering [his/her] life.
I met [Name] [number] years ago at [description of meeting location]. I immediately liked [Name]'s [sense of humor / personality / presence] and knew we would make fast friends. Once, when we were [description of memory], [Name] turned to me and said "[Quote]".
[Longer description of memory]
After we met, I [description of life after meeting person] and [he/she] went on to [description of what they did]. When [Name] met [spouse], everything changed. [He/she] became [description] and was one of the best [husbands/wives/fathers/mothers] a family could ask for.
I know I'll always miss my best friend and that no one can replace [him/her]. With that, I'd like to leave you all with one of [Name]'s favorite quotes, by [author]: "[quote]". Thank you.
---
Example #2
[Name] was my best friend, confidante, partner in crime, and one of the best people I've ever had the honor to know. I first met [Name] in [location] and we quickly became fast friends. We shared a love of [hobby] and a desire to [description], something that very few others connected with me on.
[Name] taught me a lot about [description], something I will never take for granted. Our other friends refer to [Name] and describe [him/her] as [description]. What I know for certain is that anyone who knew [Name], knew how [brave/special/funny/kind/unique] they were. You don't meet someone like that every day.
One of my most cherished memories with [Name] was the time we [description]. If not that, then it's definitely the time we [description].
I want to thank you all for gathering today in honor of [Name], I know it would've meant the world to [him/her]. Let's honor [his/her] memory by continuing to spread love in this world and to try our best each and every day. Thank you.
---
Eulogy examples for a father
Example #1
First, I want to thank everyone here for showing up today. It means a lot.
Losing my dad is one of the most difficult hardships I've ever had to go through. That being said, this process has made me realize just how lucky I was to have a father like [Name]. Without his example, encouragement, advice, and love, I wouldn't be the person I am today. I am eternally grateful for his life as an example for how I should live my own.
My dad was difficult to sum up in a few words, but some that come to mind are: [hardworking/gentle/loving/caring/strong/hilarious/funny/serious/crafty/intelligent]. When I was younger, we'd spend time [description of memory]. That's where I first learned to [description of skill].
I remember once when I was younger, we [description of memory].
Dad, you will never be forgotten. Our family is eternally lucky to have had you as the head of our family. We will honor your memory by [way you're going to honor memory].
---
Example #2
Thank you all for coming today.
Growing up, my father was always [description of attitude / personality]. My friends would always say that he was [description of friends' thoughts]. His coworkers would describe him as [description]. But to me, he was just my dad.
One of my favorite memories with him is when we [memory description].
Another time, we went to [memory description].
Those are the times that I keep in mind whenever I think of my dad, some of the best times of my life. It's impossible to describe the amount of love I hold in my heart for my father, so I'll leave it to someone else to describe for me. In the words of [author name], "[Quote]".
---
Eulogy examples for a mother
Example #1
We all dream of having a mother who is kind, loving, and genuine. [Name] was exactly that type of mother. She guided us through years and years and years of hardship, difficulty, joy, and achievement. Our mother was the foundation of our family and without her, it's difficult to know what to do or what comes next.
I'll miss her [laugh/smile/generosity/humor/jokes/other descriptor], but am lost without her [guidance/thoughts/advice/other descriptor]. I know we'll all miss her [insert personality trait or something she was known for].
One of my absolute favorite moments was when my mom [description of memory].
Another one of our family's favorite memories with [Name] was when she [description of memory].
Thank you all for showing up today to honor my mother's memory and legacy. I know it would've warmed her heart to see you all here and I appreciate it greatly. In the words of my mother, "[quote]"
---
Example #2
It is an impossible feat to sum up the importance that one's mother has in one's life, so I'd like to instead, share some of my favorite memories that I had with my mother. Before I start, let me give you a breakdown of the type of woman my mom was. [Name] was [hardworking/intelligent/ferocious/hilarious/kind/gentle/etc.]. She was always [description] and she never [description]. Her top three favorite things were: [name three things]. One of my favorite memories with my mom was the time we [description]. This is followed closely by the time we [description]. Her [smile/laugh/voice] would light up a room and bring joy to those around her. Her presence was deeply felt and her loss is almost too much to bear. So thank you to everyone who decided to come here today, it means the world to me. One of my mom's favorite quotes is from [name of author]. It reads, "[quote]". I'd like to leave you with that today as we celebrate my mother. Thank you.
---
Eulogy examples for a grandmother or grandfather
Example #1
We've all heard the heartwarming stories many have about just how great their [grandmother/grandfather] was, but I'm here to tell you today that mine was the best. Our [grandma/grandpa], [Name] was such a classic [grandma/grandpa] that it's almost too difficult to believe. [She/He] was the best at [baking/cooking/fixing things/trips/parties/crafts/giving advice/etc]. [She/He] made the most amazing [food/hobby]. [She/He] also was a part of many clubs, including [list of clubs]. Loved by everyone around [him/her], [name] was the star of the show from the very beginning. When [she/he] was young, [she/he] participated in [activity]. As [she/he] grew older, [she/he] became a fan of [description of hobby/interest]. As [her/his] grandchildren, we were lucky enough to spend time with [him/her] doing [description of time spent]. Now that [she's/he's] gone, a hole is left in our hearts and in our souls, but we know we will see [her/him] again soon. One of [name]'s favorite passages was, "[passage]". I think that sums up who [she/he] was quite well. Thank you all for being here today and I know that [Name] would've been in tears just seeing all of you who loved and cared for [her/him] show up for [her/him] today.
---
Example #2
My [grandmother/grandfather] was one of those women who [description]. [She's/He's] incredibly difficult to sum up in just a few words so I'll do my best. To start with, my [grandmother/grandfather] was most known for [his/her] [description of something they were known for]. Every single person who came into contact with [her/him] would tell me stories about how [he/she] would [story] and [story].
My favorite memory with [her/him] was the time we went to [description of memory].
I'll always remember [her/him] as a [loving/caring/kind/gentle/wise/intelligent/hilarious] soul who would try [her/his] best each and every day to put a smile on the faces of others.
For those of you who knew my [grandmother/grandfather], you knew just how special and important [she/he] was to our family. I thank you all for spending time with us here today in honor of [her/him] and the person [she/he] was.
---
Eulogy examples for a brother or sister
Example #1
[Name] was my [youngest/oldest] [brother/sister] and one of the most important people in my life. I know [he/she] would've been amazed to see all of you who have come out today in support of [him/her] and us as a family. For those who don't know me, I'm [Name]. From the very beginning, [Name] and I were inseparable. I loved having [Name] as a [brother/sister] more than anything else in my life. I've tried to protect [him/her] as though [she/he] was my own [son/daughter] throughout our lives and it is incredibly painful to be here letting [him/her] go today.
Even though [Name] was taken from us too soon, I know that I will see [him/her] again soon. [He/she] lived a full and happy life, one that touched the lives of so many people. I take comfort in knowing that [his/her] legacy will live on through the lives of others.
I'd like to leave you with one of my favorite quotes that I feel sums up [Name] perfectly: "[quote]"
Thank you all again for coming.
---
Example #2
Today we're gathered in memory of [Name], my [brother/sister] and biggest supporter. I'm [name], [Name] [oldest/youngest/older/younger] [brother/sister]. When we were younger, [Name] & I had a difficult relationship. Lots of fights, screaming, yelling; things that siblings tend to do. As we got older, I started to realize how important [Name] was to me and how much of a supporter [he/she] was to me as an individual.
A couple years ago, we went to [location] for [reason]. We [description of memory]. Another moment that I'll always remember is the time we went to [description of memory].
[Name] was nothing but [generous/kind/loving/helpful/hilarious/determined/accomplished] and was the pride of our family. [He/she] was my best friend, my partner in crime, and someone I knew I could always rely on. Our family is not the same with their loss, but we will press on and live our best lives as a way of honoring [his/her] memory.
Thank you all for joining me and for allowing [Name] to have a space in your heart and in your life.
---
To capture more memories of your loved one, consider creating a memorial website Memorial websites are excellent tools that help you share event details, post an obituary, collect memories, and raise funds in someone's name. They're easy to set up, easy to use and completely free.
Start a memorial website
Want to see more articles like this?
Like us on Facebook:
Sours: https://everloved.com/articles/funeral-readings/eulogy-examples/
924
925
926
927
928