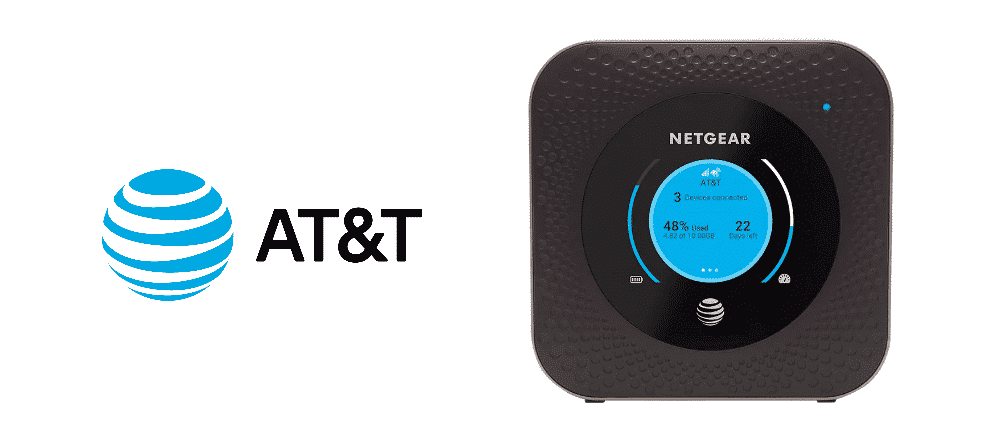 AT&T is one of the largest cellular internet service providers across northern America. They have attracted tons of consumers to use their services due to not only the quality of service and great packages but also due to introducing innovative technologies at most affordable prices that are simply too good to resist for most of the consumers out there. AT&T never ceases to amaze and they are pretty much leading the industry standards by introducing new technologies for the convenience of their consumers that are not heavy on the pocket and let you enjoy the best of their services.
Cellular internet is in high demand these days due to its utility as we are unable to stay at home or office all the time. Yet, we need to be connected to the internet no matter what due to work stuff or multiple other reasons. AT&T has done a commendable job by their collaboration with NETGEAR and have introduced an embedded NETGEAR NIGHTHAWK mobile hotspot router. Let's have a look at its specs and the value it adds to your lives.
NETGEAR NIGHTHAWK
You must have used your mobile hotspot to connect with the internet once in a while. It allows you to connect your laptop, tablet, or any other device to the internet using the cellular data connection on your phone. It creates a portable hotspot that shares your mobile phone's cellular data over a WiFi network to be shared by other devices.
NETGEAR NIGHTHAWK works on the same principle. It is just like an ordinary device that you can carry around and due to its small size, the utility increases a lot. If you are roaming around all the times and you need internet connectivity for your mobile, laptop, or tablet. This would be the perfect option for you to have.
How Does it work?
It uses an AT&T SIM card that gets the signals from any wireless tower and creates its own wireless network that you can share with other devices. The best part is, that it comes with an Ethernet port that you can use to connect it with your laptop or PC and enjoy faster internet with more stable connectivity easily, no matter where you are.
Specifications
The device is getting popular among the consumers as it provides you access to some great specs that are unbeatable in the market as no other device or service provider is offering you such great specs. It offers a cool screen that shows how many devices are connected, battery status, and data volume that you have consumed. Not only that, but you can also connect up to 20 devices at once on this mini router so you can have optimal connectivity on-the-go and never have to worry about connecting all your devices to the internet. It offers a surprising 24 hours battery time that is not easy to believe on a device with such a small size. The best part is, the device is future compatible with 5G technology that will allow you to have faster speed and next-generation internet access in the palm of your hand.
AT&T Nighthawk Plans
Since AT&T is in collaboration with NETGEAR for this device and is offering this device as a part of internet plans for their consumers, there are some super cool data-only plans that are being offered on this device that you can use to have a high volume of the internet than your regular cellular plans and you can use it to have all your devices connected to the internet. Some of these cool plans are:
Postpaid:
AT&T DataConnect1: This plan allows you to choose between 10GB or 15GB of data for selected devices including your WiFi hotspot. A 10Gb data would cost you $50 whereas 15GB will be $70. An additional $10 is charged per GB.
AT&T Wireless Internet2: With this plan, you get 50GB of data for only $60 per month. You can also add other add-ons like talking bundles to this package for your mobile.
Prepaid:
AT&T Prepaid: This plan usually suits them who don't have many usages as you will pay as you go, and it will charge you only for the data you are consuming.
AT&T Data Connect Pass: Data connect Pass allows you a certain amount of data that you can purchase such as 2GB for $30 that would be valid for 90 days or 25GB for $40 that would be valid for 30 days.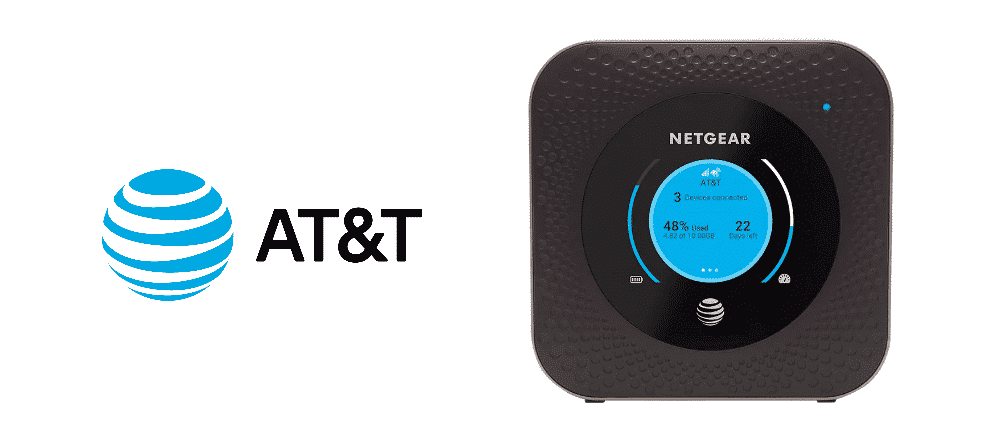 Categories AT&TSours: https://internet-access-guide.com/att-nighthawk-plans/
AT&T has a new Netgear5G hotspot, and this time it is allowing anyone to buy it. 
Called the Netgear Nighthawk 5G Mobile Hotspot Pro, the device will be available on Sept. 18 for $510, or $17 per month on a 30-month installment plan. The new Nighthawk will be able to access AT&T's full 5G portfolio including its nationwide low-band service as well as the faster millimeter-wave 5G network that is available in parts of 35 cities.  
Get the CNET Mobile newsletter
Find the best phones, apps and accessories with our CNET Mobile newsletter. Delivered Tuesdays and Thursdays.
Powered by Qualcomm's Snapdragon X55 Mobile Platform, the puck-shaped device includes a touchscreen, 5,040-mAh battery and can broadcast to up to 32 different devices at once over the Wi-Fi 6 standard. Ports include USB-C and Ethernet if you want to directly connect the hotspot to a device. 
Hotspot plans start at 15GB of data for $60 per month or 35GB of data $85 per month (you can save $10 per month if you sign up for automatic payments and paperless billing). There is, however, an overage fee of $10 for each additional 2GB of data if you go over your chosen allotment, making the hotspot a less compelling option as a home internet replacement. 
AT&T previously offered a Netgear hotspot as its first 5G device in 2018, but that device's 5G capabilities were limited to just the millimeter-wave 5G network (what the carrier calls "5G Plus"). AT&T also only made the hotspot available to "select" customers as opposed to offering it to everyone. 
With its new 5G hotspot, AT&T joins Verizon in expanding its current 5G portfolio beyond phones and tablets. Last week, Verizon introduced its own 5G hotspot, the $400 Inseego MiFi M2100.
Sours: https://www.cnet.com/tech/mobile/at-t-adds-new-a-netgear-5g-hotspot-that-you-will-actually-be-able-to-buy/
¹24 Hour battery life is achieved by the following worst case: Stream Youtube for 1 hour followed by 30 minutes idle time and then repeat for over 24 hours.
2Requires data connection and may incur charges. AT&T coverage not available everywhere.
Qualifying DataConnect or Mobile Share plan required. Devices connected to a Mobile Hotspot use data from your plan. Overage charges apply if you exceed your monthly data allowance. Number of devices you can connect depends on your device. Performance varies based on number of devices connected and other factors. If you do not use a password, others will be able to use your Mobile Hotspot. Visit a store or att.com to learn more.
Limited 4G LTE availability in select markets. LTE is a trademark of ETSI. Learn more at att.com/network.
Access includes AT&T Wi-Fi Basic. Other restrictions apply. See www.attwifi.com for details and locations.
All talk, data, and standby times depend on network configuration.
© 2021 AT&T Intellectual Property. All rights reserved. Owners of all marks retain their rights.
Sours: https://www.att.com/buy/connected-devices-and-more/netgear-nighthawk-lte-mobile-hotspot-router-512gb-steel-gray.html
AT\u0026T NetGear \
NETGEAR Nighthawk 5G Hotspot Pro Arrives at AT&T Sept. 18
The NETGEAR Nighthawk® 5G Mobile Hotspot Pro Arrives Exclusively at AT&T on Sept. 18
Only AT&T Will Offer the Latest Mobile Hotspot from NETGEAR
Now with the Added Benefit of Our Nationwide 5G Network
AT&T Exceeds its Commitment to Offer 15 5G-Capable Devices in 2020
At a time when access to fast and reliable internet is more important than ever, AT&T today announced the exclusive launch of the NETGEAR Nighthawk® 5G Mobile Hotspot Pro powered by Qualcomm® Snapdragon™ X55 Mobile Platform. The device is the first hotspot of its kind to leverage our nationwide 5G network and the latest WiFi 6 connection.1 You can only find it at AT&T for $509.99 or $17/mo. for 30 months on a 0% APR installment plan2 when orders begin on Sept. 18 at att.com/nighthawk.

"The combination of AT&T 5G technology and the NETGEAR Nighthawk 5G Mobile Hotspot Pro gives AT&T customers fast speeds, low-latency and improved bandwidth for all of their WiFi needs," said David Christopher, executive vice president and general manager, AT&T Mobility. "The 5G addition is innovative in a hotspot and much needed during a time when many of our customers continue to work and learn from home."
"We are delighted to team with AT&T, to release their next generation 5G hotspot. The NETGEAR Nighthawk 5G Mobile Hotspot Pro combines the best of WiFi and mobile technologies - WiFi 6 and 5G, to keep you always connected at home and on the go via the AT&T 5G network," said Patrick Lo, chairman and chief executive officer for NETGEAR. "This new mobile hotspot with WiFi 6 provides robust WiFi connectivity to the increasing number of mobile devices and computers simultaneously with the best mobile internet speeds available over 5G." 
The introduction of this hotspot also exceeds AT&T's commitment to offer 15 5G-capable devices to our lineup in 2020. This expansive portfolio gives our customers a wide variety to choose from, with features and price points that best serve their needs. All of these devices tap into our nationwide 5G network, offering fast, reliable and secure connectivity across the U.S. Plus, 5G access is included in all of our current consumer and business unlimited wireless plans at no extra cost to you.3
NETGEAR NIGHTHAWK 5G MOBILE HOTSPOT PRO FEATURES
The NETGEAR Nighthawk 5G Mobile Hotspot Pro is the perfect portable device. Whether you're constantly on the move or looking for an alternative to in-home broadband, it offers the following features that will provide a steady and reliable connection wherever you are:
Capacity: Share your connection with up to 32 WiFi devices such as smartphones, tablets, and laptops for a connection you can count on.
5G Compatibility: In addition to AT&T's nationwide 5G network, this device can also access AT&T 5G+ in parts of 35 cities across the country. Together, these two flavors of 5G create the best mix of speeds and coverage, and will power new experiences coming to life.
WiFi 6: Tap into the latest WiFi technology that will power fast surfing, downloading, and streaming for the whole family.
Touch Screen: Set up your device and manage your usage with ease from the NETGEAR Nighthawk 5G Mobile Hotspot Pro's touchscreen.
Battery Life: Power through your day and night with the long-lasting, powerful 5,040 mAh rechargeable battery. It also operates without battery when connected via the quick charge power adapter.
FIRST RESPONDERS
The NETGEAR Nighthawk 5G Pro Hotspot will also be FirstNet Ready™, which means first responders can use it to tap into the power of FirstNet® - America's public safety communications network. FirstNet Ready devices are tested and approved to operate with services using the FirstNet LTE network core. This gives public safety access to the critical capabilities that FirstNet enables, like the full power of AT&T's LTE network, including Band 14 spectrum, which serves as a VIP lane for first responders.4
For more information on AT&T 5G, visit att.com/5G. For the latest on how we're using this next generation of wireless technology, head to att.com/5GNews.
1 Requires a compatible plan for 5G and 5G+ connections. Limited AT&T 5G and 5G+ availability. May not be available in your area. For coverage details visit att.com/5Gforyou.
2 For well-qualified customers. See att.com/nighthawk for details.
3 AT&T may slow data speeds if the network is busy. See plan details for more information.
4 FirstNet Network: Plans sold separately. Limited to eligible public safety entities (first responders and select support personnel). Coverage not available everywhere. Additional restrictions apply. See www.firstnet.com for details.
Sours: https://about.att.com/story/2020/netgear_nighthawk_5g_mobile_hotspot_pro.html
Plans at&t nighthawk
The AT&T Netgear Nighthawk mobile hotspot launches today to anyone who is looking to bring 5G speeds to their existing devices. It follows an earlier limited rollout of a less-capable 5G mobile hotspot back in 2018…
The latest device supports both sub-6GHz 5G and the much faster but shorter-range mmWave 5G. Any device can connect to it via Wi-Fi in order to get access to the 5G connection.
CNET reports that it will be available to buy outright or on a 30-month interest-free installment plan from Friday.
Called the Netgear Nighthawk 5G Mobile Hotspot Pro, the device will be available on Sept. 18 for $510, or $17 per month on a 30-month installment plan. The new Nighthawk will be able to access AT&T's full 5G portfolio including its nationwide low-band service as well as the faster millimeter-wave 5G network that is available in parts of 35 cities.

Powered by Qualcomm's Snapdragon X55 Mobile Platform, the puck-shaped device includes a touchscreen, 5,040-mAh battery and can broadcast to up to 32 different devices at once over the Wi-Fi 6 standard. Ports include USB-C and Ethernet if you want to directly connect the hotspot to a device.
5G data plans start at $60 per month.
Hotspot plans start at 15GB of data for $60 per month or 35GB of data $85 per month (you can save $10 per month if you sign up for automatic payments and paperless billing). There is, however, an overage fee of $10 for each additional 2GB of data if you go over your chosen allotment.
The device can be powered by mains for use at home, or by battery for mobile use, and slips easily into a bag, or a larger pocket.
Netgear suggests that it can be used as a home broadband service.
If Fiber, DSL, or Cable Internet speeds are not optimal in your area, 5G can be more reliable as your primary Internet connection. Simply connect your Nighthawk M5 Mobile Router to your existing home router to deliver 5G speeds throughout your home.
That might work for those with relatively light bandwidth needs, but would quickly get expensive for those who use their broadband connection for streaming video, video calling, and online games.
5G mobile hotspots are likely to prove popular with those who want fast data connections while mobile in places where reliable and decent-speed WiFi isn't available. RV owners often use mobile hotspot devices to provide WiFi in their vehicles.
You can see AT&T's promo video below.
FTC: We use income earning auto affiliate links.More.
---
Check out 9to5Mac on YouTube for more Apple news:
You're reading 9to5Mac — experts who break news about Apple and its surrounding ecosystem, day after day. Be sure to check out our homepage for all the latest news, and follow 9to5Mac on Twitter, Facebook, and LinkedIn to stay in the loop. Don't know where to start? Check out our exclusive stories, reviews, how-tos, and subscribe to our YouTube channel
Sours: https://9to5mac.com/2020/09/15/netgear-nighthawk/
AT\u0026T UNLIMITED Data Review - NO THROTTLE AT\u0026T WiFi Hotspot Plan
First AT&T 5G Mobile Hotspot Available for Consumers – Netgear Nighthawk 5G Mobile Hotspot Pro
Key Points:
The Netgear Nighthawk 5G Mobile Hotspot Pro is AT&T's new flagship mobile hotspot, supporting 5G cellular and Wi-Fi 6 (802.11ax).
AT&T's existing short-range 5G+ mmWave network and low-band 850MHz 5G network are supported.
The pinnacle of 4G/LTE capability, including support for FirstNet (Band 14).
The 5G Pro comes with an Ethernet port, and TS-9 antenna ports to support external MIMO antennas for LTE and Sub-6GHz 5G.
AT&T 5G plans compatible with this device are...underwhelming.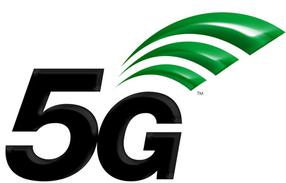 AT&T was first to the 5G market offering the Nighthawk 5G hotspot back in October 2018 - available exclusively to specially invited business customers. This first-generation 5G device only supported millimeter wave (mmWave) 5G, and existed mostly for bragging rights.
Now at long last AT&T formally announced a consumer-available 5G mobile hotspot device - the Netgear Nighthawk 5G Mobile Hotspot Pro.
We've been tracking this device since Netgear previewed it at the January 2020 Consumer Electronics Show - and it will, at last, be available for purchase starting this Friday (September 18th) directly from AT&T for $509.99.
But coming in at more than twice the price than our reigning AT&T top pick (the 4G/LTE Netgear Nighthawk) - is the Netgear Nighthawk 5G Pro worth investing in?
Or is it better to wait for AT&T's 5G network to evolve a bit further before diving into the world of 5G?
Video Overview
Subscribe to our YouTube Channel
Netgear Nighthawk 5G Pro Hardware Overview
The 5G Pro is a significant step forward in terms of cellular and Wi-Fi hardware compared to the first Nighthawk 5G and the tried and true 4G/LTE Nighthawk.
The Qualcomm x55 modem that powers the device supports Sub-6 and mmWave 5G, Wi-Fi 6 (802.11ax), and it also incorporates a cutting-edge Cat-22 4G/LTE modem.
5G Capabilities
The Nighthawk 5G Pro supports the following 5G bands:
Sub-6 GHz - n2, n5, n66
mmWave - n260
AT&T's current nationwide 5G network utilizes the low-band n5, and AT&T has deployed blistering fast mmWave 5G on band n260 in a small handful of cities.
In the near future, AT&T will be rolling out 5G in more places layered on top of its existing 4G network using Dynamic Spectrum Sharing (DSS) technology - likely using bands n2 and n66 to deliver more 5G coverage and speed.
This should keep the Nighthawk 5G from becoming a technological orphan anytime soon.
Future 5G Compatibility
The X55 modem inside the Nighthawk Pro 5G supports many additional 5G bands beyond the four listed, including some mid-band frequencies that are not yet in use, but which will be key to AT&T's 5G performance in the years ahead.
But even though a mobile hotspot device modem might be compatible with more bands than it initially shipped with, it is never certain that a cellular carrier and device maker will provide future updates to enable new or additional bands. This is a critical question for long-term 5G compatibility since only a few 5G bands are currently deployed.
We made inquiries with AT&T and Netgear to see if the future bands will be supported by the Nighthawk Pro 5G, and Netgear responded that they will expand the supported bands at the request of the supported carrier. However, the device will not support CBRS bands, and future compatibility with C bands will require new hardware - but C Bands will not be relevant for a few years.
For more on the details of the major new 5G bands that will be important in the years ahead, see our featured story:
5G Cellular: Verizon & Dish Are Big Winners In CBRS Spectrum Auction, C-Band Auction Looms
AT&T's 5G Branding Confusion
A lot of AT&T customers mistakenly think that they already have 5G devices thanks to AT&T marketing its most advanced 4G network as 5GE or "5G Evolution" to indicate places where AT&T was "evolving" towards real 5G.
Now that real 5G devices are available, it is important to understand AT&T's confusing branding:
5GE - Short for 5G Evolution, this isn't actually 5G - it's just advanced LTE.
5G+ This is AT&T's super-fast but super short-range mmWave 5G network that originally started as a business-only 5G service. AT&T made 5G+ available to consumers in March 2020.
5G - This term is used for AT&T's nationwide low-band real 5G network that debuted in mid-2020. These bands have longer-range but lack the extreme speeds of the mmWave (5G+) network.
The Nighthawk 5G Pro will support all of these flavors of 5G. For more 5G technology and what's in store for the future see:
5G Fundamentals
Wi-Fi 6 (aka 802.11ax)

On the Wi-Fi side, the Nighthawk 5G Pro is the first AT&T mobile hotspot to support the Wi-Fi 6 (802.11ax) standard.
Wi-Fi 6 can theoretically provide four times the data throughput per user over the local Wi-Fi network when compared to Wi-Fi 5 (802.11ac), especially in areas where there is a lot of Wi-Fi congestion.
AT&T states the Nighthawk 5G Pro can support up to 32 Wi-Fi devices at once - a significant improvement over previous generations, and likely overkill for most mobile users.
See our news story on Wi-Fi 6 to learn more.
LTE Cat-22
Although it's primarily intended as a 5G device, the Nighthawk 5G Pro includes a state-of-the-art category-22 LTE modem capable of peak speeds of 2.5Gbps using 4x4 MIMO and 7-way carrier aggregation.
This is pretty much the peak of what is possible using 4G/LTE - a great advantage as the existing LTE network will continue to be around for a long time.
The Nighthawk 5G Pro supports the following LTE Bands:
LTE Bands: 2, 4, 5, 7, 12, 14, 30, 66, 48
For more on differences between cellular generations, see our guide:
Cellular Evolution Guide
Other Nighthawk 5G Pro Features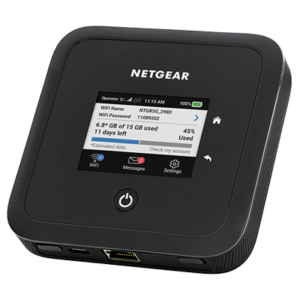 The Nighthawk 5G Pro comes with several features that are of particular interest to nomads, RVers, and cruisers.
Ethernet
In addition to USB Tethering, the Nighthawk also comes with an Ethernet port that allows the hotspot to act as a WAN internet source with any traditional router, not just specialized mobile routers that support USB tethering or WiFi-as-WAN.
The original LTE Nighthawk supported a data offload feature that allows the use of a local Wi-Fi or Ethernet connection instead of cellular for upstream data.
While not yet confirmed at press time, it's likely this feature is included with the Nighthawk 5G Pro.
Antenna Ports
The Nighthawk 5G Pro does come with two TS-9 antenna ports, like the original 4G Nighthawk, and they do support 2x2 external MIMO antennas.
This gives the 5G Pro a great signal-enhancing option. It's important to note, however, that these ports do NOT support mmWave 5G and will only work with LTE and sub-6GHz 5G bands.
For more on signal enhancing and how to take advantage of external MIMO antennas, see our guide:
Cellular Signal Enhancing Guide
Data Plans for The Nighthawk 5G Pro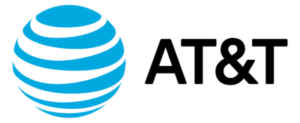 Despite the great hardware features of the Nighthawk 5G Pro, a mobile hotspot device is only as useful as the available data plans.
As of now, compatible data plans on AT&T are extremely disappointing.
AT&T currently does not allow adding mobile hotspot devices to unlimited smartphone plans, even as a secondary add-on line.
AT&T PR informed us they will offer the following DataConnect options for consumers and business customers with 5G access:
15GB for $60/month
35GB for $85/month
Update: Now that the device is live on AT&T's website, there are two more - even worse - plan choices:
3GB for $60/month
9GB for $70/month
Those are not very attractive amounts for a 5G data plan that could burn through those caps in minutes.
What's worse is that AT&T is bringing back overage charges.
Customers who go over the data allotment will automatically get increments of 2GB of additional data for $10 per increment. With speedy 5G service, customers will easily blow through their data caps and rack up significant fees.
A customer in a speedy 5G+ mmWave area could see overage charges in less than an hour of use.
The 5G Pro hotspot will also be available with additional business-only plans, none of which are good options for the vast majority of nomads, RVers, and cruisers. These additional business-only options include:
The tiered-speed AT&T Wireless Broadband unlimited plans for businesses. The fine print for these plans states that devices must be activated and used at a fixed location for machine-to-machine applications.
AT&T Business Connect plans are designed for low-data IoT, M2M applications, and backups with pricing up to 200GB for $950/mo.
AT&T Mobile Select– Pooled Plans designed to pool and spread usage across many lines in a company.
AT&T really dropped the ball with available plans, only offering tiered data with expensive and automatic overage charges, which are sure to cost many unwary customers.
Is The Netgear 5G Pro A Worthwhile Upgrade?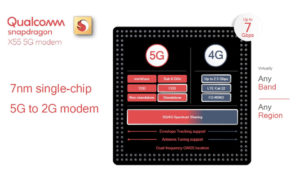 The 5G Pro packs a lot of capability and mobile-friendly features into a single device, but these features do come with a premium price of $509.99 - over twice what current flagship LTE Nighthawk costs. Is it worth upgrading?
Until AT&T provides an attractive 5G data plan, those who already have a Nighthawk might want to wait to upgrade to the Nighthawk 5G Pro.
For those with an older AT&T mobile hotspot device - especially one without antenna ports - paying the premium to upgrade to the 5G Pro might make sense as it will provide a capable mobile hotspot that will be relevant for a long time to come - assuming their available plans make sense. But upgrading to the LTE Nighthawk might be a more feasible move.
The Nighthawk 5G Pro features the same second-generation Qualcomm X55 5G modem as Verizon's recently introduced M2100 MiFi 5G mobile hotspot, made by Inseego.
Together - these are the first two of a new wave of 5G compatible mobile hotspot devices, but there will certainly be many more in the years ahead.
---
Member Exclusives Below:
Bonus Member Only Content Below!
This resource center is primarily funded by our premium members - and for that, we are grateful. To thank our members, we give them some extra tips and insider information that we've learned.
If you are a member, please log in above,
to see the bonus content we've added just for you!
If you're not yet a member consider becoming a Mobile Internet Aficionado (MIA). Extra content like this is one of the many perks we offer.

Related News Stories
T-Mobile iPhones to Show "5G UC" Icon To Indicate Next-Generation 5G Performance AreasPosted on: September 22, 2021
WiFiRanger Firmware Update 7.1.0b11 - Performance Improvements, Simplified UI, Bug Fixes, Preparing for Future 5G ModemsPosted on: September 21, 2021
AT&T Tablet Add-Ons: Mobile Hotspot Data and HD Streaming Now IncludedPosted on: September 17, 2021
Apple's Fall 2021 Cellular Updates: New iPhone 13 Modem Analysis, iPad mini Goes 5GPosted on: September 15, 2021
Business Internet Tiered Speed Plans from Verizon and AT&T - Are They RV & Boater Suitable?Posted on: August 11, 2021
Related Guides
Categories: News Stories, Product Announcements, AT&TTags: AT&T, Netgear, 5G, Mobile Hotspots, MIA Tip, Nighthawk, NighthawkM5
Sours: https://www.rvmobileinternet.com/first-att-5g-mobile-hotspot-available-for-consumers-netgear-nighthawk-5g-mobile-hotspot-pro/
You will also be interested:
-Top Business Performance
-Connect up to 20 WiFi Users
-Take With You While Roaming
-Battery Charged Last up to 20 hrs
-Original Quality Router/Hotspot
-Great for Home or Office use
ATT 4G LTE 100% Unlimited HOTSPOT DATA UNTHROTTLED NO CAPS $125/month
Hotspot Router.
You are Purchasing an activated data line for a RARE AT&T 4G LTE ENTERPRISE PLAN PLUS Router or Hotspot included with SIM card - Complete activation package. Activation required upon arrival, just follow simple 2 minute steps.
AT&T 100% UNLIMITED Enterprise PLAN plus Hotspot/Router for Home or roaming with our durable Netgear M1 cat 16 Hotspot
$125 per month of UNLIMITED UNTHROTTLED HIGHSPEED DATA
THERE IS NO SLOW DOWN ever! INCLUDED: SIM AND HOTSPOT
THIS IS A FULL ACTIVATION PACKAGE - HOTSPOT AND SIM CARD

READY TO USE OUT OF THE BOX: Purchase the UNLIMITED data plan SIM card together with included Compatible Hotspot. This is a complete PLUG and PLAY package including an unlimited Data SIM CARD and a Netgear Hotspot. You do not need to figure out which router is compatible. This option comes with an Optimized Router for faster browsing, connect up to 20 WIFI users. Initial FREE activation required when you receive SIM and Router/Hotspot. Good for roaming and home use. Hotspot is chargeable and can be used as a power Bank too :).

>>>>The Router/hotspot you see in the picture is the model you will get - Netgear Nighthawk - Very Powerful – tested by data connect Gurus and ready to use upon arrival.
NETGEAR HOTSPOT PROPERTIES
Brand: Netgear
Type: Wi-Fi Hotspot Modem
Network Connectivity: Wireless-Wi-Fi 802.11n, Wireless-Wi-Fi 802.11b, Wired-Ethernet (RJ-45), Wireless-Wi-Fi 802.11a, Wireless-Wi-Fi 802.11g, Wireless-Wi-Fi 802.11ac
SIM Card: Micro SIM Card
NO OF USERS: Connect up to 20 wifi users
MOBILE: Yes, can charge and use on the go, take with you to the gym, camping – everywhere and still connect to the internet.
POWER BANK: Yes, you can use as power bank and charge your phone via USB port
ETHERNET PORT: Yes,1 ethernet port you can connect ethernet cable directly to non wifi supported device like grandma old desktops.
This LTE Mobile Hotspot /Router upgrades the WiFi experience. Fast speed for downloading, streaming and media sharing - everything you do at home, can now be done virtually anywhere you go and also at home. Nighthawk® LTE Mobile Hotspot Router offers fast download speeds, dual concurrent WiFi bands, and long-lasting battery that you cannot find from other mobile hotspot devices.
Activation guide/link will be included with package . You get 125/month after activation.

You are getting our Sim card that is from a RARE AT&T ENTERPRISE PLAN. With this line, you will have higher 4G network priority that DOES NOT get slowed down ever!
These lines are on BUSINESS ENTERPRISE plans from a reputable data service called UNLIMITA™.
This line stays at same rate at 125/month – unlimited data, no slow down after 600GB or more. Never!
SIM CARD IS FOR AT&T MOBILE HOTSPOT DEVICES or compatible Routers or TABLETS ONLY! SIM CARD will NOT work in Phones! This listing is great because you do not have to figure it out, just order and start using upon arrival. Simple Activation required, steps will be included.
If you do not know how to go about choosing a compatible router, buy this listing which is a complete BUY and USE Unlimited Internet package including a powerful Hotspot with a 30 days free trial SIM card. Nobody on the NET can offer this. Available only at UNLIMITA Wireless
Free activation required by submitting SIM card number and details as outlined in our privacy policy.
If you do not want to mess around with Routers/Hotspots and try different ones, then avoid the headache and buy this listing. This is a complete plug and play package including an activated SIM and a COMPATIBLE ROUTER/HOTSPOT (a $575 value) that will be shipped to you for lesser cost (can't beat that!); you do not need to figure out anything, just activate with sim number, insert the sim card, plug in the adapter and connect to the internet using WiFi name and password under the battery compartment of the device – we include very simple link for a step-by-step guide that will take you just 3 mins to get started.

This package Includes:
1. Brand NEW AT&T Nano Sim Card W/Sim Card Adapter sizes
2. Activate 30 Days of Unlimited AT&T 4G Data on Enterprise Plan
3. Powerful Netgear Hotspot(a $575 value) includes battery & charger
4. Activation Link for your unlimited fixed-price internet
5. FREE Expedited Shipping
Make the right decision >>>ORDER NOW
Monthly Renewal or data Refill:
1. Easy Monthly Renewal instructions will be automatic after activation upon arrival, a link will be included in this same shipment for you to start your 30 days internet service.
2. Data Refill Cycle is Every 30 Days $125/month, way cheaper than DSL based on slow speed DSL and time wasted fro pages to load. Cheaper than other capped plans for internet that always go up.
3. Monthly payments will be made directly to a our data service here UNLIMITA™. The plan is on a native enterprise plan fromUNLIMITA™– a reputable data service renter and VPN provider in the US – We will provide you with a secure portal to create a personal account that you can log in anytime to check your account data status, and ability to manage your account, cancel, update pay information and more any time.
On Day 30, the service will be automatically disconnected if payment is not received.
Please feel free to contact us with any questions be text or email from our contact pages!
NOTE: WHO IS THIS LISTING FOR?
· Rural America – to connect and not feel abandoned in the internet age
· Home owners – to experience whole home fast browsing
· Truck Drivers / RVs– to connect anywhere
· Car owners – to stream on the go
· Students – to complete homework
· New Moms – to connect and google baby tips
· Business owners – save on high internet cost without reducing speed
· Travelers within US – stay connected
· Everyone in the US who is tired of contracts, high rates with data caps, roaming charges, slow speeds and the extortion.
Take the right decision now, buy this listing and enjoy a fast, internet you can use at home and can also take with you anywhere in the US with our durable hotspot – Enjoy fixed rate, no slow down, faster speeds and a 30 days free trial.
Once you purchase, your Sim Card or package Gets Shipped Same day. Upon receiving, you will need to create an account withUNLIMITA™to activate and start the plan. a simple link is included to guide you that will take you just 3 - 5 minutes.
Remember: this is a complete package: SIM and Router, just plug and start using after free activation. The Netgear router is mobile, chargeable and also is good for whole home internet, connect many devices as you want up to 20 users or devices, enjoy fast upload and download speeds up to 200 mbps depending on 4G lte tower signal and location. >> Check Coverage by Zip
Note: In some cases, you may receive two separate package shipments, if that is the case, please wait for the other shipping to arrive.
Thanks for looking: >>> ORDER NOW
Sours: https://www.unlimita.net/netgear-nighthawk-mr1100-cat16
926
927
928
929
930