The 10 Best Comedy Movies To Stream on Netflix Right Now
Comedy is one of the most difficult genres to pin down. Every individual has their own sense of humor, which is why no list of the best comedy movies is ever going to align perfectly with everyone. That being said, we've gone and attempted to handpick the very best comedies on Netflix right now.
If you're looking for other Netflix movies to watch, we've found those, too. But if you're simply looking for a cheap laugh, keep scrolling for our top comedy picks for 2021.
Accepted (2006)
A great comedy that slipped under the radar upon release, Accepted is full of raunchy yet clever writing and scenarios that should be viewed at least once. Bartleby Gaines (Justin Long) is a slacker who is about to graduate high school but has been rejected by all the colleges he applied to. When he decides to make up a school (South Harmon Institute of Technology) to show his parents an acceptance letter, his single lie turns into a web that just becomes more and more tangled. Besides being credited as one of the first big movies of Jonah Hill's, Lewis Black also makes a hilarious appearance as the school's superintendent.
Director: Steve Pink
Main Cast: Justin Long, Jonah Hill, Blake Lively
Runtime: 93 minutes
IMDb Rating: 6.4
Watch Now
Talladega Nights: The Ballad of Ricky Bobby (2006)
A fine addition to the collection of comically niche Will Ferrell movies, Talladega Nights: The Ballad of Ricky Bobby is a hilariously satirical take on the world of NASCAR. Ricky Bobby (Will Ferrell) is the best NASCAR racer in the country but is challenged when a French Formula One racer sends him down a tunnel of self-doubt.
Director: Adam McKay
Main Cast: Will Ferrell, John C. Reilly, Sacha Baron Cohen
Runtime: 108 minutes
IMDb Rating: 6.6
Watch Now
Not Another Teen Movie (2001)
Absolute, over-the-top ridiculousness with a raunchy layer of absurdity, Not Another Teen Movie is a silly parody of basically every popular movie about high school. Following the basic plot of She's All That (and a few others), popular jock Jake Wyler (Chris Evans) is dared into asking the weird girl on a date. While this movie sometimes just goes way too far, the lengths they go to in order to make every scene a reference to pop culture is simply impressive. It's also amazing to see Chris Evans in such a ridiculous movie, especially if you only know him as Captain America.
Director: Joel Gallen
Main Cast: Chyler Leigh, Jaime Pressly, Chris Evans
Runtime: 89 minutes
IMDb Rating: 5.7
Watch Now
Pineapple Express (2008)
In what is one of the best Seth Rogen movies and a big hit with the advocates of the green, Pineapple Express established a new era of stoner comedy mixed with outright violence and absolute hilarity. A process server named Dale Denton (Seth Rogen) witnesses his next "client" brutally murder somebody in his home. When it turns out that "client" is actually the top dog of the local underground marijuana industry, Dale and his regular dealer have to get lost or get angry.
Directors: David Gordon Green
Main Cast: Seth Rogen, James Franco, Gary Cole
Runtime: 111 minutes
IMDb Rating: 6.9
Watch Now
Mr. Right (2015)
This gem shows a penchant for action that collides serendipitously with a romantic comedy. Mr. Right is fun throughout the entire film, and Sam Rockwell is an absolute treasure. The story follows a woman (Anna Kendrick) who is just coming out of a bad break-up. She meets a man who appears to be perfect for her in every way, but as it turns out, he's a reformed hitman. This action and comedy movie is one of the best on Netflix if you don't mind some ridiculousness.
Director: Paco Cabezas
Main Cast: Anna Kendrick, Sam Rockwell, Tim Roth
Runtime: 95 minutes
IMDb Rating: 6.3
Watch Now
The Mitchells vs. The Machines (2021)
If you're looking for a new family comedy on Netflix, The Mitchells vs. TheMachines is the movie to stream. The plot follows a quirky and dysfunctional family with some generational communication issues between the father and now college-age daughter. When the father (Danny McBride) decides to take a road trip to reconnect with his daughter (Abbi Jacobson), they find themselves stuck in a car together as the only humans who can stop a sudden robot apocalypse. If you're a fan of animated series, this is a great film to enjoy with the whole family.
Directors: Michael Rianda, Jeff Rowe
Main Cast: Abbi Jacobson, Danny McBride, Maya Rudolph
Runtime: 113 minutes
IMDb Rating:7.8
Watch Now
Sex Drive (2008)
This one definitely isn't for the family. In this raunchy, coming of age, late-2000's comedy, a young man is driven by his hormones and a mission to finally lose his virginity. When a typical high school virgin, Ian Lafferty (Josh Zuckerman) meets a girl online through an exaggerated online persona, he is shocked to find that she actually wants to meet up. In order for him to do this, he must embark on an adventure against all odds (for a high school senior). With hilariously uncharacteristic moments and vocabulary from James Marsden and a sincerely endearing love story on the side, Sex Drive is definitely one of the most underrated movies on Netflix.
Director: Sean Anders
Main Cast: Josh Zuckerman, Clark Duke, Amanda Crew
Runtime: 109 minutes
IMDb Rating: 6.5
Watch Now
Monty Python and the Holy Grail (1975)
This classic British comedy from Monty Python follows King Arthur (Graham Chapman) and his Knights of the Round Table as they embark on a low-budget and absolutely absurd search for the holy grail. Comedy ensues as this medieval group of soldiers encounters a plethora of silly obstacles in their quest for greatness. You can also try our movie drinking game to add to your enjoyment of the film.
Directors: Terry Gilliam, Terry Jones
Main cast: Graham Chapman, John Cleese, Eric Idle
Runtime: 92 minutes
IMDb Rating: 8.2
Watch Now
Dolemite is My Name (2019)
This comedy follows Rudy Ray Moore (Eddie Murphy), a washed-up musician who transforms himself into a cult star. Dolemite is My Name is unlike any Eddie Murphy you may have seen but his top-notch performance will still have you laughing in this true-story dramedy.
Director: Craig Brewer
Main Cast: Eddie Murphy, Wesley Snipes, Keegan-Michael Key
Runtime: 90 minutes
IMDb Rating: 7.3
Watch Now
Always Be My Maybe (2019)
If you're looking for a good rom-com on Netflix, Always Be My Maybe is a great place to start. The story follows Sasha (Ali Wong) and Marcus (Randall Park), two people who everyone assumed would end up together. After reconnecting after 15 years apart, they begin to think maybe they are meant to be.
Director: Nahnatchka Khan
Main Cast: Ali Wong, Randall Park, James Saito
Runtime: 101 minutes
IMDb Rating: 6.8
Watch Now
Editors' Recommendations
Sours: https://www.themanual.com/culture/best-comedy-movies-on-netflix/
The 50 Best Comedies on Netflix Right Now
Austin Powers. Photo: K Wright/New Line/Kobal/Shutterstock
This post is updated frequently as movies leave and enter Netflix. *New additions are indicated with an asterisk.
As the world continues to fall apart, don't you just want to something to make you laugh? Netflix is becoming the country's biggest source for a laughter after a long week at work, but it can be hard to find exactly what you're in the mood for when you log on to the service. So we're here to help. (And for more public service announcements, check out our regularly updated lists of the 100 Best Movies on Netflix and the 50 Best TV Series on Netflix.)
The romantic comedy genre has been in a dire state for many years now, but Hollywood occasionally produces a clever twist on the stale formula. Take this Richard Curtis (Yesterday) movie that features Domhnall Gleeson and Rachel McAdams at their most charming. Gleeson plays a man who can travel back in time, and uses that ability to alter his romantic future, learning that it's better to accept life one day at a time with all of its imperfections.
Believe it or not, this is the last movie to win both the Oscar for Best Actor (Jack Nicholson) and Best Actress (Helen Hunt). James L. Brooks' romantic comedy is a perfect example of a movie that caught its cast at just the right moment, getting one of the last Nicholson performances that could be called charming and supporting it with great work from Hunt and Greg Kinnear. Some of it is a bit dated, but it catches just enough lightning in a bottle in terms of casting to justify another look.
Mike Myers never could have imagined that his goofy superspy parody would launch a franchise, but all three films about the inimitable Austin Powers are on Netflix, just waiting for a rainy-day marathon. The reason these movies work is Myers' complete fearlessness — he'll do anything to make you laugh.
Eric Andre turns his prank-tastic schtick into a brilliant hidden camera comedy that focuses its Borat-esque energy on the good people of this country, those who are shocked by Andre's ridiculous behavior, and often reach out to help. Andre plays a Florida Guy who travels with his buddy (Lil Rel Howery) to chase after who he thinks is the love of his life. Tiffany Haddish steals the movie, but it's really the bystanders who make it work.
Audiences fell so in love with this look at barbershop culture in the Black community that they turned this low-budget film into a franchise with two sequels. Tim Story's 2002 film is charming and funny, held together by a great cast that includes Ice Cube, Cedric the Entertainer, and Anthony Anderson. One wonders what they'd be talking about at the barbershop in 2020. Maybe it's time for another sequel?
Do you ever think about what could have been if we didn't lose Chris Farley so young? This 1997 martial comedy is far from a classic comedy, but it's one of the few cinematic projects that we got from one of the funniest men that ever lived, and that alone makes it worth at least one look. Farley plays an orphan who was raised by ninjas. That's about all you need to know.
Just before he gave his sword to the MCU and Star Wars universes, Jon Favreau made arguably his most personal film, writing, directing, and starring in this 2014 comedy about a famous chef who has to find his passion again after falling from grace. A sweet and tender film, it features a great supporting cast and Favreau's best performance.
Another family movie! This adaptation of the famous kids' book by Judi and Ron Barrett completely expands on the world of its source material to tell the story of an inventor (voiced wonderfully by Bill Hader) who unleashes a storm of food. The character design here is clever and the script is very smart, written by Phil Lord and Christopher Miller, who went from this to make a little flick called The LEGO Movie and produce Spider-Man: Into the Spider-Verse. They know a thing or two about great cartoons.
In The Death of Stalin, Armando Iannucci's acid dramatization of the days in October 1953 when the Soviet Union lost its paranoid-psychotic totalitarian leader of three decades, the characters' accents are Cockney, Brit-twit, and Yank — no Russian is spoken — while tortures and mass murders are ordered in tones of crisp English understatement. It takes some time to adjust to the mix of silly, peevish bureaucrats and the serious atrocities they inflict. But that's the beauty of the thing. Iannucci gets that grotesque horrors often emanate from egotists, clowns, and stumblebums, from small-minded people with vast and unchecked powers.
Eddie Murphy is back! It's been a long time since we saw this version of Eddie, who reminds us how funny and charismatic he can be with the right part. That part is the flashy personality that was Rudy Ray Moore, a washed-up musician who transformed himself into the character of Dolemite. Like The Disaster Artist and Ed Wood, this is an ode to DIY filmmaking with not just a great performance from Murphy, but Wesley Snipes and Keegan Michael Key too.
There was a time, young readers, when Eddie Murphy was the biggest stand-up comedian in the world. Raw remains the highest-grossing stand-up comedy concert movie of all time, and one of the funniest that will ever be made.
Great comedies about those harrowing days of late teenage life, especially from a female perspective, are few and far between. So it's a shame that more people didn't see this one with Hailee Steinfeld, Haley Lu Richardson, and Woody Harrelson. It's truthful, hysterical, and anchored in reality in a way that most of the movies don't even try to be.
One of the most delightful surprises of the dumpster fire that is Summer 2020 has been Eurovision Song Contest, an unexpectedly sweet and clever flick and Will Ferrell's best comedy in a decade. The Anchorman star plays half of an Icelandic duo who stumble their way through the Eurovision singing contest, but the movie really belongs to Rachel McAdams, who gives a performance that joyfully reminds everyone that she has absolutely perfect comic timing.
One of the most popular comedies of its era turned its title character into a household name. The pitch is so beautifully simple: The most popular kid in high school takes the day off and gets into trouble in Chicago while driving his sister and principal insane. Great physical sequences mix with a very hip '80s sensibility to create a classic comedy that could be a hit if it came out today.
Netflix dropped a few classic Eddie Murphy movies on the service recently, including the 1986 action/fantasy/comedy hit from director Michael Ritchie. Murphy is in full charming mode as a normal guy who discovers he's the "Chosen One," the only man who can save the title character, who just happens to be the savior of mankind.
The Coen brothers wrote and directed this divisive 2016 comedy about the film industry in the 1950s. Forget Ryan Murphy's Hollywood and stick with this razor sharp gem with a great Coen ensemble that includes Josh Brolin, George Clooney, Ralph Fiennes, Jonah Hill, and many more.
Alice Wu wrote and directed a delightful coming-of-age dramedy that spins the norms. A loose retelling of Cyrano de Bergerac, it features a star-making performance from Leah Lewis as Ellie Chu, a girl who starts writing love letters for the awkward Paul Munsky (Daniel Diemer). The object of his affection, Aster Flores (Alexxis Lemire), turns out to be more than just a typical unrequited love. It's a sweet and smart film.
Remember Kid 'n Play? There was a time when this rap/dance duo was so popular that they launched a comedy film franchise that was big enough that it produced multiple sequels (the next two are also on Netflix). The movie is a nostalgic time capsule now to how people dressed, acted, and, most of all, danced three decades ago. It's fun.
Before he made Hemsworth your favorite Chris in Thor: Ragnarok, Taika Waititi wrote and directed this adaptation of Barry Crump's Wild Pork and Watercress. Ricky Baker (Julian Dennison) has a new foster family, including a sweet foster mother. Sadly, he's stuck with the surly husband when his new mom passes away, leading Ricky and Hec (Sam Neill) on an unforgettable adventure. Funny and truly heartwarming, this is a comedy that's almost impossible to dislike.
There are not a lot of great Netflix Original comedies (sorry, Adam Sandler fans) as the company has focused more on sci-fi and drama in its first few years of nonstop production. One of the exceptions is this Sundance hit, a great vehicle for Jessica Williams. The former Daily Show correspondent stars as the title character, someone trying to find happiness and love. She's charming and delightful in a movie that not enough people have seen.
Remember the movie that almost started a war? It was actually pretty funny. The drama leading up to the release of The Interview, which made Kim Jong-un so mad that he ordered a hack of Sony and threatened terrorist attacks against multiplexes, understandably overshadowed the actual movie. The truth is that while it's not perfect, The Interview contains some inspired work from James Franco, and a great supporting turn from Randall Park as Kim. Go ahead and watch it. North Korea will never know. (We hope.)
No, not the Will Ferrell soccer movie — this is the directorial debut from Netflix darling Noah Baumbach (Marriage Story). He wrote and directed a personal story about a group of college grads struggling with how to move on from what they experienced in education and join the real world. It's a charming, funny movie that stars Josh Hamilton, Chris Eigeman, Eric Stoltz, and Parker Posey. Fun trivia: The film also marked the first production effort from Baumbach's college roommate, Mr. Jason Blum.
Greta Gerwig's Oscar nominee is one of the most personal and striking coming-of-age films of the 2010s. Saoirse Ronan stars as a young Californian who longs for someplace cooler than her own hometown. It's a heartfelt and very smart film, buoyed by great performances throughout, including Ronan, Tracy Letts, Timothee Chalamet, Lucas Hedges, Beanie Feldstein, and Laurie Metcalf, who was robbed of that Oscar.
Nicole Holofcener is one of the most underappreciated writer-directors alive, even if she did just earn an Oscar nod for co-writing Can You Ever Forgive Me? You simply have to see Enough Said, Lovely and Amazing, and Please Give. Her latest stars Ben Mendelsohn as a man deep in a mid-life crisis that comes from the realization that he's not as important as he thought that he was his whole life. It's not as good as some of her best work, but minor Holofcener is still worth a look.
Long before she won an Oscar or worked magic with Big Little Lies, Reese Witherspoon turned a ditzy blonde into a comedy star in this 2001 romantic comedy from director Robert Luketic. It could be stretching it to call this silly fluff "great," but what elevates the saga of Elle Woods from sorority queen to legal eagle is the total charm and commitment of Witherspoon herself. It's one of her most likable and memorable performances.
It's hard to say that you'll laugh out loud at this look at marital dysfunction, but Azazel Jacobs indie critical darling has enough black humor to qualify. The wonderful Tracy Letts and Debra Winger star as an estranged, middle-age couple who are both having relatively open affairs. As their lovers insist that they end the marriage, the couple is surprised to fall back in love with each other.
One of Tim Burton's most purely enjoyable flicks was based on a series of trading cards. The sci-fi ensemble comedy about an alien attack features one of the director's most remarkable casts, including Jack Nicholson, Annette Bening, Glenn Close, Martin Short, Sarah Jessica Parker, and so many more. Most of all, it's just a goofy, fun time.
Lorene Scafaria transcended a relatively sitcomish set-up: the story of a mother who meddles a bit too much in her daughter's life. She did so by staying true to her characters and trusting Rose Byrne and especially Susan Sarandon to imbue them with truth. They're both excellent, carrying a film that can be a little overdone to a believable place.
Martin Brest directed one of the best '80s buddy comedies in a gem of a movie that paired Robert De Niro and Charles Grodin. The Oscar winner plays a bounty hunter assigned to bring back Grodin's embezzling accountant, who stole money from the Chicago mob. Easier said than done. Grodin and De Niro have perfect comic chemistry.
There's a bunch of Monty Python specials and movies on Netflix, but this remains arguably the career peak of one of the most beloved comedy troupes of all time. A parody of tales like those of the Knights of the Round Table, Holy Grail is one of the most heavily quoted movies of all time, a comedy that feels like it's playing in some theater somewhere in the world, probably at midnight, every single day. Its popularity simply never recedes.
Holy Grail may be laugh-out-loud funnier, but it's arguable that Life of Brian is actually smarter. Monty Python's most controversial movie stars Graham Chapman as Brian Cohen, the neighbor of Jesus Christ. It's an incredibly smart film that caused quite an uproar when it was released due to accusations of blasphemy. Modern comedy could use a little more blasphemy every now and then.
Not every movie on a list like this should be a smash hit, so we're digging a little deeper for this South by Southwest hit starring the delightful Noël Wells of Master of None and Saturday Night Live. She also wrote and directed this story of a young lady returning to her hometown and dealing with some unresolved issues regarding her ex-boyfriend, now with a new partner. Wells is charming and funny.
The cult of the 1999 superhero comedy MysteryMen grows every single year. Sadly, when it came out, almost nobody saw this clever adventure film about mediocre superheroes. Two decades later, it can be seen as ahead of its time, deconstructing comic book culture in a way that modern offerings like The Boys have turned into smash hits. The cast here is just wonderful, including Ben Stiller, William H. Macy, Paul Reubens, Hank Azaria, Janeane Garofalo, and — wait for it — Tom Waits.
When it was released in 1988, this romantic comedy barely had an audience, although people who did see it could tell that co-star Julia Roberts would be something special (this was the year before Pretty Woman), and it also marked the debut of Matt Damon. In the three decades since, the cult status of Mystic Pizza has only grown. Check it out and remember the good old days.
Streaming services often have the Jerry Lewis original, but not the Eddie Murphy remake and its sequel — until now. Murphy is phenomenal in the 1996 original twist on the Dr. Jekyll and Mr. Hyde story of a portly professor who becomes a ladies' man. The sequel is a little disappointing, but it also has its moments thanks to Murphy's fearless physical comedy.
Spike Lee directed one of the best stand-up movies of all time when he helmed The Original Kings of Comedy, a look at a tour featuring sets by Steve Harvey, D.L. Hughley, Cedric the Entertainer, and a movie-stealing Bernie Mac. Shot over two nights of the tour, Lee focuses mostly on the stand-up, but we also get some nice behind-the-scenes footage on a magical event.
This a case of a relatively mediocre indie comedy being elevated greatly by a remarkable cast. The ensemble here is perfect, consisting of Elizabeth Banks, Zooey Deschanel, and Emily Mortimer — with Paul Rudd as the title character to these women. Rudd's brother is a memorable character, a guy who means well but generally causes problems for his sisters.
David Gordon Green directed Seth Rogen and James Franco to two of the best performances of their career in a film about an average guy and his dealer who find themselves in criminal crosshairs after they witness a murder. More than just an average stoner comedy, Green imbues the film with a wonderful action movie pace too, recalling buddy flicks of the '80s while still feeling fresh at the same time.
Gore Verbinski directed one of the best animated films on Netflix, an Oscar-winning film featuring voice work by Johnny Depp in the lead role and some of the most inspired visuals in any animated film this decade. Rango is a chameleon who stumbled into a town called Dirt in this inventive riff on the Western genre that plays equally to children and adults.
Andrew Bujalski's Support the Girls got a lot of buzz last year, even winning some awards for its great central performance from Regina Hall. If you liked it, check out Bujalski's last film, another movie about a very unique working environment. Cobie Smulders, Guy Pearce, and Kevin Corrigan star in this quirky rom-com set in the high-pressure world of personal trainers.
Richard Linklater directed Jack Black to the best comedy of his career in this 2003 movie about a guitarist who become a substitute teacher at a prep school and teaches the stuck-up kids there how to rock. It's a smart, funny family comedy with a huge heart and one of Black's most lovable performances.
Michael Cera stars in Edgar Wright's vibrant adaptation of Bryan Lee O'Malley's graphic novel, a movie that feels like it could come out exactly the same way today, almost a decade after its release. Wright's style is perfect for this material, capturing the tone and structure of the source material with his razor-sharp editing and wit.
When Set It Up hit Netflix in the Summer of 2018, it felt like a splash of cold water for one reason: the rom-com is in a dire state. They barely get released in theaters at all any more, and they're typically awful when they do. So to see an old-fashioned, charming romantic comedy felt like something new again. It also helps that Zoey Deutch and Glen Powell have future stars written all over them. They're charming and delightful — two things we wish we could say about more rom-coms in the past decade.
Sometimes a director finds a cast at just the right time and that's exactly what happened when David O. Russell tapped Bradley Cooper, Jennifer Lawrence, Robert De Niro, and Jacki Weaver in this romantic dramedy. They're all perfect, making this one of the more likable and easy-to-watch movies you could possibly bring up on Netflix.
The list of great Will Ferrell comedies has to include Ricky Bobby's story, that of a NASCAR driver who falls from grace and climbs back up again. Co-written and directed by Adam McKay and featuring great supporting turns from John C. Reilly and Sacha Baron Cohen, this is one of Ferrell's most consistent comedies, a movie that's wonderfully goofy.
Trey Parker and Matt Stone broke out of their South Park world with a 2004 spoof of not just the action genre but the entire industry of faux patriotism. Hysterical and subversive, it doesn't entirely hold up today, but there's enough to like here, and a comedic fearlessness that isn't seen that often, then or now.
Long before Jumanji made him a star to a new generation, Jack Black was known as half of the best comedy metal band in the world, Tenacious D, with Kyle Gass as the yin to Black's yang. This 2006 feature comedy debut for the band is kind of an origin story for the most metal band of all time as they try to find a pick that belonged to Satan himself, and can turn them into legends.
If a studio had released this delightful romantic dramedy in theaters, even just in major cities, people would have noticed. It's smart, funny, and contains a pair of wonderful young performances. It's the story of Danny (Callum Turner) and Ellie (Grace Van Patten), two struggling New Yorkers drawn together over a mysterious briefcase.
Natalie Dyer (Stranger Things) is delightful in this 2020 coming-of-age comedy that has had a quick cycle from July VOD to Netflix. She plays Alice, a junior at a Catholic high school in 2000 who learns a few things about sexuality. It's a smart character study that avoids the clichés of the teen sex comedy to present something truer.
Peyton Reed directed Jim Carrey in one of his last blockbuster comedies as a bank loan officer who promises himself that he will say yes to everything that crosses his path, leading to some unexpected developments. It's not one of Carrey's best, but it has a fantastic ensemble that includes Zooey Deschanel, Bradley Cooper, John Michael Higgins, Rhys Darby, Terence Stamp, and many more.
Jason Reitman directs the always-great Charlize Theron in this 2011 dark comedy about a writer of young adult novels who returns to her hometown to wreak havoc. The movie is a bit inconsistent at times but Theron (and Patton Oswalt) is simply great, especially in the way she allows her character to be genuinely unlikable. It's a smart movie about someone who thinks she's superior to those around her and learns maybe she's not.
Related
The 50 Best Comedies on Netflix Right NowSours: https://www.vulture.com/article/best-comedies-on-netflix.html
Finding a great comedy on Netflix is like searching for a needle in a haystack, only this particular haystack is overflowing with half-assed parodies and try-hard gross-out spectacles. Throw in an algorith that can't tell a solid action comedy from an unintentionally hilarous JCVD vehicle and you're essentially playing Russian roulette with your funnybone. To ease your scroll time, we've scoured the streamer and come up with the 14 best comedies currently available, from Oscar-winning dramedies to '80s classics, whip-smart satires and more. We can't guarantee you'll be ROTFL, but you're sure to find the chuckles you seek on the list below.
RECOMMENDED: See all of the best movies on Netflix
An email you'll actually love
By entering your email address you agree to our Terms of Use and Privacy Policy and consent to receive emails from Time Out about news, events, offers and partner promotions.
🙌 Awesome, you're subscribed!
Thanks for subscribing! Look out for your first newsletter in your inbox soon!
Best comedies on Netflix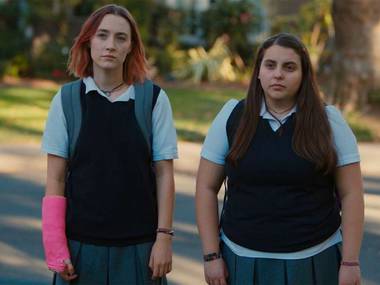 1. Lady Bird (2017)
Director: Greta Gerwig
Cast: Saoirse Ronan, Laurie Metcalf, Tracy Letts, Lucas Hedges, Timothée Chamalet, Beanie Feldstein
Quite possibly one of the best comedies of the past decade, Lady Bird is phenomenal for many reasons. The material is fresh, creative and previously unexplored; Gerwig's directing is the stuff of cinematic legend and the cast of actors is outstanding.
2. The Death of Stalin (2017)
Director: Armando Iannucci
Cast: Steve Buscemi, Jason Isaacs, Simon Russell Beale, Jeffrey Tambor
A grotesque display of silliness and comedy, this Armando Iannucci film focuses on October 1953 in the Soviet Union, when the country got rid of its totalitarian leader of three decades. Yes, we promise you'll laugh.
3. Catch Me If You Can (2002)
Director: Steven Spielberg
Cast: Leonardo DiCaprio, Tom Hanks, Christopher Walkern
Perhaps Steven Spielberg's most singularly breezy non-blockbuster, Catch Me If You Can is a miraculously fleet-footed affair, a film that plays out like a sugar-coated companion piece to Goodellas. Capitalising on Leonardo DiCaprio's boyish charm for the last time before the star got into bison gnawing and other grittier fare, this globe-trotting, pastel-hued conman opus is a cat-and-mouse game between DiCaprio's real-life hustler Frank Abagnale and Tom Hank's dogged G-man, with Christopher Walken serving as the beating, punctuation-averse heart of one of Spielberg's best.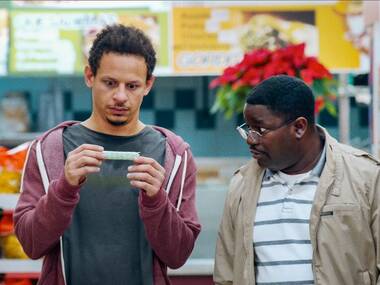 4. Bad Trip (2020)
Director Kitao Sakurai

Cast Eric André, Tiffany Haddish, Lil Rel Howery

On paper, Bad Trip sounds a lot like a tired mix of Borat and Bad Grandpa, featuring a lovesick Eric André on a road trip interacting with real people via elaborate pranks involving crashed cars, projectile vomit and plenty of nudity. What a surprise, then, when the film reveals itself not as a 'gotcha' flick seeking to show the dark underbelly of the American south, but rather one in which its marks prove to be kind, helpful and empathetic. The movie is uneven, but when the laughs hit, they hit hard, all while positioning Bad Trip as an unexpected feel-good comedy classic.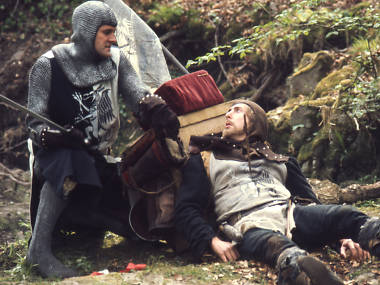 5. Monty Python and the Holy Grail (1975)
Directors: Terry Gilliam, Terry Jones

Cast: Terry Gilliam, Terry Jones, John Cleese, Graham Chapman, Eric Idle, Michael Palin
The Pythons stick a big fat skewer into religious intolerance in their most controversial (unless you're a medieval French knight, in which case it'd be The Holy Grail) and arguably, funniest film. Brian Cohen (Graham Chapman) is the young Jewish man who lives next door to Jesus and is mistaken for the messiah by a swelling army of followers. Of course, the more he tells them he's not, the more devoted they become. The cross and a rousing singalong of 'Always Look on the Bright Side of Life' await.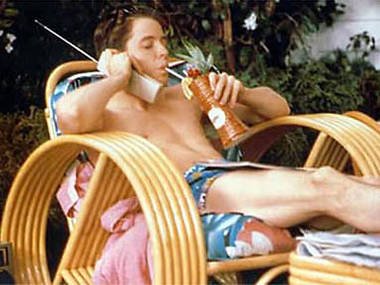 6. Ferris Bueller's Day Off (1986)
Director: John Hughes
Cast: Matthew Broderick, Mia Sara, Alan Ruck
Thirty-five years on, Ferris Bueller remains a superhero of the '80s teen-comedy canon: An unrepentant sociopath who leverages his overflowing charisma to full-stop manipulate an entire Chicago suburb to bend to his whims. Sure, in all likelihood Ferris probably grew up to be a Republican congressman (or a serial killer), but like Alan Ruck's put-upon best friend, it's impossible not to go along for the ride… especially when there's a rare Ferrari waiting in the garage.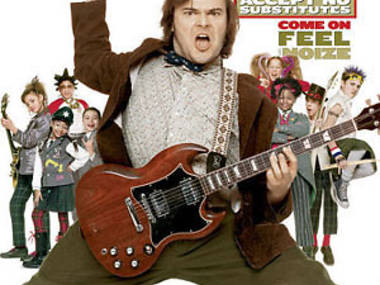 7. School of Rock (2003)
Director: Richard Linklater

Cast: Jack Black, Mike White, Joan Cusack
Jack Black toned down his Tenacious D persona for a family audience with this Sister Act riff from Richard Linklater, and the result is an all-time feel-good comedy, as much a celebration of classic rock as the director's hangout opus Dazed & Confused. As a burnout masquerading as a substitute music teacher, Black's energy is cranked up well beyond 11, but it proves the perfect fit for this prep-school Bad News Bears-style story about music's ability to not only rock your socks off, but to help kids find their inner voice.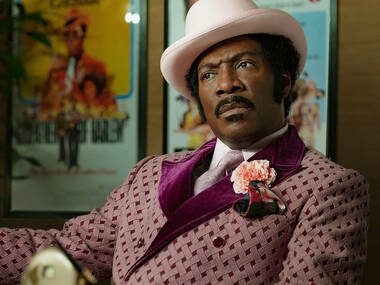 8. Dolemite is my Name (2019)
Director: Craig Brewer
Cast: Eddie Murphy, Wesley Snipes, Keegan Mike Epps
Eddie Murphy fulfils his destiny to don the shimmering hat of Blaxploitation star Rudy Ray Moore in Craig Brewer's dense, often hilarious biopic that chronicles the rise of the legendary kung-fu star, low-budget auteur and bonafide ladies' man. Seemingly taking Moore's signature Disco Godfather plea to 'put your weight on it' fully to heart, Murphy delivers one of his most nuanced performances in the title role. Brewer smartly surrounds the comedy god with capable supporting players (Wesely Snipes damn near steals the thing) while developing a rich period tapestry that fully immerses viewers into the seedier side of '70s entertainment, crafting a film of a piece with Boogie Nights.
9. Team America: World Police (2004)
Director: Trey Parker

Cast: Trey Parker, Matt Stone
Still just as dirty, offensive, delirious and hysterical as it was when it was released nearly 20 years ago, no film of its era has benefited from America's political inertia quite like this satire of jingoism, celebrity hubris and Michael Bay movies. Is it sad that Team America plays with the same razor sharp wit as it did 20 years ago? Absolutely. But in an era where the 'America: Fuck Yeah' mentality has only grown scarier, Sean Penn is still politically grandstanding and the US is still boondoggling in Afghanistan, it's taken on a timeless quality, serving as a much-needed kick in the teeth to every target in its sights.
10. Mystery Men (1999)
Director: Kinka Usher

Cast: Ben Stiller, William H Macy, Hank Azaria, Claire Forlani
Released in 1999, Mystery Men preceded today's comic book-dominated blockbuster landscape by a solid decade, and flopped spectacularly. But long before the likes of Kick-Ass and Super introduced the comedic potential of everyday people squeezing into tights to punch crime in the face, Mystery Men's stacked cast of comic greats – Ben Stiller, Ben Stiller, William H Macy, Hank Azaria, Eddie Izzard, Janeane Garofalo, Geoffrey Rush, Greg Kinnear, Tom Waits – delivered a superhero takedown that is now in dire need of reappraisal.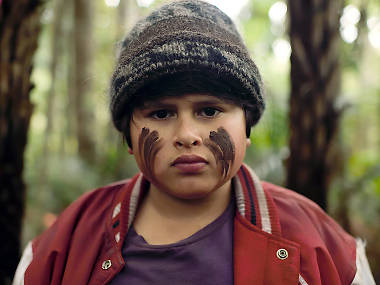 11. Hunt For The Wilderpeople (2016)
Director: Taika Waititi
Cast: Sam Neill, Julian Dennison, Rachel House
Before he conjured a Thor film from a potion of Zeppelin album covers and LSD, Kiwi director Taiki Waititi took on this endearing tale of an orphan on the lam with a grizzled father-figure. The film expands on the indie chops presented in Boy and Eagle Vs. Shark and emerges as a twee, Wes Andersonian tale of outsiders finding solace in one another. Slight though it may be, Waititi's film plays out like a heartwarming live-action Pixar flick, a Up-lite adventure that proves that the director doesn't need Marvel money to craft a film full of rich characters and inventive action.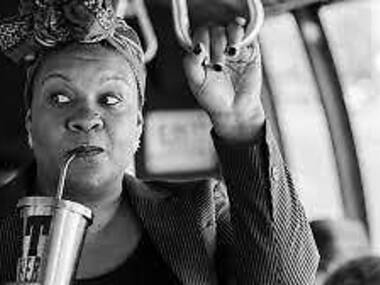 12. The Forty-Year-Old Version (2020)
Director: Radha Blank
Cast: Radha Blank, Peter Kim, Imani Lewis
If you took 8 Mile and made it about a middle-aged female playwright trying to muscle in on the rap game, it might look a little like this Sundance award winner. It's a pitch-perfect intro to Radha Blank, writer-actor-star of an autobiographical comedy-drama that tackles creative compromise, the Black experience, hip hop and theatre culture and a fair few big laughs in its exploration of New York's not-that-rich and not-quite-famous. TLDR? She's great.
13. Eurovision Song Contest: The Story of Fire Saga (2020)
Director: David Dobkin
Cast: Will Ferrell, Rachel McAdams, Dan Stevens
Eurovision gave viewers exactly what they needed in the middle of the pandemic: A shot of Will Ferrell silliness surrounded by a surprisingly earnest entry into Europe's extremely befuddling (for Americans, at least) pop-culture Olympics. What could have been another eye-rolling exercise in questionable European accents instead unfurled as a legitimately touching underdog saga masquerading as another comedy in the Talladega Nights mold, and while it's a bit uneven, it's impossible not to get pulled into the siren song of 'Jaja Ding-Dong.'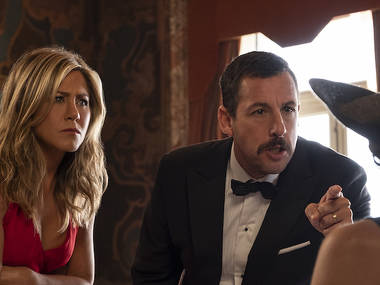 14. Murder Mystery (2019)
Director: Kyle Newacheck
Cast: Adam Sandler, Jennifer Aniston, Luke Evans
A bit silly but still entertaining, this Netflix production was one of the first semi-successful attempts at comedy releases by the streaming giant. Adam Sandler is a New York police officer who takes his wife Audrey (Jennifer Aniston) on a European vacation that turns out to be anything but relaxing.
An email you'll actually love
By entering your email address you agree to our Terms of Use and Privacy Policy and consent to receive emails from Time Out about news, events, offers and partner promotions.
🙌 Awesome, you're subscribed!
Thanks for subscribing! Look out for your first newsletter in your inbox soon!
Sours: https://www.timeout.com/newyork/movies/best-comedies-on-netflix-us
TOP 10 COMEDY MOVIES On Netflix [2020]
Few companies would run a smear campaign on themselves just for a punchline. But, for Netflix, the streaming service's "Netflix is a joke" tagline is a promise. They are serious about their comedy.
From the almighty Netflix standup special, to originals, and more, Netflix keeps its bases covered with an array of titles that are sure to tickle everyone's funny bone. Whether you're in the mood for a touching dramedy like "Other People," or a raunchy slapstick hit like "Talladega Nights," or even a rom-com, you won't have to put in much legwork exploring Netflix's library to find a good laugh. But, we'll set you up with some of our favorite titles to get you giddy.
School of Rock
Few movies capture Jack Black in all of his Jack Black-glory quite like School of Rock. Black stars as a down-and-out wannabe rockstar who, upon intercepting a phone call meant for his roommate, seizes the opportunity to impersonate a substitute teacher while strapped for cash. His plan for a quick buck takes a detour, though, when he's inspired to transform his class into a rock band. (Bonus: You might have a newfound love for the work of School of Rock screenwriter Mike White, who recently created HBO's White Lotus.)
Watch Now
Silver Linings Playbook
Jennifer Lawrence and Bradley Cooper are a match made in rom-com heaven in this dramedy hit. Cooper stars as a man with bipolar disorder working to rebuild his life and revive his marriage after being released from a psychiatric hospital. When he meets an enigmatic widow, played by Lawrence, who offers to help him win his wife back under the condition that he compete in a local dance competition with her, the two lost souls find a new purpose in one another.
Watch Now
Bo Burnham: Inside
Technically, Bo Burnham's personal King Lear pandemic creation is a stand-up special. But, as any Bo Burnham fan will tell you (and probably already have told you many times), there's a lot more to it than that. In many ways, Burnham's musical comedy special feels like a feature film as he muses about our world from the inside out.
Watch Now
About Time
Few people can say they've been type-cast as a time traveler's lover as many times as Rachel McAdams. In this British rom-com, Domnhall Gleason stars as a young man who, upon learning from his father that his family has the power to time travel, goes back in time to ensure he ends up with the love of his life, played by McAdams.
Watch Now
Hail, Caesar!
If you're a Coen brothers fan, this epic comedy is a can't miss. George Clooney stars as a 1950s movie star who is abducted and taken for ransom while shooting a major studio biblical epic. With a star-stacked cast including Josh Brolin, Frances McDormand, Jonah Hill, Tilda Swinton, and more, the blockbuster is a hilariously meta satire of Old Hollywood.
Talladega Nights
To many fans, Will Ferrell and John C. Reilly are the PB&J of today's buddy comedies. But few movies capture this hilarious bromance quite like Rick Bobby and Cal Naughton, Jr., in Talladega Nights. Shake and bake, baby. Ferrell stars as a NASCAR superstar who finds himself spinning off-track in his career when a French challenger, played by none other than Sacha Baron Cohen, steps onto the scene.
Watch Now
Fun With Dick and Jane
Judd Apatow's remake of the 1977 Fun with Dick and Jane starring Jim Carrey and Tea Leoni is a wonderful mix of slapstick and heartwarming. Starring as a middle-class couple whose employer's bankruptcy leaves them down and out, the two must shortcut their way back to wealth by, of course, becoming robbers.
Watch Now
The Big Lebowski
This Coen brothers classic sees Jeff Bridges as the ultra-chill Jeff "The Dude" Lebowski, who finds himself in a not-so-chill turn of events when he's mistaken for millionaire Jeffrey "The Big Lebowski." The Big Lebowkski owes a lot of people a lot of money, and The Dude hopes to extricate himself from the situation by agreeing to deliver ransom money for The Big Lebowski's kidnapped wife. As one might guess, a hostage negotiation turns out to be not-so-chill, either.
Watch Now
Hot Rod
Hot Rod might have crashed with critics, but it seems to have stuck the landing with many fans. Andy Samberg stars in this underdog comedy as an accident-prone stunt man who, upon his stepfather falling ill, becomes determined to pull off a massive trick in order to raise money for his stepfather's operation.
Watch Now
I Care a Lot
Rosamund Pike stars in this dark comedy as a professional legal guardian who, unbeknownst to her clients, is legally siphoning off her clients' money to herself. Her master scheme seems to be going without a hitch; that is, until she learns that her newest client is associated with a gangster, played by Peter Dinklage.
Watch Now
Bad Trip
It's Eric Andre doing what Eric Andre does best: making unassuming onlookers the audience for his over the top antics. Except, this time around, Andre is trading in his signature public access television studio for the real world. This hidden camera comedy follows Andre and actor Lil Rel Howery as best friends Chris and Bud on a cross country trip to help Chris confess his feelings for his high school crush. However, hot on their trail is Chris's sister, played by Tiffany Haddish, from whom Chris has "borrowed" the car for their trip.
Watch Now
Always Be My Maybe
Ali Wong and Randall Park are a perfect duo in this heartwarming and gut-busting rom-com about two childhood friends whose awkward fling is reignited by a later-in-life reunion. Back in their childhood digs of San Francisco, the two must face whether their separate worlds can find a way to intersect in the way they used to.
Watch Now
Superbad
An instant-classic of the coming-of-age comedy, Superbad is the raunchy big brother to Booksmart, and it's not just because Jonah Hill is Beanie Feldstein's older sibling. Based on the teenaged experiences of cowriters Seth Rogen and Evan Goldberg, Hill and Michael Cera star as two awkward high schoolers determined to lose their virginity before graduating. But getting some lovin', along with some booze from McLovin', proves more complicated than it seems.
Watch Now
Hasan Minhaj: Homecoming King
Before the world knew him from the Patriot Act, many knew Hasan Minhaj from his work on The Daily Show, and, of course, his debut standup special Homecoming King. The special is a perfect preview into Minhaj's tactful skills as a comedian, as he navigates speaking on his experience as an Indian American, racism, and immigration in a way that is personal, impactful, and entertaining all at once.
Watch Now
The Bling Ring
In Sofia Coppola's satirical crime film, a group of wealthy Los Angeles teenagers rifle through celebrities' homes, stealing diamonds and designer dresses like a twisted millennial version of The Goonies. Based on true events, The Bling Ring is a time capsule from 2008, complete with cameos by Paris Hilton and Kirsten Dunst, Juicy Couture tracksuits, low rise jeans, fedoras, and dubious vest ensembles. It's worth a watch for Emma Watson's vocal fry valley girl accent alone.
Watch Now
Hunt for the Wilderpeople
Taika Waititi is undoubtedly an "It" director right now, with films like the Oscar-winning Jojo Rabbit and What We Do in the Shadows under his belt (and Thor: Love and Thunder on the way). If you're a fan of the Kiwi auteur's work, you should definitely check out 2016's Hunt for the Wilderpeople. The adventure comedy follows 13-year-old Ricky Baker as he flees from the law with his foster father in a charming and eccentric story set in the New Zealand wilderness.
Watch Now
My Best Friend's Wedding
Julianne (Julia Roberts) and Michael (Dermot Mulroney) had an agreement: if they were still single at 28, they would marry each other. Right before Julianne's 28th birthday, Michael announces he is marrying a beautiful 20-year old (Cameron Diaz). Realizing she's in love with Michael, Julianne attempts to sabotage the wedding at all costs. A true rom-com classic featuring one of the best pieces of life advice in all film history: "You're never going to be Jell-O!"
Watch Now
The Half of It
Ellie Chu is a lonely teenage girl who lives with her father in small town Suquamish, where she makes a nice profit writing papers for her classmates. Her business takes a turn when Paul—a goofy but well-meaning jock—hires her to write love letters to his crush Aster, the pastor's daughter and prettiest girl in school. Along the way, Ellie realizes that she's fallen in love with Aster. Equal parts cheesy, tender, and refreshing, Netflix's originalThe Half of It is a queer teen rom-com that will draw you in with its charm.
Watch Now
The Death of Stalin
In this uproarious black comedy written and directed by Veep's Armando Ianucci, Joseph Stalin's cronies turn against one another in the wake of his death, jockeying for ultimate control of Soviet Russia. Backstabbings and assassination attempts abound, all of it wrapped in a devastatingly funny satire of political power grabbing.
Watch Now
EuroVision Song Contest: The Story of Fire Saga
Will Ferrell and Rachel McAdams star in this daffy musical comedy about two small-town Icelandic musicians, who travel across the world to chase their dreams of pop stardom at the global music phenomenon known as EuroVision. If you're a EuroVision newbie, the toe-tapping soundtrack and on-stage mishaps will enthrall you, while EuroVision fans will be delighted by Easter Eggs like cameos from fan-favorite contestants.
Watch Now
Between Two Ferns: The Movie
Zach Galifianakis' offbeat comedy series gets the feature length treatment in this hilarious film, wherein Between Two Ferns goes on a nationwide redemption tour following a disastrous near-death incident with interviewee Matthew McConaughey. Galifianakis' deadpan, painfully awkward shtick is as appealing as ever in this gut-busting road trip comedy.
Watch Now
Stranger Than Fiction
Will Ferrell plays Harold Crick, an IRS auditor who lives a relatively mundane life before he begins hearing a voice in his head narrating his every move. He soon discovers that he is the protagonist of author Karen Eiffel's latest book. This poses a problem for Harold, as Karen is famous for killing her main characters in creative ways. He teams up with a professor and the two set out to find the author and make her change the story.
Watch Now
Other People
Fresh off a breakup in the midst of the worst year of his life, a struggling New York comedy writer heads back home to Sacramento to care for his dying mother. Though the film definitely falls under the comedy umbrella, make sure to keep the tissues around. Molly Shannon turns out a performance like you've never seen.
Watch Now
Yes God Yes
This coming of age film follows a devout Catholic school girl as she explores her sexual awakening after an innocent AOL chat turns racy. She turns to a school retreat hoping to suppress her newfound urges.
Watch Now
The Wrong Missy
Tim thinks he met the girl of his dreams, Missy, so he decides to invite her on his company retreat to Hawaii. However, when a girl from a previous nightmarish blind date shows up instead, also named Missy, Tim realizes he texted the wrong woman and now will have to endure the trip with all of her crazy antics.
Watch Now
Moxie
In Amy Poehler's coming-of-age comedy, a 16-year-old girl finds inspiration in her mother's riot grrrl past, anonymously publishing a zine that challenges the sexist status quo at her Texas high school.
Watch Now
Set It Up
A twist on the whole set up narrative, two overworked NYC assistants try to set up their overbearing, successful bosses played by Lucy Liu and Taye Diggs.
Watch Now
Dolemite Is My Name
This biographical film follows struggling comedian Rudy Ray Moore in the 1970s as he creates his raunchy alter ego, Dolemite, and risks it all to take his act to the big screen with a kung-fu, anti-establishment film.
Watch Now
The Lovebirds
On the verge of a breakup, Jibran and Leilani accidentally get mixed up in a murder case. The two have one wild night to clear their names, and potentially salvage their relationship.
Watch Now
Lady Bird
More dramedy, less laugh-out-loud comedy, this coming of age story from Greta Gerwig is a must watch. Saoirse Ronan, Beanie Feldstein, and Timothee Chalamet are as charming as ever, telling a heartwarming and cleverly funny story about a quirky teenager trying to find her way in the world as she prepares to leave for college.
Watch Now
Chef
In Jon Favreau's love letter to food and chefs, chef Carl Casper (Favreau) quits his job at a fancy Los Angeles restaurant to open a food truck along with his ex-wife (Sofia Vergara) and best friend (John Leguizamo).
Watch Now
The Meyerowitz Stories (New and Selected)
From Oscar-winning filmmaker Noah Baumbach, The Meyerowitz Stories (New and Selected) is a dark and dry dramedy with an all star cast that includes Adam Sandler, Ben Stiller, Dustin Hoffman, Elizabeth Marvel and Emma Thompson.
Watch Now
The Breaker Uppers
Two women start an agency to break up couples—clearly in an enterprising effort to upend the matchmaking industry.
Watch Now
Okja
A bit more on the serious side, Okja is more of a satire than it is a full-fledged comedy. When the Mirando Corporation takes Okja, a giant unnamed animal, for their own use the animal's 10-year-old friend Mija hops into action to save him.
Watch Now
John Mulaney and the Sack Lunch Bunch
Just to be clear, John Mulaney and the Sack Lunch Bunch is extremely weird and niche, but its surrealism is a delight to watch. Filmed like an after-school activity, it quickly veers into weird territory and never looks back.
Watch Now
The Ballad of Buster Scruggs
The Coen Brothers teamed up with the streaming service for this Netflix original, an anthology film featuring six stories set in the American west that's full of outlaws, pioneer women, double-crossing, and one singing cowboy.
Watch Now
Catfight
Sandra Oh and Anne Heche star in this bonkers indie film about two women—and lifelong enemies—whose lives, careers, and levels of success are violently linked to each other.
Watch Now
Life of Brian
Monty Python take on Christ with this story of Brian of Nazareth, a man who was born on the same night as Jesus—just in the stable next door—and spends his entire life being mistaken for the messiah.
Watch Now
Monty Python and the Holy Grail
The Authurian legend get the parody treatment in this absurd—and endlessly quotable—cult classic in which the Monty Python players star as the Knights of the Roundtable on the search for the legendary treasure.
Watch Now
Scott Pilgrim vs. The World
This irreverent and energetic movie stars Michael Cera as a slacker musician who hits the romantic jackpot when he meets his new girlfriend Ramona Flowers—but must defeat her seven evil exes in manic, video game-inspired fashion.
Watch Now
Anna Grace LeeAnna Grace Lee is an editorial fellow at Esquire, where she covers pop culture, music, and entertainment.
This content is created and maintained by a third party, and imported onto this page to help users provide their email addresses. You may be able to find more information about this and similar content at piano.io
Sours: https://www.esquire.com/entertainment/movies/g25217018/best-comedies-on-netflix/
On netflix most popular comedies
The 33 Best Comedies on Netflix Right Now (October 2021)
By Collider StaffUpdated
ShareTweetEmail
Need a laugh?
So you're browsing through Netflix, looking for something to watch, but you're in the mood for something light. Netflix's massive library can be intimidating, especially when you're looking for a good comedy amidst a sea of subpar entries in the genre. Not to fear, though, because we here at Collider have you covered. Below, we've curated a list of the very best comedies on Netflix right now. We've got everything from silly buddy comedies, big splashy commercial comedies, more esoteric indies, and even a couple of films that toe the line between comedy and drama. Surely you'll find something to your liking, so scroll through our list of the best comedies on Netflix below and find that perfect pick.
Editor's note: This article was last updated on October 19th to add Legally Blonde
RELATED: The Best Comedies on Amazon Prime Right Now
Step Brothers
Director: Adam McKay
Writers: Adam McKay, Will Ferrell
Cast: Will Ferrell, John C. Reilly, Richard Jenkins, Mary Steenburgen, Adam Scott
Even if you've somehow never seen Step Brothers, there's still a good chance you can quote at least 65% of Step Brothers. This film is on the Quotable Comedy Mt. Rushmore. At any given time, a quarter of the Earth's population is saying the words "I used to smoke pot with John Hopkins." [citation needed] There's a reason for that. This is the tale of two grown men, Brennan Huff (Will Ferrell) and Dale Doback (John C Reilly), who become step-brothers, then mortal enemies, then inseparable friends, and, finally, a jaw-droppingly beautiful drum-and-opera-singing musical duo. But it's also the absolute peak of a few familiar things, from the Man-Child sub-genre to Will Ferrell as comedy's biggest star and Adam McKay as exclusively a comedy director, and beyond. Why try and re-create perfection? --Vinnie Mancuso
The Babysitter
Director: McG
Writer: Brian Duffield
Cast: Judah Lewis, Samara Weaving, Robbie Amell, Bella Thorne, Hana Mae Lee, Andrew Bachelor
If you want a bit of blood, guts, and gore mixed in with your laughs, look no further than The Babysitter, director McG's black comedy-horror from writer Brian Duffield (Spontaneous). Pre-teen misfit Cole (Judah Lewis) is looking forward to a night with his babysitter, Bee (Samara Weaving), but things take a turn for the demonic when Cole accidentally discovers that Bee and the crew of high schoolers she's invited over—Max (Robbie Amell), Allison (Bella Thorne), Sonya (Hana Mae Lee), and John (Andrew Bachelor)—are, in fact, a devil-worshipping cult hellbent on human sacrifice. This movie is absolute mayhem in its purest form, but there's actually a really sweet beating heart at its center, even if you have to cut through a few layers of skin to see it. --Vinnie Mancuso
Tommy Boy
Director: Peter Segal
Writers: Bonnie Turner, Terry Turner
Cast: Chris Farley, David Space, Rob Lowe, Brian Dennehy
Tommy Boy is about a goofy slacker hitting the road to sell brake pads in order to keep his beloved late father's auto parts company afloat, but it could have been about anything. Director Peter Segal's buddy road-trip movie is really just an excuse to watch Chris Farley do what he did best, tossing his hefty frame across the set and giving 110% at every single moment to put as much joy on to screen as possible. And man, it works; there's a reason Tommy Boy catapulted Farley from everyone's favorite Saturday Night Live cast member to everyone's favorite human being. And while that does, of course, mean Tommy Boy is very, very funny, Farley's inimitable presence also ensures it's just deeply sweet and life-affirming as well. --Vinnie Mancuso
Mystery Men
Director: Kinka Usher
Writer: Neil Cuthbert
Cast: Ben Stiller, William H Macy, Hank Azaria, Janeane Garofalo, Paul Rueben, Kel Mitchell, Geoffrey Rush
Ten years before superhero movies fully took over Hollywood, director Kinka Usher and an ensemble cast of some of the best bit player of all time debuted a comic book comedy send-up, Mystery Men, and it was a...complete and total box office bomb. But like most works of staggering genius, it just took a while for Mystery Men to get recognized as a deeply strange, genuinely funny capes-and-costumes pre-2000s gem. The extremely unsuccessful superhero trio of the rage-fueled Mr. Furious (Ben Stiller), the garden tool-wielding Shoveler (William H. Macy), and utensil-throwing Blue Raja (Hank Azaria) are having trouble recruiting when madman Casanova Frankenstein (Geoffrey Rush) captures the Earth's mightiest hero, Captain Amazing (Greg Kinnear). Bringing aboard the likes of the Bowler (Janeane Garofalo), the Spleen (Paul Ruebens), and Invisible Boy (Kel Mitchell), the Z-tier crew of disrespected heroes is tasked with saving not only Amazing, but the entire world. The scenery gets chewed to pieces across this entire madcap circus of a movie which, it must be stated, made iconic use of Smashmouth's "All-Star" two years before Shrek. --Vinnie Mancuso
Mars Attacks!
Director: Tim Burton
Writer: Jonathan Gems
Cast: Jack Nicholson, Glenn Close, Pam Grier, Michael J. Fox, Pierce Brosnan, Sarah Jessica Parker, Danny DeVito, Martin Short, and Natalie Portman
Mars Attacks! is absolutely one of Tim Burton's best movies, and it's unlike anything else he has made thus far. Released in 1996, the film is based on the comic series of the same name and revolves around a host of different characters all dealing with the fallout of an invasion of Martians. There's a kooky, satirical edge to the entire proceeding — you can feel Burton winking through the camera as he has a blast holding humanity's feet to the fire. It's certainly weird, and there's a bit of Burton's Ed Wood spirit in there mixed with his zany Beetlejuiceantics. But first and foremost, Mars Attacks! is just really freaking funny. - Adam Chitwood
School of Rock
Director: Richard Linklater
Writer: Mike White
Cast: Jack Black, Joan Cusack, Mike White, Miranda Cosgrove, Joey Gaydos Jr., Kevin Clark
Not giving Jack Black the Best Actor Oscar for School of Rock is one of society's greatest errors, because it is genuinely one of the most wonderful, full-bodied comedic performances of all time. In Richard Linklater's heartfelt music-comedy, Black stars as Dewey Finn, recently ousted from his local rock band and posing as a substitute teacher to pay some bills. When it turns out the students at Horace Green are pretty dang good at music, Dewey sees an opportunity to form the greatest rock band of all time (in which 98% of the musicians are 15-years-old). Featuring a classic-rock-fueled soundtrack, Linklater's signature loose direction, and Black's balls-out performance, School of Rock is such a great time all the way through you don't even see it coming when the climax packs an emotional wallop worth ten face-melting solos. --Vinnie Mancuso
Legally Blonde
Director: Robert Luketic
Writers: Karen McCullah Lutz, Kirsten Smith
Cast: Reese Witherspoon, Luke Wilson, Selma Blair, Jennifer Coolidge
Arguably the film that launched Reese Witherspoon to the highest tier possible, and with good reason. Her performance as Elle Woods, a sorority girl chasing her law degree at Harvard, is one of the comedy greats. Based on the novel by Amanda Brown, Legally Blonde follows Elle into the uptight hallways of the Ivy League, a community deeply at odds with her bright-pink fashion sense and unending optimism. This is one of those rare early-2000s gems that's as equally uplifting as it is just genuinely hilarious—Jennifer Coolidge's presence alone guarantees a few laughs—and scrolling past it while looking for a comedy to watch should straight-up be illegal. --Vinnie Mancuso
Cloudy with a Chance of Meatballs
Directors/Writers: Phil Lord and Chris Miller
Cast: Bill Hader, Anna Faris, Andy Samberg, James Caan, and Terry Crews
One of the best comedies of the 21st century is the first film from filmmaking duo Phil Lord and Chris Miller. While not as high-profile as 21 Jump Street or The LEGO Movie, their 2009 animated feature Cloudy With a Chance of Meatballs is a hilarious, colorful, and inventive comedy about a town where food literally rains from the sky. Bill Hader voices Flint Lockwood, a scientist outcast whose invention goes wrong and turns his sleepy town into the center of a food disaster. There's a bit of romantic comedy sweetness mixed in for good measure, making this not only a great and hilarious comedy, but a solid feel-good movie as well. - Adam Chitwood
Pineapple Express
Director: David Gordon Green
Writers: Seth Rogen and Evan Goldberg
Cast: Seth Rogen, James Franco, Danny McBride, Amber Heard, Gary Cole, and Rosie Perez
If you want to watch a buddy comedy with some solid action and fun twist on the formula, 2008's Pineapple Express holds up tremendously well. This is basically a classic 1980s mismatched buddy action comedy, except instead of two capable characters at its center, it's a process server and his drug dealer. The two — played by Seth Rogen and James Franco — find themselves on the run when they witness a murder, but keep running into shenanigans at every turn, made worse by their complete ineptitude. Points for Danny McBride who steals the entire movie. — Adam Chitwood
Team America: World Police
Director: Trey Parker
Writers: Trey Parker, Matt Stone, and Pam Brady
Cast: Trey Parker, Matt Stone, Kristen Miller, Daran Norris, Phil Hendrie
For when you want to laugh so hard it hurts, Team America: World Police will do the trick. Trey Parker and Matt Stone haven't done much outside of South Park over the last 20 years, but 2004's Team America is just as sharp and funny as you'd expect. The film was made entirely with marionette puppets and is a satire that takes aim at the United States' War on Terror, focusing on the titular "World Police" who go into foreign countries and wreck everything in the name of freedom. This one has some absolutely insane sequences and culminates in a third act that takes aim at just about everyone. – Adam Chitwood
The Edge of Seventeen
Director/Writer: Kelly Fremon Craig
Cast: Hailee Steinfeld, Woody Harrelson, Blake Jenner, Kyra Sedgwick, Haley Lu Richardson, and Hayden Szeto
If you're in the mood for a sweet coming-of-age comedy with a tremendous lead performance, look no further than the gem that is The Edge of Seventeen. This hilarious and heartfelt R-rated comedy stars Hailee Steinfeld as a high school junior who experiences the ups and downs of teen life in brutally honest fashion. She strikes up a close friendship with a teacher, played by Woody Harrelson, who counsels her through friend, boy, and family troubles. It's as sweet as it is filthy, but what makes Edge of Seventeen so striking—beyond Steinfeld's stellar performance—is how true to life it all feels. The anxiety. The self-consciousness. The importance of it all. – Adam Chitwood
Ferris Bueller's Day Off
Director/Writer: John Hughes
Cast: Matthew Broderick, Mia Sara, Alan Ruck, Jeffrey Jones, and Jennifer Grey
A bona fide classic if there ever was one, Ferris Bueller's Day Off is quite simply one of the best films ever made. This coemdy gets high school life exactly right, and is the perfect movie to watch if you're playing hooky. The John Hughes film captures the "senioritis" feeling of skipping school and hanging out with your friends perfectly, genuinely giving the viewer the feeling of joining along on Ferris' adventures. As with most of Hughes' movies there's an undercurrent of melancholy throughout Ferris Bueller, but the film also remains a laugh riot that has aged tremendously well. – Adam Chitwood
Due Date
Director: Todd Phillips
Writers: Alan R. Cohen, Alan Freedland, Adam Sztykiel, and Todd Phillips
Cast: Robert Downey Jr., Zach Galifianakis, Jamie Foxx, Juliette Lewis, and Michelle Monaghan
Due Date is not a Great film with a capital "G," but it's good for a few laughs and is a pretty fascinating case study in Robert Downey Jr.'s career post-Iron Man. This was one of the first movies RDJ signed onto after Iron Man came out and took the world by storm, and it marked an exciting collaboration between him, red-hot Zach Galifianakis, and The Hangover filmmaker Todd Phillips. The story owes a great deal to Planes, Trains, and Automobiles as Downey plays a successful architect due to fly home from Atlanta to Los Angeles to be with his wife while she gives birth to their child. Downey's character ends up being escorted off his flight due to a mishap with a fellow stranger — Galifianakis' character, who is an aspiring actor who also plans to scatter his father's ashes. The two take a cross-country road trip during which Downey's character has nothing but disdain for Galifianakis' character, who seems to keep messing everything up. Along the way the film gets a bit dark as it deals with both characters' daddy issues, and there's a really interesting character study hidden deep within the movie. As it currently stands Due Date is a somewhat forgettable Planes, Trains, and Automobiles remake, but if you're looking for a few good laughs and a peek at a time when Downey, Galifianakis, and Phillips were three of the most in-demand talents in Hollywood, it's worth checking out. - Adam Chitwood
Austin Powers: International Man of Mystery
Director: Jay Roach
Writer: Mike Myers
Cast: Mike Myers, Elizabeth Hurley, Michael York, and Mimi Rogers
Does Austin Powers hold up? Surprisingly, the answer is a resounding yes. Released in 1997, this extremely silly comedy owes a lot to SNL (no surprise, given its writer and star) as it's full of absurd situations packed with gags. But what makes Austin Powers timeless is the sincerity with which Mike Myers plays the central character. For those unfamiliar, the film is a riff on the James Bond franchise and finds Myers playing a spy from the 1960s who is frozen in time until his nemesis Dr. Evil (Myers) returns. That day takes longer than expected, as Powers is unfrozen in 1997 and struggles to fit in having missed the wide cultural shifts. Myers wrote the film as a love letter to Bond, and you can tell he really cares for his characters regardless of how buffoonish they become. And the sight gags? Still funny. - Adam Chitwood
American Ultra
Director: Nima Nourizadeh
Writer: Max Landis
Cast: Jesse Eisenberg, Kristen Stewart,Topher Grace, Connie Britton, Walton Goggins, John Leguizamo, Bill Pullman, and Tony Hale
If action comedies are your jam, check out American Ultra. Released in 2015, the film reteams Adventureland's Jesse Eisenberg and Kristen Stewart for a different kind of story. Eisenberg plays a going-nowhere stoner who finds himself the target of the CIA, which suddenly activates something buried deep within as he realizes he's a sleeper agent with precision fighting skills. He and his girlfriend (Stewart) go on the run, and a blend of action and deadpan stoner comedy ensue. – Adam Chitwood
Midnight Run
Director: Martin Brest
Writer: George Gallo
Cast: Robert De Niro, Charles Grodin, Dennis Farina, and Joe Pantoliano
If you like buddy comedies but have never seen Midnight Run, prioritize this one as your next watch. Released in 1988 this critically acclaimed comedy is a gold standard alongside Lethal Weapon and Planes, Trains and Automobiles, as it follows a bounty hunter (Robert De Niro) who is tasked with capturing and escorting an accountant accused of embezzlement (Charles Grodin). The two end up on a road trip filled with misadventures, and the chemistry between De Niro and Grodin is electric. This is hands-down one of my favorite movies of all time, and it might be one of yours as well. – Adam Chitwood
Talladega Nights: The Ballad of Ricky Bobby
Director: Adam McKay
Writers: Adam McKay and Will Ferrell
Cast: Will Ferrell, John C. Reilly, Sacha Baron Cohen, Leslie Bibb, Amy Adams, Gary Cole, Jane Lynch, and Michael Clarke Duncan
If you're feeling withdrawals from the comedic duo of Will Ferrell and John C. Reilly (and felt burned by Holmes & Watson), you can't go wrong with a rewatch (or first-watch) of Talladega Nights: The Ballad of Ricky Bobby. The film came on the heels of Ferrell and co-writer/director Adam McKay's success with Anchorman, and for their next feature they decided to skew a bit more commercial while still injecting some biting social commentary. Talladega Nights is set in the world of NASCAR and follows an incredibly dim-witted driver named Ricky Bobby (Ferrell) who suffers a setback and must watch his best friend Cal Naughton (Reilly) take center stage. Buffoonish jealousy and wild antics ensue, with McKay delivering the same kind of smart-silly comedy that made Anchorman so rewatchable. – Adam Chitwood
Fun with Dick and Jane
Director: Dean Parisot
Writers: Judd Apatow and Nicholas Stoller
Cast: Jim Carrey, Tea Leoni, Alec Baldwin, and Richard Jenkins
Here's a comedy that really flew under the radar, but is far better and funnier than it has any right to be. Fun with Dick and Jane is based on a 1977 film of the same name and takes place in the year 2000, where Dick (Jim Carrey) gets promoted at his major media corporation, only to realize he's been made the fallguy for a disastrous plunge in which Dick and everyone else at the company lose their jobs, savings, and pensions. Faced with total financial collapse, Dick and his wife Jane (Tea Leoni) become criminals and soon hatch a plan to confront the CEO who got out scott-free with a golden parachute. The film was directed by Galaxy Quest helmer Dean Parisot and written by Judd Apatow and Neighbors and The Five-Year Engagement filmmaker Nicholas Stoller, and is well worth checking out. – Adam Chitwood
I Care a Lot
Director/Writer: J Blakeson
Cast: Rosamund Pike, Peter Dinklage, Eiza González, Chris Messina, and Dianne Weist
If you like your comedy dark – and I mean pitch black – you'll probably love I Care a Lot. The Netflix original stars Rosamund Pike as a savvy, unrelenting, and unapologetic con artist who makes a living by winning guardianship over elders and using their money as her own piggy bank. But when her next target turns out to be the mother of a ruthless criminal (played by Peter Dinklage), she finds she may finally be in over her head. While this film could have gone wrong a number of ways, writer/director J Blakeson plays it perfectly, and the point of this satirical comedy comes into clear focus in the final minutes of the film. Pike is pitch perfect in the lead role, making a despicable character tremendously watchable. – Adam Chitwood
Bad Trip
Director: Kitao Sakurai
Writers: Dan Curry, Eric Andre, and Kitao Sakurai
Cast: Eric Andre, Lil Rel Howery, and Tiffany Haddish
Bad Trip is outrageously juvenile, and will make you laugh incredibly hard. The film is a cross between Jackass and a traditional road trip comedy, as Eric Andre and Lil Rel Howery play a pair of friends who drive from Florida to New York so that Andre's character can track down the girl of his dreams. Hot on their tale is Howery's characters sister, fresh out of a prison break and played by Tiffany Haddish. But every scene in the film is shot as a prank, with unwitting strangers serving as the background and supporting characters throughout the movie. It's silly and embarrassing, but also singles out how ridiculous some of the tropes in traditional romcoms are – like when Andre breaks out into song in the middle of a mall, surrounded by strangers with "WTF?" looks on their faces. And be warned, this is insanely R-rated. – Adam Chitwood
ShareTweetEmail
In Praise of Zach Galifianakis, the Secretly Exceptional Voice-Over Artist
This comedian has proven adept in the world of voice-over work.
Read Next
About The Author
Collider Staff (377 Articles Published)More From Collider Staff
Sours: https://collider.com/best-comedies-on-netflix-right-now/
Top 10 Greatest Netflix Comedy Movies
The 60 Best Movie Comedies on Netflix
(Photo by New Line Cinema courtesy Everett Collection)
If you're looking for some funny movies on Netflix on the Fresh side of the Tomatometer, you've come to the right place as Rotten Tomatoes presents the 60 Best Movie Comedies on Netflix to Watch Right Now!
The streaming service's library for comedy flicks includes stone-cold classics (Groundhog Day, Monty Python and the Holy Grail, The Naked Gun), and modern films that like to dabble in a little drama with their yuks (The Squid and the Whale, The Meyerowitz Stories, Young Adult). There are feel-good movies (The Sapphires, Ferris Bueller's Day Off) and dark comedies (The Lobster, A Serious Man). And, of course, there's Netflix's own stable of exclusive originals (Pee-wee's Big Holiday, The Ballad of Buster Scruggs).
The only stipulation for consideration in this list of Netflix funnies was a Fresh rating from at least 20 reviews. Oh, and we bypassed rom-coms: For that, check out our list of Netflix Romantic Comedies Ranked by Tomatometer.
Ready for a little levity? Time to shake off the doldrums and get a good laugh going with the 60 Best-Reviewed Comedy Movies on Netflix!
#58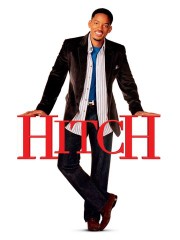 Adjusted Score: 74929%
Critics Consensus: Despite Hitch's predictability, Will Smith and Kevin James win praise for their solid, warmhearted performances.
Synopsis: Dating coach Alex "Hitch" Hitchens (Will Smith) mentors a bumbling client, Albert (Kevin James), who hopes to win the heart... [More]
Starring:Will Smith, Eva Mendes, Kevin James, Amber Valletta
Directed By:Andy Tennant
#56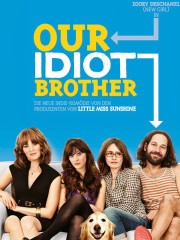 Adjusted Score: 74102%
Critics Consensus: It's decidedly uneven, but like Paul Rudd's performance in the title role, Our Idiot Brother is too charming to resist.
Synopsis: Easygoing, dimwitted slacker Ned Rochlin (Paul Rudd) makes the biggest mistake of his so-far uninspired life when he sells some... [More]
Starring:Paul Rudd, Elizabeth Banks, Zooey Deschanel, Emily Mortimer
Directed By:Jesse Peretz
#54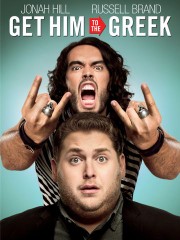 Adjusted Score: 79068%
Critics Consensus: Thanks to a suitably raunchy script and a pair of winning performances from Jonah Hill and Russell Brand, Get Him to the Greek is one of the year's funniest comedies.
Synopsis: An ambitious executive at a record company, Aaron Green (Jonah Hill) gets what looks like an easy assignment: He must... [More]
Starring:Jonah Hill, Russell Brand, Elisabeth Moss, Rose Byrne
Directed By:Nicholas Stoller
#53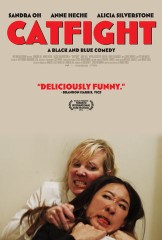 Adjusted Score: 76723%
Critics Consensus: Smart, suitably nasty, and well-cast, Catfight lands narrative punches just as fast and hard-hitting as the physical violence doled out onscreen.
Synopsis: Two former college friends, who now find themselves in very different walks of life, meet up at a fancy cocktail... [More]
Starring:Sandra Oh, Anne Heche, Alicia Silverstone, Tituss Burgess
Directed By:Onur Tukel
#51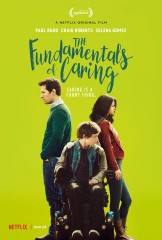 Adjusted Score: 78710%
Critics Consensus:The Fundamentals of Caring gets maximum mileage out of the chemistry between its well-matched leads as it follows a fairly well-worn coming-of-age road trip route.
Synopsis: A writer (Paul Rudd) retires after a personal tragedy and becomes a disabled teen's caregiver. When the two embark on... [More]
Starring:Paul Rudd, Selena Gomez, Jennifer Ehle, Craig Roberts
Directed By:Rob Burnett
#50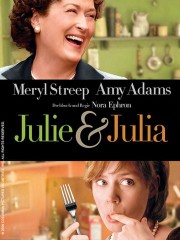 Adjusted Score: 85287%
Critics Consensus: Boosted by Meryl Streep's charismatic performance as Julia Child, Julie and Julia is a light, but fairly entertaining culinary comedy.
Synopsis: Frustrated with a soul-killing job, New Yorker Julie Powell (Amy Adams) embarks on a daring project: she vows to prepare... [More]
Starring:Meryl Streep, Amy Adams, Stanley Tucci, Chris Messina
Directed By:Nora Ephron
#48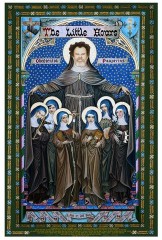 Adjusted Score: 86911%
Critics Consensus:The Little Hours gets plenty of goofy mileage out of its gifted ensemble, anchoring its ribald laughs in a period comedy with some surprisingly timely subtext.
Synopsis: Medieval nuns Alessandra, Fernanda, and Ginevra lead a simple life in their convent. Their days are spent chafing at monastic... [More]
Starring:Alison Brie, Dave Franco, Kate Micucci, Aubrey Plaza
Directed By:Jeff Baena
#47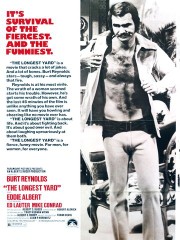 Adjusted Score: 82637%
Critics Consensus: Equal parts tough and funny, and led by a perfectly cast Burt Reynolds, The Longest Yard has an interesting political subtext and an excellent climax -- even if it takes too long to get there.
Synopsis: An ex-football star doing time is forced by the warden to organize a team of inmates to play against his... [More]
Starring:Burt Reynolds, Eddie Albert, Ed Lauter, Michael Conrad
Directed By:Robert Aldrich
#45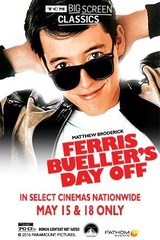 Adjusted Score: 87870%
Critics Consensus: Matthew Broderick charms in Ferris Bueller's Day Off, a light and irrepressibly fun movie about being young and having fun.
Synopsis: Ferris Bueller (Matthew Broderick) has an uncanny skill at cutting classes and getting away with it. Intending to make one... [More]
Starring:Matthew Broderick, Alan Ruck, Mia Sara, Jennifer Grey
Directed By:John Hughes
#44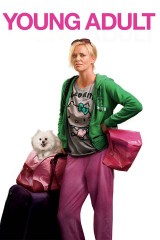 Adjusted Score: 87363%
Critics Consensus: Despite its somewhat dour approach, Young Adult is a funny and ultimately powerful no-holds-barred examination of prolonged adolescence, thanks largely to a convincing performance by Charlize Theron.
Synopsis: Mavis Gary (Charlize Theron) is a successful writer of teen literature who returns to her hometown with a dual mission:... [More]
Starring:Charlize Theron, Patton Oswalt, Patrick Wilson, Elizabeth Reaser
Directed By:Jason Reitman
#41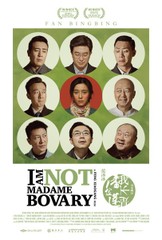 Adjusted Score: 86104%
Critics Consensus:I Am Not Madame Bovary's sly social commentary and well-constructed story anchor director Feng Xiaogang's visually experimental approach.
Synopsis: A café proprietor petitions the Chinese legal system after she is swindled by her ex-husband.... [More]
Starring:Fan Bingbing, Guo Tao, Da Peng, Xiaogang Feng
Directed By:Feng Xiaogang
#40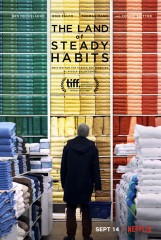 Adjusted Score: 83597%
Critics Consensus: With typically sharp work from writer-director Nicole Holofcener and finely layered performances, The Land of Steady Habits is one mid-life crisis worth watching.
Synopsis: Feeling trapped in the stifling, wealthy enclave of Westport, Conn., a man retires from his job in finance and leaves... [More]
Starring:Ben Mendelsohn, Edie Falco, Thomas Mann, Charlie Tahan
Directed By:Nicole Holofcener
#39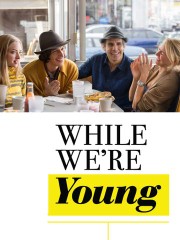 Adjusted Score: 91103%
Critics Consensus: Poignant and piercingly honest, While We're Young finds writer-director Noah Baumbach delivering some of his funniest lines through some of his most relatable characters.
Synopsis: Middle-aged filmmaker Josh Srebnick (Ben Stiller) and his wife, Cornelia (Naomi Watts), are happily married, but stuck in a rut.... [More]
Starring:Ben Stiller, Naomi Watts, Adam Driver, Amanda Seyfried
Directed By:Noah Baumbach
#38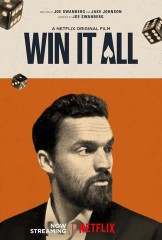 Adjusted Score: 87097%
Critics Consensus:Win It All finds writer-director Joe Swanberg working in a comparatively mainstream vein -- and striking another collaborative spark with leading man Jake Johnson.
Synopsis: A small-time gambler (Jake Johnson) agrees to stash a duffel bag for an acquaintance who is heading to prison. When... [More]
Starring:Jake Johnson, Keegan-Michael Key, Joe Lo Truglio, Aislinn Derbez
Directed By:Joe Swanberg
#37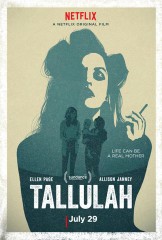 Adjusted Score: 88259%
Critics Consensus:Tallulah's narrative insight, thoughtfully written characters, and talented cast add up to an absorbing family drama that transcends genre tropes and capably overcomes its flirtations with melodrama.
Synopsis: A dissatisfied Beverly Hills housewife tired of caring for her toddler hires a stranger to baby-sit.... [More]
Starring:Ellen Page, Allison Janney, Uzo Aduba, Zachary Quinto
Directed By:Sian Heder
#36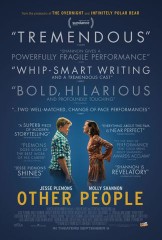 Adjusted Score: 88723%
Critics Consensus:Other People resists easy melodrama, rewarding viewers with a smart, subtle look at family dynamics with a talented cast and a finely calibrated blend of funny and serious moments.
Synopsis: A struggling comedy writer, fresh from breaking up with his boyfriend, moves to Sacramento to help his sick mother. Living... [More]
Starring:Jesse Plemons, Molly Shannon, Bradley Whitford, Maude Apatow
Directed By:Chris Kelly
#35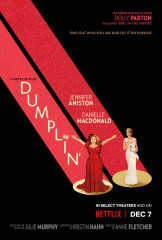 Adjusted Score: 88055%
Critics Consensus: Elevated by a solid soundtrack and a terrific cast, Dumplin' offers sweetly uplifting drama that adds just enough new ingredients to a reliably comforting formula.
Synopsis: The plus-size, teenage daughter of a former beauty queen signs up for her mom's pageant as a protest that escalates... [More]
Starring:Danielle Macdonald, Jennifer Aniston, Odeya Rush, Dove Cameron
Directed By:Anne Fletcher
#34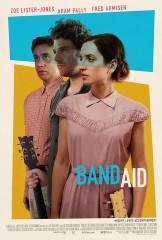 Adjusted Score: 91652%
Critics Consensus:Band Aid tells a solidly affecting story of a relationship on the rocks -- and marks star Zoe Lister-Jones, who also wrote and directed, as a tremendous triple threat worth watching.
Synopsis: Anna and Ben can't stop fighting. Advised by their therapist to try and work through their grief unconventionally, they are... [More]
Starring:Zoe Lister-Jones, Adam Pally, Fred Armisen, Susie Essman
Directed By:Zoe Lister-Jones
#33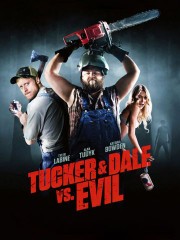 Adjusted Score: 88907%
Critics Consensus: Like the best horror/comedies, Tucker & Dale vs. Evil mines its central crazy joke for some incredible scares, laughs, and -- believe it or not -- heart.
Synopsis: Two scruffy pals' (Tyler Labine, Alan Tudyk) backwoods vacation takes a bloody turn when ignorant college students mistake them for... [More]
Starring:Tyler Labine, Alan Tudyk, Katrina Bowden, Jesse Moss
Directed By:Eli Craig
#32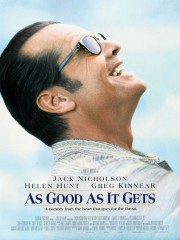 Adjusted Score: 90543%
Critics Consensus: James L. Brooks and Jack Nicholson, doing what they do best, combine smart dialogue and flawless acting to squeeze fresh entertainment value out of the romantic-comedy genre.
Synopsis: Melvin Udall (Jack Nicholson) is an obsessive-compulsive writer of romantic fiction who's rude to everyone he meets, including his gay... [More]
Starring:Jack Nicholson, Helen Hunt, Greg Kinnear, Cuba Gooding Jr.
Directed By:James L. Brooks
#30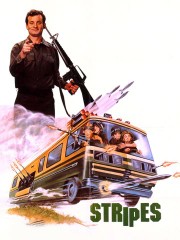 Adjusted Score: 90635%
Critics Consensus: A raucous military comedy that features Bill Murray and his merry cohorts approaching the peak of their talents.
Synopsis: Hard-luck cabbie John Winger (Bill Murray) -- directionless after being fired from his job and dumped by his girlfriend --... [More]
Starring:Bill Murray, Harold Ramis, Warren Oates, P.J. Soles
Directed By:Ivan Reitman
#29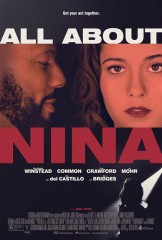 Adjusted Score: 89181%
Critics Consensus: Led by an outstanding central performance from Mary Elizabeth Winstead and brilliantly held together by writer-director Eva Vives, All About Nina is a delightfully raw dramedy.
Synopsis: Nina Geld's passion and talent have made her a rising star in the comedy scene, but she's an emotional mess... [More]
Starring:Mary Elizabeth Winstead, Common, Grace Shen, Beau Bridges
Directed By:Eva Vives
#28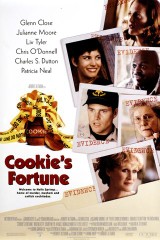 Adjusted Score: 88337%
Critics Consensus: Robert Altman's gift for diffuse storytelling is employed to breezily enjoyable effect in Cookie's Fortune, a mirthful caper that layers on a generous helping of Southern charm.
Synopsis: After learning that her aunt, an elderly Mississippi widow (Patricia Neal), has taken her own life, Camille (Glenn Close) hatches... [More]
Starring:Glenn Close, Julianne Moore, Liv Tyler, Chris O'Donnell
Directed By:Robert Altman
#27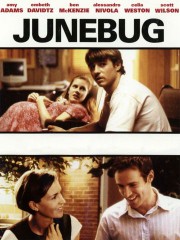 Adjusted Score: 90731%
Critics Consensus: Aided and abetted by a wonderful cast, director Phil Morrison transforms familiar material into an understated and resonant comedy.
Synopsis: On the way to meet with an independent artist in the South, newlywed art dealer Madeleine (Embeth Davidtz) is convinced... [More]
Starring:Amy Adams, Embeth Davidtz, Ben McKenzie, Alessandro Nivola
Directed By:Phil Morrison
#25
Adjusted Score: 102377%
Critics Consensus: As strange as it is thrillingly ambitious, The Lobster is definitely an acquired taste -- but for viewers with the fortitude to crack through Yorgos Lanthimos' offbeat sensibilities, it should prove a savory cinematic treat.
Synopsis: In a dystopian society, single people must find a mate within 45 days or be transformed into an animal of... [More]
Starring:Colin Farrell, Rachel Weisz, Léa Seydoux, John C. Reilly
Directed By:Yorgos Lanthimos
#23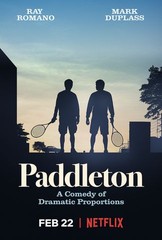 Adjusted Score: 89845%
Critics Consensus: It takes its time coming together, but the quietly effective Paddleton pulls off a tricky tonal balancing act, thanks largely to the strengths of its well-chosen leads.
Synopsis: An unlikely friendship between two misfit neighbors becomes an unexpected emotional journey when the younger man is diagnosed with terminal... [More]
Starring:Mark Duplass, Ray Romano, Marguerite Moreau, Christine Woods
Directed By:Alex Lehmann
#22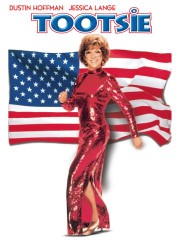 Adjusted Score: 95508%
Critics Consensus:Tootsie doesn't squander its high-concept comedy premise with fine dialogue and sympathetic treatment of the characters.
Synopsis: New York actor Michael Dorsey (Dustin Hoffman) is a talented perfectionist who is so hard on himself and others that... [More]
Starring:Dustin Hoffman, Jessica Lange, Teri Garr, Dabney Coleman
Directed By:Sydney Pollack
#21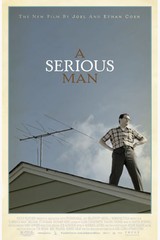 Adjusted Score: 97246%
Critics Consensus: Blending dark humor with profoundly personal themes, the Coen brothers deliver what might be their most mature -- if not their best -- film to date.
Synopsis: Larry Gopnik (Michael Stuhlbarg) is a physics professor at a 1960s university, but his life is coming apart at the... [More]
Starring:Michael Stuhlbarg, Richard Kind, Fred Melamed, Sari Lennick
Directed By:Joel Coen, Ethan Coen
#19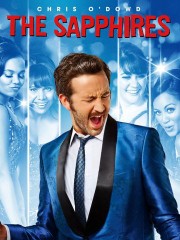 Adjusted Score: 96153%
Critics Consensus: While it's plenty predictable and sentimental, The Sapphires also has an irresistible feel-good vibe, winning music and charming performances to spare.
Synopsis: A would-be music promoter (Chris O'Dowd) sees something special in a girl group of four Australian singers and takes them... [More]
Starring:Chris O'Dowd, Deborah Mailman, Jessica Mauboy, Shari Sebbens
Directed By:Wayne Blair
#17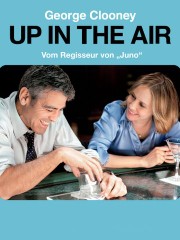 Adjusted Score: 100783%
Critics Consensus: Led by charismatic performances by its three leads, director Jason Reitman delivers a smart blend of humor and emotion with just enough edge for mainstream audiences.
Synopsis: An idea from a young, new co-worker (Anna Kendrick) would put an end to the constant travel of corporate downsizer... [More]
Starring:George Clooney, Vera Farmiga, Anna Kendrick, Jason Bateman
Directed By:Jason Reitman
#15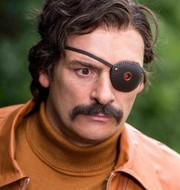 Adjusted Score: 93794%
Critics Consensus: Led by a committed performance from Julian Barratt, Mindhorn offers audiences a laugh-out-loud comedy whose sublime silliness is enhanced by its more thoughtful moments.
Synopsis: A has-been actor, known for playing British detective Mindhorn, works alongside the police to catch a serial killer who will... [More]
Starring:Julian Barratt, Essie Davis, Andrea Riseborough, Harriet Walter
Directed By:Sean Foley
#13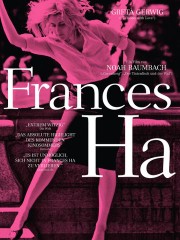 Adjusted Score: 99293%
Critics Consensus: Audiences will need to tolerate a certain amount of narrative drift, but thanks to sensitive direction from Noah Baumbach and an endearing performance from Greta Gerwig, Frances Ha makes it easy to forgive.
Synopsis: Frances (Greta Gerwig) goes from apartment to apartment in Brooklyn as she looks for a job and a stable partner.... [More]
Starring:Greta Gerwig, Mickey Sumner, Michael Zegen, Adam Driver
Directed By:Noah Baumbach
#12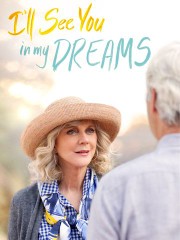 Adjusted Score: 96660%
Critics Consensus:I'll See You in My Dreams would be worth watching even if Blythe Danner's central performance was all it had going for it, but this thoughtful drama satisfies on multiple levels.
Synopsis: After realizing how lonely and routine her life has become, a longtime widow (Blythe Danner) begins relationships with two very... [More]
Starring:Blythe Danner, Martin Starr, Sam Elliott, Malin Akerman
Directed By:Brett Haley
#9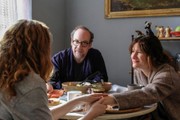 Adjusted Score: 98714%
Critics Consensus:Private Life uses one couple's bumpy journey to take an affecting look at an easily identifiable - and too rarely dramatized - rite of adult passage.
Synopsis: A couple coping with infertility struggle to keep their marriage going as they navigate through the world of adoption and... [More]
Starring:Paul Giamatti, Kathryn Hahn, Kayli Carter, Molly Shannon
Directed By:Tamara Jenkins
#6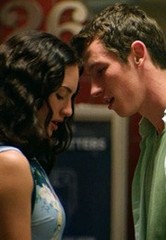 Adjusted Score: 95703%
Critics Consensus: Sweet, breezy, and unexpected, Tramps traipses through its romcom premise with earnestness and ease.
Synopsis: A heist, a stolen briefcase and a case of mistaken identity in New York bring together two aspiring criminals and... [More]
Starring:Callum Turner, Grace Van Patten, Michal Vondel, Mike Birbiglia
Directed By:Adam Leon
#5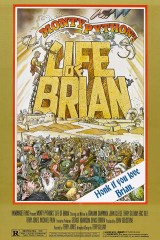 Adjusted Score: 101906%
Critics Consensus: One of the more cutting-edge films of the 1970s, this religious farce from the classic comedy troupe is as poignant as it is funny and satirical.
Synopsis: Brian Cohen (Graham Chapman) is an average young Jewish man, but through a series of ridiculous events, he gains a... [More]
Starring:Graham Chapman, John Cleese, Terry Gilliam, Terry Jones
Directed By:Terry Jones
#4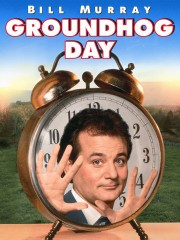 Sours: https://editorial.rottentomatoes.com/guide/best-comedies-on-netflix/
Now discussing:
The back was red in color and with a lot of marks and abrasions. Mom had her T-shirt stuck in her mouth, and now she could only hum. It was great. Masha, seeing me, hurried to me.
91
92
93
94
95